Nintendo is well-known for being an innovator in the video game industry, particularly in the realm of using games to motivate players to get up and move around.
When it comes to getting people off the sofa, you can always count on Nintendo's Wii Fit and Pokémon Go! That also holds true for Nintendo's newest gaming system, Switch.
The Nintendo Switch can be customized to your liking. It may be used in two ways: by connecting it to the base and playing on a large TV screen or by disconnecting it and taking it with you wherever you go. It's a fantastic method for maintaining physical fitness.
Having the correct game means you can keep up your fitness programme even when you're away from home or can simply forget about it.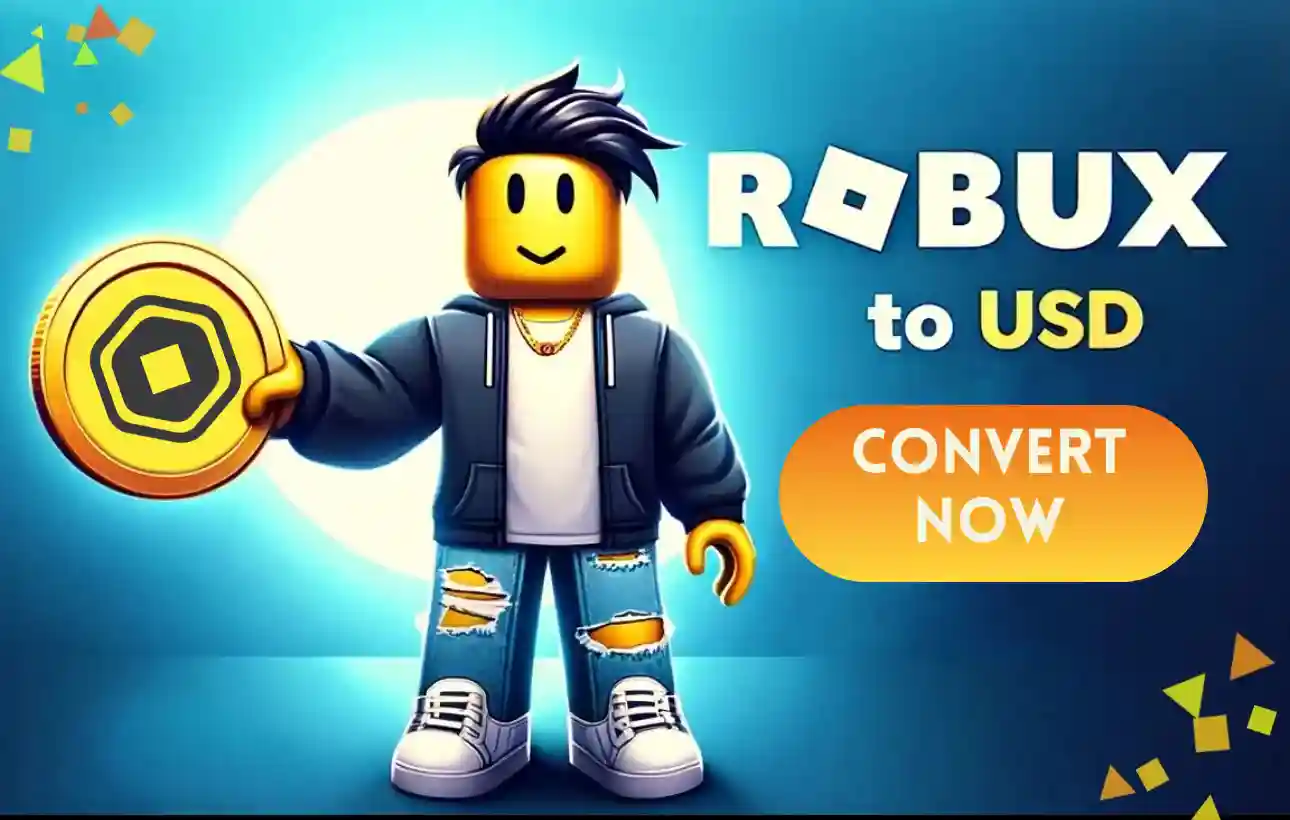 In order to help you exercise, get in shape, and have fun doing it, we have compiled a list of 22 fitness games for the Nintendo Switch.
---
Top 22 Nintendo switch exercise games
1. Ring Fit Adventure
Ring Fit Adventure stands out as a clear winner among the many Nintendo Switch fitness games. It's a great way to get in shape while seeing beautiful visuals.
Combating enemies in the game requires you to use physical movement as a weapon. The main villain, Dragaux, is a villainous dragon who works out regularly. The beautiful gaming world can be explored by jogging in place to run, flying on a wing, or paddling around on a board.
Squat Goals, Core Crushing, and other minigames are also available. In conclusion, this great game has helped many people get in shape.
If you want to get Ring Fit Adventure, you can do so on Amazon for $79.99.
---
2. Jump Rope Challenge
The Switch eShop now hosts a free game called Jump Rope Challenge. It was constructed so that individuals who were forced to stay inside owing to the Covid-19 pandemic might at least get some exercise. Initially planned for a short period, the distribution has been made permanent.
There's a lovely rabbit as your character, and it's a simple but entertaining game. The Joy-Con controllers can be used as handles for a jump rope. In addition to tracking your workouts, you can also establish goals using this app.
The game supports two-player action as well. If jumping rope in your mind isn't cutting it, you can always pick up a real one.
TAKE ON THE NINTENDO JUMP ROPE CHALLENGE (FREE)
---
3. Zumba: Burn It Up
It's common knowledge that Zumba is a fantastic method to both get in shape and have fun. This game for the Switch console is no different. In Fitness Party mode, you and your friends may take a Zumba class in the comfort of your own home.
Enjoy yourself while burning calories and dancing to today's best singles. Really, is there anyone who doesn't feel better after a good dance? You can choose from more than 30 songs, and there are both live-action images and excellent teachers to help you along the way.
Classes range in length from 15 to 60 minutes, and there are more than 30 to pick from. Decide on one that best fits your fitness level, make some goals, and then crush them while jamming out to your favourite tunes.
Buy Zumba Fitness: Burn It Up on Amazon (for $26.99).
---
4. Yoga Master
Asana practice can help you unwind, but it can also make you stronger, and more flexible, and give you better posture. The Yoga Master game for the Nintendo Switch is an excellent substitute for attending a real-life yoga session.
More than 150 yoga poses and a variety of instructional videos are available in the Yoga Master app, which can be used to enhance physical and mental health. Relax and unwind by stretching and deep breathing along with the exercises on your Joy-Con.
The relaxing original score of Yoga Master will fill your ears and take your thoughts away. Namaste!
---
5. Fitness Boxing (Switch)
Launch Dates: December 21, 2018 (UK/EU) / January 4, 2019 (USA)
A lifestyle app, Fitness Boxing and its follow-up (see below) are designed to keep you in shape even when you're not at home and can't make it to your regular Boxercise or Body Combat class. In that regard, they are easygoing, vivacious victories that get the blood flowing.
They include some light CV and borrow ideas from the Just Dance series (and other rhythm games) to create a fun and effective workout where you box to the beat, all for the price of one month's gym membership.
It won't help you get ripped like spending hours at the gym will, but it might help you tone your arms and lose weight.
---
6. Fitness Boxing 2: Rhythm & Exercise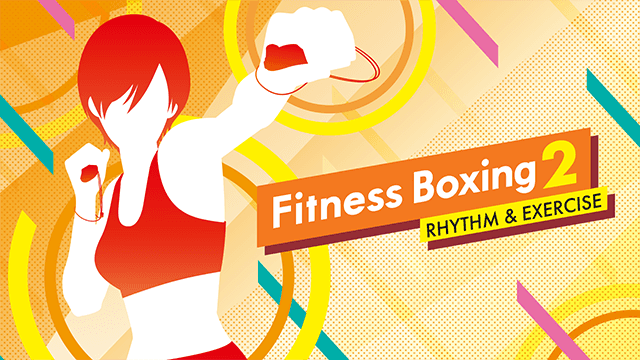 The sequel to Fitness Boxing, titled Rhythm & Exercise: Boxing, was released in 2018. Just like the original, it's a great way to have a good time and get some exercise. There are nine different coaches available, each with its own unique style.
You may tailor your routines in Fitness Boxing 2 to go from easy to hard, based on your fitness level. Get virtual badges of honor for your efforts (a flatter stomach is nice, but it's not the only reward worth working for). Fitness Boxing 2 is an excellent exercise video with a motivating soundtrack.
GET Boxing Fitness 2: Amazon ($49.60).
---
7. Just Dance 2021
The newest Just Dance game is called Just Dance 2021. A popular party game that encourages participants to get their blood pumping. Listen to today's best tracks and get down to them while learning some new routines to impress your pals with.
No additional Joy-Cons are required for a 6-player game. You can monitor every motion with the help of the Just Dance Controller app.
Though a free trial of the game's premium streaming service, Just Dance Unlimited, is included with every purchase, a subscription is required to experience the game's full potential fully.
You can purchase Just Dance 2021 on Amazon for $24.99 right now!
---
8. 1-2-Switch
Playing 1-2-switch with a friend can be a lot of fun, whether you're in the mood for a quick draw, a cow milking competition (I hope the digital cows were cool with this), or a Samurai duel. Several minigames or challenges in the game utilize motion controls provided by the Joy-Con controllers.
The unique aspect of this game is that instead of concentrating on the screen, you must pay attention to your opponent. That ups the ante and makes things more interesting and enjoyable.
You may show your friends and family who the boss is by playing this game at home or hosting a party where everyone can see you two go head to head to determine who is the best.
Although not a "classic" fitness game, 1-2-Switch is a fun and useful addition to any library focused on physical activity.
SAVE TIME AND MONEY WITH 1-2-SWITCH, AVAILABLE AT AMAZON (FOR $49.85).
---
9. Sports Party
Outdoorsy enjoyment may be had inside, too. Don't worry; I'm not advocating installing a homemade skylight in your living room. I recommend the Nintendo Switch game Sports Party. It won't make you work up a sweat like Ring Fit Adventure, but it's a fun game that everyone can pick up and play.
In this multiplayer game, you and up to three friends can enjoy activities like jet skiing, golf, basketball, and more. Have a great night in with the family using the motion-sensing features of your Joy-Con controller. Kids and adults alike will have a blast playing Sports Party.
PURCHASE SPORTS PARTY ON AMAZON ($31.50)
---
10. Mario & Sonic at the Olympic Games
The rivalry between Mario and Sonic is legendary. Mario and Sonic in the Olympic Games Tokyo 2020 give you the chance to take a stance and come out on top. You'll feel like you're right in the thick of the action in more than 30 events modelled on the real Olympics.
You can win by playing solo or with a group of pals. Up to eight players can join in on the fun. There's also a cool story mode where you participate in classic games from 1964. If you are on the fence about purchasing, try out the trial version first.
You can purchase Mario and Sonic Olympic for $39.95 on Amazon.
---
11. Mario Tennis Aces
Nintendo's mascot Mario and his companions are the game's highlights. You'll enjoy this game if you like tennis or if you like Mario. This game, which supports up to four players, can be played solo or with friends to shake things up in the Land of the Mushrooms.
Get into the role of Mario, Luigi, Peach, Bowser, or any of the other memorable characters from the Mario series. You'll be breaking a sweat with all the volleys, swings, smash shots, and more as you climb the ranks!
You can buy Mario Tennis Aces for $49.49 on Amazon right now.
---
12. ARMS
Have you ever imagined what it might be like to have arms that are absurdly long? Remember Ballas from Warframe. You'll enjoy ARMS whether or not you've ever done so.
Although ARMS isn't specifically designed as a fitness game, it's a wonderful way to get your arms working and break a sweat. In the motion-controlled fisticuffs, your characters' super-extendable arms respond to your movements. Fight it out on various battlefields using your special skills.
Enjoy this original fighter solo or with up to three other players. See if you like it with the free trial version right now.
Arms can be purchased at Amazon for $56.
---
13. Just Dance 2023 Edition
Don't be fooled by the common misconception that these games are only variations on that one Christmas card game. Brilliant choreography spanning many different styles and eras can be found in Just Dance 2023, and it won't take long for you to work up a sweat.
Challenge yourself with the Extreme difficulty dances, but watch out for the tangles!
By subscribing to Just Dance Plus, users gain access to a library of over 15,000 tracks spanning the game's 12-year history, with additional tracks being added weekly. If conventional weight training isn't your thing, dance is a fantastic alternative for a cardiovascular workout.
With the help of Ubisoft's newest dance game, you and your loved ones will be moving to the beat in no time. The game's 40 new songs and a wide variety of dance options ensure that even the longest workouts won't seem like a chore.
---
14. Knockout Home Fitness
Another example of a fitness game with a heavy emphasis on kickboxing influences is Knockout Home Fitness. It's a lot like Fitness Boxing in that it motivates you to get up and move about to the beat of the game. These techniques incorporate a variety of punches, kicks, and cardiovascular drills.
In addition, it uses color to indicate which side should be used (left or right). At the conclusion of each training session, you will be able to view your score.
---
15. Let's Get Fit
Let's Get Fit is here to assist you in maintaining your fitness level without leaving your house. It will help you maintain your fitness and workout routine even when you're not leaving your house thanks to its various programmes and challenges.
You can pick and choose the exercise modes you like best, just like in real life. Included are classes in everything from aerobics to yoga to weight training.
Each task has a duration and difficulty level that you may customise. You can make the routine more challenging and longer as you get used to doing the exercises every day.
The Instant Summer Sports Games are on sale for $27.50 (down from $34.99) on Amazon.
---
16. Instant sports summer games
If you're searching for a game that evokes the nostalgic vibe of several Wii motion control games from the late 2000s a budget, go no further than Instant Sports Summer Games.
The newest offering from Breakfast is the sequel to Instant Sports, and it features 11 minigames that are perfect for quick workouts. Tennis, the hurdle run, bowling, and baseball are just a handful of the more physically demanding options.
Instant Sports Summer Games has local multiplayer functionality for up to eight people, which is great news for those who might get bored playing the game solo.
---
17. AMERICAN NINJA WARRIOR (2019)
Want to put your strength and stamina to the ultimate test? Nintendo Switch has some of the best fitness games available. You can get in shape while playing American Ninja Warrior, a fun and challenging fitness game for the Nintendo Switch that will have you leaping, running, and swinging your way to victory.
In this game, you'll face famous obstacles like the Log Grip, Warped Wall, Salmon Ladder, and more in a digital setting. You can really amp up your energy for the tasks thanks to the enthusiastic crowd.
With so many ways to move around in American Ninja Warrior, it's no exaggeration to call it a workout in virtual reality.
---
18. Instant Tennis
It's meant to be a lighthearted distraction for tennis fans with a passing interest, and it succeeds in doing so. It's possible to put the ball where you want it to go in a number of different ways, whether you play with a regular racquet or one equipped with motion controls.
Players will feel like they're playing a tennis game on a Nintendo Wii. Those seeking a more realistic experience may be disappointed, but the game's overall ease of use makes it well worth a look.
As you advance in rank, you'll work up a sweat with volleys, swings, smash shots, and more.
---
19. Super Beat Sports™
Price: $19.99 (U.S. Regular)
Grab the nearest garden gnome and get ready to play as an extraterrestrial sports team challenges you and your pals to a musical pentathlon! Keep up with the beat and swing, volley, and tally your way to victory.
Playing any of these five musical minigames with a group of friends is a great way to have fun and stay in shape at your next party.
Play one of five minigames based on popular sports including tennis, hockey, golf, and volleyball to challenge your timing and reflexes.
---
20. Taiko no Tatsujin: Rhythm Festival
Omiko City is the site of the Rhythm Festival in Taiko no Tatsujin. Everyone's favorite Taiko components are together in one convenient location. Acquire the skills necessary to become a Taiko Master alongside DON-Chan and his new pal Kumo-Kyun.
The game features 76 different songs, such as Gurenge, Feel Special, and Into the Night. In addition, there is Assistance with Development available to assist you in becoming a better drummer.
Battle it out in Online Ranked Matches against gamers from all over the world!
Players can have fun together in other modes as well, such as DON-chan Band, in which they form bands of four and put on successful concerts. There's also the Great Drum Toy War, in which players construct a set of drum-related toys to use in Taiko duels.
Have a good time by yourself or with some pals playing Taiko.
---
21.  Nintendo Switch™ Sports
Use the Joy-Con controllers to play a variety of sports, including golf, soccer, volleyball, bowling, tennis, badminton, and Chambara (swordplay). The controls are straightforward, allowing you to immediately take to the court (or lanes, or field, or arena, as the case may be).
With precise actions, you may alter the trajectory of your bowling ball, put a spin on your tennis serve, or kick the ball in Soccer with a Joy-Con and the Leg Strap accessory. Play with your loved ones locally or remotely on the same or separate devices.
---
22. Football Kicks
Construct your ideal team and fight your way to the top to prove you have the best squad.
Penalty kicks are a great way to hone your technique, train your team, and live in the moment. Battle any group that tries to stop you. You should let the world see your talent.
Improve and personalize your squad with a wide variety of unlocked perks. Play through levels, outwit the other team, collect coins, and wear your team's colors when you take a free kick or fire off a shot.
The harder you work, the more success you will have. Goals can be taken using any of the following: a leg strap, a Joy-Con (R), or a touchscreen
Follow us on Twitter & like our Facebook page for more post-updates
---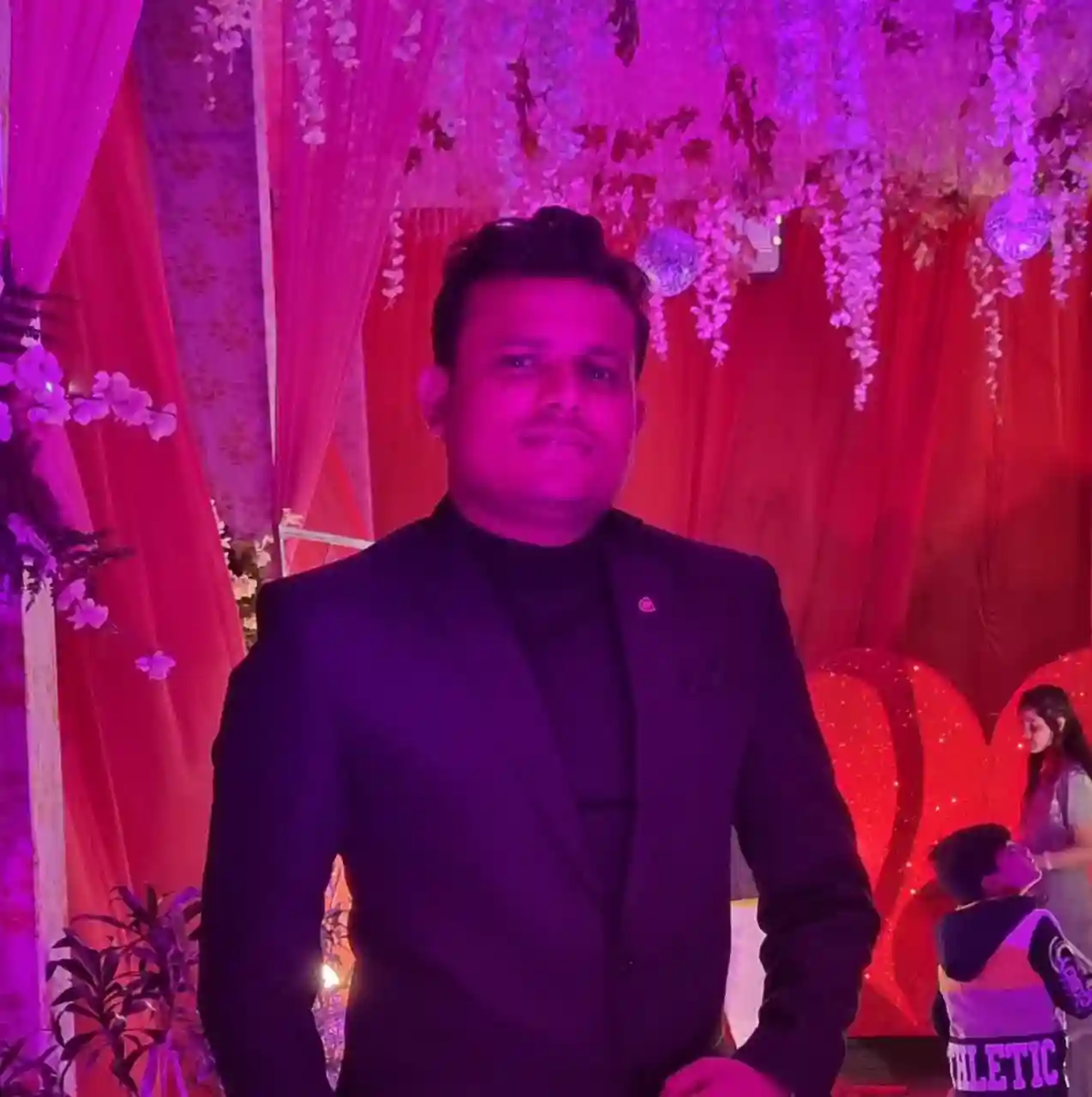 Rohit Yadav is a writer with passion for gaming, cosmos, and philosophy. He has a keen interest in exploring the depths of these topics through his writing, offering insightful and thought-provoking perspectives to his readers. Rohit brings a unique perspective to the world of online gaming and is well-versed in the latest developments and trends in the industry.