Quite a few video games are available on the Nintendo Switch. However, since most games are made with boys or adults in mind, female gamers need to do a lot of research to find the right ones for them. This is the guide for you if you're having trouble finding games that you'd enjoy playing on your Switch. These games will captivate you regardless of your preferred gaming style. Please scroll down to view the most recommended Nintendo Switch games for women.
---
Top 23 Nintendo Switch games for female adults
1. Just Dance 2022
The Just Dance series is constantly improving, and so will Just Dance 2022. Playing this game can double as a kind of exercise. You'll be able to dance to all the latest hits and pick up a few of the hottest new moves. Don't be concerned if the game's soundtrack isn't suitable for your small children. A kid-friendly setting makes it simple to ensure everyone's safety without sacrificing entertainment value.
---
2. Bioshock: The Collection
If you haven't played the Bioshock series, you probably don't believe video games can be called art. These games showcase the enormous possibilities that the medium offers.
Unlike the usual first-person shooter, the series is noted for its deep themes and atmospheric storytelling. The search for more engaging stories, imaginative settings, and insightful commentary on the human condition can end here.
Bioshock: Remastered, Bioshock 2: Remastered, and Bioshock Infinite: The Complete Edition are all included in this set. You can't go wrong exploring the steampunk city of Columbia high above the clouds or the underwater city of Rapture.
---
3. Animal Crossing: New Horizons
Animal Crossing has reliably been among the Switch's top five games. Not only is it soothing and adorable, but the game's characters encourage player-friendliness and the use of one's own imaginative world-building skills. Make the world you desire while getting the most out of your experience with nature.
---
4. Inside
Inside is the much-awaited spiritual successor to Limbo, the imaginative puzzle-platform game that contributed to the independent gaming explosion during the days of Xbox live Arcade.
Like its predecessor, this game provides nothing in the way of exposition at the outset. The user is thrust into a dangerous predicament in which he or she assumes control of a nameless boy and must fight for survival in a dystopian society.
The core mechanics of the game include platforming, puzzle solving, and avoiding certain death in a perilous setting. There is no way to avoid being affected by Inside's foreboding tone and weighty atmosphere once you've finished the book.
---
5. Assassin's Creed: The Rebel Collection
While previous games in the series have focused on simplicity and stabile, players in this nautically themed compilation will journey to the high seas in search of adventure.
Though this may appear like a good time to a kid, a pirate's life is actually filled with excessive drinking and bloodshed. Remastered versions of Assassin's Creed IV: Black Flag and Assassin's Creed Rogue are included in the Assassin's Creed: The Rebel Collection.
Black Flag, widely considered to be one of the best games in the series, casts you as an assassin in the Golden Age of Piracy, while Rogue flips the script by having you take control of a Templar, the series' customary villain.
---
6. The Legend of Zelda: Breath of the Wild
Although its full title, The Legend of Zelda: Breath of the Wild, is a lot to say, I assure you that it is well worth your time. Despite its difficulty, you will have a great time with this game. The game has a stunning visual aesthetic that is of its own.
Intended allegory Aside from that, you have a tonne of opportunities to discover new things. Travel with Link through Hyrule and utilize your problem-solving talents to aid him in completing his missions. Please don't dismiss this action-adventure game just because it has a large open world.
---
7. Bayonetta 2
Bayonetta 2, first launched for the Wii U, has now reached a wider audience thanks to its port to the Switch. As Bayonetta, you must hack and slash your way through swarms of foes in a stunning campaign full of incredible set pieces.
One of the game's selling points is its fluid combat system, which lets players string up combos and counter enemy assaults with finesse. While the game's flamboyant visual style, sexual innuendos, and brutal gameplay don't fit in with Nintendo's family-friendly image, it's nevertheless a welcome addition to the company's library, and demon slaying has never looked so nice.
---
8. Kirby and the Forgotten Land
Assist Kirby in his quest to save a colony of Waddle Dees and discover a strange new world in Kirby and the Forgotten Land. Don't let his adorable appearance fool you; not only can he utilize his inhaling talents to harm his foes, but he can also learn copy abilities that can teach him to do just about anything.
This is mostly an action game, but discovering the planet is essential to success. That's why it's so fun for people of all ages and genders to play together. Players are encouraged to engage in a plethora of minigames outside of the main storyline, with some offering the option to compete with others for high scores.
This area features a plethora of practice areas where you can hone your skills and progress. Assuming you're a female player, you're going to find this to be quite the challenge.
---
9. The Witcher 3: Wild Hunt
While we all eagerly await CD Projekt Red's forthcoming open-world epic, Cyberpunk 2077, we still have The Witcher 3: Wild Hunt to keep us occupied for many hours in the meanwhile.
We are overjoyed to be able to immerse ourselves once more in the huge game that inspired a Netflix series. If you have children around, please keep them away from the game, as it contains frightening monsters, bloody scenes, and a lot of skin.
You can take on the role of Geralt of Rivia and travel across one of the most visually stunning fantasy settings in video game history. There are enough side stories and subplots to keep you from focusing on the main story. You won't find yourself bored for long. Gwent, an in-game card game, was later developed into its own game.
Prepare to spend some time away from loved ones, for a few game worlds feel as detailed and lively as this one.
---
10. Pokemon Brilliant Diamond & Shining Pearl
Everyone can get wrapped up in the excitement of this throwback game. Apart from interacting with new people and Pokemon, traveling to new cities is a lot of fun. This role-playing game has you catching, training, and fighting with a variety of Pokemon.
Help is at hand in the form of numerous gyms staffed by supportive yet demanding trainers. You can choose from a variety of difficulty settings, making the game suitable for both casual play and serious challenge seekers. Your options are open.
---
11. Super Mario Party
Super Mario Party comes in at number eleven. It's a game that combines many other games into one. Play some of the best minigames ever designed as you go around the board. The next video game you receive might be anything.
This is a great game for those who want a challenge and aren't afraid to try something new. Compete with up to three other people in a four-player cooperative mode.
---
12. New Super Mario Bros. U Deluxe
Nintendo Wii U's New Super Mario Bros. Deluxe Greatest Female-Friendly Switch Games
New Super Mario Bros. U Deluxe is yet another throwback title with a fresh new aesthetic. Here, you can assume the roles of Mario, Luigi, Toad, Nabbit, and even Todette.
There are a plethora of different game modes to explore, from the main story mode to multiplayer challenges and a variety of minigames. For a girl gamer, this side scroller is a must.
---
13. Alien: Isolation
You're in luck if you prefer the series' more traditional horror elements. That's right, survival horror devotees, you've finally got what you've been waiting for.
Taking in the role of Amanda Ripley, you'll explore the world in search of Ellen Ripley, the series' namesake and protagonist. There is just one catch: a monstrous xenomorph is on the prowl. A space station confinement only adds insult to injury. Now all you have to do is stay alive, which is easier said than done.
Many recognizable themes from the movies have been incorporated into the game, much to the delight of fans, and the overall tone is heavy with dread and sorrow. That would be a lot of fun, wouldn't it?
---
14. Dark Souls
The debut game in the Souls series, 2009's Demon Souls, revolutionized gameplay in a way that hasn't been seen since. One of the most critically praised games in the series, Dark Souls, has recently been ported to a Nintendo console. Fight your way through a difficult set of tests and learn to play better as you go.
The popularity of the series can be attributed to its torturous gameplay loop and extreme difficulty. So, you should plan on dying a lot. Don't worry, though; experiencing failure is inevitable as you strive to improve your game.
The gothic visual style, terrible mood, and terrifyingly imaginative creature designs in Dark Souls will keep you going back for more, but it may keep the youngsters up at night.
---
15. The Elder Scrolls V
You may expect excitement. As the Dragonborn, you have the freedom to travel around Skyrim and create a character from a wide variety of available races, classes, and skills. There are countless adventures, fantastic creatures, and untold opportunities waiting to be discovered.
Additionally, all of the downloadable content packs, such as Dawnguard, Hearthfire, and Dragonborn, are included in this edition of the game. The Champion Tunic, Master Sword, and the Hylian Shield are all exclusive to this version of the game.
While the game doesn't have an excessive amount of blood and gore, there are some mature themes and themes that younger players may find disturbing.
It's hard to imagine the expansive universe of Skyrim being playable on the go, but Nintendo's handheld has revolutionized the portable console market, and we'll gladly give up hours of our lives to play it.
---
16. Doom
Bethesda's collaboration with Nintendo has resulted in the porting of several of the developer's most acclaimed games to the hybrid console, including the 2016 DOOM remake. Combat the forces of evil in this ultraviolent recreation of the original first-person shooter.
You can easily find your flow thanks to the game's nonstop action. In addition to introducing novel gameplay features, the game provides a breath of fresh air to the long-running series.
Few games capture the raw adrenaline that only Doom can deliver, with its vast variety of weapons, extremely graphic horrific deaths, and killer heavy metal soundtrack.
It's probably not the best choice of games for a child of that age.
---
17. Stardew Valley
Stardew Valley, alongside Animal Crossing, is an essential Nintendo Switch title. Enjoyable despite its lack of complexity, this game is great for family time. You no longer have to worry about defending an island; instead, you can design and build your very own farm any way you like.
Adopt some animals, plant some seeds, and do a whole lot more! You can get several rewards from completing quests. There are few people, young or old, who don't enjoy playing this game. In comparison to other games on the market, it's also reasonably priced.
---
18. Devil May Cry Collection
Many third-person action games can trace their inspiration to Devil May Cry's thrilling gameplay and over-the-top look (Bayonetta being one of them). The combat system is as striking as ever, featuring a blend of hack-and-slash gameplay and kinetic gunplay that rewards players for stringing together impressive combos.
The plot follows Dante as he fights demons and makes corny jokes with a swagger and style reminiscent of the turn of the millennium. Even while some parts of the games haven't held up well over time, playing them again now will undoubtedly give you a fresh perspective on the series that pioneered a genre.
---
19. Gone Home
Fullbright's Gone Home, Gone Home is the product of their development and publishing teams.
A lot of video game plots aren't exactly deep. Simple good versus evil stories propelled by conflict is the norm for such works. While some stories may use flashbacks, Gone Home instead uses a more traditional narrative structure.
You'll see the plot develop before your eyes as you explore the house and interact with its various features. The game makes use of the freedom and independence afforded by the interactive nature of video games by letting the player set the pace at which they explore.
Despite its relatively short length, you won't quickly forget the great voice acting, mature topics, and brilliant use of contextual storytelling in this game.
---
20. Minecraft
The Minecraft video game is definitely worth checking out. In this game, you get to create your own universe and populate it with whatever you want. You're not limited to the game's established guidelines; instead, you get to design your own!
You can even use this game to hone your programming abilities. There is a wide variety of modes to choose from and a wealth of interesting things to discover. Minecraft is the finest game because you can customize every aspect of the experience to suit your preferences.
---
21. Saints Row
Saints Row: The Third is the game for you if you're in the mood for some mindless self-indulgence. Although it is often referred to be a "Grand Theft Auto clone," the series has managed to stand out from the crowd thanks to its extreme gore and adrenaline-pumping missions.
This is not appropriate for children as it contains explicit sexual content, drug use, violent scenes, and strong language.
The game's relaxed approach to itself is what makes it so enjoyable. Some of the games on this list may offer a wide range of entertainment, but they are, after all, simply games. Indeed, the sole purpose of some games is to provide amusement.
You can't go wrong with this sandbox title if all you want to do is wreak havoc and cause mayhem.
---
22. South Park
You won't find any game with as many laugh-out-loud moments as South Park: The Fractured but Whole. Thanks to the showrunners' involvement at every stage, the game plays just like an episode from the program.
The game's visual design, tasteless jokes, and humorous social commentary are all spot-on recreations of the cartoon's trademark traits. For those who played Stick of Truth, the grid-based combat system is a welcome return.
The game is both a loving tribute to the series' faithful and a hilarious send-up of superhero cliches and standard gaming conventions.
---
23. Diablo III: Eternal Collection
Diablo III's mature themes and hellish monsters can put off younger gamers, but the game's loot-based gameplay is tremendously addicting and will keep you hooked for hours. The Reaper of Souls expansion, as well as the Rise of the Necromancer pack, are both included in the Diablo III: Eternal Collection.
Pick from one of seven playable classes—Barbarian, Crusader, Demon Hunter, Monk, Necromancer, Witch Doctor, or Wizard—and battle a wide variety of demons to protect the mortal world. Numerous Zelda-related extras can only be found on the Switch edition.
Follow us on Twitter & like our Facebook page for more post-updates
---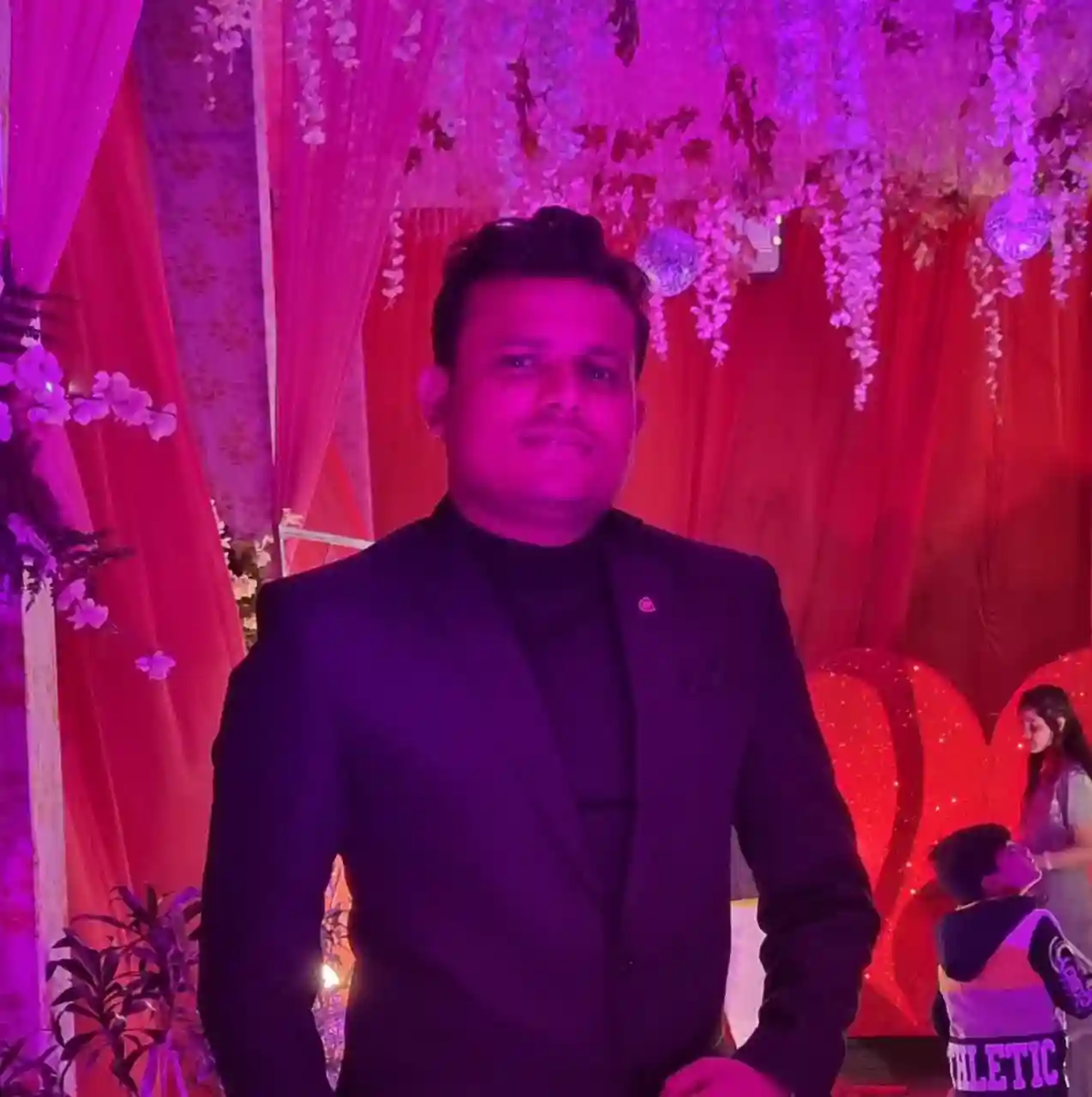 Rohit Yadav is a writer with passion for gaming, cosmos, and philosophy. He has a keen interest in exploring the depths of these topics through his writing, offering insightful and thought-provoking perspectives to his readers. Rohit brings a unique perspective to the world of online gaming and is well-versed in the latest developments and trends in the industry.