Many Xbox users have had issues while attempting to connect an external hard drive to an Xbox series X or S. Your Xbox One not recognizing an external hard drive is annoying.
As an avid Xbox One user, you may experience a variety of problems, including the one described here as well as Xbox One error 0x91d70000, system error e200, and delayed Xbox One game downloads. Many people are utilizing an external hard drive with their Xbox One in order to increase their storage capacity.
But occasionally, for unknown reasons, the Xbox One won't identify an external hard drive. Here is our guide in Fix: Xbox external hard drive not working. So, let's get started.
---
Why is Xbox external hard drive not working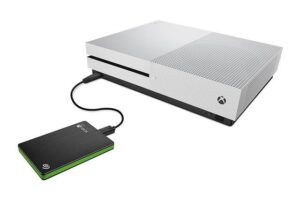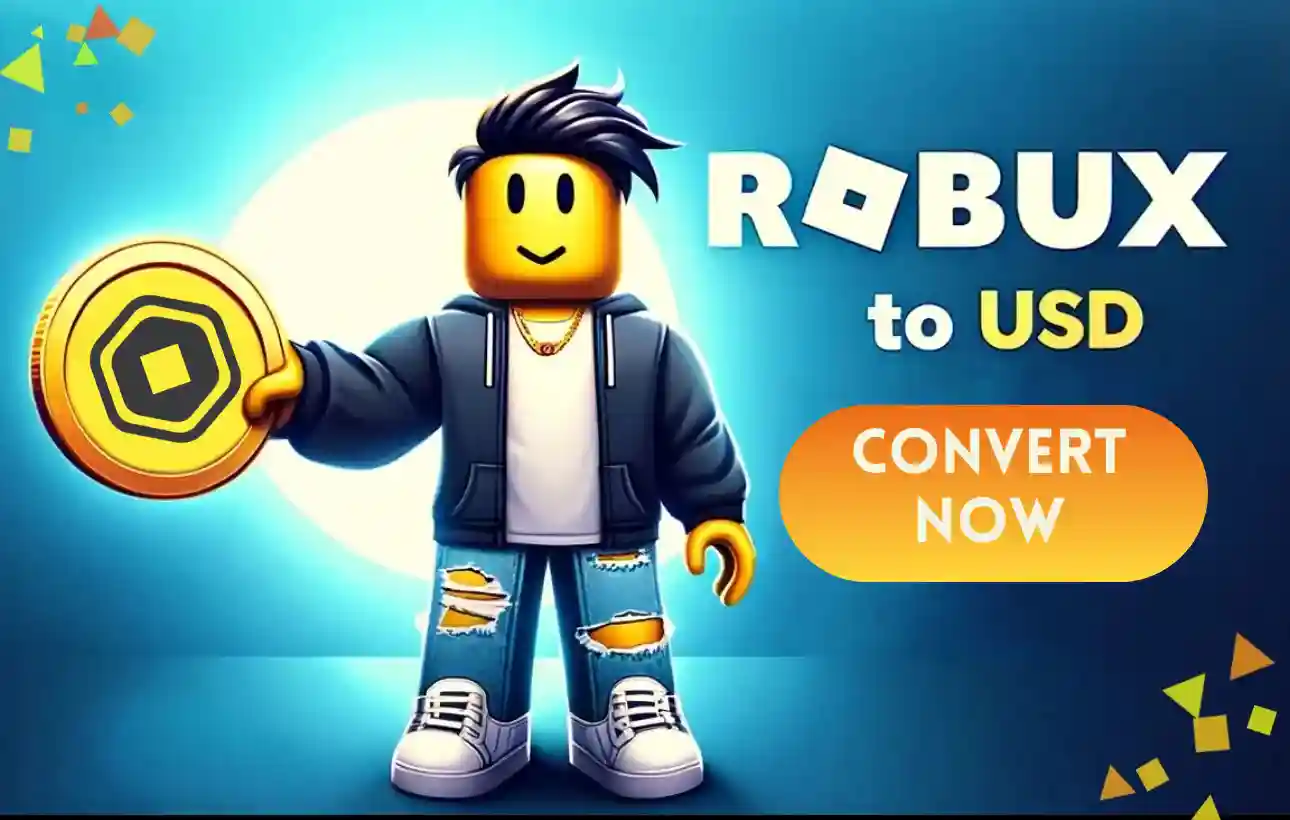 Short Answer: There are a few potential causes Xbox external hard drive not working. The likelihood that Xbox isn't switched on is one. Another explanation can be that the USB cord is defective. It's also conceivable that the external hard drive won't work with the new operating system if you've just updated your computer's operating system.
Your Xbox One could occasionally fail to identify the external disc. First, verify sure your drive is USB 3.0 compatible and has a minimum storage capacity of 256 GB. Your Xbox One won't recognize your drive if it doesn't meet these specifications.
---
Fix: Xbox external hard drive not working
Method 1: To attach an external hard drive to your Xbox, try a different USB cable
Sometimes a USB cable makes the external hard drive and the Xbox incompatible. Therefore, it is best to ensure that your USB cable is in good working order and that it is compatible.
If not, try a different one or borrow it from a friend who has a hard drive. Additionally, if you have another external hard drive, try connecting it with its USB cord.
There is a significant likelihood that the USB cable you are using is giving you problems, therefore you should get a new one or keep a backup USB cable on hand (If you have any).
Method 2: A different external hard disc could be used
The hard disc itself must be inspected as a further step because it may also be defective. A broken external hard drive won't appear on your device, and the only solution is to buy a new one. Compatibility may also be a problem in this situation. Therefore, it is best to verify that your external hard drive is compatible with your Xbox before using it.
Additionally, check to see if the external hard drive you're using has 256GB of capacity or more since the Xbox recommends having at least 256GB of external storage.
Method 3: Adapt the Xbox's power management
Deselect the "while Xbox is off, turn off storage" option to change the power management on your Xbox. Go to Settings > General > Power mode and startup, uncheck the box that reads "when Xbox is off, Turn off the storage," and then restart your console to do this.
Check the system storage after restarting your Xbox to discover if the external hard drive is operational or not. There is a strong probability that doing this will fix the Xbox external hard drive issue you are having. Try the next one if the first doesn't work.
Method 4: Check the Xbox One HDD specifications
Some PC problems are challenging to resolve, particularly when missing or damaged Windows files are involved. It's possible that your system is partially damaged if you're having problems correcting an issue.
The following specifications must be met, according to the manufacturer, for an external storage device to save Xbox One games and apps:
It connects through USB 3.0. When utilizing a USB hub, the hub must be USB 3.0 or newer as well.
It has a storage capacity of 256 GB or more.
The partition is there.
The console can only have three storage devices attached at once.
At least you will be aware that there is a hardware problem if some of the prerequisites are not satisfied.
Method 5: Power cycle your Xbox
Holding the power button down for around 10 seconds or until you hear a beep sound will turn off your Xbox series X/S. Restart after hearing the beep, then check the system storage to see if the external hard disc is there.
Power cycling your Xbox will ensure that your device is refreshed. On occasion, when the device isn't refreshed, it has a tendency to fail to display specific files. Doing this has been proven to be effective for many people. If it does not, try the following suggestion.
Method 6: The external hard disc is reconnected
Eject the external hard drive and insert it back into the USB port to reconnect it. Verify that the USB port you are using is in good working order.
Verify that the USB port's power supply is adequate for operating the external devices. Try another USB port if the one your external drive was replugged into isn't working. One USB port is located in the front and two in the back. Verify that the power supply to these ports is operational by trying each one.
Method 7: Modify storage power management
Here is a potential fix for the Xbox external hard disc problem. Some users have demonstrated the value of this technique. You may give it a go.
Select System from the Guide menu after pressing the Xbox button on the console to access it. Click on Power & startup under the Settings tab. Change the Power mode to Instant-on mode by selecting the Power mode & startup option. Uncheck the box next to Shut off storage while Xbox isn't in use.
Method 8: Customer service for Xbox
If none of the solutions listed above were successful for you, Xbox customer service can assist you. Additionally, if you just purchased the external hard disc, consider having it replaced if it is defective.
If there is a hardware problem and your equipment is new, talk to the customer care staff about your options for getting it fixed or replaced.
Method 9: Update your Xbox
It's conceivable that your Xbox One still needs some recent upgrades. For your console to recognize your external storage, you may manually upgrade the firmware. Please follow the instructions listed below to upgrade your console:
To access the instructions, press the Xbox button. Go to Settings after selecting System. Select System, then select Updates. You must install an update if you see one available. Return to Settings, choose System, then Storage, and check to see if your device is listed after installing the update.
Method 10: Reset the Xbox One's OS
The operating system of your console can be broken, which is why Xbox One is unable to identify external storage. You don't have to remove any games or applications to perform the reset.
To accomplish that: To access the instructions, press the Xbox button, then choose Settings. Select System after selecting All options. Select Console Info & Updates from the menu. If asked to reset your console, choose Reset and keep my games and applications.
To avoid destroying your games or applications, the operating system will reset and remove any possibly damaged data. We hope the options provided above enabled you to resolve your issue and enabled Xbox One to recognize your external hard drive.
---
FAQs
1. Xbox not reading external hard drive
There are a few possible reasons why your external hard disc can stop functioning. One is the probability that Xbox isn't turned on. The USB cord's malfunction might also be the cause. It's also possible that if you recently changed the operating system on your computer, the external hard drive won't function with the new version.
2. Why is Seagate external hard drive not working on Xbox one?
The following can be the reason why Seagate's external hard drive is not working:
Disturbance in the power cycle
Incompatible hard disks
Poor storage power management
Outdated Firmware
Issues with the Xbox's OS
That's it with our today's article on Fix: Xbox external hard drive not working. Do try all the sections and tell us your favorite. Till then, stay safe and follow us for more upcoming coverage.
Follow us on Twitter & like our Facebook page for more post-updates.
---
Check out more –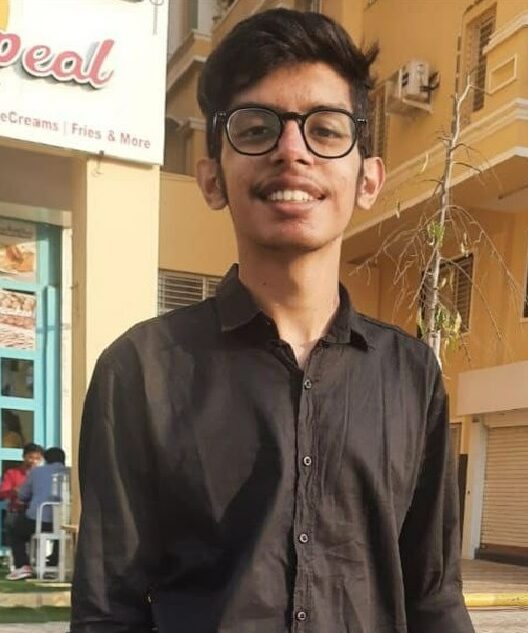 An experienced gaming content writer who emphasizes on offering the most recent information and how-to tutorials for the trending titles. Being a Hardcore gamer himself, he likes to try an array of games and likes to spend his time exploring them. He likes to unwind by listening to R&B music when he's not writing about gaming stuff.