One of the greatest PC programs for downloading and playing console and PC games on your computer is Xbox. About the Xbox app's sluggish download speed, read this. Reddit.
You may access a big game collection to download and set up the game you wish to play by subscribing to Game Bass on Xbox. By subscribing to PC Game Pass, Xbox users get access to high-definition games in a budget-friendly package.
To purchase, manage, and play PC games on Windows, use the Xbox app. Additionally, you may get the Game Pass via the app, which offers monthly access to more than a hundred titles.
Although the Xbox app has a tonne of fantastic titles at your disposal, slow download times are not unusual. No matter how quick your connection is typical, you could find yourself tapping your watch as a game download.
Here is our guide on Fix: Xbox Game Pass downloading slow.
---
Why is Xbox Game Pass downloading slow
Short Answer: Xbox Game Pass downloading slow may be due to various reasons. We are certain that the root of this annoying issue is a poor network connection. If you signed up for the Xbox Insider Program, you should leave it immediately since it could also be the source of your issue.
1. Unreliable network connection
As is well known, downloading is entirely network-dependent. Your downloading will be hindered and slowed down by a sluggish internet connection, and you won't be able to finish it.
Xbox won't deactivate or lose your downloaded data due to the highly efficient download management and the self-gaming library, but you'll have to wait for hours or the whole day to see it finished.
2. Insider Program for Xbox
If you signed up for the Xbox Insider Program, you should leave it immediately since it could also be the source of your issue. If you're unaware, the insider programme is intended for people who wish to play games before anybody else to provide their feedback on the experience.
This is a beta test for games, and feedback from users of the insider program informs creators of the game's weaknesses.
3. Issue with the router
Your router may not be working properly. These gadgets may sometimes malfunction abruptly and create interference. It is difficult to solve this issue, but you must study it to find a solution.
---
Fix: Xbox Game Pass downloading slow
Method 1: Restarting Xbox
Let's start by increasing your downloading speed using the most fundamental and standard method. Restart your Xbox after closing it. You may notice a significant improvement in your downloading speed when this simple approach sometimes works flawlessly. Restarting your computer will be far more beneficial than that, so you'd best do it.
Your computer's cache and any background processes will be optimized if you restart it. These ongoing processes in the background often use data as well as slow down our downloads.
Your cache memory is restored when you restart your computer, which improves how well your apps operate. Similarly to this, there is a high likelihood that your poor Xbox app download speed will improve when you launch Xbox.
Method 2: Innovative options for delivery optimization
Then, put "Delivery Optimization advanced options" into the Windows Search Bar. Choose "Percentage of estimated bandwidth (measured against the update source)" under "Download settings."
The settings "Limit how much bandwidth is used for downloading updates in the background" and "Limit how much bandwidth is used for downloading updates in the foreground" should be enabled. Both speed limiters should be set to 100%.
Method 3: Service your internet
When we encounter problems like these, we can't disregard the internet since it is quite necessary. Do these steps to check your internet.
Search for an internet speed test in your browser after opening it. Simply hit the check icon on any page to quickly verify your internet connection. To check your speed with only one click, go to fast.com.
It will display the precise Mbps speed. You should take action to correct the issue if your internet speed is slower than normal. Simply unplug your router and replug it in after a few minutes to check whether the problem is resolved.
If you're experiencing a serious problem with your internet connection, contact your internet service provider. If your Xbox's downloading speed is hampered by your internet connection, it will be faster after it is fixed.
Method 4: Get out of the Xbox Insider Program
Leaving the Xbox Insider Program can be a smart decision since it might slow down your downloading speed. As you may already be aware, the Insider program gives consumers early access to Xbox titles that are undergoing beta testing so they may express their ideas.
Most consumers discovered that they have troubles with sluggish downloading speed when they are enrolled in the Xbox Insider Program. Follow these instructions to exit the Insider Program.
Click on your username in the left-upper corner of the Xbox app after it is open. Select Insider Program from the options at this point. From the left menu, choose Preview. Choose the Windows Gaming option that is shown under Joined. Select exit preview after selecting manage.
Your insider program will end once you click continue. Now launch Xbox and restart your computer to check if it fixes the problem.
Method 5: Control your download preferences
You may increase the speed of your downloads by adjusting the Delivery optimization options in your windows. This choice in your windows is distinctive. in particular for the Xbox shop, Windows updates, and Microsoft store.
The Xbox software for Windows 11 is downloading slowly for many users. Although there are many more superior features to choose from, we must choose the "Allow downloading from other PCs" option.
Although people claimed that it would speed up our downloads on the Xbox app, this option is quite helpful. Let's look at some better ways to deactivate it. The same procedures apply if the download speed of the Xbox App on Windows 10 is poor.
You may access settings by opening them or by pressing Windows + I. From the menu on the left, choose Windows Update. To set it, choose the Delivery optimization option. In this case, deselect "Allow downloads from other PCs."
If the problem persists after completing the procedures, restart your Xbox and start downloading again.
If you choose the optimal server for your downloads while using a VPN, your download speed will rise more quickly. It's possible that your country's server is often overloaded with users, which results in a bandwidth imbalance and reduced download speeds.
As you probably already know, a VPN will alter your IP address and link it to the nation of your choice. Making the incorrect choice might further reduce your download speed.
That's it with our today's article on Fix: Xbox Game Pass downloading slow. Do try all the sections and tell us which one worked for you. Till then, stay safe and follow us for more upcoming coverage.
Follow us on Twitter & like our Facebook page for more post-updates.
---
Check out more –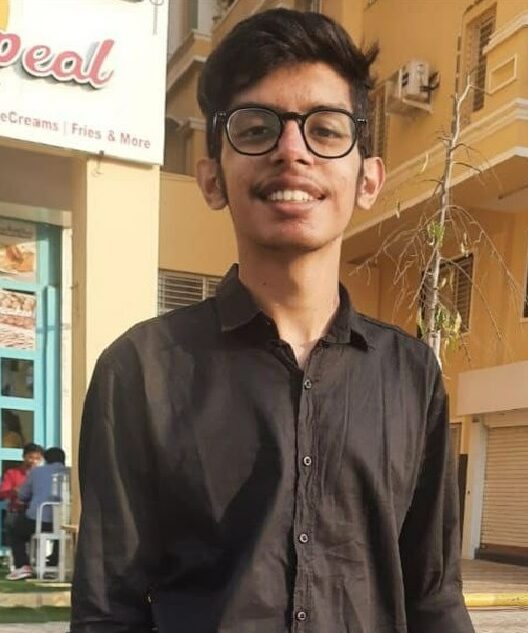 An experienced gaming content writer who emphasizes on offering the most recent information and how-to tutorials for the trending titles. Being a Hardcore gamer himself, he likes to try an array of games and likes to spend his time exploring them. He likes to unwind by listening to R&B music when he's not writing about gaming stuff.