Last updated on December 20th, 2022 at 09:13 am
The Switch's portability is beloved by young gamers. The versatile game library of the console enables individuals to carry their preferred experiences with them wherever they go, and the games can develop alongside them. The majority of Switch games with the E and E10+ ratings can be understood by children at this age. We study the description of each game before shortlisting it to confirm the story's suitability.
It can be a little intimidating for newcomers to the Nintendo Switch to search the library of age-appropriate titles. We whittled down this list to only include the best-rated games from kids and their parents across a wide range of genres to assist your young player to obtain the finest games possible.
---
Top 16 Nintendo Switch games for 7-year-olds
1. Kirby and the Forgotten Land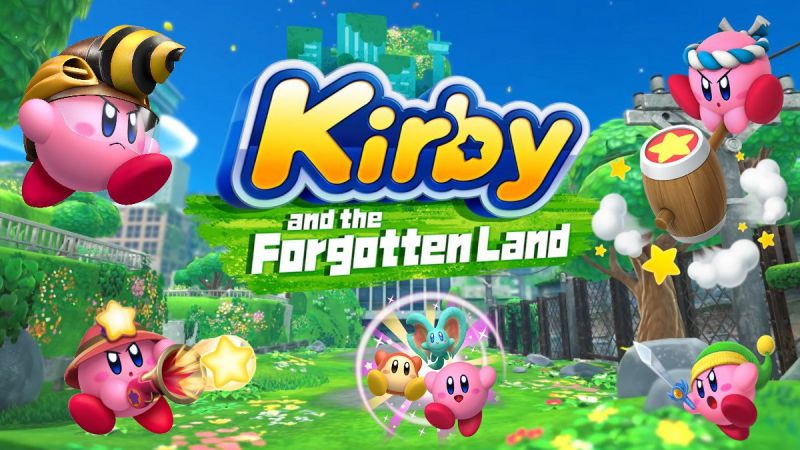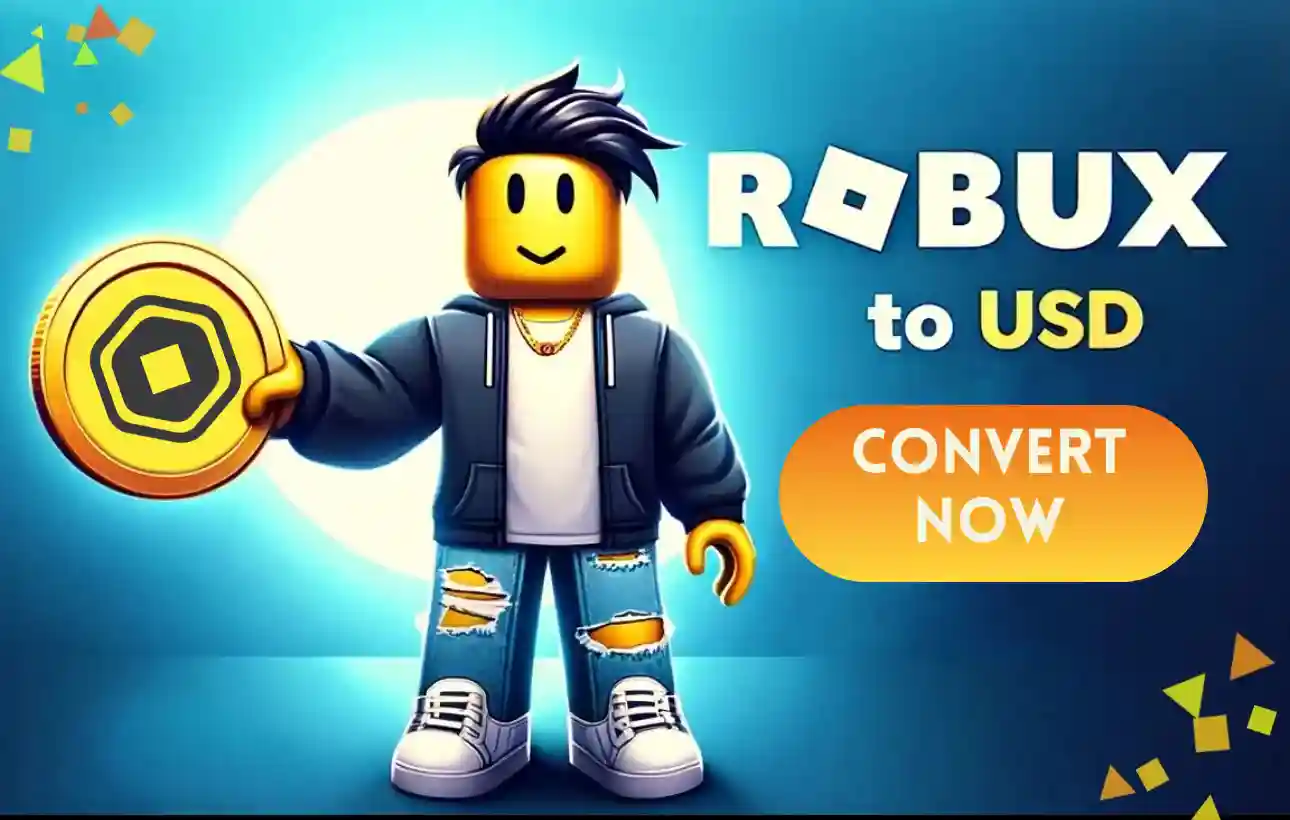 Set out on a brand-new adventure as Kirby, a strong puffball. Discover a mystery planet filled with ruins from a previous civilization, including a retail mall, as you explore in 3D levels. Use the new Drill and Ranger, which you may copy from foes, as well as the enigmatic Elfilin to battle, investigate your environment, and rescue the abducted Waddle Dees from the vicious Beast Pack.
---
2. Sushi Striker: The Way of The Sushido
Become a Sushi Striker to aid Musashi in breaking the Empire's oppressive hold over the world's sushi supply! Consume conveyor-belt sushi, coordinating plates, and many sushi varieties to vanquish any adversary or boss standing in your way of triumph. Make friends with Sushi Sprites so you can use their strong fighting abilities. There will be deliciously tactical action-RPG puzzle battles.
---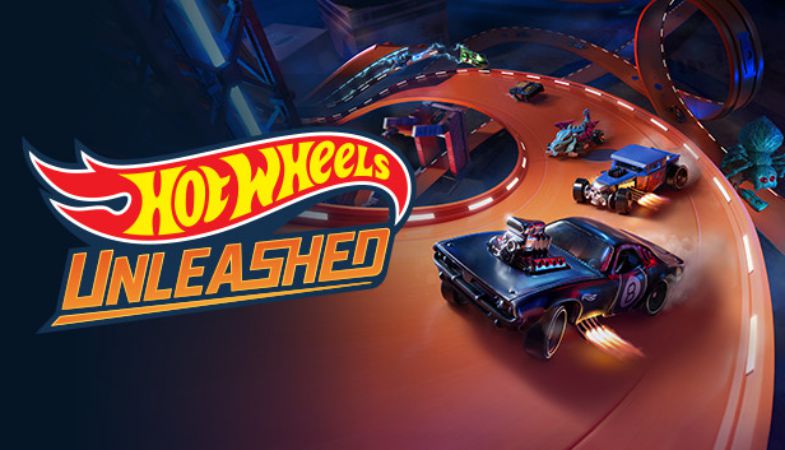 Build magnificent circuits, compete in amazing races, and amass the best cars in the Hot Wheels universe. Prepare for great enjoyment as you put your talents to the test in fantastic races! Drift, charge the booster, and send yourself flying into amazing loops. Be cautious, though! Gravity will take over if you move too slowly. When competing online, you can race side by side with up to 12 other players in split-screen mode for two players.
---
4. LEGO DC Super-Villains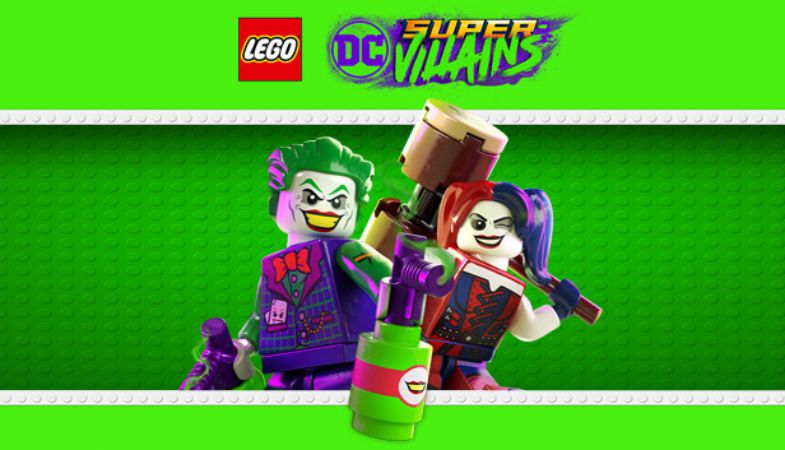 Start a whole new chapter in your life by being the evilest villain in the known universe. The player assumes the role of a brand-new supervillain for the duration of the game, launching nefarious schemes and causing havoc throughout an exciting narrative. Players will go on a grand journey with iconic DC Super-Villains like the Joker, Harley Quinn, and the rest of the Injustice League.
---
When the forces of darkness threaten Planet Popstar, Kirby will need the assistance of his rivals. Having made allies out of the villains, up to three players may join or leave the quest at will. Classic Kirby gameplay has been given new layers of depth by the addition of advanced copy capabilities, allowing players to build their own unique powers by combining their own with those of their friends and elements like fire and ice.
---
You and your pals may now race on both new and old combat courses, and you can also challenge them to fight in the updated battle mode. In TV Mode, you may host a local multiplayer session with up to four players, all in crisp 1080p. All of the music from the Wii U release is here, remastered and better than ever. Not only do regulars like King Boo, Dry Bones, and Bowser Jr. return, but so do the brand-new guest stars: the Inklings!
---
With the aid of a mysterious new adversary known only as Infinite, the villainous Dr. Eggman has captured most of the world in SONIC FORCES. Sonic needs your help to rally an army to defeat the forces of doom, and you must lend a hand if you want to save the planet.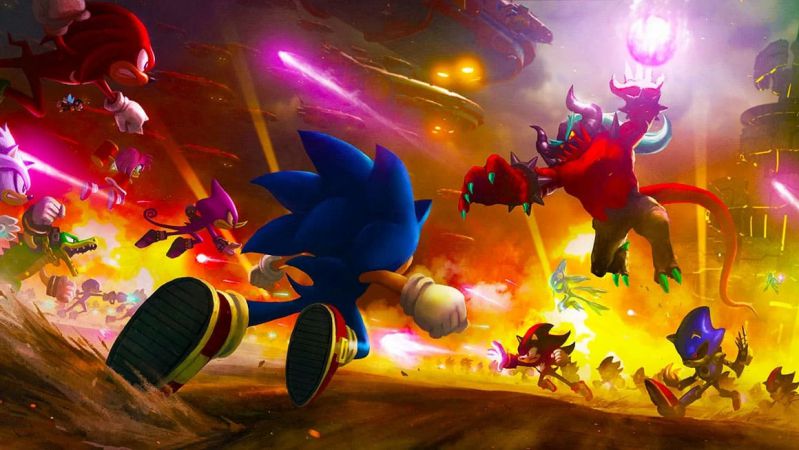 You may use Sonic's lightning reflexes to take down foes as Modern Sonic, use Classic Sonic to leap over dangerous levels or design your own Custom Hero Character to wield a wide range of weapons. Feel the adrenaline rush of three distinct game modes.
---
8. Lego Marvel Super Heroes 2
As Kang the Conqueror travels across time, your favorite Super Heroes and Super Villains from various ages and universes will square off against him. Participate in the galactic conflict throughout the time-warped metropolis of Chronopolis as any of the Marvel Super Heroes or Villains!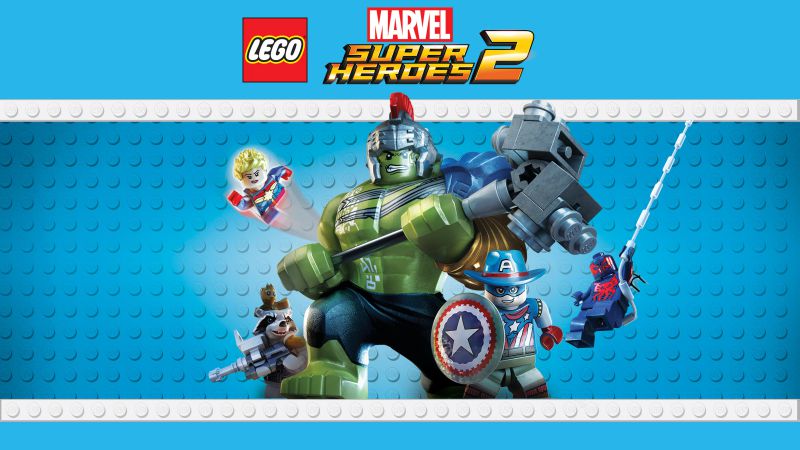 Transport items or characters across time and space, from Sakaar in the year 2099 through Ancient Egypt, the Wild West, and present-day New York City. And with the addition of new fight modes, you and your loved ones may face off in a variety of competitive settings based on a variety of different themes.
---
9. Captain Toad: Treasure Tracker
In order to find the riches, Captain Toad must navigate various courses riddled with perils. Play through new levels inspired by the Super Mario Odyssey game, complete with raging volcanoes, dangerous steam engines, eerie mansions, and more! Lucky for us, a second player can help us by throwing turnips at the bad guys.
---
10. Pokémon™ Legends: Arceus
Explore the vast natural beauty of the Hisui area on survey missions launched from Jubilife Village, your home base throughout the story. In the middle, Mount Coronet stands out from the landscape, which is characterized by a variety of ecosystems on all sides.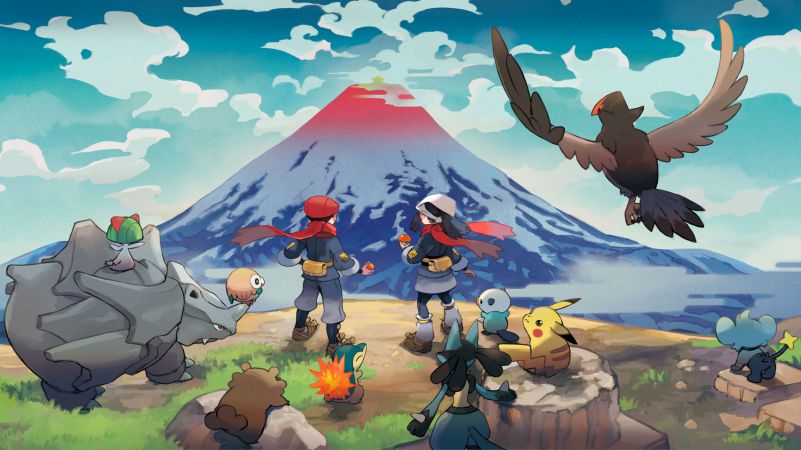 You've been given the first-ever regional Pokédex and entrusted with filling it up by researching Pokémon. You can only achieve this by sneaking up on wild Pokémon and snatching them with a well-thrown Poké Ball. Throwing the Poké Ball carrying your friend's Pokémon near a wild Pokémon allows you to immediately join the fight.
---
11. Paper Mario: The Origami King
There is an origami threat that has wreaked havoc on the kingdom. In this hilarious adventure, you'll help Mario and his new ally Olivia defeat the wicked Folded Soldiers, fix the terrain, and rescue Princess Peach's castle from King Olly.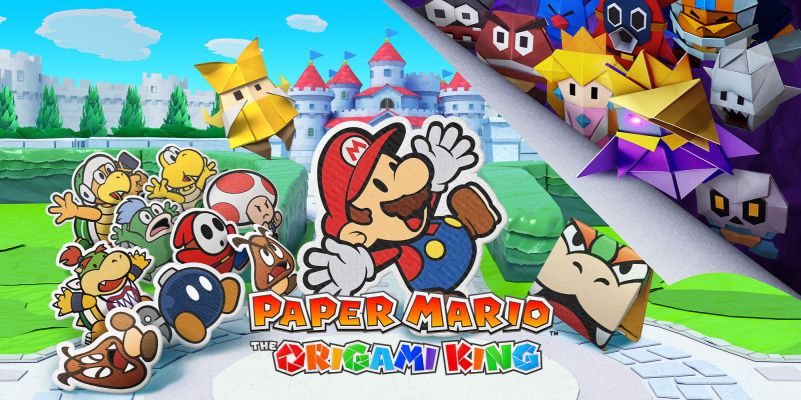 The new ring-based fighting system needs both puzzle-solving abilities and quick wit as you attempt to line up dispersed adversaries and plan your strike to maximum damage.
---
12. Yoshi's Crafted World
Start a fresh Yoshi adventure in a world consisting of commonplace items like boxes and paper cups. You'll be playing as Yoshi, who can jump great distances, suck down adversaries, and go on a treasure hunt to gather up all the coins. On the other side, playing a level in reverse allows you to see it from a different angle and uncover its secrets.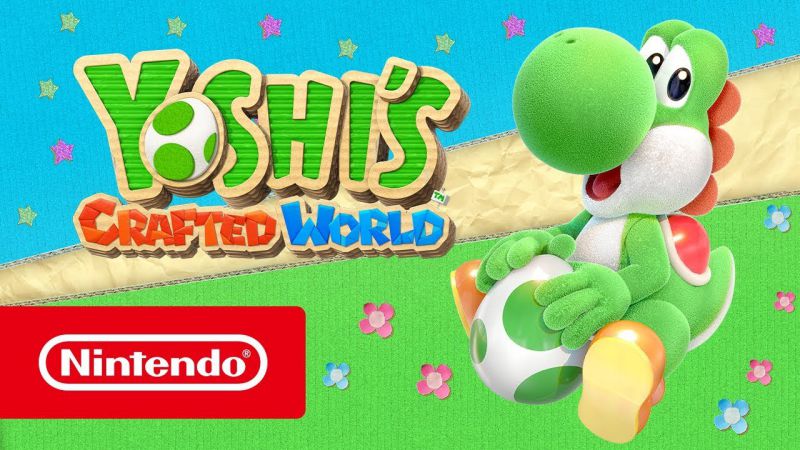 Character, entertaining foes, and hidden items abound in every area of the game. In addition, players may go back through each stage and play it backward to uncover even more mysteries. In the multiplayer feature, children may dress up Yoshi in a variety of outfits and show them off to their friends.
---
The goal of Hello Neighbor, a stealth horror game, is to infiltrate your neighbor's home and discover what terrible things he has stashed away in the basement.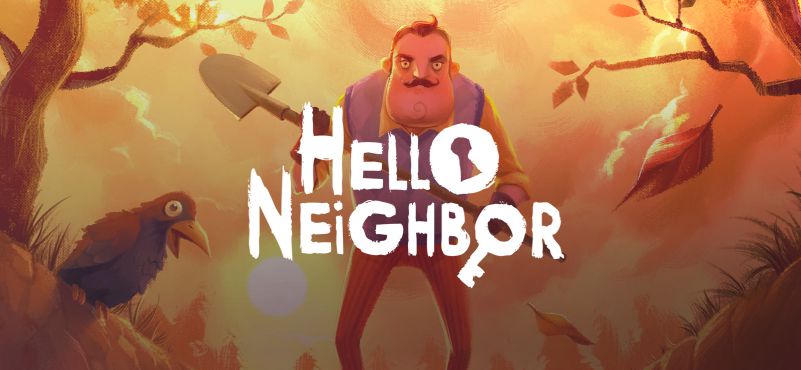 Artificial intelligence that adapts to your gaming style is your opponent. Try entering the house from the backyard window and find that area probably has a bear trap. Thinking about going through the front entrance without anybody noticing? The area will shortly be monitored by cameras. Try to run away and your neighbor will figure out a way to beat you to it.
---
Engage in 4-on-4 ink-slinging fights in this vibrant action shooter with flair and attitude. As an Inkling, your goal is to swiftly cover the area (and your enemies) with ink using your arsenal of crazy weapons and then sneak up on them by swimming through their color. Plunge headfirst into the crisp amusement with loved ones and create some waves together.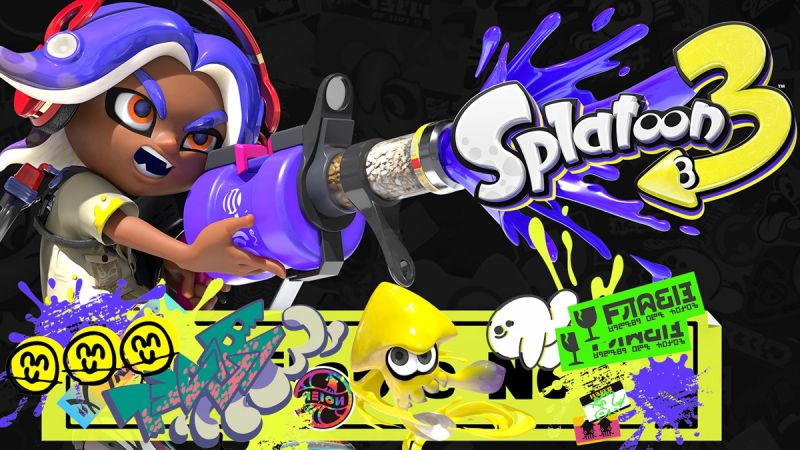 Do not fret if you get splatted by a rival.  Respawn and dive back into the murky action of the Turf War, where the objective is to cover the most ground possible.
---
15. The Legend of Zelda: Link's Awakening
As Link, you find yourself in an unfamiliar region, far from Hyrule, where animals can converse with humans and dangerous creatures wander freely.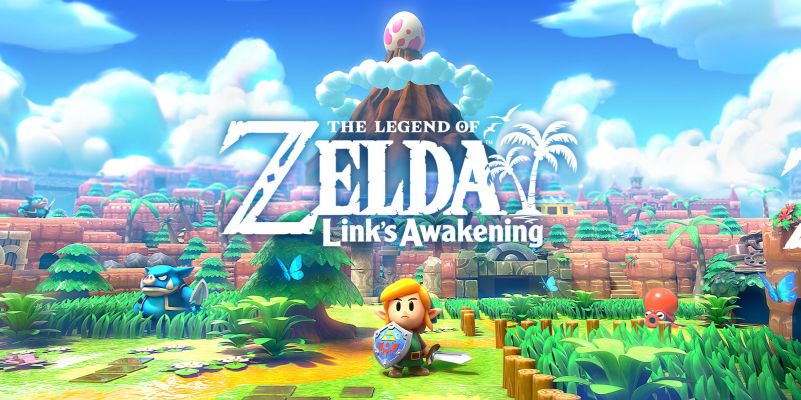 Explore Koholint Island and all its trap-ridden dungeons, rebuilt in amazing detail for this new version of one of the most renowned The Legend of Zelda games, to learn the truth about your location and awaken the mythical Wind Fish. You'll encounter a cast of unforgettable individuals along the journey that you won't want to leave.
---
The face-stealing Dark Lord is wreaking havoc and you need to cast your friends, family, or anybody you want in a comic adventure to stop him. Make your own Mii characters, give them tasks, and see them play out your fantasies. You'll have a blast watching your favorite pal and Grandma go on an epic quest into the fantastic together.
Create lifelike Mii avatars by donning wigs and cosmetics. Use them in any number of roles, from comrade to king to villain. Create your own Mii and trade them with your pals online.
---
Follow us on Twitter & like our Facebook page for more post-updates
---
Abhigyan identifies himself as a tech geek, gaming cognoscenti, and also a connoisseur of music. Unidentified and mysterious phenomena never fail to gather his undivided attention. When not reading about bizarre and perplexing entities across the Universe, he can often be found cheering for his favorite teams in Football.