The Xbox Series S has its share of bugs, whether they be in the operating system or in the programs that utilize it, just like any other platform.
The known problems with the Xbox Series X/S consoles have been detailed in a blog post by Microsoft. The 4K/120hz screens becoming white seems to be the most prevalent issue so far; to address this, switch off your VRR or decrease the resolution.
One of the most challenging issues to fix is when Xboxes are plugged in and ready to play but players are briefly presented with a white screen. Long periods of whiteness on the Xbox screen are typically caused by a fault with the system's wires rather than the console itself.
Here is our guide on Fix: Xbox Series S white screen.
---
Why is Xbox Series S white screen
Short Answer: Your Xbox Series S screen becomes white owing to faulty HDMI connections or ports, a broken outlet, incorrect setups, outdated software, or flaws and problems.
Attempting to sign in to your profile on the Xbox One S may leave you stuck at a white password entering screen due to reports of some users encountering a "white screen" login problem. You are unable to log in because this page won't accept your password for some reason.
There is a workaround you may employ if you get the white screen login error, and Microsoft has acknowledged the problem and is working on a repair. You'll need to make sure that your data has been saved to the cloud before you re-add your account after removing it from your console.
---
Fix: Xbox Series S white screen
Method 1: Defective electricity outlets or sources
If your console displays an unexpected white screen when in use or inactivity, the power socket or power cord may be broken or improperly attached.
Try inserting the power supply directly to make sure it is properly seated in the console and outlet. If the power outlet works but the white screen issue continues, a bad power supply may be at blame.
The power source is operational when there is a solid white or orange light. If there is still no light after 20 minutes, try disconnecting and reconnecting the power. If it still doesn't work, try switching the power supply.
Method 2: Update the firmware on your television
Make sure Automatic Updates are enabled and that your TV is online before updating it to the most recent firmware. Compared to the previous generation, the new gaming consoles provide much better gaming performance.
Samsung and LG TVs are presently able to get firmware updates. Users will be able to maximize the utilization of their Xbox Series S consoles thanks to these updates.
Method 3: Check the ports and cords
Obviously, the thing you should look at is the HDMI cords. Xbox Series S console-to-TV connections frequently break down, especially when the display isn't working properly.
It is easy to troubleshoot problems with the wiring and connections. Making sure your Xbox is connected through HDMI to your television is the first step.
You should experience some resistance when fully pushing them in; this is a positive indication that the links are secure. Verify that the cable itself is free of defects. Certain instances of dog damage may result in little wire holes being undetected.
Cables that have been in use for a while may eventually bend and degrade. In the past, I've also damaged a cable relocating furniture. Test the cable with a different device, such as a laptop or another gaming console, if it appears to be functioning properly.
It should be functioning on your Xbox as well if it is functional there.
Method 4: Check the Xbox One S security inspection
If the boot routine becomes stuck on the white screen owing to an integrity check that is taking far longer than it should, you should be able to go on to the next screen by pressing a combination of buttons on your controller.
Numerous customers claim that by adopting this method, they were able to skip the Xbox One S white screen. You might need to try this approach a few times before giving up. A few consumers said that it took two tries before it finally worked.
The following are the steps to fix your Xbox One with your controller: When you power on your Xbox One S  and it's stuck on the white screen, turn on your controller as well.
The controller's battery should then be removed after holding down the Start Menu button for around 2 seconds. In order to make your controller vibrate, press the Guide button. Once the green screen has disappeared, watch to see whether your console now boots up normally. If this one didn't work, try the next one down below.
Method 5: Disconnect all peripherals and devices attached to the console
White screens can be caused by storage expansion cards, USB HDDs, and battery charging stations interfering with your console's update procedure.
As a safety measure, unplug every other accessory from the HDMI cable, including the power wire, to determine what is interfering. You don't need to worry; after the update is finished, you may rejoin and use the devices normally.
Method 6: Xbox One S resets itself
Actually, "hard reset" is merely another name for the time-tested technique of turning it off and back on. The only difference is that the Xbox system will go through a complete reset. To do a manual hard reset on an Xbox, press and hold the power button for a few seconds.
An automatic integrity check and a complete hard reset are performed by the Xbox console. The stuck-on white screen issue may be caused by a minor mistake or a file loading problem. The Xbox screen that is stuck on the green screen may also be solved, as well as these issues.
Method 7: Upkeep for Your Xbox One S
If nothing seems to work for you, confirm all software options and fixes that are accessible. The Xbox One S can also be taken to a hardware store or your buyer to get it fixed as a last resort. The green screen of death problem may usually be fixed by doing minor software modifications or factory resets.
You will infrequently see an internal hardware issue linked to a read-write error or an integrity check failure. It is best to leave it to the experts in these situations. Moreover, get it checked out inside at a reliable repair shop.
That's it with our today's article on Fix: Xbox Series S white screen. Do try all the sections and tell us your favorite. Till then, stay safe and follow us for more upcoming coverage.
Follow us on Twitter & like our Facebook page for more post-updates.
---
Check out more –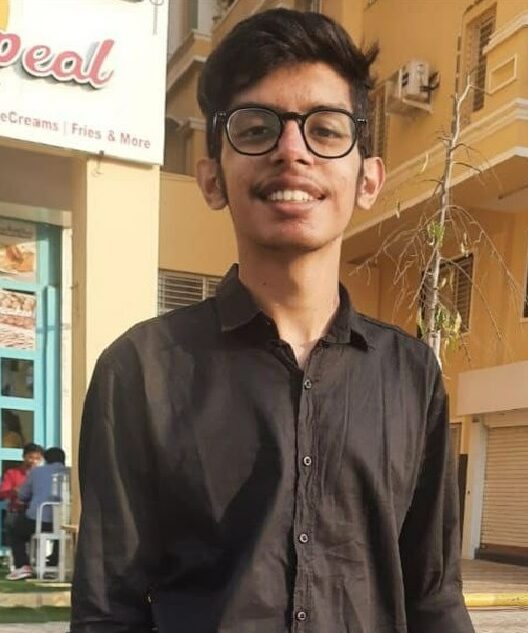 Jatin is an aspiring dentist with a keen interest in video games who likes to spend his time playing an array of different games. Other than that, he is a die-hard basketball fan who often embraces R&B music.