Roblox is an excellent gaming platform that also functions as a game creation framework. Customers may build and program their own titles for other gamers to enjoy, and vice versa. Roblox is primarily utilized by kids, and the vast majority of the games accessible on the site are made by kids.
Roblox isn't always a fun place to be, despite its blocky, cartoonish graphics and art style. There are games that will up the ante and give you far more serious responsibilities than you are used to.
Consider the term "survival." Roblox is rife with survival games that pit you against a variety of difficulties in the hopes of keeping you alive.
Many different game genres and subgenres may be found on Roblox. Roblox offers a broad variety of games, including tycoon games, survival games, and simulator games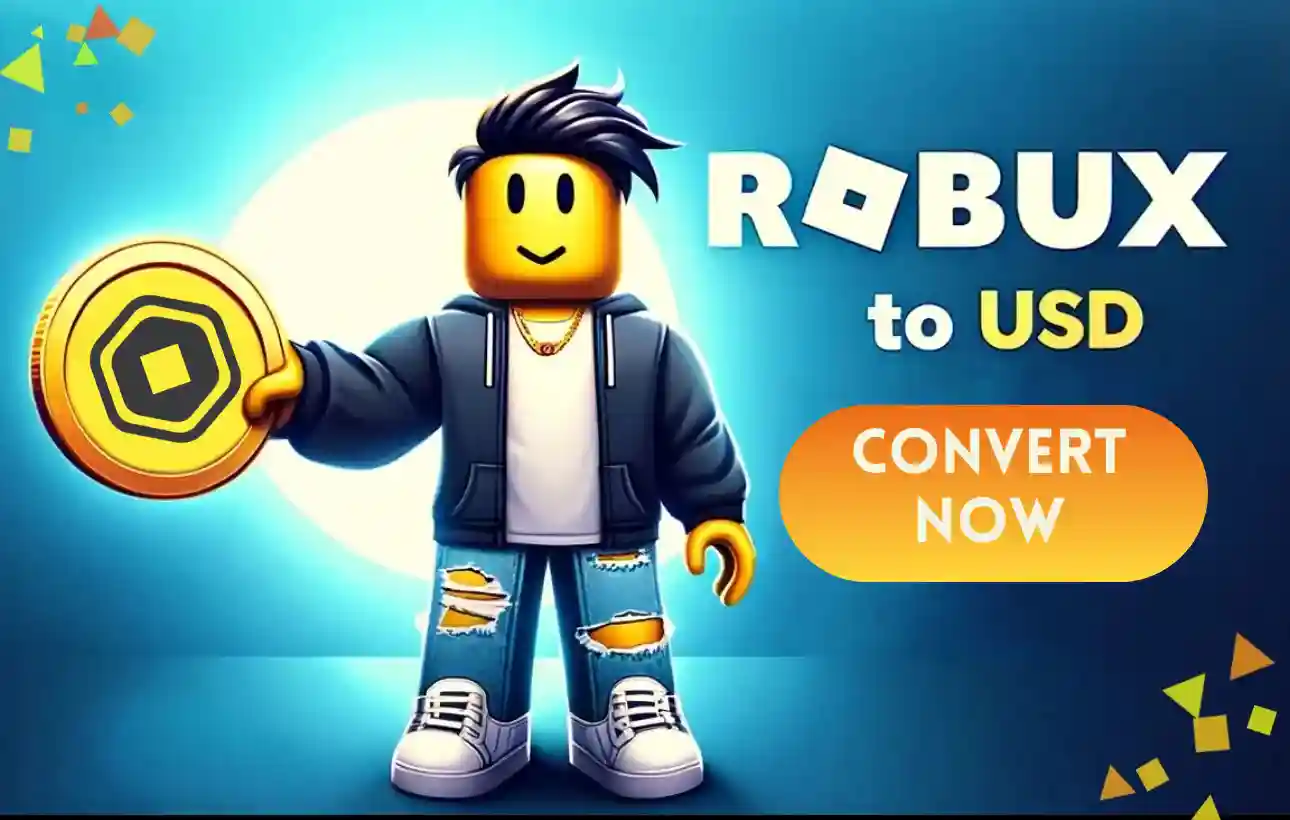 Despite its blocky eccentricity, Roblox is home to a number of creepy survival games. While the majority are still family-friendly and appropriate for all ages, a few are rather disturbing and intense.
Some of them are not suitable for youngsters under the age of eight. This post will list some of the finest current Roblox survival games, as well as recommend which ones you should play and which ones you should avoid. Here is our list of Top 15 Games like Survive the Killer! in Roblox.
---
Top 15 Games like Survive the Killer! in Roblox
Slyce Entertainment's Survive the Killer! is a horror survival game. Players can choose to play as a killer or a survivor in this game. In order to exit the map, the survivors must evade the murderer and stay alive until the timer runs out. Survivors have two lives, each of which is symbolized by a "hit."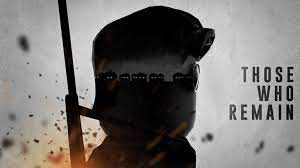 Those Who Remain is a survival game with a zombie theme. In this game, you may choose from eight different maps, including The Mill, The District, The Cargo, The Bypass, and others. It provides you with three weapons and three grenades with which to fight zombies.
It contains a mission structure that sets it unique from other zombie survival games, in addition to surviving the zombie invasion.
It's a terrific game to become invested in. There are eight different maps to choose from, all of them are fantastic. 15 Zombie waves must be avoided in order to live. It also comes with incredible weaponry, perks, and skins.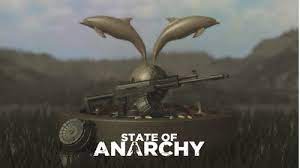 It's either you're hunting or you're being hunted! This is an open-world survival game with a lot of violence and upheaval. It allows you to play with others or by yourself, collect weapons, and kill everyone before they kill you.
With a vast variety of maps, there is so much to discover and explore. A hamlet, a military installation, metro stations, a jewelry store, and much more may all be found here.
It has a vast amount of maps to choose from and play. There are also a number of different and unusual guns littered across the map. You may establish a team with your friends to increase your chances of survival.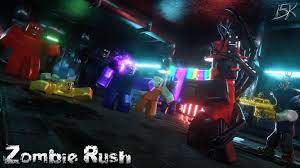 Zombie Rush is a one-of-a-kind cooperative survival game. You may acquire weapons and other items to defend yourself against the undead, but when you die, you become a zombie, which is what makes this game special.
This makes it a great game to play with your buddies because chasing down your friends as a zombie is never boring. It's a lot of fun to play this game.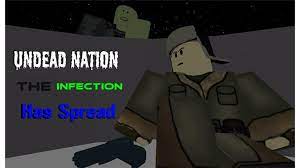 In the lobby, players appear. They can enter the lobby to start the game if it hasn't started yet. Alternatively, if a chapter is unlocked, they may vote to start at that point. If the game has already started, new players start as spectators.
Spectators who want to join the game must wait until the survivors reach a high chapter or reinforcements arrive before they can do so. Players must cooperate in order to proceed through the game. The chapter must be repeated or another chapter/mini-game must be played if all members of the group perish.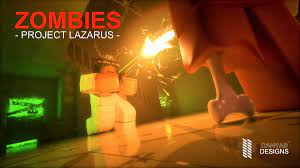 Project Lazarus is the follow-up to the smash game Call of Robloxia: Zombies. It's similar to Call of Duty in that you have to survive waves of zombies, each one tougher than the last. Each combat has a total of six players and a Mystery Box, similar to what you'd find in Call of Duty. If you like Call of Duty's Zombies mode, you'll enjoy this.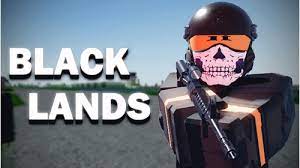 Welcome to the dangerous Blacklands. Surviving and protecting oneself from Bandits and Radiation might be challenging. Explore the island and grab the wealth as quickly as can to prevent getting murdered.
The most effective approach to living on this island is to form a team with your friends and collaborate. Battle Royale and Arcade are the two game modes available. This is why it is regarded as one of Roblox's Best Survival Games.
Booga Booga is a multiplayer internet game. This is an island-based survival game. To survive, the player must form a tribe, travel, combat, and raid other tribes for riches and to strengthen themselves. The player may go to many islands and collect riches along the way.
If zombie survival games are your thing, you'll love this game. In this open-world game, players may engage in a range of tasks, such as strengthening bases and keeping a watch out for hostile surviving victims.
Players may use a range of weapons to kill the fearful zombies in this Roblox adventure game. In their quest for survival, gamers will either play alone or in a group with other players.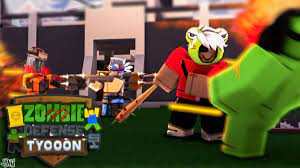 This game has a Call of Duty Zombies and Bloons Tower Defense feel to it. As in Call of Duty, you defend your base against swarms of zombies, and in Bloons Tower Defense, you may buy upgrades and self-defense systems. Every player's fantasy game is Zombie Defense Tycoon. If you want to compete for a high score, there is also a leader board.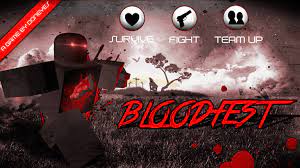 The basic objective of the game is to make it through 11 waves of terrible monsters (10 waves and a boss battle). When the game begins, each player is given a P-220 and two bombs. The difficulty increases as the waves go, with each level introducing new adversaries or increasing the number of animals until the final wave, which is a boss battle.
If all players on the server die or the timer run out on the last wave, the game is over. This is a game that everyone should try.
11. Poppy Playtime – Story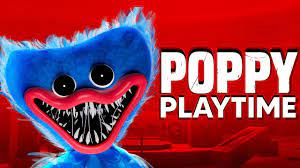 Poppy Playtime – Story is a Roblox version of the popular horror game Poppy Playtime, which you may play with your pals. The game is set in an abandoned toy factory overrun with eerie toys that have come to life.
You'll enjoy the spooky experience even if you haven't played the horror game from earlier this year (it was quite popular around Halloween).
12. Survival of the Living VI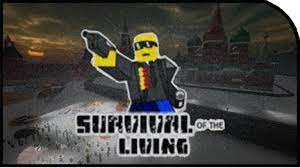 This game is the next installment in a long-running Roblox series. Unfortunately, the original modder passed away, thus this game was made by someone else. It takes place in Moscow, and you can get a flavour of the cheesy 1980s action by looking at the image above.
The game has a fantastic plot and is really engaging in every way. This is something you should certainly try.
While the game is beginning to have some challenges as a result of Roblox updates, it is still fun to play. Take on giants, each with their own set of abilities and flaws. You may play it with friends or random strangers online.
But in any case, you must work hard to defeat as many giants as possible. This game has a spooky atmosphere to it, and you should try it out.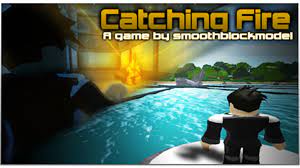 The Hunger Games — or, to be more precise, the Survival Games — have arrived. You enter an arena to battle it out with a swarm of other players, all with the goal of being the last one standing, as seen in the popular series. To be successful, you'll have to scrounge and hunt. It's simple, but it's also a lot of fun.
The game is quite well-made, and there are several things to appreciate in it. It's a fantastic experience that everyone should attempt.
15. SCP Containment Breach Survival
Protect, secure, and enclose. This game is based on a variety of made-up monsters and stories. There are a number of frightening monsters with fascinating backstories. As a consequence, this game is really intriguing and enjoyable to play.
You've been imprisoned in a facility with a variety of monsters, some of them have escaped their cells and intend to destroy you and your fellow players.
All you have to do now is fend off the attack of these deadly beasts. The backstories of monsters are interesting and fascinating. Resolve the issue with the containment breach.
That's it with our today's article Top 15 Games like Survive the Killer! in Roblox. Do try all the sections and tell us your favorite. Till then, stay safe and follow us for more upcoming coverage.
Follow us on Twitter & like our Facebook page for more post-updates.
---
Check out more Roblox Games –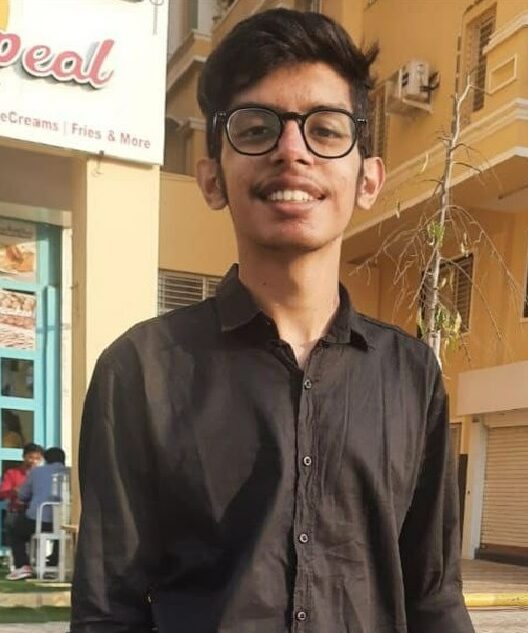 An experienced gaming content writer who emphasizes on offering the most recent information and how-to tutorials for the trending titles. Being a Hardcore gamer himself, he likes to try an array of games and likes to spend his time exploring them. He likes to unwind by listening to R&B music when he's not writing about gaming stuff.