Roblox's proprietary engine, Roblox Studio, allows users to design their own games, which can then be played by other Roblox users. To manage the game's environment, games are created using an object-oriented programming system that uses a dialect of the computer language Lua.
Users can generate downloadable content through one-time payments (known as "game passes") and microtransactions (known as "developer products" or "products") that can be purchased several times.
The bulk of games created with Roblox Studio are created by minors, with a total of 20 million games created each year.
Roblox is a fast expanding framework that allows users and artists to collaborate on projects in a fun and dynamic environment. Developers may create an endless number of worlds, each with its own set of features and settings.
On Roblox, you may play games from a broad variety of genres and subgenres. Roblox offers a wide range of games, such as tycoon games, survival games, and simulator games.
Roblox features a wide range of popular games due to its prominence as a gaming platform. The top popular Roblox games each have over 10 million monthly active players as of May 2020.
At least 20 games had been played over one billion times as of August 2020, while at least 5,000 had been played over one million times. Today, we are going to guide on How to play Car dealership tycoon on Roblox.
---
How to play Car Dealership Tycoon on Roblox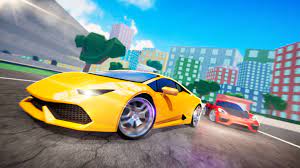 Car Dealership Tycoon is a Roblox game with millions of players worldwide. Fozzie's Productions created the game, in which you may design and personalize your own car dealership with cool automobiles and colors.
You start off with the Fion Multiply, but as you gain more money, you may upgrade to faster and better automobiles.
Make money so you can buy new automobiles or merchandise for your business. You may also get additional rewards by using codes. Collect, drive, race, and roleplay with friends throughout the map, or try to beat your own or other players' records. You can also buy one of three different houses.
You may drive about and see incredible sights like the City and the Tunnels. Make a lot of money by driving vehicles, racing, and having automobiles installed on your dealership's platforms.
How many cars are there in-game?
As of the most current version, there are over 120 automobiles in the game, divided into three classes:
Class 1. It has the cheapest and slowest automobiles, as well as the lowest earnings. It is the lowest class
Class 2: the intermediate category, features automobiles that are quite quick and reasonably priced. Earns a reasonable amount of money
Class 3 is the top grade, with the fastest but most costly automobiles. Who makes the most money?
First-time participants receive a free Fiat Multipla (Fion Multiply), a Class 1 beginning automobile.
When outfitted at their dealership, the player receives a base price of $50, plus $2,250 each mile (without any gamepasses). Money made through dealerships, driving, and racing may be used to purchase more advanced vehicles, such as the Toyota Prius.
Alternatively, the Lada 2105 (Laga 2105) costs $6,000 (the following two automobiles in Class 1) or more. The following automobile may be fitted at the dealership as well (a maximum of 9 cars can be equipped at any given time), and the procedure can then be repeated.
Cars may be acquired in any sequence, thus a player might travel directly from the beginning vehicle to a Class 3 car, skipping all of Class 1 and 2 cars in the process.
This is advantageous since players can advance through the game faster (expensive cars earn more money) and have a better experience overall because they can drive their dream automobiles sooner.
This is especially advantageous when there are just a few vehicles available for purchase, since the player may concentrate on purchasing the limited automobile, regardless of how excellent or horrible it is. Once they're gone, they're gone, and you won't be able to get them again.
How to spawn and drive cars?
First, make sure you have an automobile; if you don't know how to get a car, consult the posting instructions. To spawn your automobile, go to the left side of your screen and hit the "Car" symbol.
By hitting the button, a new popup will appear with a complete list of the automobiles you possess, ranked from slow to fast. After you've decided on the automobile you'd want to drive, choose it and then hit the "DRIVE" blue button. This button will cause your automobile to appear in front of you.
When the automobile appears, proceed to the left side of the car, where it says "E DRIVE," and push E to get in.
Special types of cars
Robux-purchased automobiles are quicker and provide substantially more money than standard in-game cash-purchased autos. Limited automobiles, on the other hand, are only accessible for a limited time before disappearing. And maybe purchased with in-game money or Robux.
They are quite pricey due to their restricted supply. There have been a few limited edition automobiles that have gone on sale several times, such as the Mercedes G63 6×6.
The group vehicle is a Class 1 Jeep Wrangler, which is given to the player for free when they join Foxzie's Productions Group. Event vehicles, such as the Ford GT40 and the Ferrari GTC4Lusso, are gained through events.
Not every automobile is suitable for its price and/or class. Except when it comes to farming money on the highway. A car with a greater top speed does not necessarily indicate it is the "better" automobile. (cars with higher top speed give more money).
That's it with our today's article How to play Car dealership tycoon on Roblox. Do try all the sections and tell us your favorite. Till then, stay safe and follow us for more upcoming coverage.
Follow us on Twitter & like our Facebook page for more post-updates.
---
Check out more Roblox Games –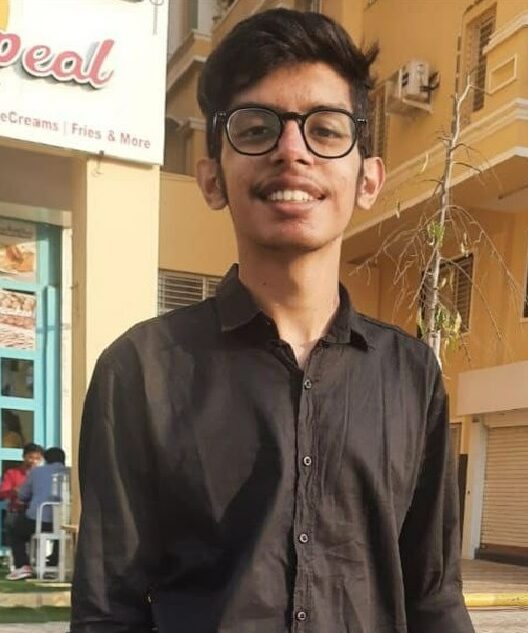 An experienced gaming content writer who emphasizes on offering the most recent information and how-to tutorials for the trending titles. Being a Hardcore gamer himself, he likes to try an array of games and likes to spend his time exploring them. He likes to unwind by listening to R&B music when he's not writing about gaming stuff.