Roblox is a tremendously successful multiplayer online gaming and game production system platform that allows users to build their own games as well as play a broad range of various sorts of games produced by other users without having to write sophisticated code.
Roblox games are written in the scripting language Lua, which is lightweight and simple to learn. This is why Roblox has over 100 million monthly active users from 200 different countries. Every month, this Lego-like sandbox game attracts about 70 million active players. Over 2 million people are content creators who have created over 11 million titles in Roblox.
Roblox is arguably the most popular free multi-player gaming site for young players, with a massive library of kid-friendly games. In reality, Roblox Games are popular among individuals of all ages since the platform allows for the creation, construction, and sharing of games.
It appears more approachable, and the platform's pure simplicity is what draws the people in. We go out there now and again to play games and pretend to be in a fantasy world. To fuel this pretend-to-play, we've compiled a list of the Top 37 best Roblox Simulator Games that are popular.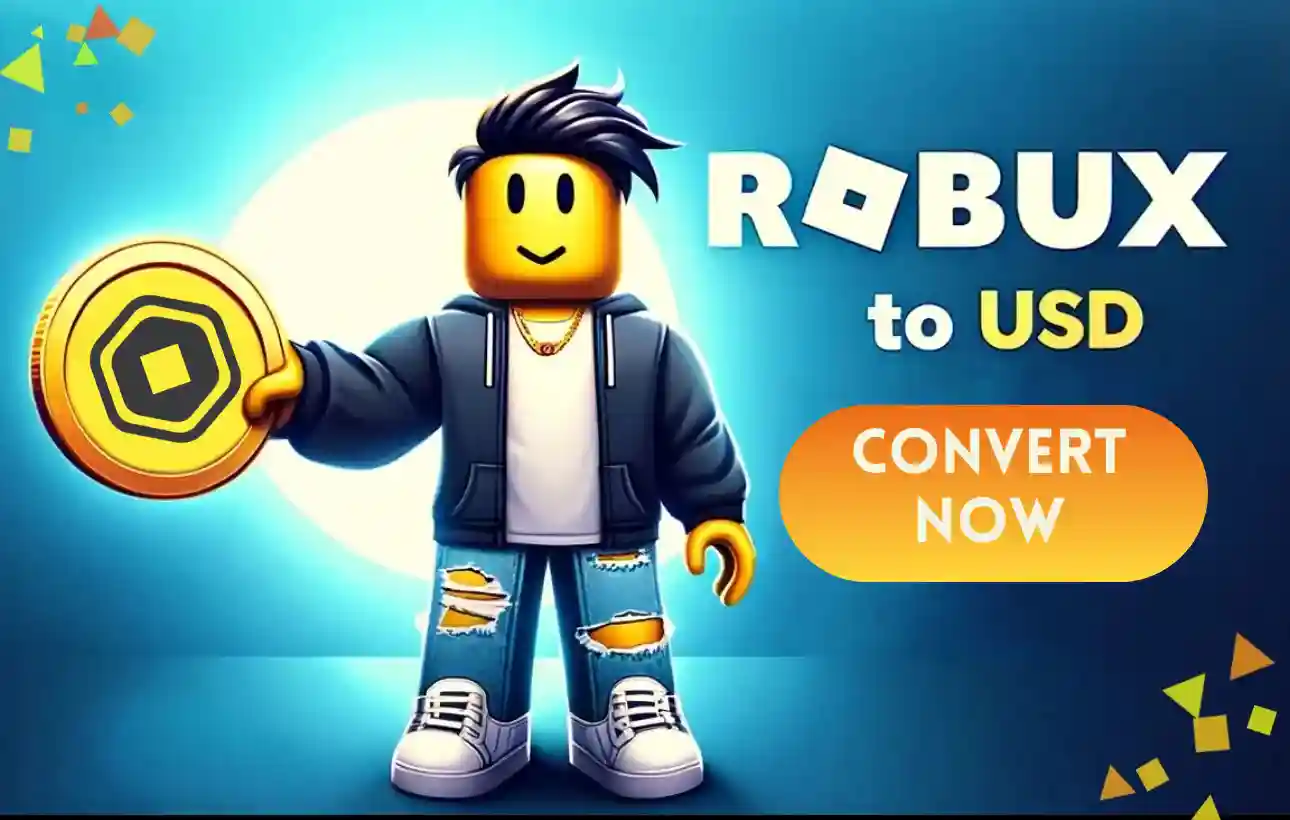 ---
Best Roblox Simulator Games
One of the most well-known games of its sort, Clicker Simulator is fairly straightforward: click to get prizes. Pets, which range from weak common creatures to strong legendary beings, make up the majority of these awards. The more clicks are available the better the pets are.
---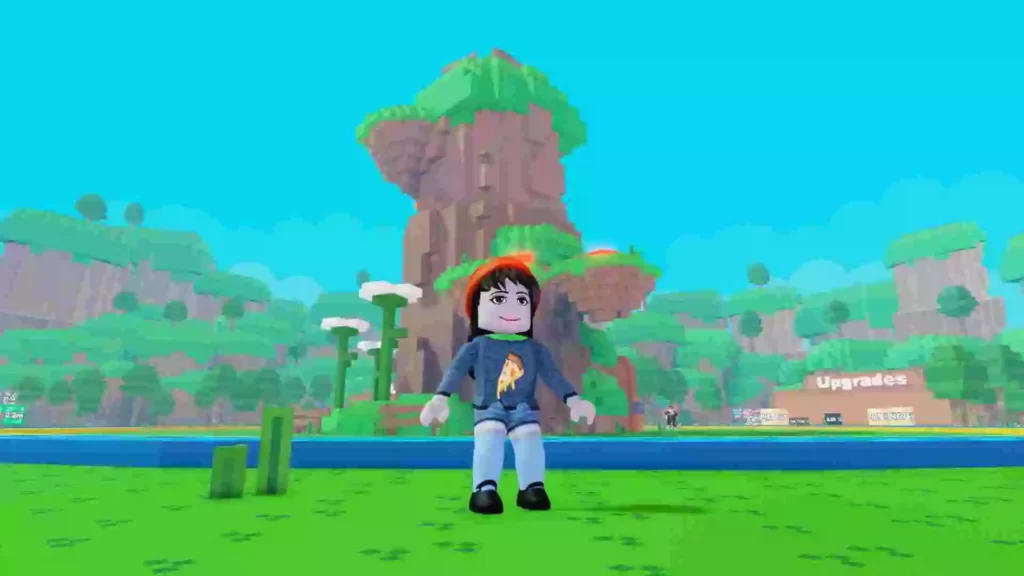 Similar to one of those well-liked tycoon games about combining slimes or zombies is Merge Simulator. This time, though, you are fusing several blocks together.
The more you combine the blocks, the more strong they get and the more money they drop, allowing you to keep expanding your foundation and getting new upgrades like pets or minions that will aid in cash collection.
---
One of our favorite new simulator games is Glider Simulator. An upgraded version introduced a completely new planet to the game's popularity. Coins and other valuables, such as diamonds, are collected as you fly about the map.
Once you've accumulated ample resources, you may increase the range of your flight by purchasing boosters and wings. Despite the game's simplicity, it's a lot of fun.
---
Strongman is a fascinating sport to watch, with a plethora of exciting competitions to participate in as you work to improve your strength and move up the rankings. A weighted enclosure surrounds the player.
Increasing your load while working with lighter weights might help you get the strength you need to push over the area's boundaries and move ahead. You won't regret picking up Strongman Simulator for a great time!
---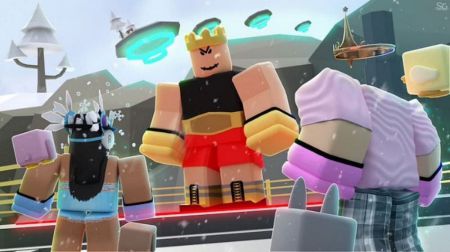 There are other gamers and their champs to contend with in this game, which allows you to pit your own character against theirs. The more you win, the better your champion will get, allowing you to rise up the ranks and become the strongest.
You can truly immerse yourself in Champion Simulator, which makes it a lot of fun.
---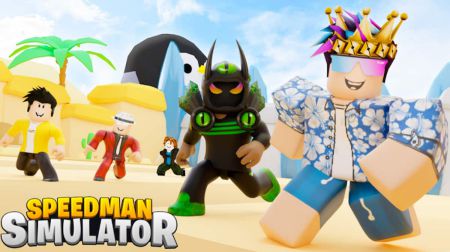 Both power and agility are at one's disposal. In Speedman Simulator, the objective is to be the fastest person in the world and compete against other players in order to get to the top of the rankings.
There are a variety of items that will help you become the best runner as you continue through the game. It's a much like Strongman Simulator, where you have to keep increasing your pace to improve.
---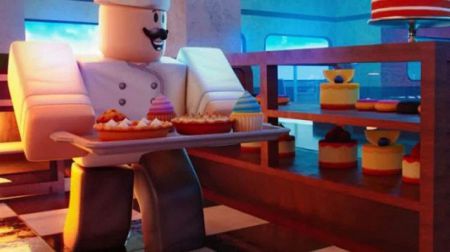 It's like playing a business simulation video game in Bakery Simulator, where you are a baker making your own treats. There's a lot to absorb here, since there are more than 50 distinct items you can build.
In addition to being able to manufacture a ton of food, you can also get dogs and run the bakery rather than simply making things. There are no limits on how long you can play this leadership game without getting exhausted.
---
Vehicle Simulator is perhaps the finest Roblox mobile game. This Roblox racing game provides a rather huge open-world arena for driving, racing, and testing out various automobiles. The game is nicely created by developers and is worth appreciating. The game gets frequent updates and challenges making it more interesting.
Winning races and earning incentives allows you to advance in the game. These coins can later be used to buy new automobiles. Winning races is determined by your driving abilities and the performance of your vehicle.
---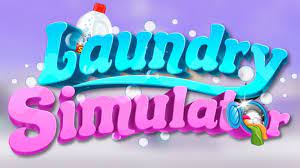 This game is presently in Beta, but that hasn't stopped it from becoming popular in the first half of 2022. In just over two months, YouTube videos with millions of views, constant players in the four or five thousand range, and over 500 million faves have amassed millions of views. Not too shabby.
The laundry Simulator is… a laundry simulator. Your time is dedicated to washing clothing and earning the in-game money. There are ways to automate your laundry, dogs that can assist you, and a plethora of cosmetics to acquire.
---
Yes, Roblox has a Ramen simulator. This game is a must-play for any noodle and making enthusiasts out there. All you have to do is eat Ramen straight up. You keep unlocking new tastes with varying heat levels. When your heat capacity is depleted, you can sell it for in-game money.
One unique feature of this game is that if you eat the spicier noodles, you can breathe out fire and do heat leaps. If you don't want to dine alone, there are lovely Ramen partners in the game. Don't you believe it's a healthier way to eat all the noodles you want? The game is delicious just as the name suggests. All the anime and noodle fans do try this one.
---
Have you ever considered capturing ghosts with a vacuum cleaner to be an immersive experience? BloxByte's implementation of this concept was excellent. Their fantasy RPG invites you to explore the immensity of forests, farms, cities, deserts, and junkyards, all of which are inhabited by endearing tiny ghosts.
You must clear out regions to level up and add a new specimen to your collection. Some of them are too formidable to face alone, so gather your buddies and enjoy cooperative hunting. The game provides you some of the best goosebumps moments. Welcome to a scary ride with this one.
---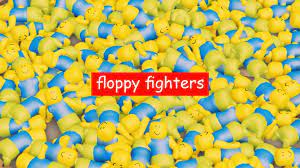 Floppy Fighters is the finest Roblox game after that. If you like wrestling games like WWE 2K, Floopy Fighters could appeal to you. This simulator game can help you refresh your childhood memories. The game is very well-developed and the creators have done quite an amazing job.
Floppy Fighters will drop you into an arena full of gamers battling it out. This Roblox game is suitable for children of all ages because it contains no violence. Hope into the world of these cute little fighters and get yourself immense joy.
---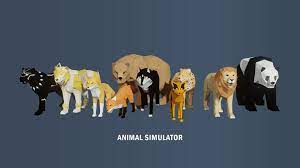 Another famous Roblox game with over 300 million views is Animal Simulator. It's a basic game: you select from a variety of animals and spend your time in-game battling enemies and grinding to level up.
To explore the world of Animal Simulator, choose among creatures such as Cheetahs, Cats, Dogs, and Polar Bears (among many more). You can even ride other animals, but you must first ask respectfully.
---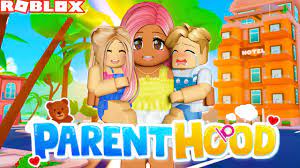 Raising a kid is one of life's most exhilarating experiences, which is where Parenthood on Roblox comes into play. This is a fun game that teaches players the ins and outs of child-rearing and how to tailor the experience down to the smallest detail.
It is a fun method to pick everything related to the child's growth and get them to grow up the way you want them to. The game contains very off-topic but it is worth your time. The game has some exciting tasks and you will learn along with the gameplay. This can be the game you may not expect to come on your feed.
---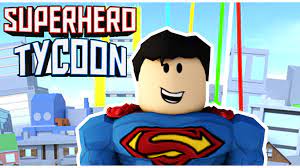 Super Hero Tycoon was created in 2016 by a Roblox member named Hiddo to allow gamers to become superheroes. In the game, players may don a cape and build their own base, which they can expand to unfathomable heights. Over time, the game has been improved, removing frequent problems and enhancing the usefulness of super-powered weapons.
The game is fascinating when comes to top features and items. There is a lot of customizable attachments and items. You can also unlock some cool stuff along with the paid ones. The developers have done an outstanding job in this one. There are a lot of active players with whom you can socialize.
---
22. Scuba Diving at Quill lake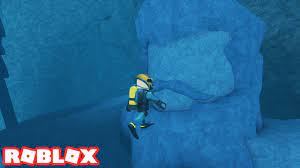 This peaceful Roblox game will take you deep into Quill Lake. This lake is full of hidden mysteries, and in order to continue in the game, you must accomplish several tasks.
The lake also contains cash and other valuable objects that may be used to improve your avatar. The scuba diving simulator is quite an amazing concept and it will give you a vacation vibe. You can enjoy nature's beauty through this beautifully created simulator game.
---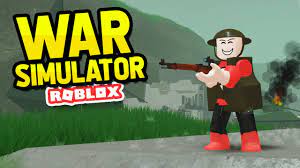 War Simulator transports you across time. You begin in an early period with rudimentary weaponry and progress until you reach the "Future." You may utilize different grades of weapons from each period to destroy waves of AI troops.
This enormously popular game has almost 100 million views and over 500 thousand favorites. War Simulator also receives frequent updates, the most recent of which included a new Ancient Era and Western Era with new weaponry to test out.
---
20. Super Power Training Simulator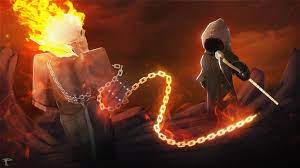 Super Power Training Simulator enables you to practice all talents, including the renowned soul reap, which you may use to improve your Superhero or Supervillain status. Complete the Quests of Sathopian, the Special Quests of the Grim Reaper, then purchase the game pass from the Ghost Rider for 2,000R$ to unlock the abilities.
As you accomplish these tasks, you will get access to talents that will increase your power and fill out the list of powers accessible in the Menu, under the Skills tab. The more talents you acquire, the more options you have for attacking, defending, and transporting oneself.
---
19. Totally Roblox Battle Simulator
Totally Roblox Battle Simulator is a battle simulator with ragdoll physics. The game has two major modes: Campaign and Sandbox. In the former, players are given a certain amount of in-game money with which to construct an army in order to destroy an opponent's force. There is no monetary restriction in the latter, and players can construct both armies. The two opposing armies might be positioned on different sides of the map, or on the same side.
The fight begins as soon as the player presses "Start," and the two armies rush forward to assault each other. When either army is vanquished, the combat freezes, and the player is notified of the winner. Typically, armies win by defeating all enemy units.
---
18. Pillow Fight Simulator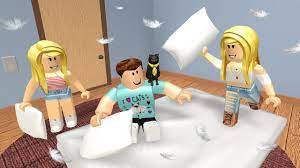 It features you and many other players from across the world fighting to win the round. The game offers a variety of game types that will keep you entertained for hours. While the game is totally free to play, there are optional ROBUX purchases to purchase various types of pillows to use throughout rounds.
You may also buy in-game money known as Stars. Stars may be spent to purchase several styles of headgear that are always worn by your character. Pillows are the weapons used by players in the game. You may use ROBUX to purchase new Pillows with amazing designs, sounds, and particles! Pillows are only decorative.
---
17. Dynamic Flight Simulator 2
Dynamic Flight Simulator by simcitiweegee was an incredibly popular Flight Simulator on ROBLOX, with over 11 million views, 27k likes, and 150k favorites. The game includes over 30 flyable planes, 6 airports, and more unlocked things.
Dynamic Flight Simulator! It's the next generation of flying on Roblox, with scale-sized planes, a much larger terrain, and mesh planes! Fly about on your jet and enjoy the beautiful scenery! The game is a follow-up to its successful predecessor.
---
The finest Roblox game of all time is Theme Park Tycoon 2. This imaginative Roblox game gives you a plot of land on which to build your own theme park. A well-designed theme park will draw more visitors. The income produced by these tourists can then be utilized to develop the theme park.
Theme Park Tycoon 2 is a game packed with difficulties and there is a lot to discover. Theme Park Tycoon 2 was created by Den S. It was founded in 2012 and has received over 125 million visits. It necessitates that players construct amusement parks.
---
15. Destruction Simulator
Take a few rocket launchers and a few explosives and go out there and destroy everything. That is all there is to it. There are no regulations and no one to stop you. Purchase some amazing weapons and annihilate everything in your route. You will level up after destroying everything in an area, and then another region will unlock, and you will go bam and boom all over again.
The game follows different gameplay and keeps the players engaged throughout. The game is quite fun to play and different objectives make it more immersive. From our side, this one is a must-try.
---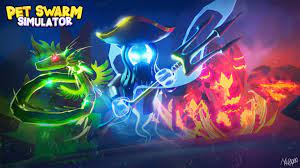 Pet Swarm Simulator, another new feature for 2022, is a Pokemon-inspired game. There are hundreds of different animals that hatch from eggs, which you get by fighting various opponents scattered around the globe.
What is the purpose of the game? To gather and hatch as many eggs as possible. When you acquire a large number of various pets, you may mix them to obtain rarer animals. Since its first release in January, the game has had over 20 million visitors.
---
Mega Noob Simulator is a bizarre Roblox game in which you must murder "Bacons," who are simply humans, in order to get in-game metrics. As you go from "noob" to "master," these stats add together to make your character huge. If you enjoy Roblox fighting, you'll enjoy this game.
You'll have to spend money on improvements along the road. Use the coins to buy improvements to your strength, pets that follow you around, and new weapons. When you defeat one of the bosses, you go to the next zone, where the opponents are more difficult. Hence, it is mentioned among the Top 30 Best Roblox Simulator Games.
---
12. Billionaire Simulator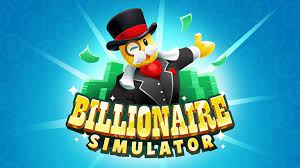 Who wouldn't want to be a billionaire? So, let this game make your fantasies come true. You begin with no money selling hot dogs and work your way up to a billion dollars by acquiring more businesses. You might also hire managers to run your newly acquired company.
I wish things were as straightforward in real life as they appear in the game. The game also includes a variety of cosmetics and pets. People, go make some money!
---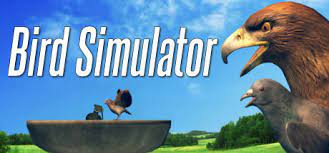 Bird Simulator is a Roblox simulator game created by the Avian Skies group. It's a game in which the user may pick their bird, fly about, eat, drink, and do other things. There are around 24 birds in the game.
The game lets you experience the life of the bird. There is a lot of survival you have to do inside the game. Also you have to feed yourself and along with that have to maintain your life. The game provides a seamless experience and should be tried at least once.
---
10. Anime Fighting Simulator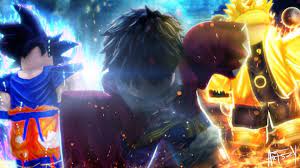 What happens when some of the most popular anime programs' protagonists are transformed into Roblox characters and placed in an arena? We're not sure, but Anime Fighting Simulator has an idea.
In this game, you'll be able to spend time in a dojo training your stats in a variety of ways before heading to the field and competing in intense PvP battles. To overcome your adversaries, you may unlock a number of characters and unique skills, as well as acquire special packs containing weapons and other goods. To win in Anime Fighting Simulator, you must do everything it takes.
---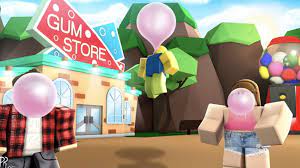 Bubble Gum Simulator may have started with anything remotely related to bubble gum, but the game is now entirely about PETS. Pets, pets, and more pets. There are rare pets, ordinary pets, and pets that may be traded for a lot of in-game cash.
With regular updates that keep introducing new pets, there's no shortage of goods and cosmetics to acquire. Bubble Gum Simulator is without a doubt one of the top games on Roblox, with one billion visitors, three million likes, and fresh material released on a monthly basis since 2019.
---
8. Pilot Training Flight Simulator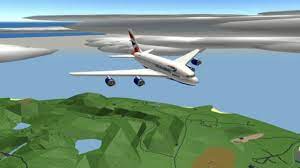 Pilot Training Flight Simulator was released in 2010 and is one of the oldest Simulator games on this list. Over the last ten years, a slew of new planes has been added to the game, bringing the total to 75.
You can fly some of the most renowned aircraft, including large commercial jets and two-seater propellers. Fly about, land, and try out some great maneuvers in the skies. This is why it is listed among the Top 30 Best Roblox Simulator Games.
---
A mining simulator is a game that simply encourages you to dig deeper. The game is addicting, and once players start digging, they can't stop. You must continue to dig deeper in quest of treasures, and the lower you go, the higher your level. You may improve your mining equipment to have some major muscle on it and mine like a pro.
By the way, in this Roblox simulator game, you may mine with nukes! The game is solely for Minecraft fans and players. The game will provide you the exact feels and is very fun to play. To play Minecraft inside Roblox with some modifications is a dream come true for everyone.
---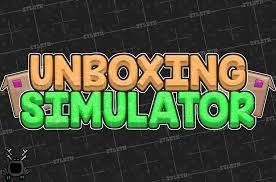 People adore unpacking new items. The Unboxing Simulator game covers all of the main holidays, with Easter being the most popular right now. It's a simple game in which you crush boxes to discover what's inside. It's unlikely that these will be the most costly catalog goods in the game, but you never know.
Unboxing Simulator, like many excellent Roblox games, includes a plethora of collecting objects. There is uncommon headgear and even more unusual critters that can aid you in your box-smashing journey. Unboxing Simulator, which was released in 2019, has received over 200 million visitors.
---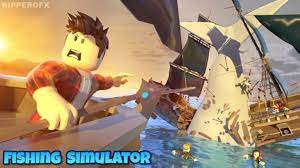 Want to go on a quiet vacation where you may drive by a lake and catch some fresh fish for dinner? Well, it's 2022, and because you won't be able to do that for a long, we've created this fishing simulator game for you on Roblox. The game allows you to travel to islands and other fascinating locations to fish and relax calmly.
You may gather any type of fish, from sharks to tiny fish, and create your own aquarium to display your collection. In these times, this is a much-needed game.
---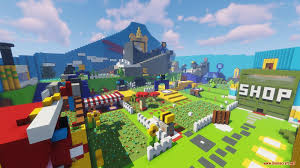 Bee Swarm Simulator, one of the most popular Simulator games on Roblox, has been operating since 2018 and has had over one billion visitors. Growing your swarm of bees, gathering pollen, and earning improvements to become a bee swarm master are all part of the game.
You begin with a single bee and may exit as a honey millionaire with over thirty distinct bees if you put in enough time. Items such as bee boosters and special beans that sprout unusual plants may be purchased using in-game cash.
---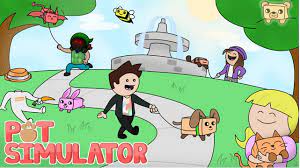 This game has to be included on our list. You are allowed to keep any type of animal in here. This game is a haven for animal lovers in general since it includes a wide variety of animal types and species to pet. You become the ultimate pet owner, digitally purchasing and hatching various pet eggs. In the game, these pets gather coins for you.
The game is a lot of fun, and it's one of the most popular and well-liked simulator games on Roblox. Creators have done appreciable work and this game is a masterpiece. That is why it is one of the Top 30 Best Simulator Games on Roblox.
---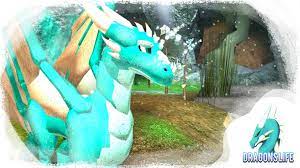 This game is a paradise for roleplayers. The main goal of this game is to explore the planet, experience new things, and eventually establish your own clan while controlling a dragon of any age—from a little egg to the largest adult dragons.
We weren't joking when we claimed this game is a roleplayer's heaven. If you've ever wanted to be a powerful dragon, this Roblox game is for you since it has a plethora of customization choices for creating your own unique flying lizard, as well as endless animations to bring your dragon to life on your screen.
---
1. Tower Defense Simulator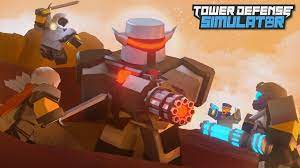 Tower Defense Simulator is one of Roblox's most popular Simulator games, with almost one billion visitors. The game has undergone several upgrades over the last few years, including the recent Frost Invasion update.
It functions similarly to how you'd expect any tower defense game to function. Construct fortifications to repel zombie hordes. Beat the different rounds to win additional prizes that you can use to build new towers. Increase the difficulty if you believe you have what it takes.
With this, we conclude our list of Top 37 Best Simulator Roblox Games. Do try all the games and comment on your favorite. Till next time, stay safe and follow us for more gaming coverage.
Follow us on Twitter & like our Facebook page for more post-updates.
---
Check out more Roblox Games –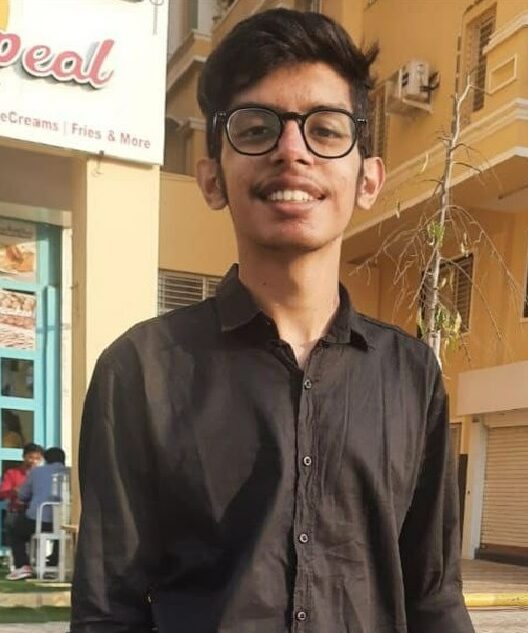 An experienced gaming content writer who emphasizes on offering the most recent information and how-to tutorials for the trending titles. Being a Hardcore gamer himself, he likes to try an array of games and likes to spend his time exploring them. He likes to unwind by listening to R&B music when he's not writing about gaming stuff.