World of Warcraft is made by Blizzard Entertainment in 2004. Blizzard had done all possible to keep the game alive and well, adding more and more content as time went on. It's one of everyone's favorite games, and many gamers usually play it whenever they have free time. This game is compatible with both Windows and Mac OS X.
World of Warcraft, or WoW for short, is a leader among massively multiplayer online simulating games. One of the challenges that Wow players have is with the UI or Hud when taking a screen capture or recording the interaction. While taking a screen capture, the UI or hud might be hidden.
Conceal UI WoW conflict occurs when several key bindings exist for distinct programs, and many people have contacted us in order to learn how to hide UI in World of Warcraft. As a result, we've created a list of techniques that will assist you in totally resolving the Hide UI WoW issue.
Some players prefer to snap pictures in World of Warcraft with the UI/HUD concealed, however, with the Nvidia Geforce/Twitch overlay, this has become extremely difficult. Here is our guide on How to hide UI World of Warcraft. So, let's get started.
How to hide UI in World of Warcraft
Short Answer: To hide UI in WoW, you can use ALT + Z. But, if that triggers Nvidia GForce overlay, you have to change the keybindings first.
You've probably come to this page because Alt+Z in World of Warcraft does not hide the UI. The good news is that you can still hide UI by hitting Alt+Z, which will quickly hide the UI and allow you to snap a screenshot without it.
The default shortcut in Nvidia's Geforce experience, Alt+Z, is the main reason why players are having trouble hiding the UI in WOW. If you have an Nvidia graphics card, pressing Alt+Z brings up the Geforce experience overlay, which does not cover the UI in WoW. There are two straightforward solutions to this problem.
ALT+Z or CTRL+Z is the default key for concealing the UI or hud in Windows. This may or may not work for you. It's usually caused by a jerk overlay or Nvidia GForce overlay.
To fix this, either alter the key binding in your Twitch or Gforce program or quit the game and go to WOW's settings and change the key binding to something else. For example, you may change it to ALT+S.
The primary goal of concealing the UI is to capture a screenshot. Wow has a built-in feature that allows you to snap a screenshot. By hitting the PrtSc key on your keyboard, you may take a screen capture.
This screenshot may be found in the game catalog's screen capture envelope. Alternatively, you may use the snipping tool to grab a screenshot. You may assign a hotkey to screen capture.
How to change your UI key binding in WOW
If you don't want to modify your Geforce experience's shortcut key, you may change the key binding for hiding/showing the UI in World of Warcraft by following the guide below.
You must create your Hotkeys for Windows in order to take a snapshot of the hidden UI, but you can only utilize it manually. It's simple to use the Hotkey, and it's also simple to create. If you want additional information regarding the screenshot concept, you may choose some high-level instruction.
Navigate to "Key Bindings" by pressing escape. From the side menu, select "Miscellaneous." Look for the "Toggle User Interface" command. Change it to something more appealing to you. You'll be able to conceal the UI whenever you want now that you've changed the Nvidia overlay shortcut to anything other than Alt+Z or altered your UI key binding in World of Warcraft.
You could want to add additional pieces to the UI to make your job simpler, just as much as you desire to conceal UI in wow. Let's look at how to create a sidebar for your wonderful page. Rather than having less significant spells and activities mapped to the central bar, place them on a sidebar that is more hidden.
Our hearth ability, favorite horses, and other spells are all kept on the sidebar. Navigate to "Interface" by pressing escape. To add extra ActionBars to your UI, go to the side menu and select "ActionBars." Tick in the required options.
Change it to the key binding of your choice once you've discovered it, but make sure it's different from the other controls in the game.
Both Mac and Windows users can easily follow the following procedure. MAC users may also conceal the user interface by using the "Command + Z" or "Command + Alt + Z" keys. You can also use the "Command + Shift + 3" keys to snap screenshots, and the "Command + Shift + 4" keys to use the built-in Mac print screen option.
How To Hide UI in Wow on Mac
Hiding Wow, the UI in Mac differs from that in Windows since the two operating systems have distinct controllers. You must press Command + Z or Command+ Alt + Z to hide the UI. After concealing the Ui, hit Command + Shift + 3 to snap a screenshot.
By hitting Command + Shift + 4 on a Mac, you may also use the built-in screenshot capability. The cursor will then transform to a + symbol, and you may drag to capture the screen as needed.
All the above information is related to the UI hiding procedure in WoW Classic. It will allow the players to knowledge about all the exact steps that how they can hide their UI on Windows and Mac devices. Always be careful while learning anything from any online guide so that you can have a safe and proper understanding.
That's all for today's article on How to hide UI World of Warcraft. Do check out all the sections and know you should know which methods work for you best. Till then, stay safe and follow us for more upcoming gaming coverage.
Follow us on Twitter & like our Facebook page for more post-updates
---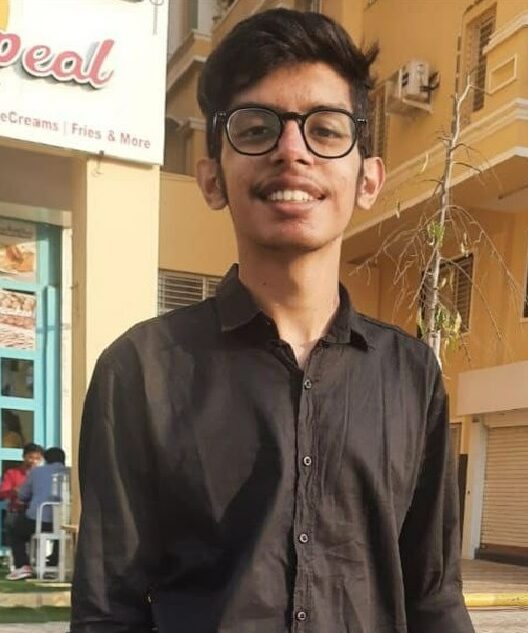 An experienced gaming content writer who emphasizes on offering the most recent information and how-to tutorials for the trending titles. Being a Hardcore gamer himself, he likes to try an array of games and likes to spend his time exploring them. He likes to unwind by listening to R&B music when he's not writing about gaming stuff.