Last updated on August 6th, 2021 at 01:59 pm
Roblox is a contemporary sandbox game that plays more like a video game. It's a compilation of Roblox-based games in a nutshell. Roblox isn't the game; it's just the framework that makes it possible for other games to function properly.
Users create a character and then choose a game in which to play that character. Roblox Studios gives creators a lot of flexibility and choices, which opens up a lot of possibilities. Coder's love coming up with fresh ideas, and it seems that gamers do as well.
Programmers develop a broad variety of genres and new titles every day, but only a handful of them become well-known owing to their distinctive idea. Both gamers and creators are extremely tight in the Roblox community. Gamers are passionate supporters of new games, which benefits both the creators and the designers.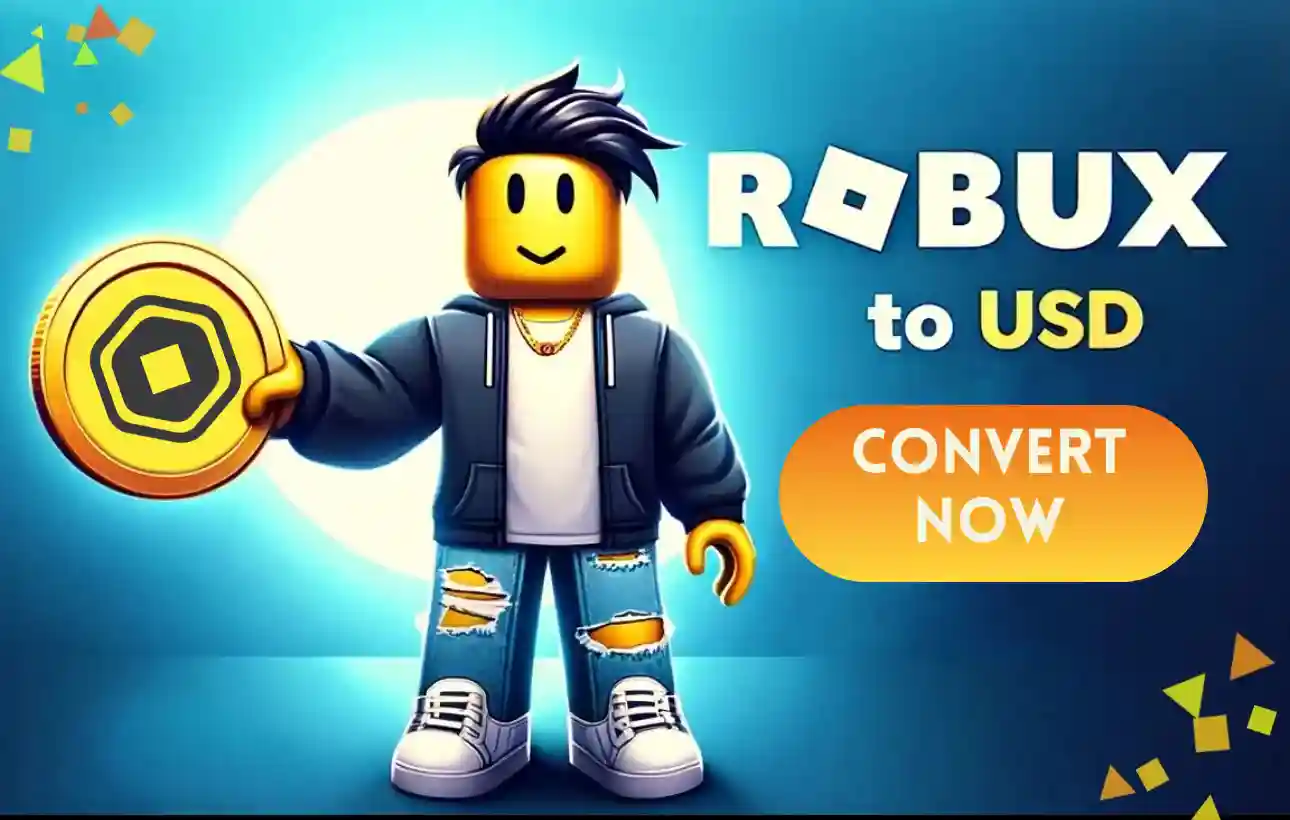 There are a vast variety of games in Roblox that fall into different categories. Players can play different games such as simulator games, tycoon games, or even car games on Roblox.
In this article, we will be drawing up a comparison between Minecraft and Roblox. So, stick to the end to find out more.
---
Is Minecraft Better than Roblox?
Since Roblox has grown in prominence in current times even though it was seldom discussed previously, there is a misunderstanding that it came out after Minecraft or that it is a Minecraft copycat. Roblox has already been operating since 2006, which makes it three years older than Minecraft, which was released in 2009.
Both Roblox and Minecraft are fantastic games in their very own way. Players who presently possess a favorite should please continue enjoying their favorite game.
This site is just intended to give advice to players who can't decide amongst Minecraft and Roblox.
Minecraft is a sandbox game, which means there is no pre-determined narrative to follow, and everything is accessible right away. Your kid is not required to do anything for the game to progress.
Alternatively, kids may start building and exploring right away, utilizing everything in the game. Anything that is a purchasable enhancement or needs a particular game event is an exemption to this rule. Improvements, on the other hand, maybe used right away without having to go through another portion of the narrative.
Roblox has an advantage over Minecraft in terms of gameplay merely because of the sheer number of choices available. Roblox is more of a game engine or gaming toolkit than a single standalone game, as earlier mentioned.
Players may choose from an almost limitless number of games, including whodunits and first-person shooters. Users may even attempt to get out of jail, nurture and gather pets, or re-enact each day in the life of a pizza delivery driver.
Roblox users may even design and construct their original titles, that they can participate in with their buddies or complete strangers.
By developing new and popular Roblox games, some of the greatest game creators have the ability to earn thousands of dollars each month.
Minecraft, on the other hand, is not far behind since the game has a thriving and highly skilled modification community.
As an additional benefit, many of the most popular Minecraft modifications are freely available, at least on Java Edition.
Your kid may also completely study engineering principles via construction and world-building in Minecraft.
When done on a large enough scale, there are almost no limitations to what people may create in Minecraft. That implies your kid may hone his or her conceptual understanding while creating new worlds.
Many gamers, for instance, like constructing extravagant homes for themselves. Building a home may be enjoyable, but players must exercise caution or the building will become useless.
The breadth of the inventions is astounding, particularly when you realize that almost every item in the game is a block in some form or another.
One of the most appealing features of Minecraft from the standpoint of a parent is that it is mostly a solitary game. It is possible to speak with other players, although it is not required.
As a result, parents do not need to be concerned about who their children connect with online. Like any other single-player game, parents may let their children create in peace.
So, in its own way, Minecraft is full of features that are not included in Roblox. If you are looking for those features specifically, then Minecraft can be considered to be better than Roblox. However, it is just a matter of perspective.
---
ALSO READ:
---
Top 14 best Roblox Minecraft games
14. Build To Survive Simulator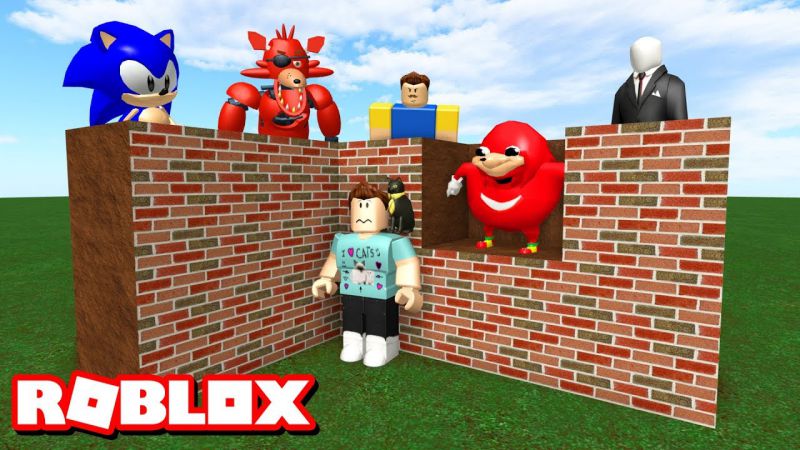 This blocky survival game combines Minecraft's construction principles and applies them to waves of nasty people attacking your stronghold. There are blocks, but you can construct them in third person, which makes constructing the final foundation a lot simpler.
With over 160 million visitors, Build to Survive Simulator is a highly popular game.
What is the mechanism behind it? You have a limited number of resources with which to construct your base. You'll gain additional resources for your next base if you survive a wave of approaching attackers.
Natural catastrophes may sometimes occur, so be cautious! Many distinct games with the title "Build to Survive" may be found on the Roblox shop.
---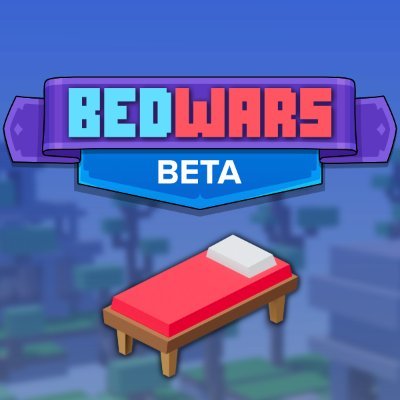 BedWars is an online strategy game in which you must protect your bed from many other users. It was launched into beta on May 28th and has quickly garnered a large following among Roblox users. It's a replica of Hypixel's well-known BedWars game.
Easy.gg is a Roblox development company that developed the game. Islands, a highly popular Roblox game, was also developed by the same company.
The creators borrowed code from their other very popular game, Islands, making it simpler to update both games.
---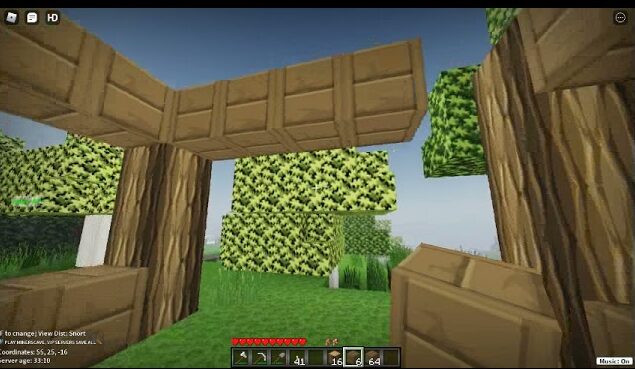 Minerscave resembles Minecraft in appearance. The graphics are a little altered, and the gameplay isn't nearly as challenging, but it's a decent recreation of the original Minecraft. It's also one of Roblox's most popular Minecraft-style games.
In this free-to-play experience, you may chop down trees, construct homes, dig for resources, and meet new people. As you play, make up your own tales. You will, however, need to pay for exclusive access to the game if you wish to preserve any of your progress or your home.
---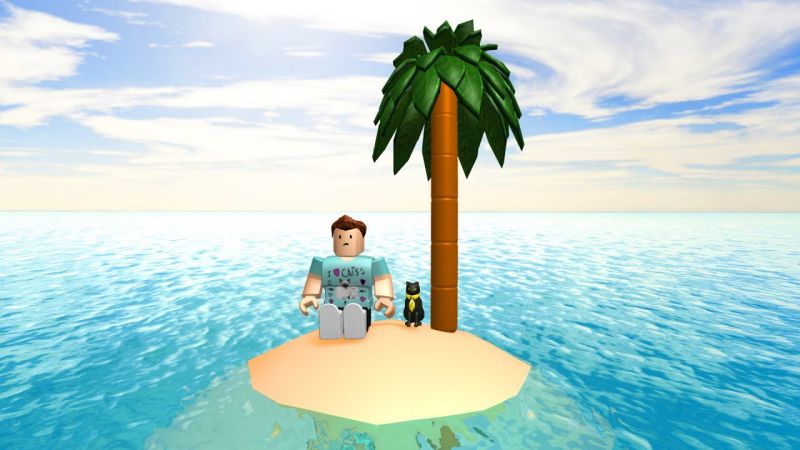 Survival Island is a game that combines Minecraft with Ark. You've been abandoned on a lonely island and must fight for yourself against the night's perils. Natural catastrophes should be avoided at all costs; they have the potential to ruin all you've worked for.
---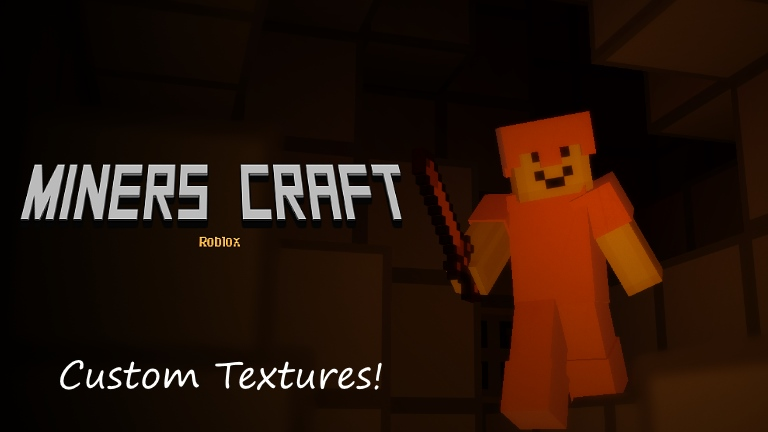 You'll discover yourselves in a tiny world with materials spanning from trees to flowers, grass, soil, and cobble, as well as all of the traditional ore deposits (except diamond is replaced with amethyst!) similar to Minecraft.
The game's objective is in your hands. Some gamers like amassing Amethyst and fighting their way to a win, while others choose to settle down and construct a modest hamlet. If you're just getting started, join your free private server to get some practice before jumping into a multiplayer server.
Chilli925 created Miner's Craft, a fascinating Roblox game. Whenever it comes to Minecraft-like games, Miner's Craft is among the most distinctive games available, with its own spin.
Although the title may resemble Minecraft in several ways, it also has a number of unique features that truly stand out by itself. In comparison to Minecraft, the game's components are totally different.
This indicates that the majority of the game's assets were produced by the programmer. What matters is that the game keeps track of all the construction, mining, and crafting.
Another thing to keep in mind about this title is that it is continuously being upgraded with fresh material. The game's aim is to be its own unique game that offers players a taste of Minecraft.
---
Is mining your favorite Minecraft feature? Then Mining Simulator is the game for you. The goal of this incredibly influential game is to dig holes in search of the strangest things. To become the wealthiest miner on the server, team up with your buddies or go on a solo mining expedition.
Mining Simulator captures the finest elements of mining in Minecraft and applies them to Roblox, even though it lacks crafting and construction. You may go to new and interesting locations, acquire rare headwear, and have pets. It's worth considering over a billion visits can't be incorrect!
---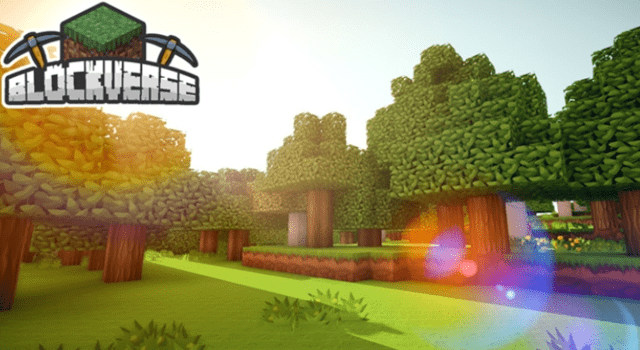 Blockverse is one of Blockjang Studios' most visually appealing Roblox games. It is mostly an open-world survivalist videogame that resembles Minecraft in appearance. It is probably not overkilling to claim that the game looks much better than Minecraft.
Players will emerge in a planet with limitless topography, much as in Minecraft. The world will provide you with many chances to express yourself creatively.
You will be able to construct and craft anything you want in a sandbox environment.
Before you can do so, you'll need to collect the necessary materials. One aspect worth noting about this game is that it has many servers, each with a unique map. You may also fight your buddies as well as other opponents encountered throughout the game.
---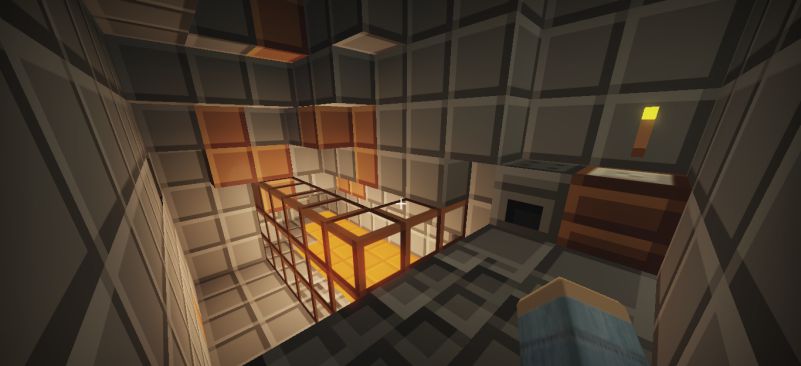 PixelBlox is a survival game in which you may explore, construct, battle, and gather in order to survive. This wiki may be used to look up weapon stats, crafting recipes, and present staff members, among other things.
---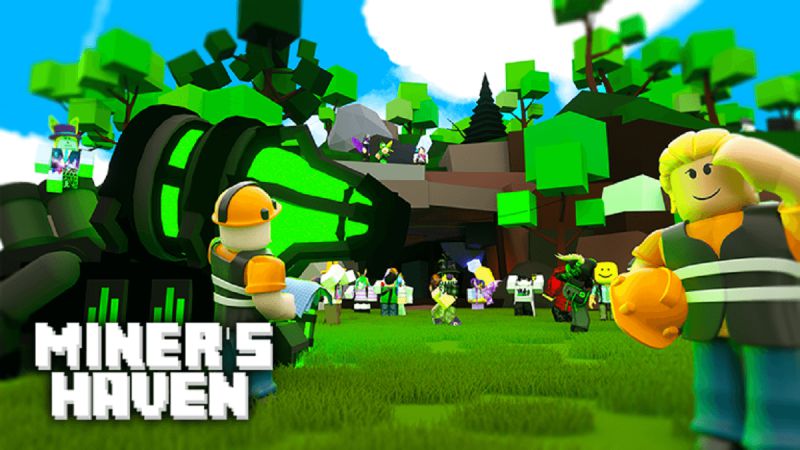 Miner's Haven, a huge sandbox tycoon game with potentially hundreds of things to acquire, is another popular mining game to add to the list.
You begin as a simple miner with a pickaxe and a dream, and by the conclusion of the game, you'll have hundreds of creatures and a fantastic base called Miner's Haven.
Miner's Haven has a lot of mining and building, that's why it's on our list of the greatest Minecraft games on Roblox. A few hundred players are constantly online, and the game is updated on a regular basis, even in 2021.
---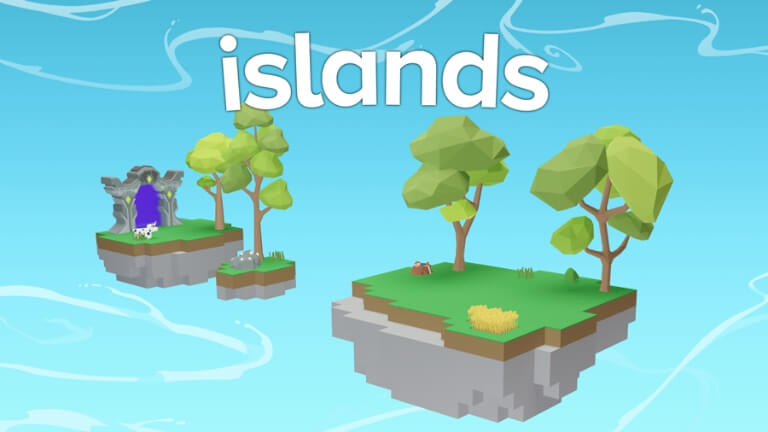 Islands is a massively successful Roblox game that takes rather a lot of inspiration from Minecraft. Users may design, construct, and live on your ideal island house. In only one year after its debut, the game has had over one billion views and over two million favorites.
It's one of Roblox's finest Minecraft-like games. What do you do when you're on an island? To earn even more in-game money, you may grow farm animals, acquire rare goods from opponents and bosses, and sell things on the market.
Islands are certainly the game for you if you've ever played Minecraft Sky Blocks. It's a fantastic place to show off your fancy-free haircuts with so many gamers online.
---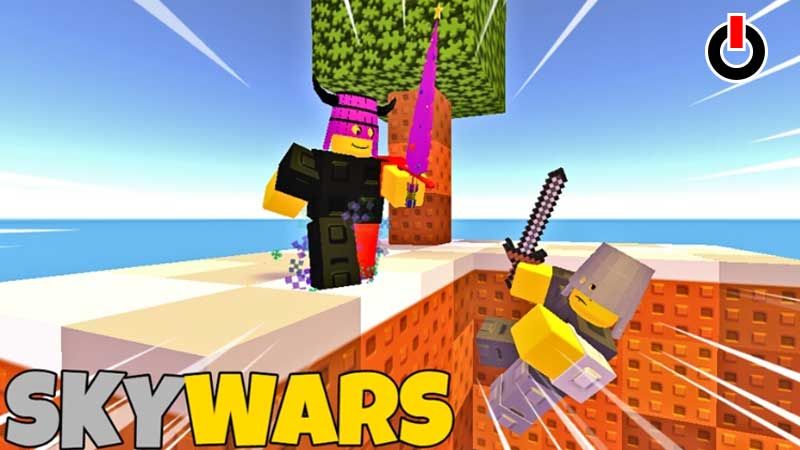 Do you like playing Minecraft minigames? Skywars is going to be a lot of fun for you. This game was launched in 2017 and has had over one billion visitors in the past four years.
It was updated recently as part of a winter event, so there was even some new content to check out. Skywars is a game like Bed Wars.
You must first construct a base, then gather some strong equipment before attacking your foes. Considering it's a free Roblox game, this game becomes very competitive. Keep an eye out for competent opponents who will quickly demolish your base.
---
Craftblox is the last game on our list of Roblox games that are similar to Minecraft. It's also a never-ending survival game with a great sandbox experience. The game also includes all of the essential components from the original Minecraft game.
This game enables users to freely explore Minecraft's gorgeous environment while doing anything they desire.
Different types of equipment and buildings may be mined, farmed, built, created, and crafted by players. Naturally, various resources will be needed based on the object you are going to create.
---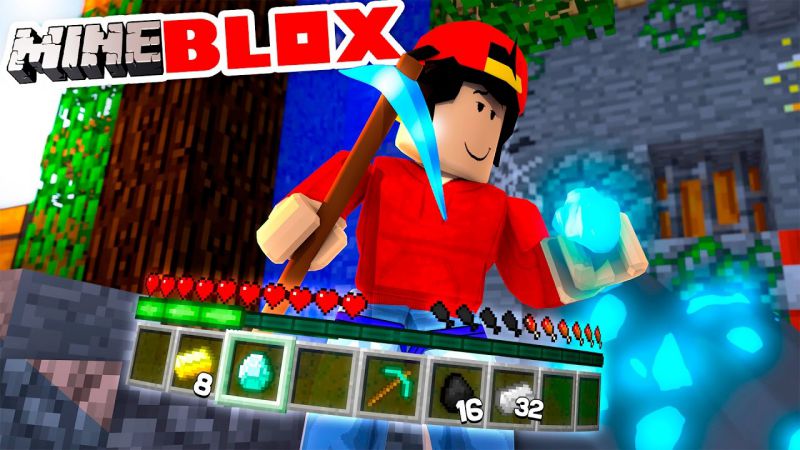 Mineblox was developed by Mineblox Dev and is a great Roblox game. This game is more than simply a Minecraft rip-off. There are a lot of unique and wonderful aspects to this game that you won't be able to discover until you play it for yourself.
Even though the game differs from Minecraft in certain ways, you will still be able to play a sandbox survival game comparable to Minecraft. Custom textures and other creative choices are also available to the user in the game.
Whether you want to mine diamonds, construct the greatest server base, or just explore the many areas available in this game, you can accomplish it simply by playing it. This game, like the last one on the list, has many servers.
---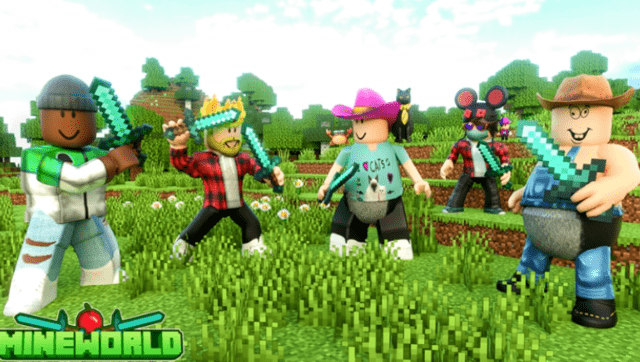 Fizzy Studio's Mineworld is another Roblox game. The game is strongly influenced by Roblox, and it manages to provide an experience that is very comparable to that of the original.
This game allows you to immerse yourself in an infinite open-world survival adventure. Along with the others on the list, this is without a doubt one of the most amazing Minecraft-like Roblox games.
There isn't much about this game that is distinctive in terms of gameplay. Instead, you'll be playing a Roblox version of a Minecraft game. As a result, how you plan your trip is completely up to you.
It should go without saying that you will be able to select from a variety of servers, each with its own set of maps and regulations. This also implies that you may play with your buddies on a server.
---
Is Roblox Better than Minecraft?
Roblox is a modern sandbox game that is more like a gaming environment.  In a nutshell, it's a collection of Roblox-based games. Roblox isn't the game; it's simply the platform that allows other games to run smoothly. Users create a character and then choose a game to play with that character.
Roblox offers a unique take to visuals by combining low-resolution designs with higher-resolution components, yet it has a more LEGO-like feel to it.
Also, the playable avatars have a LEGO-like appearance, although with more advanced visuals. Roblox allows users to move around the environment, interact with objects, form communities, and create their own ideas.
Players create all of the games in Roblox, which are moderated and overseen by the Roblox development team. New releases are introduced on a regular basis, and users may even create their own games. In brief, your kid may play a game to see what other players are up to or build their own game for others to enjoy.
Roblox's most noticeable benefit is that it is completely free to play. Without incurring any extra costs, anybody may begin playing and trying out the game. This makes it more approachable for newcomers to the game.
Roblox also has the benefit of constantly adding fresh content. Every day, due to the game community of creators, new game modules are introduced.
Roblox is the only game that allows your kid to create an experience for other users. Roblox is comparable to becoming a game developer because of this feature, which may be an excellent method to test the waters for a potential career as a developer or content producer.
Similarly, being able to play games created by others on the platform helps to develop a stronger community and gives your kid the opportunity to experience and evaluate other people's work.
Roblox has a more in-depth coding approach that entails writing code for the game. As a result, a large number of young people are generating fresh material in order to practice coding.
Some people have even started to convert their Roblox development efforts into lucrative companies that earn them thousands of dollars. Roblox, rather than Minecraft, maybe a better platform for your kid to learn to code as a profession.
Yes, Roblox is indeed better than Minecraft in many aspects. From gameplay to the limitless options and wide array of gaming modes, Roblox has really stood out as one of the best Sandbox games.
Follow us on Twitter & like our Facebook page for more post-updates.
---
Check out more Roblox Games –
Abhigyan identifies himself as a tech geek, gaming cognoscenti, and also a connoisseur of music. Unidentified and mysterious phenomena never fail to gather his undivided attention. When not reading about bizarre and perplexing entities across the Universe, he can often be found cheering for his favorite teams in Football.