Since its first release a couple of years ago, Call to Duty Mobile has become one of the most well-known FPS games on the smartphone platform. Activision has kept the streak going by releasing fresh content with each new season.
Almost all players are busy grinding and completing tasks in order to obtain the new unlocked content, weaponry, and aesthetic prizes. Season 4 Spurned and Burned of Call of Duty Mobile has continued the pattern. Players seem to be quite happy with the Battle Pass and all of the additional perks that come with the current season.
To be honest, it is both surprising and remarkable that the Devs have never run out of ideas. They have always gone above and beyond to offer a lot of fresh and original material to the game with each passing season. With the all-new content hitting the game, we are here to help you out with it. Let us now continue our article without wasting any time.
---
MUST-READ: How to survive for 25 minutes in Battle Royale COD Mobile
---
How to deal 1000 Damage in BR (COD Mobile)
Call of Duty Mobile has always believed in rewarding players and making them feel proud of their achievements, no matter what they are. That is basically why the game includes unique elements such as achievements, trophies, and medals.
Activision has included many new Seasonal Events featuring cosmetic benefits such as weapon skins, Battle XP, and much more in Season 4 of Call of Duty Mobile, as it did in previous Seasons.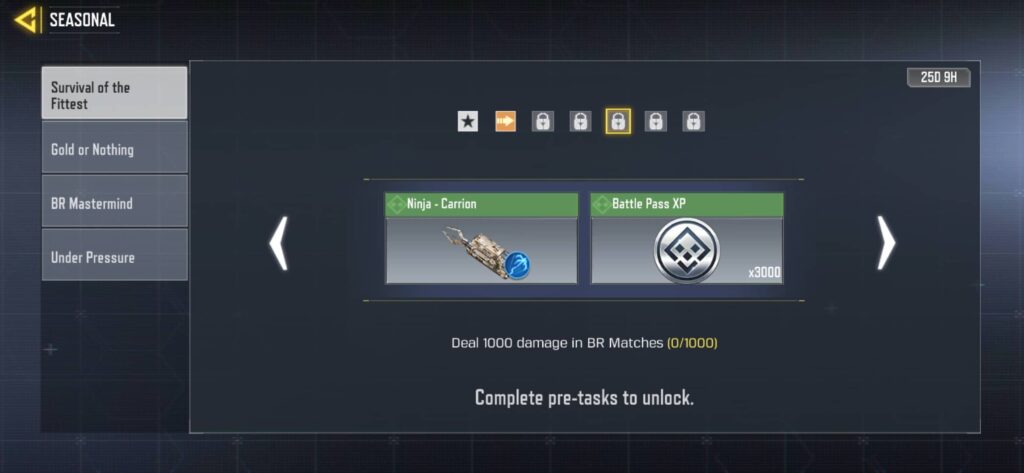 With all the new seasonal events launching, Survival of the Fittest is the one. However, the event contains 6 sets of missions through which players can get the final reward that will be 6000 credits and 6000 XP. 
To obtain the aforementioned credits and XP, players must accomplish the needed objectives and objectives in the sequence stated. Moreover, the set's fourth mission is to deal 1000 damage in Battle Royale matches.
Though completing this mission is a bit difficult but don't worry, we will guide you on how to do that. We would suggest you land on the High Tier Loot area on the map. This will ensure that a large number of players are there for you to kill. In this mission, you have to avoid camping and have to activate your full-fledged action mode. The more you kill, the more easily you will complete the mission.
Also, pick Ninja class at the start of the match. This will grant you silent footsteps and you will be able to kill your enemies more efficiently. For matchmaking, playing solo will be the best option. This is because you have a higher chance of getting more enemies in Solo mode than Duo or Squad. With all these tips, you will easily be able to deal 1000 Damage in less amount of time.
Once completing this mission, you will get more close to those credits and XP. Hope you now have an idea on How to deal with 1000 Damage in BR. So, go ahead and start your journey towards some precious and unique items in the Seasonal Events.
Subscribe to our Youtube Channel. Follow us on Twitter & like our Facebook page for more post-updates
---
Check out GUNSMITH LOADOUTS here –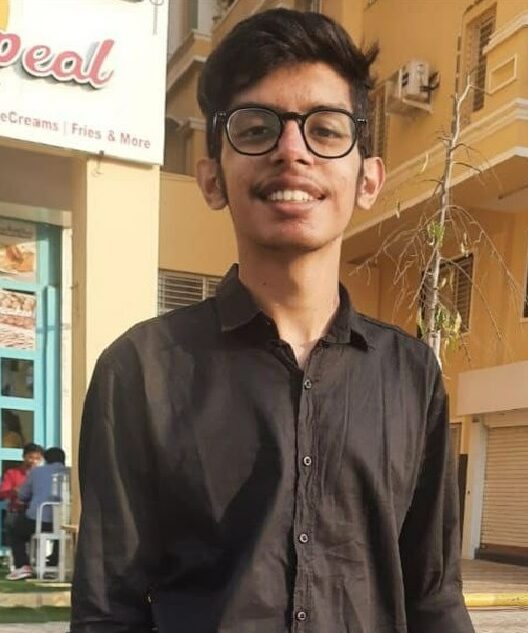 An experienced gaming content writer who emphasizes on offering the most recent information and how-to tutorials for the trending titles. Being a Hardcore gamer himself, he likes to try an array of games and likes to spend his time exploring them. He likes to unwind by listening to R&B music when he's not writing about gaming stuff.