Season 11 of Call of Duty just keeps getting better and better. The game had gotten players hyped up even before it's launched. Now that it's up and running, players are grinding to collect anniversary points, tier up in the Battle Pass to quickly unlock all the rewards so they can use them in their games.
The plethora of rewards and unlockable content that CodM has given this season has made it difficult for people to unlock every reward fast. We said difficult but not, impossible. So, we have actively been researching and trying out every multiplayer and BR modes to help suggest the most efficient and XP fetching modes.
The HVK-30 AR has been in talks ever since it got a legendary skin in the lucky draw. The futuristic skin with the show-off worthy kill animation makes people want the gun all the more.
---

---
Call of Duty Mobile is known to release new weapons via Battle Pass, Seasonal events, and sometimes the weapons can be unlocked by leveling up in the game. The HVK-30 is one such Assault Rifle that can be unlocked by the players once they reach Level-14 in the game. The players upon reaching level-14 can get access to the base, no-skin HVK-30. HVK-30 is in the assault rifle class of COD Mobile, HVK-30 has a fast fire rate, and tight hip accuracy, overall a very good accuracy gun to use.
You can also choose to spend CP to get a legendary skin for the gun via this season's lucky draw.
---
How to unlock HVK-30 Large Caliber Ammo –
After unlocking the weapon, you can access the weapon in your arsenal by going to the Assault Rifles section in the loadout. Now, attachments are usually locked for a new, unused weapon. To unlock attachments, you can either grind using that weapon to gain XP via matches or you can spend weapon XP cards to upgrade it directly.
In Season 11, the HVK-30 got a new attachment – Large Caliber Ammo. This attachment increases the Damage and Range of the weapon thereby buffing up the weapon. Unlike other attachments, this attachment can only be unlocked by performing a particular mission assigned by Call of Duty Mobile. To get the Large Caliber Ammo, players need to get 50 Headshots with an HVK-30.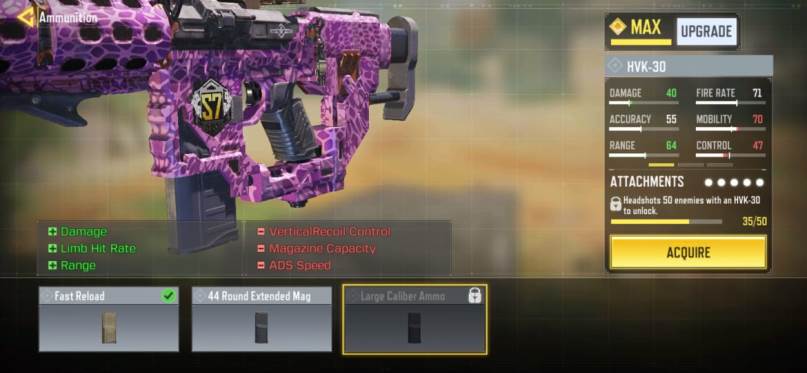 However, the gun already comes with the attachment unlocked in the Legendary HVK-30- Maximum Security Skin irrespective of whether you have completed the task of getting 50 headshots or not.
How to unlock HVK Large Caliber Ammo quickly –
After having tried out several modes in both multiplayer and BR we believe that the fastest and most efficient way to unlock the attachment and upgrade the gun simultaneously would be Multiplayer matches. Not just any multiplayer matches. We suggest you play Domination and Hardpoint modes in maps like Shipment 1944, Rust, Nuketown. Hardpoint and Domination usually go on for a longer time than the other modes, this gives players more time to get more kills thereby get more XP. We suggest short maps like Shipment because, in close range combat, players can get headshots easily than in long-range maps like Crossfire.
---
---
This way you can easily unlock the Large Caliber Attachment in for the HVK-30 and use to get additional damage and range for your existing HVK and thereby improve your gameplay.
You should get going right away as the Large Caliber Ammo is definitely worth the hype and can buff up your HVK and help you in your conquest to be in the Leader boards.
Subscribe to our Youtube Channel. Follow us on Twitter & join our Telegram channel for more post-updates.
---
Check out GUNSMITH LOADOUTS here –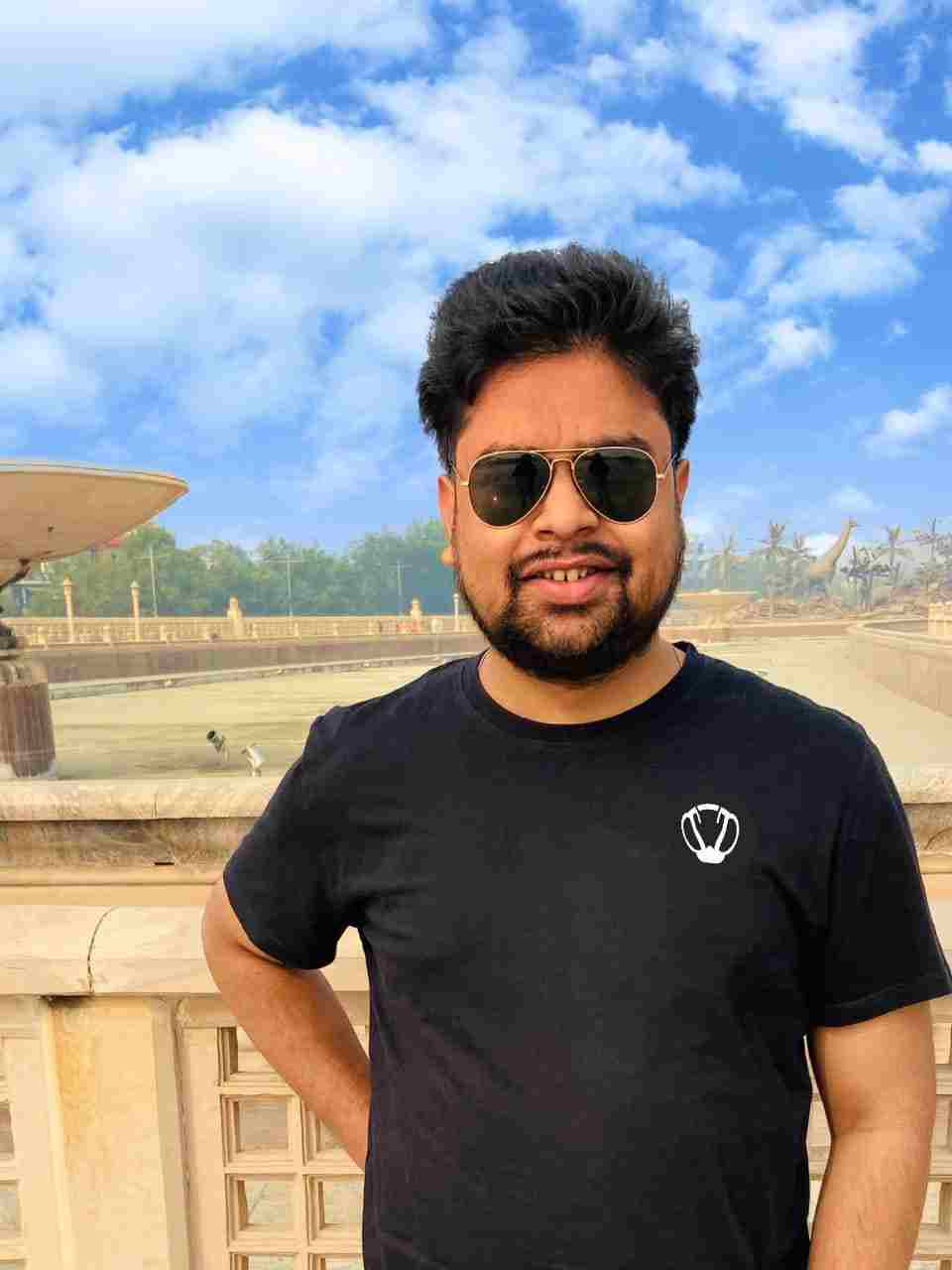 Vivek has been a fan of the COD franchise since forever. Perfection is his forte and the same can be seen in his work. He loves to invest his time in creating awesome content on YouTube and discovering the latest games.