With the release of Season 11 Anniversary update of Call of Duty Mobile, players around the world have already started grinding to their best abilities to unlock all the goodies which the Battle pass and Seasonal and Featured Events have to offer. Amongst various other rewards, the Battle Pass also brings the all-new Fennec SMG.
With a truckload of attachments available in the Gunsmith feature, it might become difficult and confusing for some people to figure out the most efficient Fennec Build for them. That is where we come in. We actively try out different combinations of attachments for various weapons to come up with some of the most efficient weapon builds. Like so, we have figured out a Fennec build, which provides very low recoil and is quite stable. We have been successfully creating the best purpose-oriented weapon build like Fast ADS DRH, High Mobility RUS, 'No-recoil' DR-H, and a lot more. Make sure to check all loadouts here.
---
---
We have deduced from our research that no weapon can be perfect. A weapon good for close-range and fast-paced combat would prove to be of no use in the long-range. So, simply copying the loadouts of every MVP in matchmaking won't achieve much. You need to figure out your gameplay style, figure out the gun, and the weapon builds, which best caters to your needs. This is quite important as every weapon will be having some flaws. One can overcome the flaws in a particular weapon-build by making a build according to his playing style.
---

---
COD Mobile Fennec Loadout Guide –
The Fennec SMG is an aggressive weapon with a high fire rate. It is best for close-range combat. So, here, we will be talking about the attachments which increase the recoil- control in the Fennec. Now to achieve that we have to compromise a few other characteristics since no weapon can be perfect. So, we decided to compromise on the mobility and bullet spread accuracy a bit, which does not create much difference at close ranges. Also, most importantly, this loadout does not temper the ADS Speed effectiveness at all. We have seen the same with QQ9 loadout, where comprising a few 'ADS Speed' points did not decrease its effectiveness.
It is worth mentioning that the loadout mentioned below does not decrease 'hip-fire' effectiveness as well. So, when it's a 2v1 or 3v1 handicapped situation, the features which are encoded in Fennec's DNA – high fire rate, high ADS Speed, and tight hip-fire spread might prove to be advantageous to the players.
Fennec Low-Recoil Gunsmith Loadout:
Muzzle – (No Changes)
Barrel – MIP Extended Light Barrel
Optic – (No Changes)
Stock – RTC Steady Stock
Perk – (No Changes)
Laser – (No Changes)
Underbarrel – Operator Foregrip
Ammunition – Extended Mag A
Rear Grip – Rubberized Grip Tape
GUIDE –
---
Note: The post will be updated continuously to provide you with the best loadout possible. Stay tuned!
---
Check out the weapon-stats of the base variant for comparison.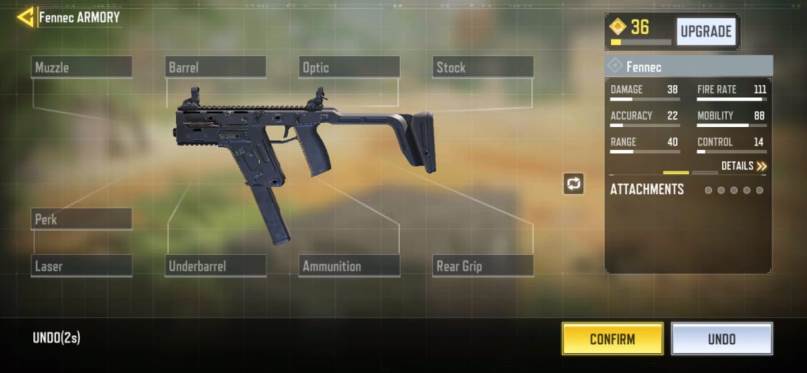 ---
How to use 'Low Recoil' Fennec Loadout –
The Fennec SMG has a buttery smooth bullet spread accuracy and the rate of fire is very high. Just to give you a perspective, Fennec's Rate of Fire is higher than even QQ9 and MSMC. Moreover, this gun is suited for 1v1 close-range fights where the Bullet Spread Accuracy doesn't come into play much.
The Fennec is an aggressive weapon overall. In the above-mentioned build, we have increased the weapon's accuracy which, along with low-recoil, may help against enemies from a distance. This weapon-build can prove to be over-powered in modes such as Search & Destroy, Hardpoint, and Domination in small-sized maps where players usually play aggressively.
Due to the crazy high fire rate, the aim shakes may need some getting used to. However, once players get used to handling the Fennec, it would be a destructive SMG in CoDM.
GAMEPLAY –
Check out the Fennec with the above-mentioned attachments in action. Make sure to Like and Share the video. And yes, Subscribe for more Gunsmith Videos like these.
Credits: Abhigyan Mishra
Follow us on Twitter & join our Telegram channel for more post-updates.
---
Check out GUNSMITH LOADOUTS here –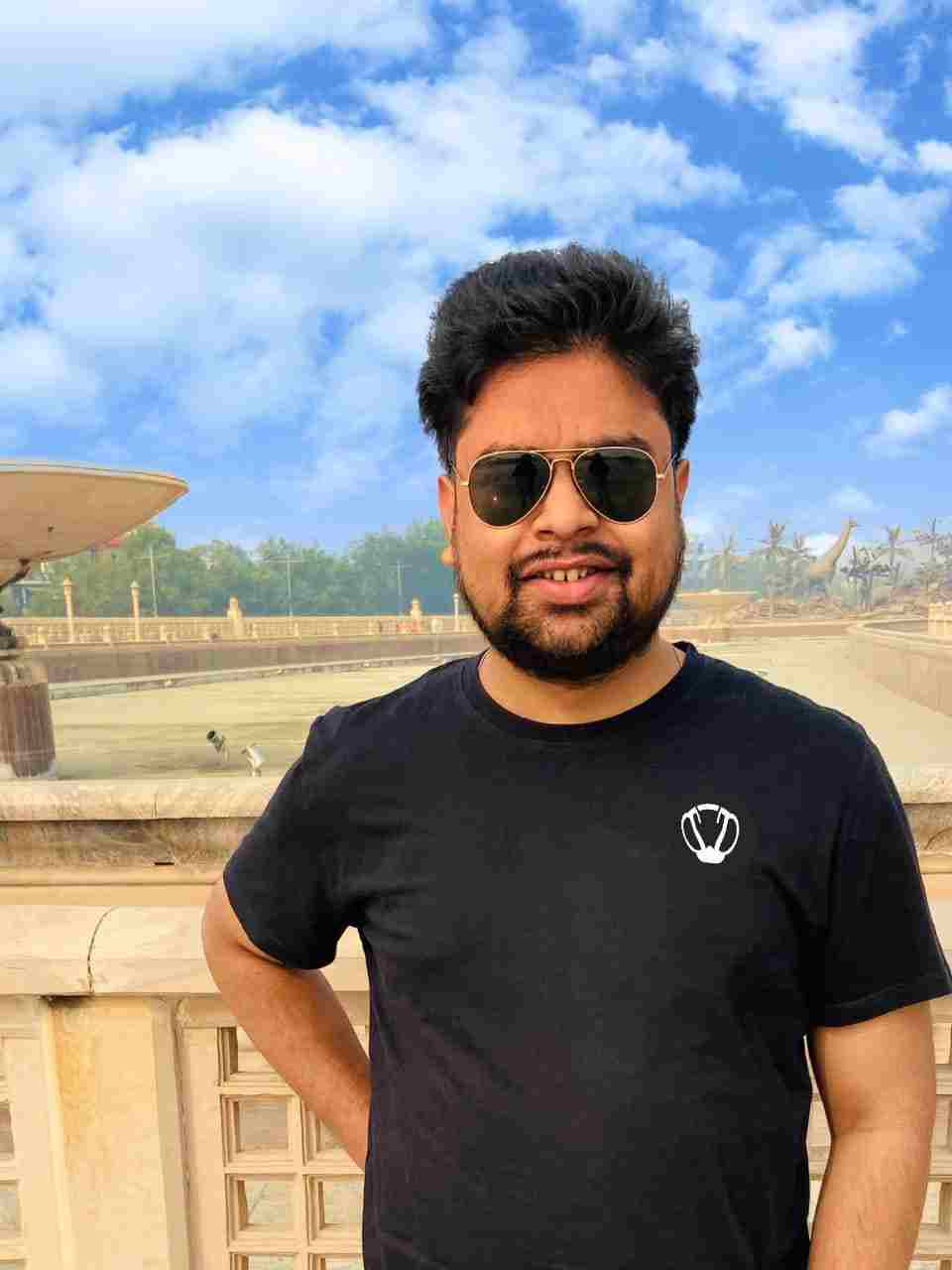 Vivek has been a fan of the COD franchise since forever. Perfection is his forte and the same can be seen in his work. He loves to invest his time in creating awesome content on YouTube and discovering the latest games.