The entire Call of Duty fraternity has been left bamboozled after the introduction of the extremely loved Gunsmith feature from the Modern Warfare universe. The Gunsmith feature has given CoDM players a plethora of attachments to nerf their weapons with. However, with innumerable attachments figuring out the best attachment combination for your gun becomes a very tedious task.
We have tried out various weapon builds with different attachments, as well as the weapon-builds of pro-players, YouTubers, and streamers. We have been successfully creating the best purpose-oriented weapon build like Long-range' No-recoil' KN-44, High Mobility RUS, 'No-recoil' DR-H, and a lot more. Make sure to check all loadouts here
---

---
Amongst all those trials we had iFerg's ASM-10 Gunsmith loadout. CoD mobile features a vast arsenal of weapons. After the recent updates, ASM-10 has become a very efficient assault rifle. It was considered the best AR in Season 9. However, after the updates, it was nerfed and has now become a very aggressive killing machine in the game.
Ferg ASM-10 Gunsmith Loadout –
Before we get into the technicalities, it should be mentioned that iFerg is a professional Call of Duty Mobile player. The Irish Youtuber has been playing and streaming FPS games for quite some time. He is known to get nukes in ranked matches with random loadouts. He is a very agile player, with fast reflexes and game sense. He even manages to get a nuke in ranked matches with the worst loadouts possible, as suggested by his fans. Adjusting his game according to any random weapon is child's play for him.
The next thing which you should know about iFerg is that he uses an iPad for playing Call of Duty Mobile and he uses a six-finger claw set-up. Years of grinding the game have made him master his reflexes and finger control.
---

---
Should you use iFerg's ASM-10 Loadout?
In general, it is not advisable to blindly copy a loadout completely. It is always recommended that each player draw inspiration from other loadouts but, make his own loadout according to his needs and playing style. If you are better at close range, then there is not much advantage in creating a long-range gunsmith loadout.
Talking about the ASM-10 loadout as suggested by the Irish Youtuber, ASM-10 is a decent AR which has high damage, long-range, and a good fire-rate. However, it has very low mobility. As mentioned before, Ferg easily adjusts the game according to the weapon because of his mad skills. So low mobility and ADS Speeds aren't a problem for him.
iFerg ASM-10 Attachments –
In his videos, he aims to make the gun as accurate as possible and hence compromises on mobility for the same.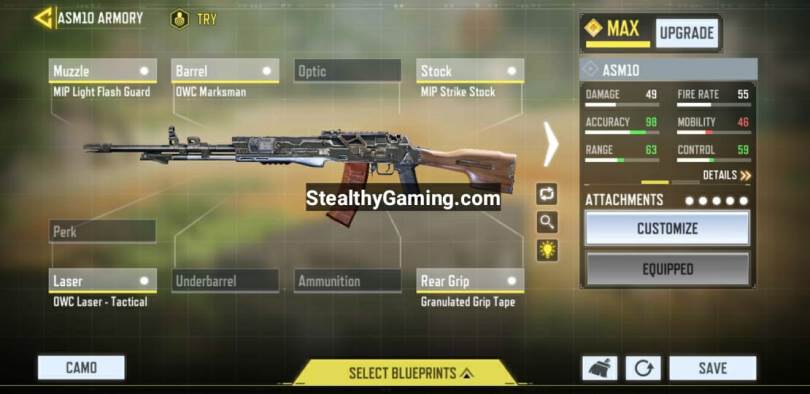 Muzzle – MIP Light Flash Guard
Barrel – OWC Marksman
Optic – (No Changes)
Stock – MIP Strike Stock
Perk – (No Changes)
Laser – OWC Laser – Tactical
Underbarrel – (No Changes)
Ammunition – (No Changes)
Rear Grip – Granulated Grip Tape
Well, that's pretty much it. Stay tuned; we will be posting more weapon customization soon. Happy customization!
Credits: Abhigyan Mishra
---
SUGGESTED VIDEO –
---
Follow us on Twitter & join our Telegram channel for more post-updates.
Check out GUNSMITH LOADOUTS here –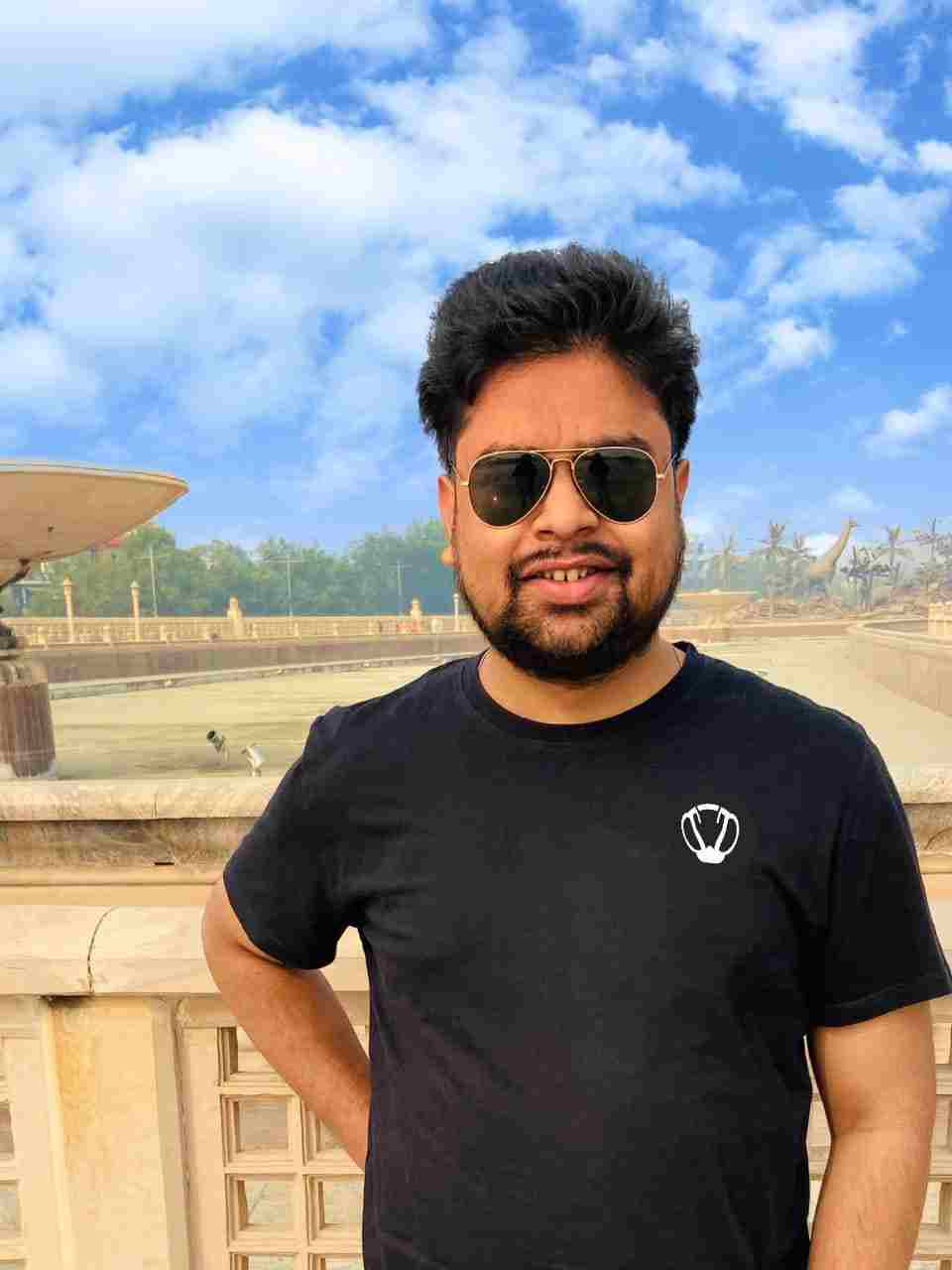 Vivek has been a fan of the COD franchise since forever. Perfection is his forte and the same can be seen in his work. He loves to invest his time in creating awesome content on YouTube and discovering the latest games.