Last updated on December 15th, 2020 at 05:43 pm
The season is about to end and Season 10 of Call of Duty Mobile is around the corner, will supposedly arrive next week. Well, season 9 has been one of the significant seasonal updates in Call of Duty Mobile. We got the all-new weapon customization system – Gunsmith, which debuted in Modern Warfare earlier this year along with new operators, maps, etc.
September 15 will mark one month since Gumsmith released, but the struggle to create a suitable weapon-build continues. And according to us, developers will encourage experiments with the loadouts by bringing changes to the weapon stats. A little nerf to meta weapons of season 9 will encourage players to find alternatives.
This happened with Cordite too. Cordite has been a favorite of all for three seasons. Season 9 brought limbs-damage nerf to the weapon which forced the players to find alternatives of Cordite. Well, this is important too. The recent buffs to worthless weapons in CODM – HG 40, ICR are attracting players to use them. Here, we have tried making a weapon build for HG-40, make sure to check it out.
Before we start, we would like to mention other Gunsmith weapon-build. In our recent articles, we have posted the best loadouts for KN-44, DR-H, Kilo, and a lot more. Make sure to check all loadouts here.
---

---
COD Mobile HG-40 Loadout Guide –
Here, we will be mentioning the Gunsmith guide for HG 40, the newly buffed SMG in Call of Duty Mobile. The Gunsmith build that we are going to discuss here, will be focusing on increasing the Accuracy, Damage-range, Recoil-control, and Aim-shake
We can easily say that our HG 40 Gunsmith build is nearly a 'No-recoil' build at medium range. Also, it should be kept in mind that the mobility of the weapon, ADS speed specifically, has been sacrificed a little. So, if you are ready to give up on ADS speed to get more stability, you can proceed with this layout.
---
---
We have also mentioned where to use this weapon build below. Make sure to check it out too.
Best HG-40 Attachments –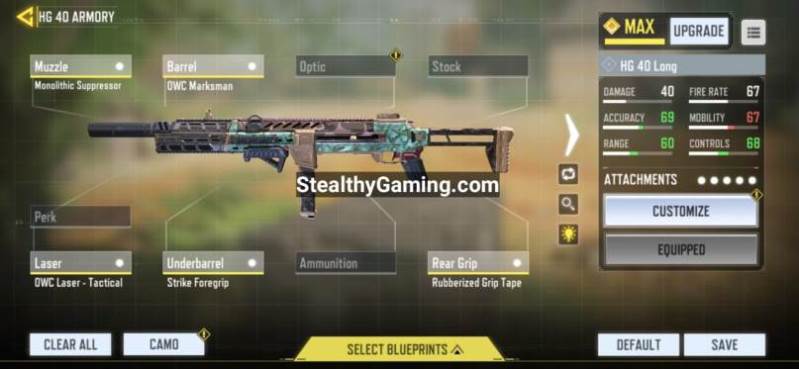 Muzzle – Monolithic Suppressor
Barrel – OWC Marksman
Optic – (No Changes)
Stock – (No Changes)
Rear Grip – Rubberized Grip Tape
Ammunition – (No Changes)
Underbarrel – Strike Foregrip
Laser – OWC Laser – Tactical
Perk – (No Changes)
---
Check out the weapon-stats of the base weapon for comparison.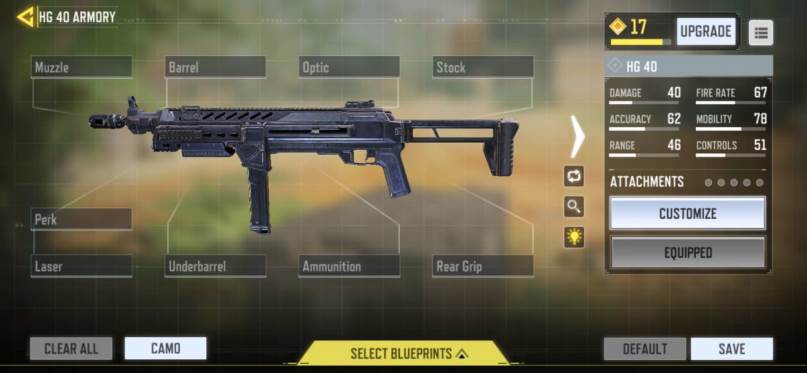 How to use No-Recoil HG-40 build –
This particular HG 40 build mentioned here can be used for almost every purpose, but it is best for close to short-range. This build deals with high damage in close to medium range with controlled recoil and aim shake. You can own any hardpoint and domination game with ease. However, this build will not be suitable for Search and Destroy mode, as the ADS speed is comparatively slower.
There is a reason why we put HG-40 in our all-purpose category list. With particular attachments, the damage-range of HG-40 can be increased, thus, can be used easily at higher ranges too with a little effort to control the recoil.
That's pretty much it. Stay tuned; we will be sharing more "purpose-oriented" weapon build on our website.
---
---
(Update)
We have posted a gameplay video on Youtube. The loadout is the same as mentioned above. You can check out the gameplay video to check out the performance of the 'No-Recoil' HG-40 Build.
Follow us on Twitter & join our Telegram channel for more post-updates.
---
Check out more GUNSMITH LOADOUTS here –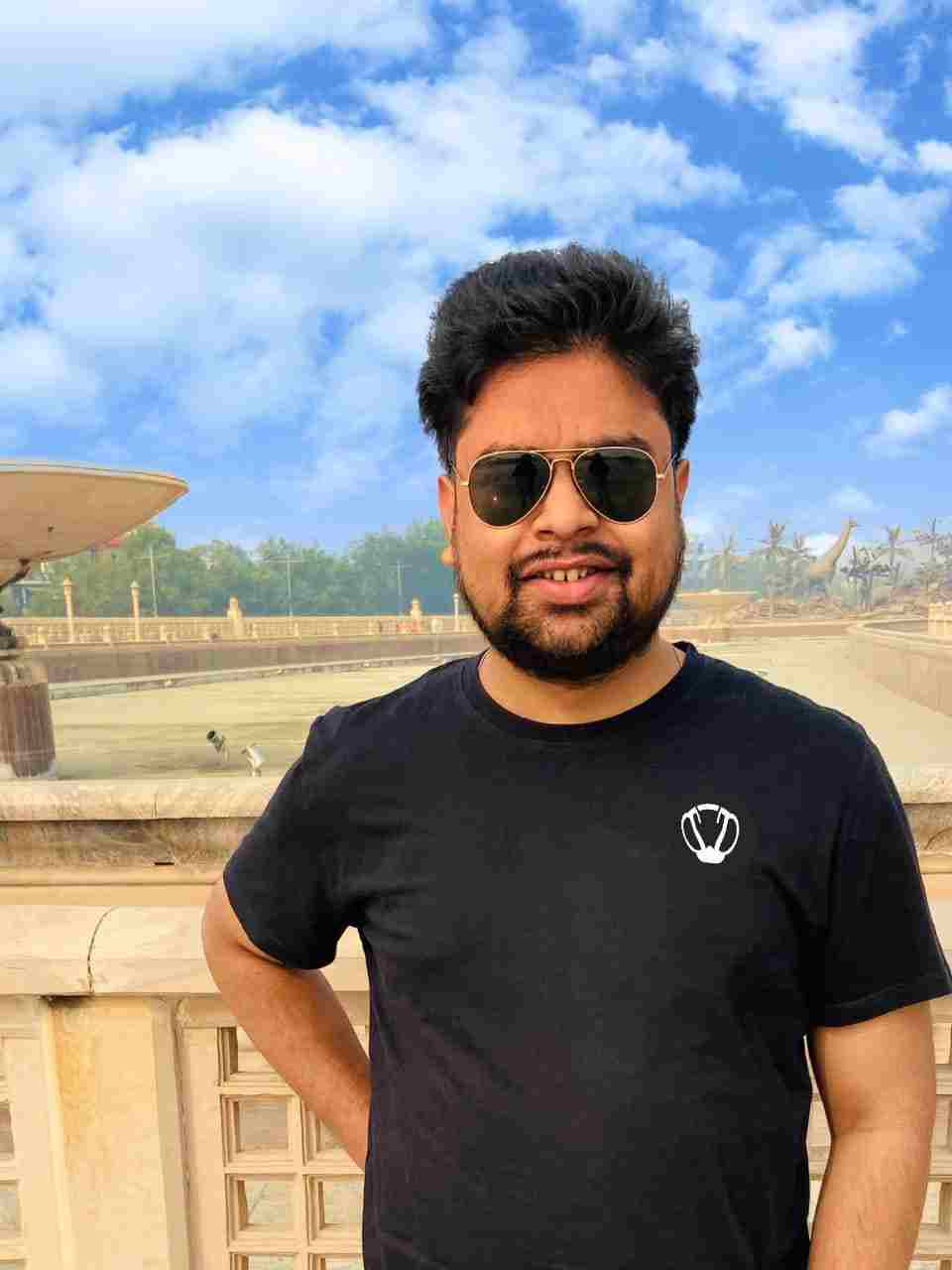 Vivek has been a fan of the COD franchise since forever. Perfection is his forte and the same can be seen in his work. He loves to invest his time in creating awesome content on YouTube and discovering the latest games.