Ever since the release of the game back in October 2019, Call of Duty Mobile has become one of the most popular games on the mobile platform. Also, after the ban of PUBG Mobile in India, the majority of the players have taken to playing COD Mobile. Because of this, COD Mobile has also become one of the highest downloaded and player F.P.S games on the mobile platform.
Call of Duty Mobile has always tried its best to implement content from mainstream COD titles like the Modern Warfare and Black Ops Series. A lot of players were able to relate to most of these additions. Because of that, COD Mobile was able to hit the players with a punch of nostalgia.
Regardless, COD Mobile has always been pretty consistent with their updates by the mandatory introduction of new characters, weapons, maps, modes, perks, and much more with every new season. All this makes COD Mobile a really joyful and fun game to play.
---
Must Read: What is ADS Bullet Spread Accuracy in Call of Duty Mobile
---
iFerg vs Dr. Disrespect COD Mobile Challenge:
We all know and have heard of numerous reports that Dr. Disrespect is no stranger to stirring the pot. This time he raised controversies by getting on the nerves of mobile gamers by roasting and trolling their hobbies and livelihood.
Dr. Disrespect further went on to give players a full break of his ridiculous PC setup in a spicy tweet, to try to contrast the limited scale of Mobile gaming.
As expected, the tweet was not appreciated by the gaming community as they found it quite offensive. The ambiguity that whether this is merely Dr. Disrespect living up to the name of his character emerges when his social media tends to contain tweets which he sometimes makes out of his character.
However, this does not deter influential and pro-COD Mobile players and popular streamers from confronting and challenging the popular streamer to a 1v1. iFerg seemed to be pretty enraged because of Dr. Disrespect's tweets.
A simple and casual 1 v 1 won't do much of a job in sending a message. So, knowing the high stakes here, popular Youtuber and Pro COD Mobile gamer – iFerg has challenged Dr. Disrespect for a 1 v 1 and has also consented to a $100,000 wager.
Ferg also went on to tweet that the challenge would be played without the use of any kind of aim assist. To make things interesting, Ferg said that Dr. Disrespect would play on his "$200k+" PC, whereas Ferg, himself, would use a mobile phone.
Later, we saw a tweet from Ferg saying "It's happening…..", with Dr. Disrespect tagged. So, we believe the challenge is going to take place after all.
---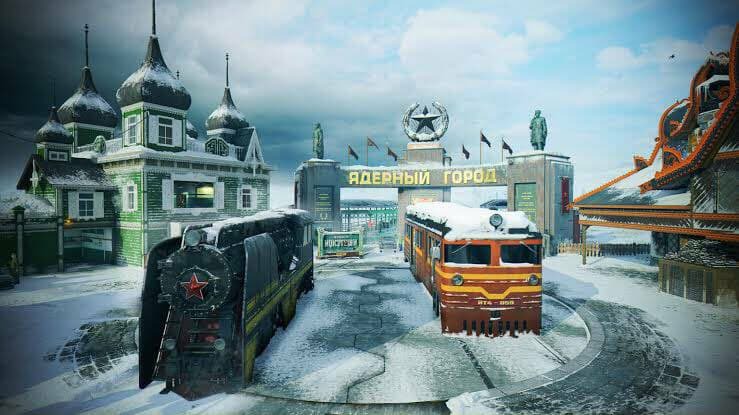 Trending: COD Mobile New Nuketown Map
---
Mobile games definitely have grown over the years and can be viewed as a genuine portable gaming medium. While the comment from Doc may have had some weight about four odd years ago, with the emergence of games such as COD Mobile the statement simply gets disqualified.
The Mobile vs PC challenge is going to be Epic. Players all across the world are really excited for this game to take place. All we now have to do is wait for the conditions to be accepted by both parties. We just can't keep calm anymore. Let the battle commence.
---
Subscribe to our Youtube Channel. Follow us on Twitter & join our Telegram channel for more post-updates.
Abhigyan identifies himself as a tech geek, gaming cognoscenti, and also a connoisseur of music. Unidentified and mysterious phenomena never fail to gather his undivided attention. When not reading about bizarre and perplexing entities across the Universe, he can often be found cheering for his favorite teams in Football.