Last updated on January 18th, 2021 at 01:21 pm
Ever since the ban on the popular mobile game PUBG Mobile in India. Gamers tried to fill the void in their hearts with another battle royale game. Thankfully Activision's Call of Duty: Mobile delivered that same rush and adrenaline-filled experience with the First-person and Third-person shooter perspective in the mobile devices.
Not only the game has risen to one of the top downloads in the play store recently, but it's console-quality graphics and same atmosphere and immersion as PUBG Mobile have scored the game many brownie points for its features. Specifically, the new Gunsmith feature which was present in COD Black Ops 3 and Modern Warfare.
Giving the players the liberty to customize, build, and view their weapons, and lastly, Bullet Spread Accuracy, which is the cornerstone of the game when it comes to fighting your opponents head-on. Read on more to know more about Bullet Spread Accuracy and its benefits it offers in COD: Mobile.
---
RELATED: Meaning of Gunsmith Weapon Perks in COD Mobile 
---
What is Bullet Spread Accuracy in Call of Duty Mobile –
When it comes to winning matches, it is essential to plan everything along with studying the environments, coordinating with teammates, and installing attachments in your weapons. Which also offers many perks and disadvantages regarding the quality of weapons.
One example is when you have no attachments applied to your weapon. In ADS, the shots won't land in the designated target because of slower bullet spread accuracy. (When you're attempting a headshot and it misses). So players must learn more about the attachments and their practical uses.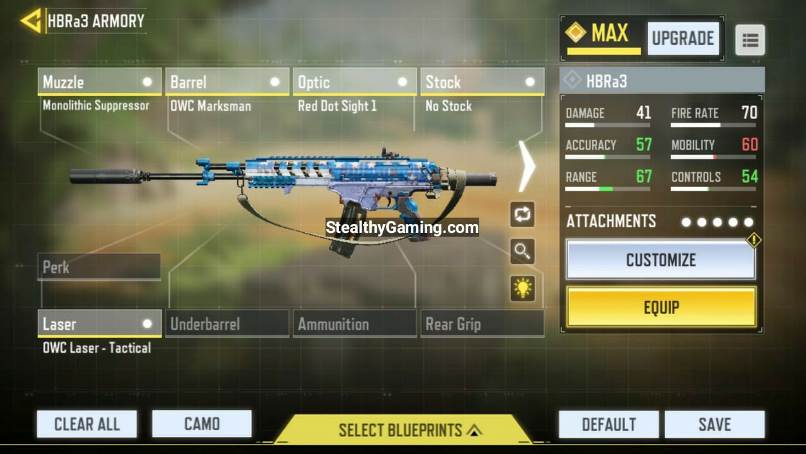 For example, the Merc Foregrip attachment increases hip-fire accuracy and vertical recoil control! Meaning in close-range gunfights, the bullet spread accuracy will be better. Resulting in tighter bounce and bullet spread when aiming through scope. But when taking out an enemy with a range of 200 meters, the bullet spread accuracy drops down, meaning your shot won't land on the way you intended and will most likely miss.
As opposed to Merc Foregrip, Ranger Foregrip compensates for the lack of bullet spread accuracy. Meaning your shots will land in the intended target where the player wants to. But comes at a price of a decrease in ADS movement speed, so if you're running and gunning, this might not be the right choice as players with increased ADS movement speed will be faster and might be able to get a drop on you.
---
---
So how do I increase bullet spread accuracy without compromising anything?
It is always advisable for new players who are trying the game for the first time should experiment more with the attachments and what works best for them.
Each attachment comes with its pros and cons, so players can experiment more in the training mode to get a feel of the performance the attachment offers, depending on their playstyle and their approach to the battlefield. If you're a lone sniper type who loves to pick off enemies from a distance, a bipod is more beneficial one could ask for as it offers crouch ADS bullet spread accuracy and prone, lateral recoil stability without any disadvantages whatsoever.
On the other hand, if you like engaging enemies in close quarters combat, you can opt for attachments with hip-fire accuracy and sprint to fire speed, including Laser Sight, under-barrel, and Rear Grip Attachments. This will keep your enemies from landing a clear shot on you, and you can flank them.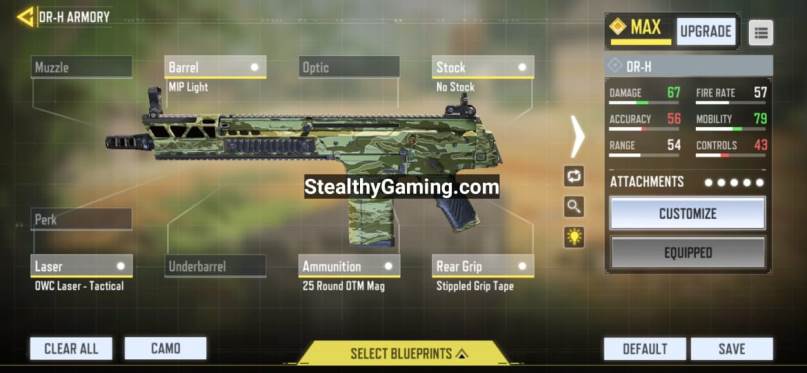 And last but not least, experimenting with different types of weapons present throughout the game. With plenty of arsenals like Pistols, Assault Rifles, Submachine Guns, Sniper Rifles, and more. Taking in the account of controlling recoil, adjusting the ADS sensitivity setting, making the reaction times faster when spotting enemies.
Take full advantage of gunsmith and don't shy away from utilizing every aspect of attachments. Be it Laser Sight, Optic, Barrel, Muzzle, Rear Grip, Stock, and Weapon Skill. And with the latest update announced by Activision and arriving soon, we'll get to use many unique weapons and attachments, which will make the gameplay even more fulfilling and immersive, taking the battle royale experience to a new level.
---
Conclusion –
Having a thorough knowledge and basic mechanics of the game helps win the matches and dramatically increases your odds of surviving on the battlefield. The right attachments and choice of weapon can grant players many wins throughout the game, making the gameplay more tactical and enjoyable.
Credits: Abhishek Kumar
Subscribe to our Youtube Channel. Follow us on Twitter & join our Telegram channel for more post-updates.
---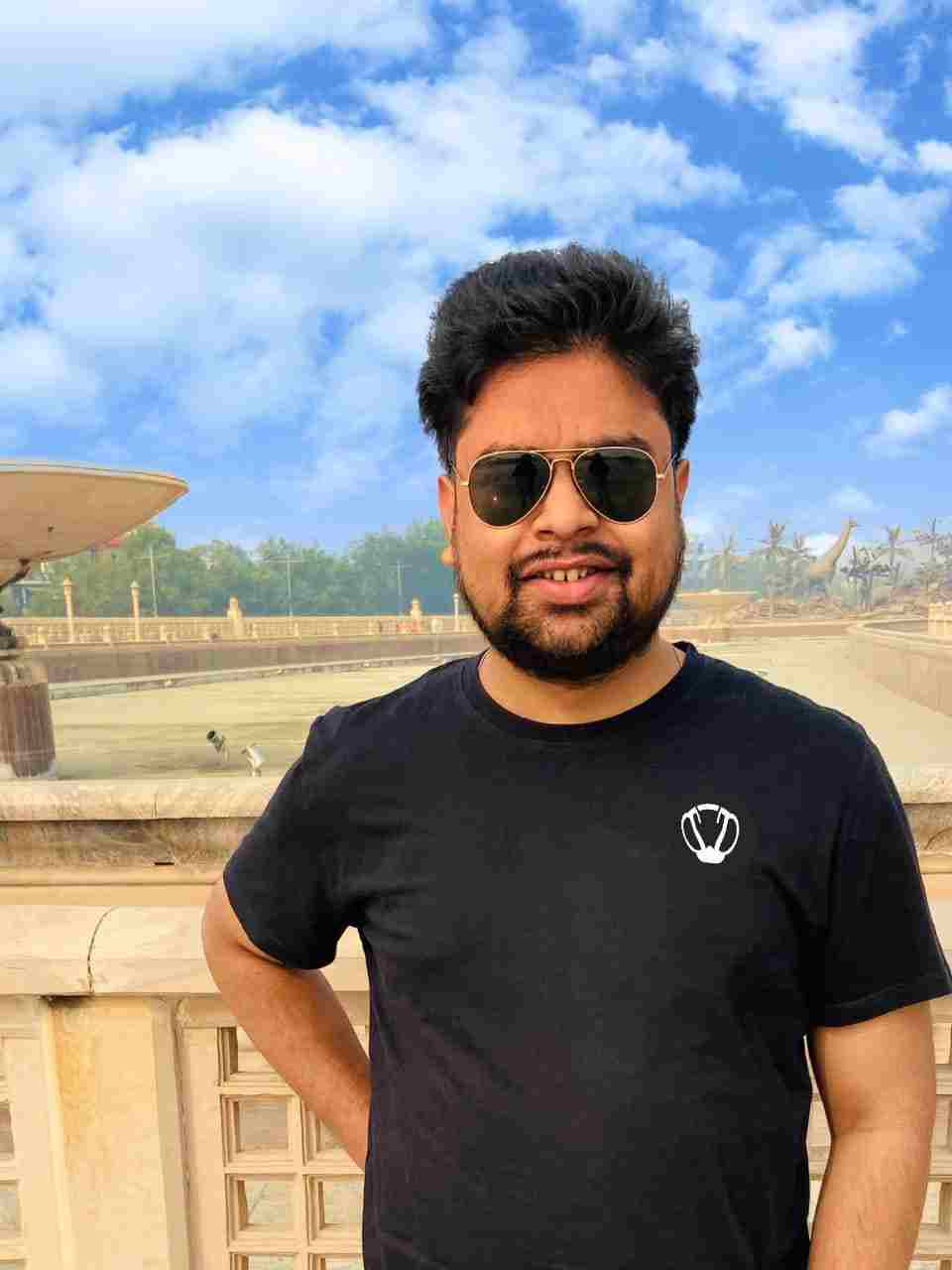 Vivek has been a fan of the COD franchise since forever. Perfection is his forte and the same can be seen in his work. He loves to invest his time in creating awesome content on YouTube and discovering the latest games.