Last updated on December 9th, 2020 at 10:19 am
Call of Duty Mobile has been one of the most successful mobile games since the release of the game back in October 2019. Moreover, the bulk of players took COD Mobile after the ban on PUBG Mobile in India. Over a period of one year, COD Mobile has also become one of the highest downloaded and player F.P.S games on the mobile platform.
Call of Duty Mobile is currently in its twelfth season. Call of duty mobile did not announce all the patches and updates at once, much like the previous seasons. Instead, they decided to do so over a period of a couple of weeks to keep players entertained.
Season 12 of Call of Duty Mobile has got along with it a ton of merchandise and goodies via the Battle Pass, Daily Login Calendar, and Seasonal and Featured events. In today's discussion, we will be talking about one such Seasonal event. So, without much delay let's dive into it.
---
Trending: How to get Brutal Medal in COD Mobile
---
How to get Ruthless Medal in COD Mobile:
The Total Savage Event under the Seasonal events section of COD Mobile consists of a series of tasks/missions. After completing the entire series, players will get a lot of rewards, including some cosmetic skins too.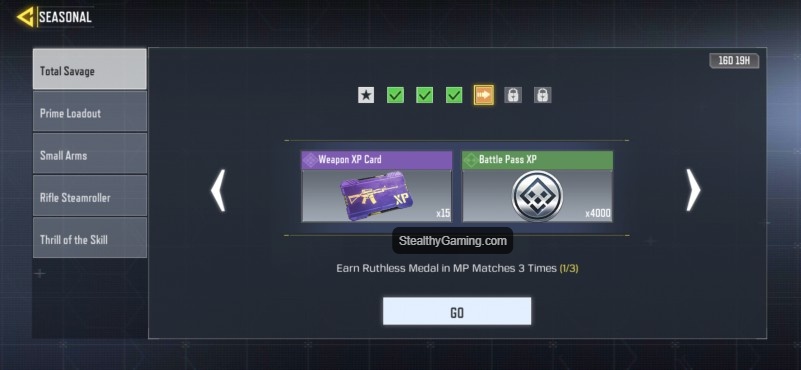 One of the Missions of the Total Savage event is to earn the Ruthless Medal in Multiplayer Matches 3 times. Now a lot of players out there don't know what exactly they should be doing, that will help them achieve this medal. We have got you guys covered.
---
Trending: How to get Relentless Medal in COD Mobile 
---
The Ruthless Medal is awarded to a player once he/she manages to kill 15 players in a row, in a single match without dying. So, basically, in a nutshell, players can either use their primary weapons or maybe use the help of some scorestreaks and operator skills to get those 15 kills.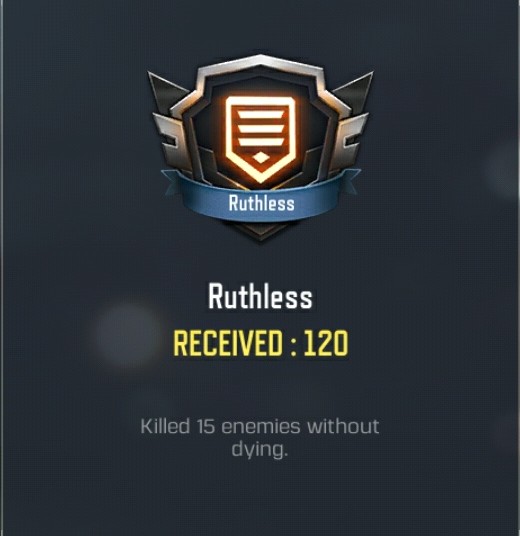 This medal can be earned by playing any kind of multiplayer mode match. However, to save you some trouble, we have come up with some efficient ways to get the Ruthless medal faster. We believe the most efficient ways to get the ruthless medal would be playing Hardpoint and Domination matches in maps like Rust, Shipment 1944, and Nuketown.
---
Also Read: How to get Backstabber Medal in COD Mobile
---
The size of these maps is small which proves quite advantageous as it, allow players to get kills easily without having to move around the map much. This in turn saves a lot of time and effort. We invite you to try and earn the ruthless medal in whatever way you feel is best for you. All you have to take care of is that you don't get killed.
So, what are you waiting for? Get grinding to complete the Total Savage event to get yourself some really cool cosmetic rewards.
---
Subscribe to our Youtube Channel. Follow us on Twitter & join our Telegram channel for more post-updates.
---
Abhigyan identifies himself as a tech geek, gaming cognoscenti, and also a connoisseur of music. Unidentified and mysterious phenomena never fail to gather his undivided attention. When not reading about bizarre and perplexing entities across the Universe, he can often be found cheering for his favorite teams in Football.