Players all across the globe are busy grinding in the Global edition of COD Mobile as Season 1 is live and rolling as we converse. This season, COD Mobile has decided to begin a fresh slate. Therefore, the counts for the season have been reset and the season has been called New Order.
With the relentless introduction of firearms and other gunsmith merchandise every season, it has become incredibly daunting to find out the right gunsmith to create an arsenal. That is where our team jumps in.
We have been actively researching on creating 'purpose-oriented' Gunsmith loadouts for a weapon. Earlier in this series, we have mentioned the loadouts like "No Recoil' KN-44, 'Fast ADS' DR-H, 'Fast ADS' HG-40, and a lot more. Make sure to check all loadouts here.
---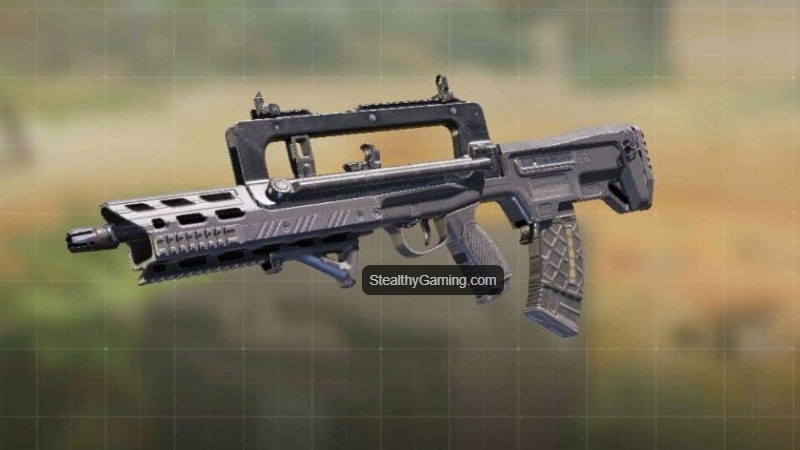 Also Read: COD Mobile FR 556 Gunsmith Loadout
---
COD Mobile HS0405 Gunsmith Loadout:
The HS0405 is a lever-action shotgun with high close-range damage with a comparatively low rate of fire. The shotgun has appeared in many mainstream Call of Duty titles including MW2, BO1, MW3 as the Model 188.
It can kill in 1 shot from the close range provided the player hits the upper body/ chest area. However, any target farther than that will require a minimum of 2 shots to be killed.
In this loadout, we have primarily aimed at increasing the overall accuracy of the shotgun which will help in getting more one-shot kills.
---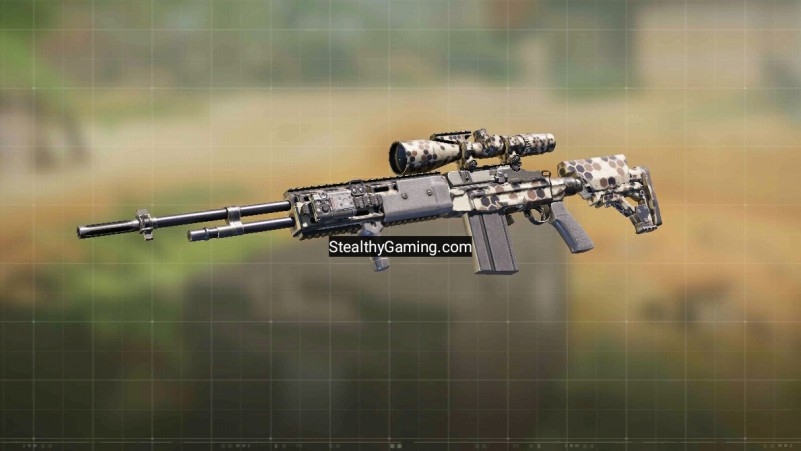 Also Read: COD Mobile M21 EBR Gunsmith Loadout
---
HS0405 Best Attachments: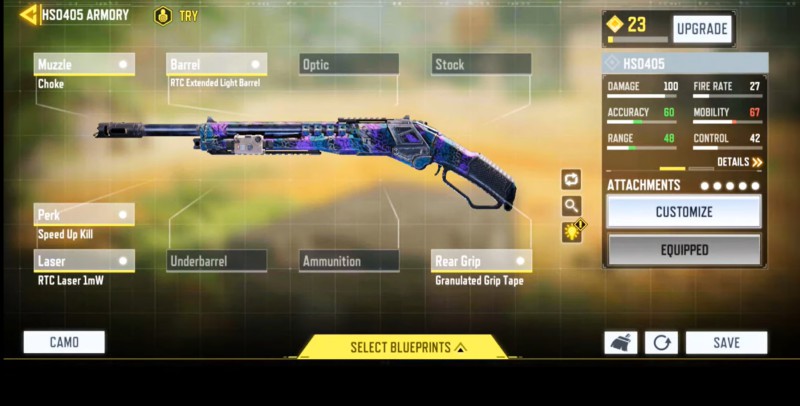 Muzzle – Choke
Barrel – RTC Extended Light Barrel
Optic – No change
Stock – No change
Perk – Speed Up Kill
Laser – RTC Laser 1mW
Underbarrel – No change
Ammunition – no change
Rear Grip: Granulated Grip tape
---
Check out the stats for the Base Variant of the weapon for comparison: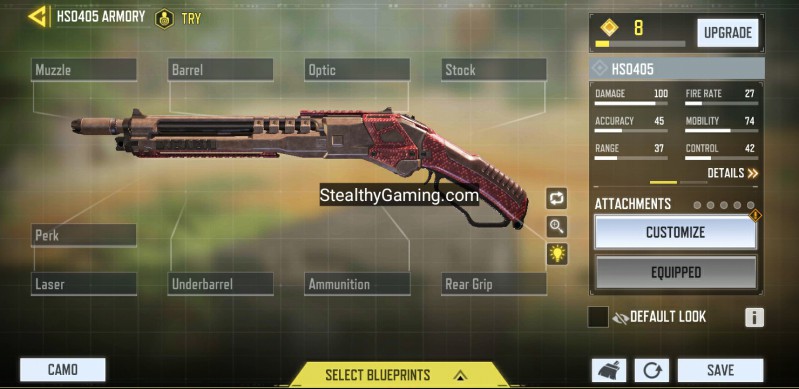 ---
How to use HS0405 High Accuracy Loadout:
In this loadout, we have enhanced the overall accuracy of the weapon. Also, the attachments, which we have used have helped increase the range of damage for the shotgun. Once you familiarize yourself with how the gun works, this will be a devastating weapon in the matches.
However, the enhancements have been achieved at the cost of the overall Mobility of the weapon. But the shotgun already had decent mobility. So, the trade-off is certainly worth it.
It is suitable for short maps like Nuketown, Crash, Summit, Rust. It is useful in modes like Search and Destroy Team Deathmatch. Make sure to try this weapon out and we are sure you will be amazed at how this gun works.
Subscribe to our Youtube Channel. Follow us on Twitter & join our Telegram channel for more post-updates.
---
Check out GUNSMITH LOADOUTS here –
Abhigyan identifies himself as a tech geek, gaming cognoscenti, and also a connoisseur of music. Unidentified and mysterious phenomena never fail to gather his undivided attention. When not reading about bizarre and perplexing entities across the Universe, he can often be found cheering for his favorite teams in Football.