Last updated on January 2nd, 2023 at 05:33 pm
Ever since the beginning of time, humans have attempted to distinguish themselves via competitive acts of skill, agility, or sheer might.
This has taken various forms but generally entails completing a job in the shortest amount of time, defeating your opponent(s) in a physical contest, or scoring the most goals, points, or whatever, usually with a ball of some kind.
In such advanced digital times, virtually anybody can get off the bench and start playing their favorite sport through the miracle of video games, and Nintendo Switch has a slew of sports titles allowing you to participate from the comfort of your sofa, regardless of your aptitude or talent.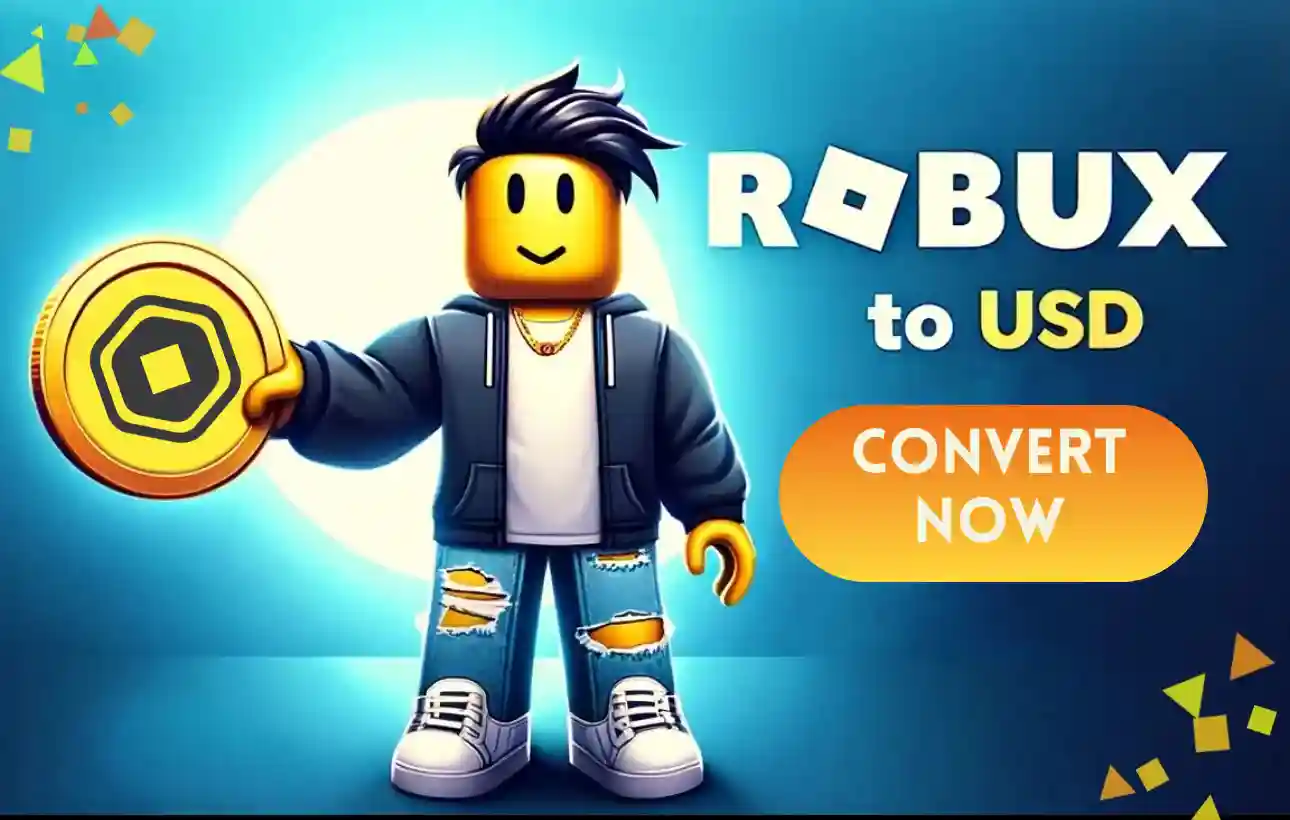 Below we've picked out — in no particular order — the best sports games on Nintendo Switch. If you're down with ball games, though, or fancy yourself as an Olympian, you've come to the right place.
Top Nintendo Switch sports games
1. Mario Strikers: Battle League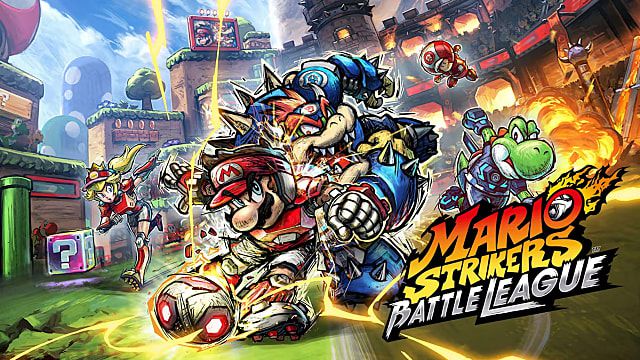 This much-anticipated Mario sports game brings some heat to your average 5v5 football games. Players take control of iconic characters and use their special abilities and items to change the tides in-game.
While the action on the field is fast and furious, there's a solid incentive to spend time getting ready before each fight owing to unlockable gear. These provide stat bonuses and alter your in-game look.
One could even equip customizable gear that grants better stats such as speed, strength, and accuracy. Up to 8 players (4 on each time) can join a match and compete against each other on one Switch system.
It's been 15 years since the last Strikers game, and this new edition brings online play, power strikes, and more.
The arcade-inspired soccer game modifies the conventional soccer regulations significantly, introducing special Hyper Strike talents that allow you to get double points for a goal.
There's also a slew of recognizable figures, such as Mario, Luigi, Bowser, Princess Peach, and Donkey Kong. Once you've mastered the basics, you can head online for a complex multiplayer feature that appears to be improving over time.
---
2. Xenoblade Chronicles 3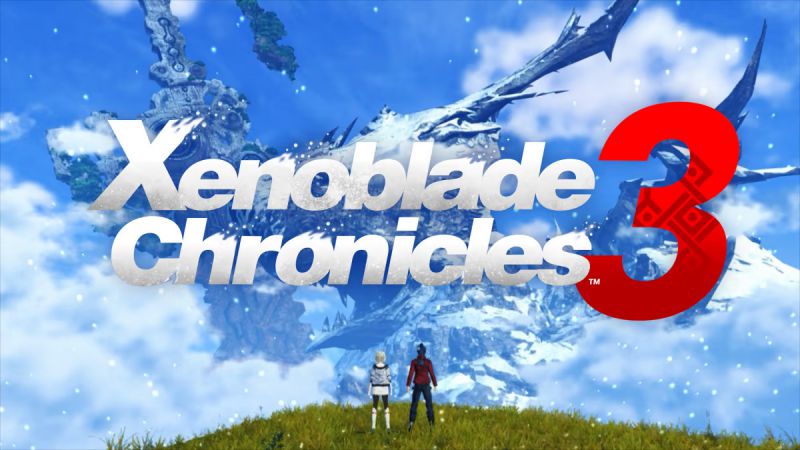 On June 24, the sequel to the sci-fi roleplaying series will be released. Apart from the fact that it is set in the same chronology as Fire Emblem: Three Houses, the trailer doesn't reveal anything.
Players may anticipate the same expansive world with gigantic war machines and dangerous beasts as before.
According to Executive Director Tetsuya Takahashi, the game will be pleasant and accessible to all players, regardless of previous game experience.
---
Nintendo has published a hard mode update for Metroid Dread, which brings big stakes to the game. The first new level is dubbed Dread Mode, and it adds a one-hit-kill aspect that instantly kills Samus. This is fantastic news for senior gamers looking for a tough experience from the popular series. There will also be a boss rush mode, which will be available in April.
---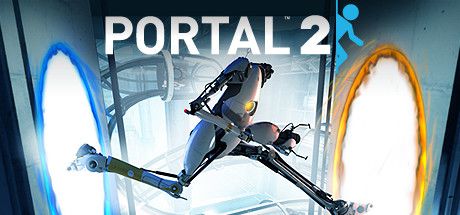 Both Portal games, which are unquestionable classics in the PC gaming industry, are set to release later this year, bringing the creative puzzle-exploration experience to the Nintendo Switch.
At debut, the firm offers local, online, and split-screen multiplayer and is priced under 20$ according to creator Valve.
---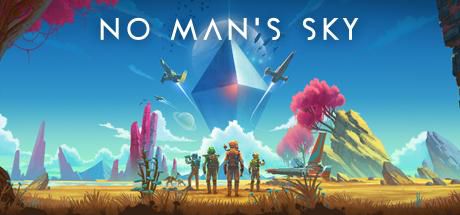 Sean Murray's grandiose space exploration game is coming to the Nintendo Switch this summer. At debut, the title will feature all of Hello World's previous five years of updates for the PlayStation, Xbox, and PC editions.
Players will soon be able to embark on intergalactic journeys to various places, forage for materials, and construct bases while relaxing on their sofa.
With cross-play enabled, one may also play co-op with a friend from another platform.
---
6. Nintendo Switch Sports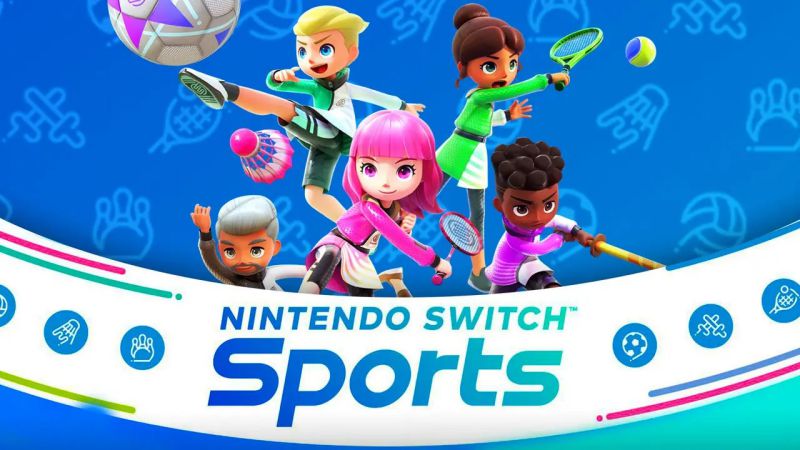 Nintendo's latest announcement, similar to iconic Wii Sports games, introduces bowling, tennis, soccer, chambara, badminton, and volleyball to the Switch's simple motion controls.
In addition to these six games, Nintendo said in the announcement trailer that Golf would be coming to Nintendo Switch Sports in the fall of 2022. When the Golf patch becomes available, an extra software update will be necessary.
Players may use the Joy-Cons to conduct activities in real life that are reflected in-game, creating an interactive gaming experience.
The game will be released on April 29 and will feature online play across all sports. You may also sign up for a beta test eventually this month by going to sports.nintendo.com.
---
7. Kirby and the Forgotten Land
As Kirby prepares for its next 3D adventure on March 25, Nintendo has opted to include a 'Mouthful Mode' to highlight our pink puffball's abilities and hunger.
Players can swallow a car and zoom across the map, or they can transform into vending machines and spray juice cans at oncoming attackers.
There's a lot to choose from based on the tasks you're working on, and as you complete missions, the Waddle Dee village expands, bringing new resources and amusing mini-games.
There is also a sofa co-op mode for when you have a friend around.
---
8. Mario Kart 8 Deluxe DLC
Fans hoping for a new Mario Kart game were disappointed when Nintendo confirmed that paid DLCs for the current edition will be available until 2023.
From March 18 until the end of 2023, a total of 48 new courses are anticipated for Mario Kart 8 Deluxe, arriving in six-course increments. All maps from earlier entries in the franchise, including the N64 Choco Mountain, Tour Tokyo Blur, and Wii Coconut Mall, have been updated and transferred over.
---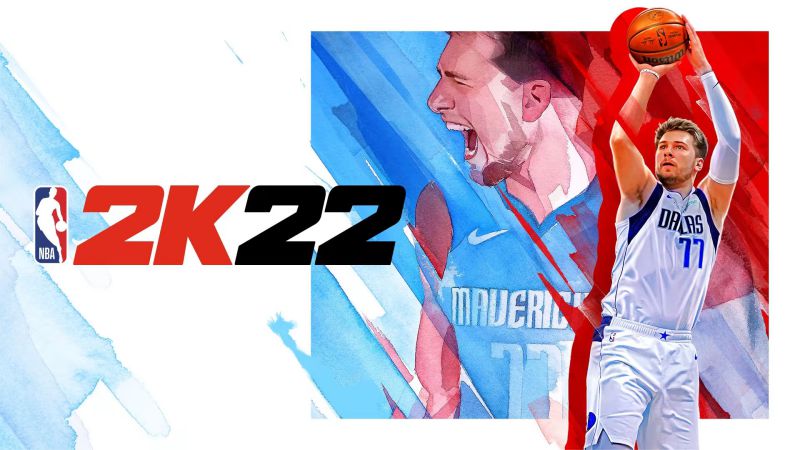 NBA 2K22 is yet another excellent entry in the genre, continuing the developer's tradition of providing satisfyingly strong Nintendo Switch adaptations of its basketball simulators.
Yes, most of the modes don't try anything groundbreaking — aside from MyCareer's revamped Neighbourhood setting — and the loading screens will have you pulling your hair out at times, but refined core gameplay and enough content to keep you playing until the end times make this an easy recommendation for b-ball fans.
Alternatively, the previous game in the series accomplishes a lot of the same things as this one, and it's probably a lot cheaper if you can still get it.
---
10. Windjammers 2 (Switch eShop)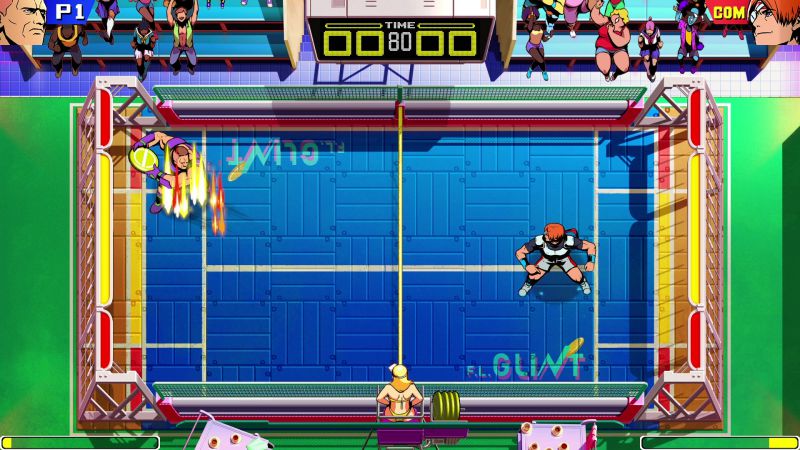 Dotemu has taken the addicting core structure of the Neo Geo classic and improved on it in every way with Windjammers 2.
The fundamental gameplay here is as lovable as ever, but it has been upgraded and given a true strategic kick by a slew of new actions and talents that add to the pleasure without detracting from or overcomplicating things.
Yes, there aren't many modes, but this is another Dotemu smash – an all-time classic improved upon, an arcade classic honed for a new generation.
---
11. Mario Golf: Super Rush
Mario Golf: Super Rush is the most recent installment in the Mario Golf series. The elite sport of golf is made approachable to everyone in this family-friendly title, with Princess Peach, Luigi, Toad, and others playing the links.
The gameplay is identical to previous editions, with a Shot Gauge determining the strength of each stroke. One of the most significant modifications is Speed Golf, a game in which you race around a course as rapidly as you can.
Aside from that twist, Super Rush is a normal Mario Golf trip – which isn't a bad thing.
---
Also Read:
Abhigyan identifies himself as a tech geek, gaming cognoscenti, and also a connoisseur of music. Unidentified and mysterious phenomena never fail to gather his undivided attention. When not reading about bizarre and perplexing entities across the Universe, he can often be found cheering for his favorite teams in Football.