This post is for you if you recently bought a Nintendo Switch or are considering buying one but are unclear if the Switch requires you to have internet access.
It's crucial to understand everything about a product before you buy it, and this includes whether you'll ever need an internet connection for your Switch.
While you can still conduct a cloud save without being online, you won't be able to save games to your console's memory or SD card. While you are not connected to the internet, you cannot update the software on your Switch or your game software.
The Nintendo Switch provides the ideal opportunity to play without the internet if you are traveling someplace with spotty or no online connection but still want to enjoy your games. Here is our article on- if you play Mario Kart on Nintendo Switch without internet.
---
Can you play Mario Kart on Nintendo Switch without internet
Short Answer: With the Nintendo Switch, you can play Mario Kart without an online connection. You'll need an internet connection to set up the console and download any games from the Nintendo Eshop, but WiFi is not required if you're solely utilizing Switch game cartridges.
Having internet connectivity for your Switch is not necessarily a bad thing, even if the majority of Switch games can be played without WiFi.
Connecting the Switch to the internet allows for online multiplayer gaming (as long as you have the Switch Online membership), automatic Switch updates, and game downloads from the Eshop, all of which are quite useful (often at a discount over buying the cartridges).
Hence, having internet connectivity is highly beneficial and will improve your gaming experience even if it is not required for the Switch (apart from the initial setup phase).
If you have the physical cartridges or have already downloaded them to your Switch, you may play the majority of games without an online connection. Providing they aren't internet games, that is.
One element that makes the Switch such a great console is its flexibility to be utilized both at home and on the go without WiFi. As a result, you may use it almost everywhere, whether on a plane or the road.
You may easily connect two Switch consoles and play together without WiFi or an internet connection as long as they are close to one another. Naturally, for this to be true, the game you are intending to play must support local multiplayer.
To play a Switch game locally, there are several connections that may be made, but in general, you just need a lot of Switches and copies of the game.
---
How to play on Nintendo Switch without the internet
The Nintendo Switch is a flexible gaming system that can be used as a portable device and a home console. The Switch's ability to be played anywhere, at any time, makes it a great choice for gamers who want to game while on the road.
For several of its functionality, such as downloading games and updates, accessing online multiplayer, and more, the Nintendo Switch also needs an internet connection.
What happens, though, if you wish to use your Nintendo Switch offline? Is it still possible? Indeed, we'll discuss a few methods to use the Nintendo Switch without an internet connection in this post.
These two sorts of consoles can only be produced independently by the majority of businesses. The fact that Nintendo designed the Switch capable of doing both flawlessly almost felt like a brag on their part.
Mario Kart is a popular game that many like playing on the Switch. It's so much fun to play this game with your loved ones and compete to see who is the best racer.
There are many various ways to win, but there is also some element of chance. Without WiFi, Mario Kart may be played on the Switch. While parts of Nintendo Switch Online, such as playing with others across the globe, are only available if you have access to the internet, Mario Kart can still be played just fine without either Wifi or the internet.
Method 1: Local multiplayer game
Playing local multiplayer on the Nintendo Switch is another option to use without an online connection. A single Nintendo Switch system may be used to play local multiplayer modes in some titles, such Mario Kart 8 Deluxe.
If you have friends or family members who also have a Switch, this is a terrific alternative because you can all play together without an online connection.
Method 2: Use the handheld mode to play
You may use the Nintendo Switch's portable mode to play games without an internet connection if you don't have access to a TV or want to play while on the road. As long as the material has already been downloaded, this mode enables you to play games, listen to music, and even view movies without an internet connection.
Method 3: Download Mario Kart before you go offline
You can download games and updates before going offline if you anticipate being without an internet connection for a long time.
You'll have all you need in this manner to play your favorite games without a connection to the internet. Connect to the internet, visit the Nintendo eShop, and download the games you wish to play to do this.
Follow us on Twitter & like our Facebook page for more post-updates.
---
Check out more –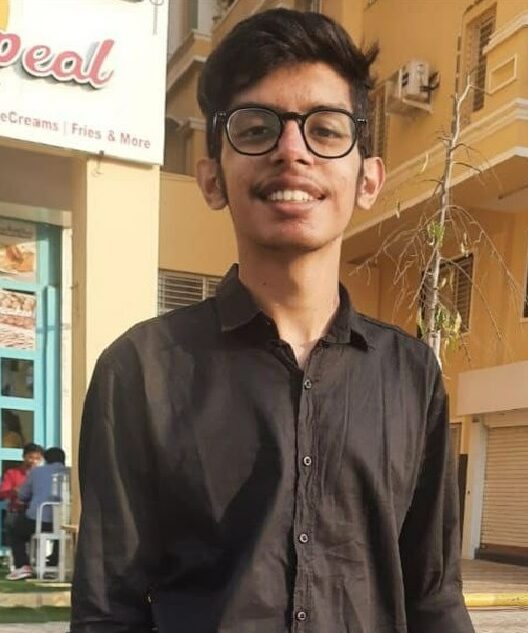 An experienced gaming content writer who emphasizes on offering the most recent information and how-to tutorials for the trending titles. Being a Hardcore gamer himself, he likes to try an array of games and likes to spend his time exploring them. He likes to unwind by listening to R&B music when he's not writing about gaming stuff.