When Roblox first launched in 2006, users could play games directly in their browsers, but by 2012, they were experiencing a number of problems. Roblox addressed this problem by developing a player that users are required to install in order to access the platform's games.
However, if you don't want to download the Roblox player, you may still play Roblox by installing an extension from the Chrome web store. You can play games on Roblox without downloading the software, and this post will tell you how.
It's not necessary to install the program in order to enjoy Roblox. Contrary to popular belief, you don't have to install the Roblox app on your device in order to play the game. Here is our guide on how to play Roblox without downloading (Now.GG).
---
How to play Roblox without downloading it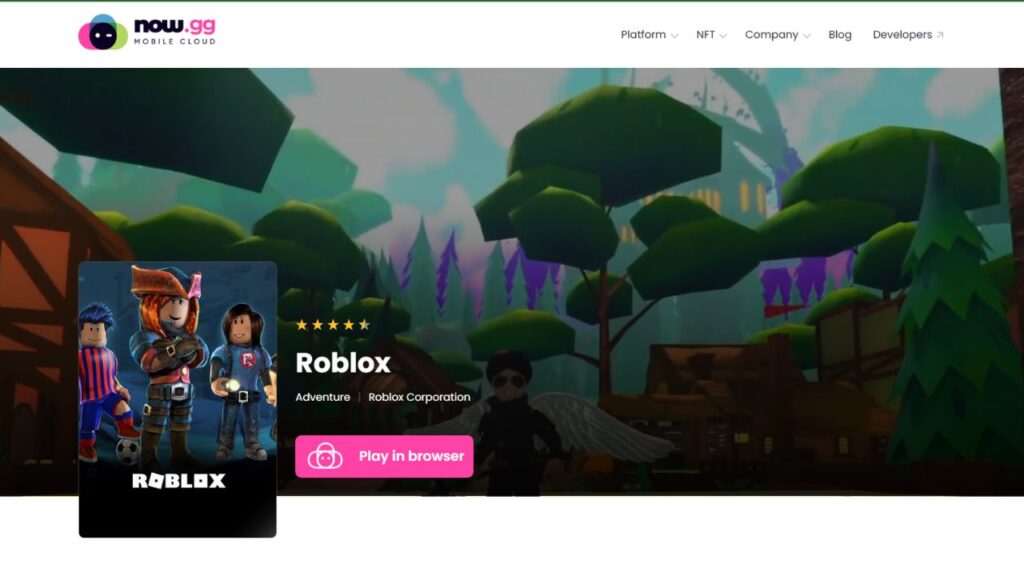 Short Answer: Now.gg is the best website to play games online without having to download anything. Now.gg's mobile cloud is a great place to play Roblox online at no cost. Now.gg ensures that the most recent build is always available for quick play.
Discover the best online playground, where millions of people from all over the world can play together and build their own custom experiences. If you can imagine anything, you can create it in Roblox. Join a large group of people all around the world who share your interest in having fun with your imagination and your passions.
Roblox provides everything you could possibly want. Need to go on a thrilling quest in the Middle Ages? Perhaps a voyage across the galaxy is more your speed.
What about taking a break and having some quality time with your closest pals? There is already a tonne of cool things to do and see in the world right now, and that number is just expanding.
Do you already use Roblox? Come back to your account and pick off just where you left off! Now.gg provides first-rate Android gaming. Anytime. Anywhere.
Your phone will no longer have to wait for hours while downloading mandatory updates and massive support files. Now.gg makes it possible to play the newest version of any game in a flash.
The most recent Android games are compatible with even the oldest smartphone. Now.gg brings you the best of Android right in your web browser. If you're using an old Android phone, a borrowed computer, or even an iPhone, Now.gg will bring you the best of what the platform has to offer, streamed directly to your device.
---
How to use Now.gg (Roblox)
Follow these steps to play Roblox without installing the game on your computer:
A. Possess unfettered use of a web browser
Most school computers probably have strict filters in place that prevent you from accessing Roblox. In a less constrained environment, such as your own house, you should give this a shot.
B. Join a service, such as Now.gg
With Now.gg, you may get instant access right in your browser. Rather than downloading the software to your computer, you may use this service to play Roblox. The aforementioned solutions are only necessary since Roblox Corporation does not officially provide browser access to their game. Of course, it would be ideal if gamers downloaded the Roblox app.
STEP 1: Go to Chrome settings
Go to Chrome's settings, type "Chrome web shop" in the search box, and then select "Add accessibility feature" to access the store.
STEP 2: Install the add-on
Then, in the browser's address box, enter "Play Roblox Online for Free Game," and select the first result. Then, select "Add to Chrome" to install the add-on. Here, you'll need to locate the extension icon in the upper right corner and then choose this one.
After that, Roblox's games tab will load, where you may access the vast majority of the platform's offerings.
STEP 3: Create or sign in to your Roblox account
You'll need to sign up for Roblox after installing a web browser. True to its name, signing up for Roblox is a breeze. Put in your birthdate, handle, password, and email address, and you're good to go.
A separate confirmation list will be delivered to your inbox shortly thereafter. Please check your inbox, click the link provided, and register for the event.
You may then play Roblox in a web browser after that. You may pick from a variety of alternatives after you sign in. You must choose a game from a list that will be on the home page in order to begin playing. To play Roblox in this manner, however, you will still need to download 1 file.
STEP 4: Visit Now.gg to play the game
The website may be seen on any computer, tablet, smartphone, or other devices that can run a web browser.
Though you may play Roblox online on Now.gg without first downloading the game, you will still need a Roblox account in order to play. This is a very significant consideration. If you don't have a Roblox account already, you'll have to get one before proceeding.
---
What is the Value of Using Now.gg
When compared to downloading the game, the reduced space needed is a major perk of playing Roblox on Now.gg rather than downloading it.
The Roblox app's data use is highly variable and proportional to how frequently you play the game. You may save space on your smartphone by playing games online instead of downloading them.
Now.gg, where you can play Roblox without downloading, automatically updates the game, so you never have to worry about playing an outdated version. The website will update the game whenever there is a new release, so you can always be sure you're playing the most recent version.
Enjoy on any gadget Playing Roblox on Now.gg doesn't need downloading, and you may do it from any device provided it has a web browser. It's a great way to make use of the service's mobility. This means that you may enjoy the game on any modern mobile device, from a tablet to a smartphone.
Some suggestions to make your time playing Roblox on Now.gg more enjoyable:
For a seamless and lag-free gaming experience, a stable internet connection is necessary. This requires a reliable connection to the internet.
Using a cable connection is preferable to a wireless one if you can't move closer to your router. You may play Roblox online without interruptions from latency or delay if you close all except the most necessary program.
Make sure all unnecessary programs and tabs are closed before starting the game. We can sidestep the problem if we do this.
Make use of a compatible web browser: Now.gg recommends using either Google Chrome or Firefox for the best possible gaming experience. Incompatibilities and slow page loads are only two of the issues that may arise if you use a non-supported browser.
---
Why do players need to play Roblox without downloading it?
The need to play Roblox without downloading it might arise for a variety of reasons. The majority of people give this reason as "job" or "school." You can't get the game on a public computer at the office or school.
It's also possible that utilizing your primary account to access the site will put you at risk. So many individuals all over the world like to play Roblox without having to download the game. Keep in mind, though, that you'll need a very stable internet connection if you want to play online without downloading.
Nonetheless, there is another choice available if you'd rather not download anything. Various unauthorized websites provide Roblox games that don't require installing the game client.
There is always a degree of risk involved with using such services; thus, you should always check for reviews before signing up. A simple Google search will turn up plenty of them for you.
The game may be played directly in a web browser, without the need for any additional software downloads, on the official Roblox website. If you're using a browser, it makes no difference which one.
Roblox is compatible with a wide variety of web browsers, including Opera, Firefox, Google Chrome, Internet Explorer, and even Tor. The Roblox game platform is web-based, meaning that you may access it directly from any modern web browser.
---
Conclusion
Now.gg makes playing the widely-played game Roblox quick, easy, and completely download-free.
You may play Roblox on Now.gg without installing the client by following the steps outlined here and making use of the advice and FAQs provided. With this, you may relax and enjoy yourself while gaming.
Follow us on Twitter & like our Facebook page for more post-updates
---
Check out more Roblox Games –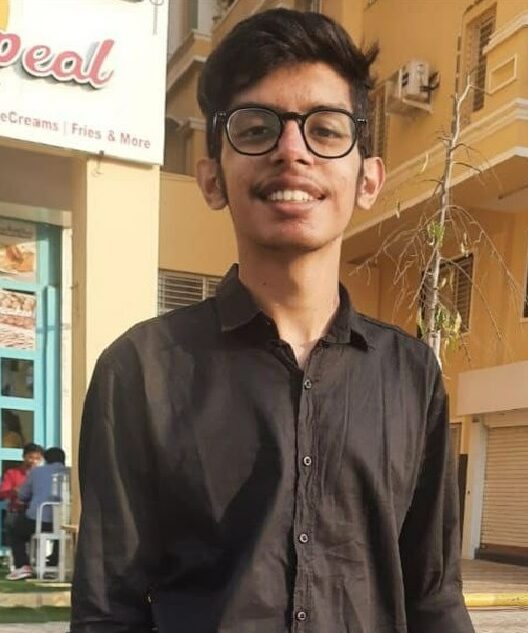 An experienced gaming content writer who emphasizes on offering the most recent information and how-to tutorials for the trending titles. Being a Hardcore gamer himself, he likes to try an array of games and likes to spend his time exploring them. He likes to unwind by listening to R&B music when he's not writing about gaming stuff.