Roblox is a fun game that can be played on PCs as well as mobile platforms including iOS, Android, PlayStation, and Mac OS. You may play a number of games on this website. Everything you're looking for in terms of pleasure and excitement may be found right here.
Roblox is a well-known online game platform for people of all ages. We are certain that if you are seeking for a specific type of game, it will be found on Roblox.
Being a part of Roblox's massive design community is a dream come true. Robux enables you to get a wide range of items for free or at a minimal cost. After a few games, the number of possible outcomes appears to expand.
It's no wonder that Roblox offers so many different game genres. On Roblox, users may also play a variety of games including action,  simulations, horror, adventures, racing, shooting games.
Whatever game you choose to play, the Roblox network will almost certainly have it. There are almost too many Roblox games to mention, especially considering how frequently new ones are released.
Roblox is the most popular gaming and playing platform among teenagers, with more than half of all Roblox users in the United States being under the age of 16.
There is a lot of stuff that you can buy for Roblox. Gift cards are one of the most purchased stuff for Roblox. Gift cards are very useful and you can also gift them to someone you want to. Today in this article we are going to talk about the duration of Gift cards. So here is our today's article on the topic How long is a Roblox gift card code. So, let's get started without any further ado.
---
How long are Roblox gift card codes
Short Answer: Roblox gift card codes are 18-digits long with this format – XX-XXXX-XXXX-XXXX-XXXX
Gift cards are cards that may be used in various online video games to acquire in-game membership, cash, and/or, in certain circumstances, unique goods that can be utilized in the game. They are generally valid for life until they are used. Gift cards as such don't have any limit to them.
They are known as Roblox cards Roblox and may be used to purchase Roblox Premium or Robux (and formerly Builders Club). However, online digital Roblox redemption codes, such as those found on Amazon, can only be used to redeem the virtual card's Robux value. When redeemed, the user will receive a unique item according to where and when it was purchased.
In the United States, Canada, New Zealand, Australia, the United Kingdom, Denmark, Finland, Norway, and Sweden, they may be purchased in increments of $10, $25, and $40 — or, in certain circumstances, $5, $15, $50 or $10-100/$25-200.
With the release of Roblox Premium, the Gift Cards area is now accessible by clicking on the Gift Cards button in the menu (formerly on the events section).
Since the launch of Roblox game cards, Roblox has used "Fast card," a popular method used by businesses to manufacture and distribute gift cards. On January 22, 2021, a bug occurred in which if a user redeemed a CVS gift card, it would award them every CVS gift card item issued over the years.
---
How to put in Roblox gift card code
This should just take around a minute to complete:
In a web browser, navigate to the Roblox gift card redemption page.
Please sign in to your account.
Enter your gift card PIN and press the "Redeem" button.
You should receive a notice indicating that the credit has been successfully applied to your account.
However, if you have difficulty and appear to have a one or zero in your gift card code, you may need to re-enter your code and change those digits with either a capital letter "I" or "O."
---
What does a Roblox Gift card look like?
This card is generally online and the code is there which you can redeem. However, offline cards may look like black paper with a Roblox gift card written on it.
When a gaming card is redeemed, the full amount of Roblox Credit (card value) from the Roblox card is credited to the consumer's account. It has the same worth as the various game cards and may be used to buy Robux or a Roblox Premium membership. Users were able to convert unused Roblox Credit to Robux thanks to an October 2019 upgrade.
A Roblox card may be used to purchase Robux or Premium membership. The customer can expose a PIN Code number by scratching off a grey security strip on the back of the card. The PIN Code may then be entered into the website's gaming card area and redeemed.
Depending on the quantity or shop, game cards can also be used to get certain special products (typically connected to the time of year); when redeemed, the items are added to the consumer's account. The offered goods vary every month and may be seen in the website's game card area.
---
FAQs
1. How many digits is a Roblox gift card?
The offered goods vary every month and may be seen in the website's game card area.
PIN Code Formats: 1234567890 – RBXXXXXXXXXXXX
You will be dismissed for gift card theft if you steal or peek codes from gift cards that have not been activated by a store. When redeeming a Roblox Digital Code, you will receive Robux alone (no Roblox Credit or Roblox Premium). These Roblox cards are available on Amazon.com.
PIN Code Format: XX-XXXX-XXXX-XXXX-XXXX
That's all for today's article on How long is a Roblox gift card code. Do check out all the sections and let us know if that was helpful or not. Till then, stay safe and follow us for more upcoming gaming coverage.
Follow us on Twitter & like our Facebook page for more post-updates
---
Check out more Roblox Games –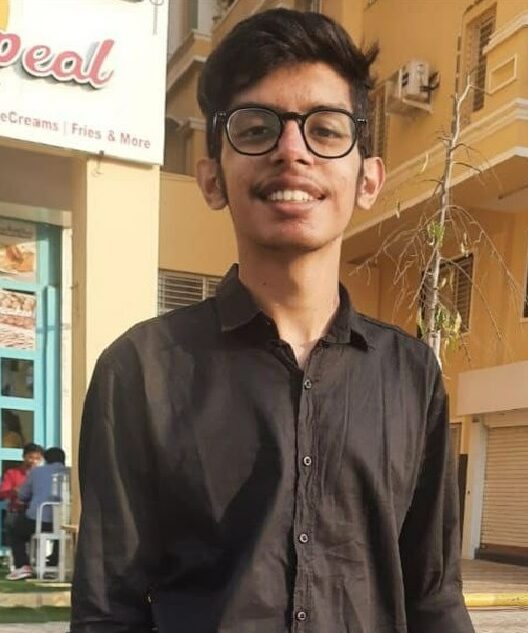 Jatin is an aspiring dentist with a keen interest in video games who likes to spend his time playing an array of different games. Other than that, he is a die-hard basketball fan who often embraces R&B music.