Farming Simulator 22 is now available for purchase at any moment you want to give it a try. When you initially start the game, there is a lot to learn and a steep learning curve, which might be scary. Farming Sim 22 has a large shop with a choice of upgrades for your farm.
Today, we won't give you any equipment advice, but we will show you how to make the most of the game's store.
Farming Simulator 22 features everything that makes a simulation game fun. And one of the most important things to know if you want to succeed in Farming Simulator 22 is how to acquire land.
In FS22, what are the prerequisites for acquiring land? Well, it's actually rather simple, but there are a few things to keep in mind before you get started.
One of the most important things to remember while buying land in F22 is that single fields are not available for purchase. You may always add a field to an empty zone or simply change the size of an existing one. You have complete control over how the land is organized in this technique. It's also worth noting that most of the fields will be uneven in shape.
Getting chores or projects done might be difficult at times. This game is a one-of-a-kind and challenging experience in and of itself. We're here to assist you in obtaining your own piece of property. Here is our guide on How to sell Straw in Farming Simulator 22. So, without any further ado, let's get started.
How to sell Straw in Farming Simulator 22
Do you want to learn how to master Farming Simulator 22? If you answered yes, you should learn everything you can about straws because they are extremely crucial in FS22. For instance, you must first determine where to purchase them. As a result, we'll tell you a little bit more about straws.
To begin, we'd like to point out that you'll need to know where to look for the straws. Simply navigate to the southern portion of the map to discover the Heating Plant. Simply seek the corner entry and enter the building where you can sell your bales when you arrive.
As in past Farming Simulator sequels, the bailing technology will be exciting in Farming Simulator 22. Players can use this technology to collect grass, hay, or straw, convert them into balers, and wrap them up. You'll earn straw or hay when you mow grass in Farming Simulator 22. The straw should be collected using a loading wagon, a baler, or a forage harvester.
The bales are highly convenient because they can be loaded, transported, and stored fast. Every bale has a high capacity of four thousand litters, regardless of the material. Bales are available in two different shapes: cubic and cylindrical. This makes things easy for the players, so pick your preference.
If you've played prior versions of Farming Simulator, you'll know that the straw is what a harvester leaves behind. If the combine harvester harvests cereal crops like oats, wheat, or barley, it will leave a lot of straw behind.
The fact that oat generates the least quantity of straw and barley produces the greatest is useful information. With the right header equipment, scoops, and wagons, forage harvesters may readily gather up stray straws. However, employing a baler to compress the straw into bales is generally the best solution.
Because there will be so many types of machinery, cars, and other pieces of equipment in Farming Simulator 22, some mowers may leave straws behind when operating on a field of cereal crops.
---
Where to sell straws in Farming Simulator 22
You have a few options for what to do with the straw once you've collected it. You can either sell the straw or utilize it to provide bedding for your farm's animals.
Farming Simulator 22 is the most popular simulation game for farmers, and it continues to improve year after year. Furthermore, it is the only agricultural game that features the most well-known companies in the industry, such as John Deere. If you enjoy simulation games and want to play a role-playing farming game, this is probably the best option for you.
The ability to modify is a fantastic aspect of the FS. Players in the game can edit the original game and improve it with features they want thanks to the developers. Mods are incredibly popular, and committed players build new versions on a daily basis.
With the upcoming release of the next version (hopefully), the community is even more excited about the availability of Farming simulator updates and how they will improve the game.
And, if you're trying to master the game, you'll need to know everything there is to know about it, including crucial details like where to sell bales in FS22. Bales are essential for developing your farm's land and earning revenue. So you'll need to know where to sell straws in Farming Simulator 22.
You now know where you may sell bales in Farming Simulator 22. If you look right on the map's southern boundary, you'll see Heating Plant. So, in FS22, there's a spot at the entrance where you may sell straws
Another option for purchasing and selling straws is to do so straight from the farmstead. Hens can only be bought in this way. From the shopping menu, select the last option, which will lead you to the Dealer section. Although there is a transit fee, you can freely buy and sell straws here.
That's all for today's article on How to sell Straw in Farming Simulator 22. Do check out all the sections and let us know how this guide was helpful for you while playing the game. Till then, stay safe and follow us for more upcoming gaming coverage.
Follow us on Twitter & like our Facebook page for more post-updates
---
Check out more Roblox Games –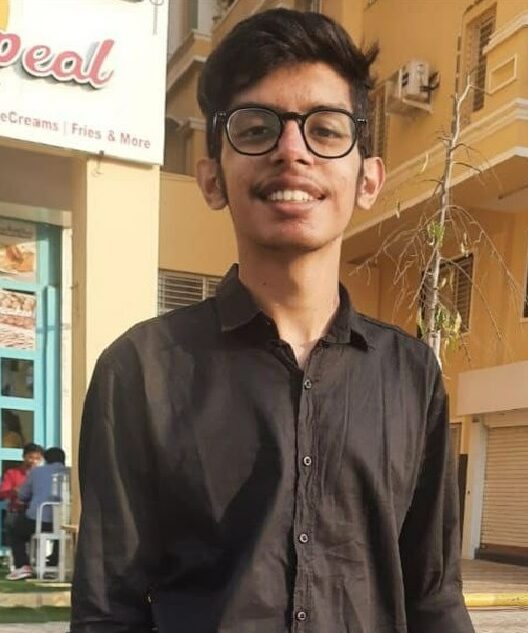 Jatin is an aspiring dentist with a keen interest in video games who likes to spend his time playing an array of different games. Other than that, he is a die-hard basketball fan who often embraces R&B music.