Farming Simulator 22 is now available for purchase at any moment you want to give it a try. When you initially start the game, there is a lot to learn and a steep learning curve, which might be scary. Farming Sim 22 has a large shop with a choice of upgrades for your farm.
Today, we won't give you any equipment advice, but we will show you how to make the most of the game's store.
Farming Simulator 22 features everything that makes a simulation game fun. And one of the most important things to know if you want to succeed in Farming Simulator 22 is how to acquire land.
In FS22, what are the prerequisites for acquiring land? Well, it's actually rather simple, but there are a few things to keep in mind before you get started.
One of the most important things to remember while buying land in F22 is that single fields are not available for purchase. You may always add a field to an empty zone or simply change the size of an existing one. You have complete control over how the land is organized in this technique. It's also worth noting that most of the fields will be uneven in shape.
Getting chores or projects done might be difficult at times. This game is a one-of-a-kind and challenging experience in and of itself. We're here to assist you in obtaining your own piece of property. Here is our guide on How to sell Vehicles in Farming Simulator 22. So, without any further ado, let's get started.
---
How to sell Vehicles in Farming Simulator 22
Expansion of your farm can be costly, especially when it comes to your vehicle fleet. Sure, you could lease them and pay a monthly charge, or you could take out a bank loan. Those are options, but they aren't the most efficient. Alternatively, you might pay a regular visit to the local dealer and inspect the equipment for sale.
In Farming Simulator 22, there are over 400 machinery and tools to choose from, and the more powerful and diverse they are, the more money they cost. If you can't afford the machine of your dreams, you'll have to work for it. Your local dealer's used vehicle selling area might be a helpful shortcut.
A rotating set of machines is provided at a reduced price. If, for example, you see the tractor of your dreams and have the funds in your bank account, you should act promptly.
Looking for a 500 horsepower tractor? Isn't it on sale for 50% off? Isn't it practically your birthday? It may come as no surprise, but purchasing secondhand autos has a few minor negatives to consider: They may require some maintenance depending on the size of the discount, and their performance may be impaired.
An old tractor will not have the same power as a brand-new tractor. You'll have to put more money into it and restore it. Furthermore, even if fixed, a used vehicle would wear out faster than a new vehicle, increasing the cost of maintenance.
That's not even taking into account the paintwork damage that comes with used cars: Now, repairing and maintaining the varnish's vibrancy are two different things! Even fully restored equipment requires a new coating to regain its lustrous appearance.
Sure! Even with all of these minor disadvantages, a good price is still a good deal, and buying used machinery may save you time and money.
For example, the larger working width of your new but used cultivator compensates for the reduced working speed due to its condition without requiring further repair. And, after you get it back up to speed, you'll be able to receive even more for the modest price you spent in the first place.
---
What are the different tabs in dealer shops?
The shop menu is divided into several tabs. If you're new to farming, it may appear intimidating at first, but it's simple once you know what to look for. Let's start at the beginning.
The brand's page displays all of the possible brands in the game. Look here if you want to build a fleet of machines and tools from a single manufacturer.
The vehicles tab is divided into several groups. If you're looking for a small, medium, or large tractors, harvesters, or sprayers, simply click on the appropriate category to see what's available. We take a closer look inside before showing you how to choose and purchase a vehicle.
All of the tools you can attach to your vehicles, including mowers, cultivators, and seeders, are found under the Tools tab. Of course, they're organized so you can find what you're looking for easily. In a moment, we'll take a closer look at a few tools.
Big bags, pallets, and bales are among the goods under the objects category that can be used for sowing, fertilizing, or feeding animals. Please keep in mind that the Seed Big bag contains seeds for all of the crops you intend to plant. Wheat or oat-only big bags are designed to be fed to your cattle.
If you want to save money, you should go to the used automobile sale. A constantly changing selection of machinery is available. The discount ranges from little to large, allowing you to upgrade your fleet sooner rather than later. Keep in mind that secondhand machinery may need to be fixed and cleaned in order to perform as well as new machinery.
The owned items tab lists all of the machines you own, organized by category. If you click on the machinery, you may even sell it and see its current location on the map.
All rented vehicles and tools are displayed under the leased items tab. It's critical to maintain track of leased equipment because it generates recurring lease expenses. From here, you can return them to the shop.
The Pack tab serves as a handy reminder of what you'll need for specific jobs. Let's say you're looking to purchase everything you'll need to plant and harvest grains. You're all set if you get the grain pack! Because machines can overlap, each item in a pack must be purchased separately. If you already own a tractor or cultivator, you can skip these things.
---
Where to visit the vehicle dealership?
We choose the John Deere 7810 from the vehicle tab's'medium tractors' category. This tractor will be used for the majority of our lessons because it is powerful enough for everything you'll be doing both at the beginning and later in the game.
When purchasing a vehicle, make sure to look over the specifications on the left. Make sure any tool you choose for attaching has enough horsepower before you buy it.
If you like, you can pick your favorite wheel brand. With some brands, you may have to spend a little more. Some brands have more wheel options than others, such as thin tires, which are useful if you're playing with crop devastation turned on. You can also attach a front loader.
However, you can customize your tractor at any time in the shop and do not need to purchase all of the upgrades away.
Hit the buy button if you're certain you want to buy the tractor and have the funds in your bank account. You can also lease machinery for experimentation or one-time use if you don't want to buy it.
Let's move on to the tools tab now. Select the RABE EG from the "cultivator" category. It requires a tractor with a minimum horsepower of 90, as seen on the left. That's something our tractor can do, so we're good. It's yours if you press the buy button once more.
In Farming Simulator, anything you buy will appear in front of the local store. On the map, click the store icon to teleport yourself, and then click visit to teleport yourself. You can also tag it to make it stand out on your mini-map.
All of your purchases are parked in front of the business over there. Two glowing icons are also visible. One is for the shop, and the other is for the dealer. You can personalize, repair, or repaint your vehicle if you park it in the approved area of the dealer's workshop. It also provides information about the condition and value of the item.
That's all for today's article on How to sell Vehicles in Farming Simulator 22. Do check out all the sections and let us know how this guide was helpful for you while playing the game. Till then, stay safe and follow us for more upcoming gaming coverage.
Follow us on Twitter & like our Facebook page for more post-updates
---
Check out more Roblox Games –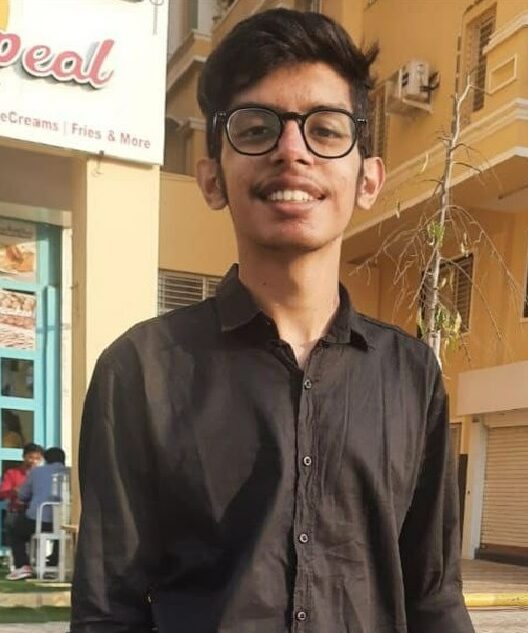 Jatin is an aspiring dentist with a keen interest in video games who likes to spend his time playing an array of different games. Other than that, he is a die-hard basketball fan who often embraces R&B music.