Like every other gadget, your Switch Lite has flaws. Despite being rare, you could run across certain hardware or software issues. Your gaming experience may be harmed if Switch Lite occasionally fails to start or becomes sluggish.
The main selling point of the Switch Lite is its hybrid design, which lets you play games on a huge screen or carry it about as a portable. It is an issue if the console is not functioning properly when traveling, especially if it is completely unresponsive.
Here is our guide on Nintendo Switch Lite won't turn on after a hard reset.
---
Why is Nintendo Switch Lite won't turn on after hard reset
Short Answer: If your Nintendo Switch Lite won't turn on after a hard reset, there could be several reasons. It could be due to insufficient battery, damaged charging port or cable, firmware issues, and Hardware issues.
1. Not enough battery power
Your Switch Lite could not be turning on after a hard reset because the battery is low. Before attempting to turn it on again, try charging it for at least an hour.
2. Cord or charging port damage
The charging port or cable may be at fault if your Switch Lite isn't charging properly. Check both of them for any damage or obstruction-causing debris.
3. Firmware problem
The hard reset could have triggered a firmware problem that prevents your Switch Lite from coming on. By pressing and holding the power button for 12 seconds, releasing it, and then waiting a few seconds before pressing it once more to turn on the console, you can try doing a soft reset.
4. Hardware problem
Your Switch Lite could not be turning on due to a hardware problem, such as a bad battery, motherboard, or another component. If this is the case, you might need to get in touch with Nintendo customer service for more help or bring your console to a repair shop.
5. Physical harm or water damage
Your Switch Lite could be unable to switch on if it has been physically damaged, such as by being dropped, or if it has been exposed to water. If this is the case, you might need to get in touch with Nintendo customer service for more help or bring your console to a repair shop.
---
Fix: Nintendo Switch Lite won't turn on after hard reset
Method 1: Ensure that your Nintendo Switch Lite is powered on
Just make sure the Nintendo Switch Lite is charged before continuing, and if it isn't, charge it using the genuine Nintendo charging equipment. To charge the Nintendo, use the USB power cord that came with it and the adapter.
Never use a USB cable and adapter from a third party because, over time, they may destroy or harm the battery in your Nintendo Switch Lite. The Nintendo Switch battery should be charged for at least 30 minutes. in order for it to turn on. To turn on your Nintendo Switch Lite after charging it, adhere to these button combinations.
15 seconds of holding the power button before pressing it once more (Just a click of a button). This will force a hard reset of your Nintendo Switch, which should resolve any problems with the power button or a blank screen on your Nintendo Switch Lite.
The issue of a black screen or the Switch not turning on can occasionally occur, and hard resetting will usually cure it. If this doesn't work for you, try the other button combinations that are listed below; chances are good that they will.
Method 2: -Charge the battery thoroughly
The Nintendo Switch has to be charged for 24 to 30 hours since using it for an extended amount of time causes the battery to deplete and need more time to fully recharge.
You shouldn't worry; doing this won't actually harm the battery. Don't overdo it and don't do it too frequently, though. In an effort to extend the battery's life, doing this will essentially power cycle the battery. Try turning on your Nintendo Switch Lite after a lengthy battery charge for the Nintendo Switch, and it should work for you.
Method 3: Change Your Dock or Adapter
Remember that even after a hard reset, your Nintendo Switch Lite won't power on if your adapter or dock is broken. You might look at other charging options, such as utilizing a different Nintendo charging dock. Be sure to check the device's charging port before you insert the cord. Make sure there isn't any dust or trash.
Use cotton on the end of a tiny toothpick to dab the charging port to get rid of dust and grime. Whenever you do this, you must exercise caution. The charging pin connections might be bent if you scrape too hard. The solution is a few drops of 95% isopropyl alcohol.
Make that the wall outlet is operational as well. Try using various outlets with the adaptor. In this manner, a defective wall outlet might be found. It is advised to plug the adaptor in directly.
Method 4: Hard reset Switch Lite without erasing saved games
Holding down the power button for around 12 seconds can cause your Nintendo Switch Lite to shut down if it is stuck on a black screen. Hold down the Volume Up (+) and Volume Down (-) buttons after that to turn the device ON. Holding the Volume Up (+) and Volume Down (-) together will allow you to boot into recovery mode.
On the Recovery mode screen, choose "Restore Factory Setting Without Losing Save Data" by clicking. I just wanted to let you know that this will take some of your time.
Method 5: Internal damage or battery problems
There is a potential that the battery in your Nintendo Switch Lite is dead or incapable of starting up fully if your device frequently displays a black screen or fails to boot. This results in a black screen.
You may either get a new battery installed in your device or take it to the local expert in your area who handles all console and controller repairs.
Or Call Nintendo's customer service if your device is still covered by warranty so they can assist you to get the battery (usually for free depending on the warranty) and maybe even cure the entire issue.
Also, there is a risk that the motherboard or chipset may have some internal damage. which a nearby professional may work on and perhaps repair. Typically, they are so adept at it that the likelihood of their failure to correct this is reduced.
Method 6: Contact Nintendo Support
If none of the aforementioned repairs work after attempting them, consider visiting your local Nintendo Switch store or calling their customer service to get assistance or schedule an appointment.
They are the ones that really created the item, hence they are the most knowledgeable about what they have produced. They are able to assume the most responsibility, in contrast to the local technician who does not.
Nintendo could charge you more money for repair than the nearby specialists do for obvious reasons. In contrast to the nearby console technicians, it is simple to contact Nintendo.
Hence, you should visit Nintendo or contact them by phone if all the preceding techniques don't enable you to get the power button to respond and your computer still won't turn on.
Follow us on Twitter & like our Facebook page for more post-updates.
---
Check out more –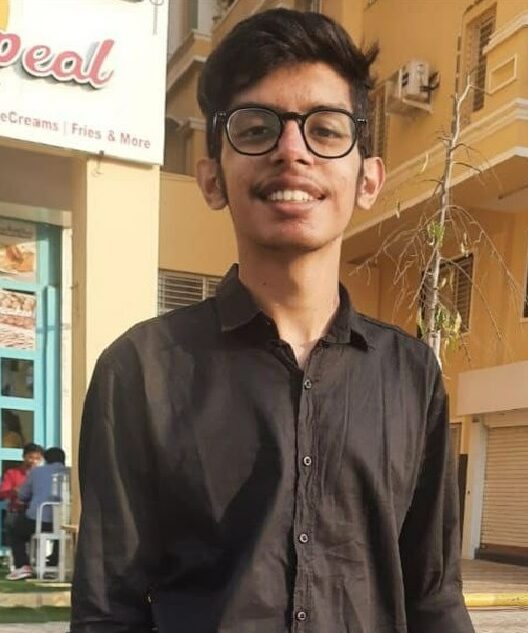 Jatin is an aspiring dentist with a keen interest in video games who likes to spend his time playing an array of different games. Other than that, he is a die-hard basketball fan who often embraces R&B music.