Combat in Roblox may be done in a variety of ways. Combat, like any other kind of art, allows its professionals to create something thrilling, fraught with danger and promise, and ultimately resolved by the triumph of one over another.
And that's exactly what you'll be doing in Combat Warriors, where you'll be facing off against an opponent with a wide variety of weaponry and the only objective of winning. By enhancing the power of the player's weapons with enchants, the player in Combat Warriors is treated to a really spectacular combat experience.
But if you're unfamiliar with this feature and have never used it before, there's no need to fret. You can count on us to take care of everything. This complete guide on how to use enchants in Combat Warriors in Roblox has been written for your convenience. We've also compiled a list of all the enchantments we know of, in order of availability, in case you're interested.
---
How to use enchants in Combat Warriors: Roblox
In Roblox, a weapon or utility may be enhanced visually by adding an enchant, which is essentially just decorative goods. Roblox has thousands of one-of-a-kind enchants created by users. Every one of them is unique in terms of both features and cost. It is possible to earn experience and in-game currency by engaging in battle with other players.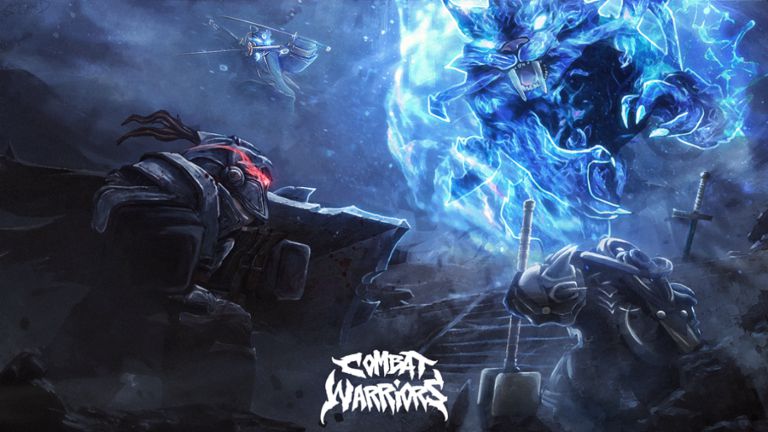 You'll need those funds to level up and equip yourself. Aether is a kind of cash, which could be used to purchase cosmetics. Check out our detailed guide on how to get Aether in Combat Warriors for more information about acquiring Aether in Combat Warriors Roblox.
The following is a step-by-step guide for you to follow if you have never used enchants on your weapons before:
Step 1: Go to the Controls menu and choose Loadout.
Step 2: Choose whatever weapon you wish to use.
Step 3: Click on the weapon you want to personalize.
Step 4: Go with Enchant
The right side of the page is divided into two parts: Skin and Enchant. Simply select the Enchant tab.
Step 5: Put on an enchant.
Put one of the enchants you've spent money on to good use. Finally, success! You will now get a cool enchant on your weapon instantly.
Types of Enchants
Enchants may be purchased from the marketplace via Aether. The enchants on a weapon or utility are represented as bits or decorations that surround the item. There are four distinct categories of enchantments, and they are as follows:
Common:
Sparkles
Red Sparkles
Blue Sparkles
Green Sparkles
Bubbles
Red Bubbles
Blue Bubbles
Green Bubbles
Explosion
Uncommon:
Golden Sparkles
Skulls
Crimson Skulls
Green Poison
Blue Poison
Crimson Poison
Yellow Poison
Purple Poison
Black Poison
Rare:
Vortex
Void Ring
Light
Aurora Light
Shadow Light
Legendary:
Galaxy
Galactic Star
Amaterasu
Fire
Green Fire
Blue Fire
Crimson Fire
White Fire
Lightning
Crimson Lightning
Purple Lightning
Black Lightning
Snake Lightning
And with this, we have reached the end of the guide. We hope the article helped you figure out how to use enchants in Combat Warriors Roblox.
---
Follow us on Twitter & join our Telegram channel for more post-updates.
---
Abhigyan identifies himself as a tech geek, gaming cognoscenti, and also a connoisseur of music. Unidentified and mysterious phenomena never fail to gather his undivided attention. When not reading about bizarre and perplexing entities across the Universe, he can often be found cheering for his favorite teams in Football.