Open World Role Playing Games (RPG) are one of the best genres of games that became popular in recent times. And due to this, we get to see a number of such open-world RPG games on all platforms such as Android, iOS, and Windows. But, in this one, we will limit to only iOS devices. So, you get the idea that there are tons of them.
Now, when there are a lot more options than needed, then the one who has to make the decision gets puzzled. If you are in the same scenario, then stick around. As we will be sharing the list of the top 8 best open-world RPG games for iOS devices.
What are open-world RPG games? 
Before getting started with the actual list, it is always better to get the basics cleared. So, for those who do not know, open-world RPG games are actually a sweet spot of two genres. Firstly, open-world as the name says are such games in which the playable area is limitless. It implies that in order to progress in the game, you are not restricted to any sort of boundaries. Also, these games give users the freedom to choose and play with their own flow.
On the other side, RPG games are filled with responsibilities. These set up a fictional world with many characters, levels, and hurdles to pass them in the progress. Basically, in these games, you play as a particular character and thereby fulfill the tasks in order to proceed further.
Now, open-world RPG games bring the best of both worlds. In other words, with these games, you do get the tasks to complete at the same time, not limiting to any certain flow. With that said, let's begin.
---
SEE ALSO: (2021) Top 10 Best Open World games in Roblox
---
Top 8 Best Open World Role Playing Games for iOS:
Starting off with one of the latest releases for open-world RPG games, i.e., Anima. Actually, Anima brings that experience of old school games and present in a much better way. Thanks to those subtle graphics, characters, and engaging sound effects.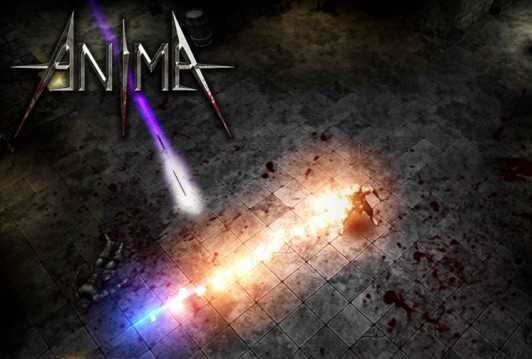 Coming to features, you get more than 40 levels with another 10+ secret and unique levels that keep you curious. In this same way, it brings a more like of dark world, which suits well and adds up to the gaming experience. Not just that, there are around 8 gems to collect, with around 45 skills to add to your character and finish the game with ease. Overall, Anima is definitely worth a try and in my view, playing this game with earphones plugged in is just a pleasure.
---
2. Exiled Kingdoms (Free): 
Talking about old school games, Exiled Kingdoms also comes into the same category. First things first, the graphics here are not that fantastic or anything magic as compared to others in the list. But still, this one completely makes it into the list with its simplicity.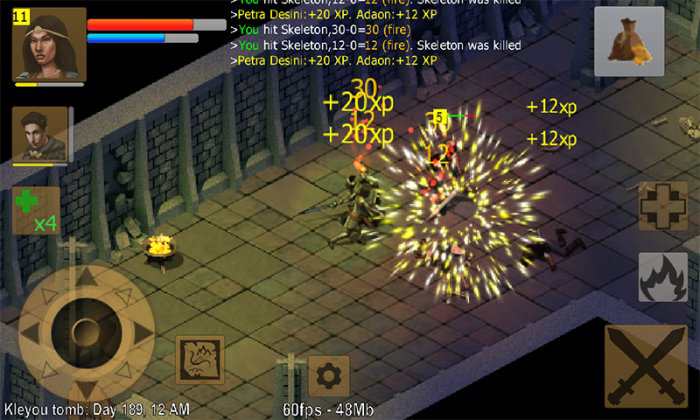 On that note, let us start with those things which exiled kingdoms have kept and maintained simple. A simple plot set up in 100 years ago era with a single player. Of course, you do get to interact with a wide range of characters, modes, and add-ons such as engaging dialogues, daily quests, and more. And the best part is that there are no ads, no in-app purchases, no mini transactions for the sake of different things, etc.
---
3. Stardew Valley (449 INR): 
Most of the open-world RPG games are into the action genre and the plot is around any kingdom, country, or something else. But for a change, Stardew Valley is set up on a farm as the main plot and the story revolves around the development of those farms. If you are into those things and looking for not so action-oriented games, then this is the one you should surely try.
For the features part, the graphics are decent and pleasant, dive into different seasonal festivals and quests, battle against monsters to get that valuable treasure. Finally, this game will also affect and may even change your perspective towards farm life. After getting into it, you may even love it.
---
4. Vengeance (around 299 INR): 
In some cases, you as a user connect even better when the same is presented in your regional or desired language. For these cases, Vengeance is available in Russian, Spanish, Portuguese and of course English. Even though it is an added bonus having multi-language support for games it does not make much sense for Indian users.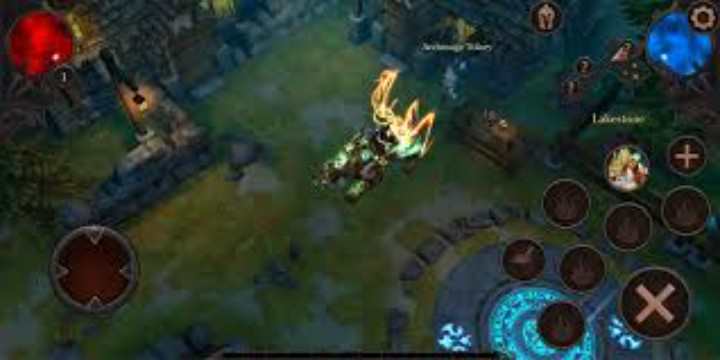 Anyways, the game is still worth noting thanks to the features it brings along. To begin with, there are 7 characters and 4 skills, and many other levels, enemies, etc. Also, the music is another highlight which will take the game to another level. Not to mention, that single spend of 299 INR is the only thing to pay, and after that's done no interruptions at all.
---
First of all, this is by far the costliest game on the list and that price tag is there for a reason. Starting with the plot, Hero Seige is on the ancient world with your character or group of monks duty is to save the world from extinction. Next up, there are 4 different modes to play on, online multiplayer up to 4 players, 150 hats of customizing your character, and more.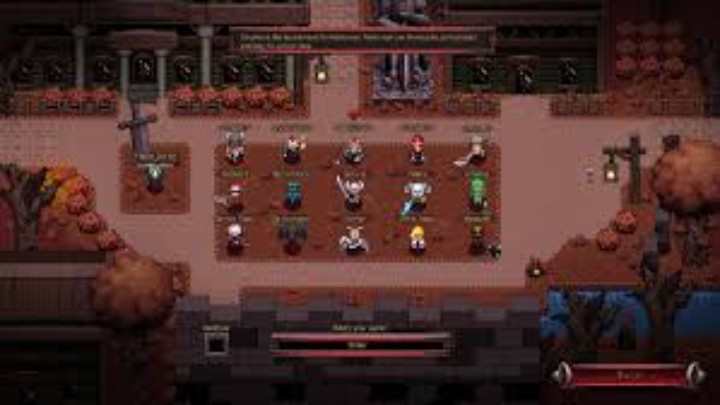 All in all, if you are convinced and wanted to get one but at the same time feel a bit overpriced then all you can do is to wait for a sale. In past, the price of Hero Seige became as low as around 100 to 150 INR. And at that price, you dare to miss it.
---
6. 9th Dawn Franchise (starting from 199 INR):
Let us begin with the mention of the word Franchise in the name and that single word says it all. First of all, 9th Dawn has in total three versions with each one getting better. Besides the iterations, the basic gameplay remains the same.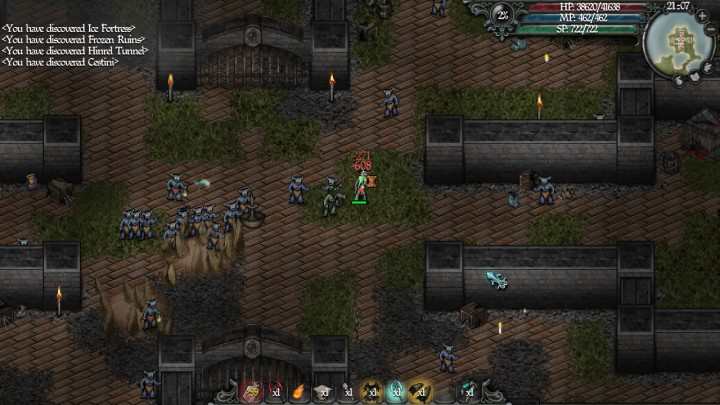 So, 9th Dawn is the story of the large island continent of Montelorne in which there is a number of levels and quests to par on. Also, to keep you engaged the classes are filled with lots of mystery, adventure, and suspense. Last but not least, the graphics are just well modified in the latest version.
---
SEE ALSO: 10 Best Roblox Open-World Games to Play With Friends in Roblox 2021
---
7. Vampire's Fall Origins (Free):
Yet another open-world RPG game that carries the trend of the old school games and tries to replicate them with the modern standards. Firstly, the environment is totally the resemblance to a dark fantasy world and this looks really well. For faster progress, you get different levels, skill trees, add on abilities, and much more. Lastly, my best part is it follows a no pay to win policy which is good.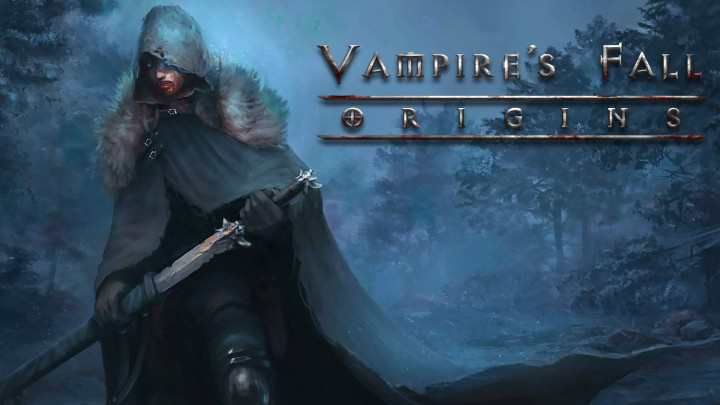 ---
Before anything else, with the name Atom, the game is related to the nuclear bomb incident that took place in 1986. And coming to your part, you are one of the characters existing in that era. Here your main duty is to explore the world and destroy all those evils present even after the incident.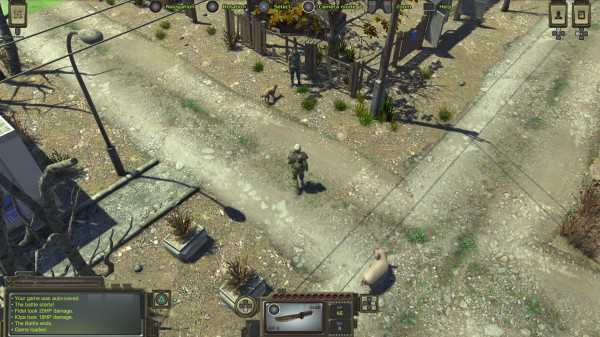 For this to happen, there is a wide range of locations, levels, creatures, weapons, and more. Also, it comes with skills and random encounters in the journey that add up to the surprise. In short, a good game with a nice plot story, weapons, features, and decent pricing.
---
Conclusion: 
So, there goes the list. I hope you were able to pick the right fit for you. Also, these different genres and sizes and prices can even filter out many options as per your need.  If so, do consider sharing this list with your squad and make them into your game. Because being together adds up a lot to everything.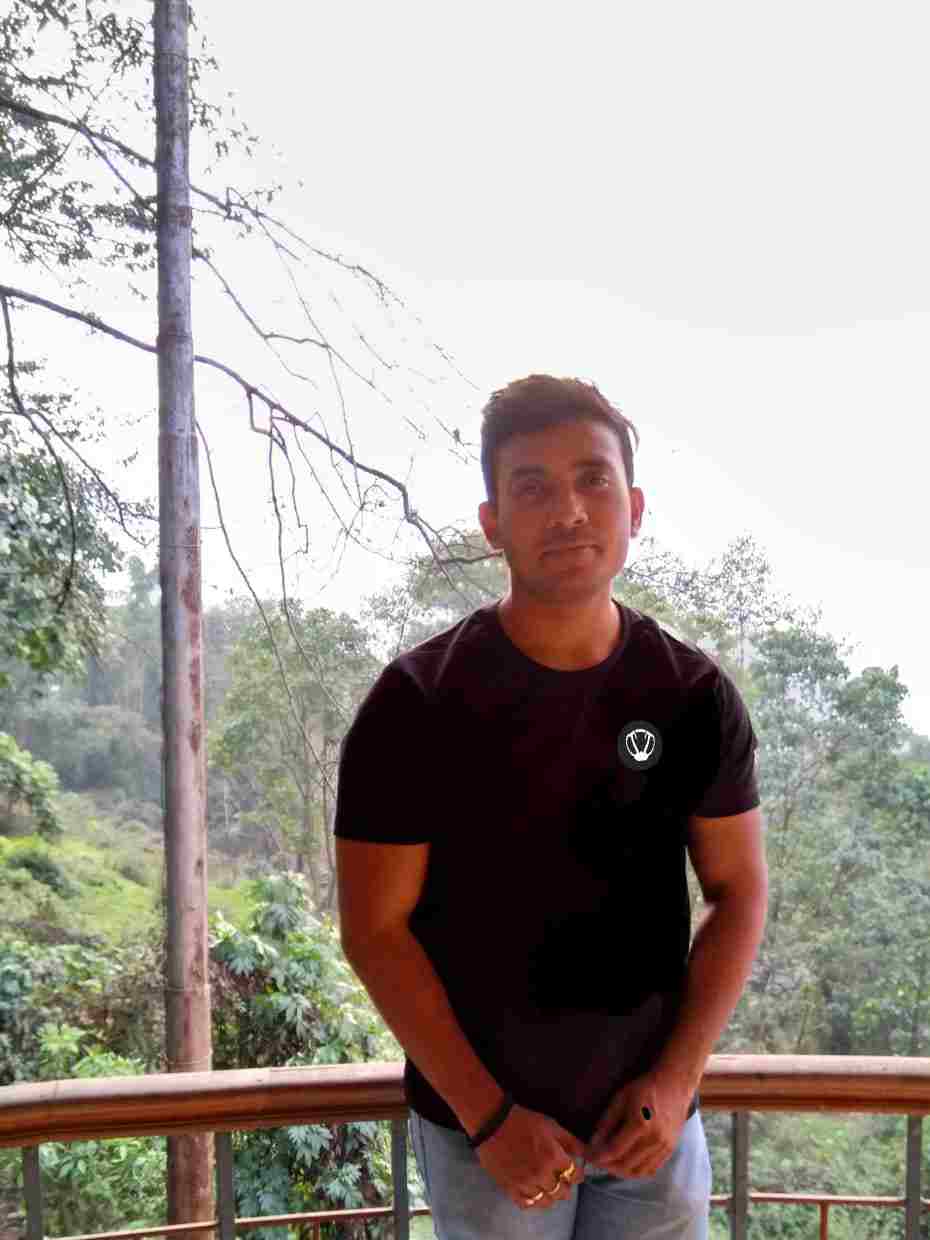 Lakshay has a keen interest in gaming since he first got his hands on PlayStation 3. On Stealthy Gaming, he covers breaking stories on COD Mobile and other popular games. In the evening, he hits the gym and feeds on protein.