Last updated on January 2nd, 2023 at 05:44 pm
On the surface, Roblox seems to be a charming and bright game, but there's always the possibility of delving into really terrifying levels. We've got you covered if you're searching for frightening Roblox games to play to add a little bit of terror to your day.
Roblox has an ever-expanding collection of custom content, providing users with a plethora of fun games to play. There's something for everyone, from popular roleplaying games to button-mashing warriors. The list goes on and on, and although most Roblox games are bright and colorful, there is a handful that offers a frightening shock.
Users can also enjoy a wide range of games on Roblox, including action, simulations, horror, adventures, racing, shooting.
Whilst the family-friendly game may not be the first thing that comes to mind when searching for the next big horror hit, it may nonetheless offer some chills.
These Creepy Roblox games will accomplish exactly that, whether you want to frighten your pals crazy or simply show how far fan-made creations have gone.
Top 15 Creepy Roblox Games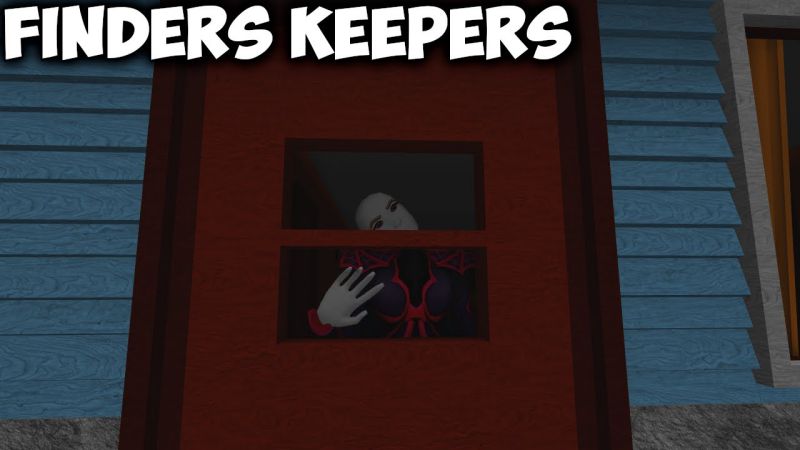 In this first-person survival horror game, you're tasked with researching odd happenings in a family's home. Your mission as a supernatural investigator is to discover the truth about the forces that led to the family's abduction.
You'll have to traverse dark halls, find secret discs, and stay away from the evil creature that lives in the home throughout your research. This game is full of jump scares and scary shocks.
---
14. Alone in a Dark House
You're charged with exploring a home in Alone in a Dark House, which is comparable to Finders Keepers. Instead of being a paranormal investigator, players assume the position of a private detective charged with investigating a heinous murder case.
The terrifying Roblox game can be played together and includes fully spoken characters, two distinct settings, and a variety of riddles to complete. Of course, the scary murderer wanders the hallways searching for fresh victims, so players are never alone.
---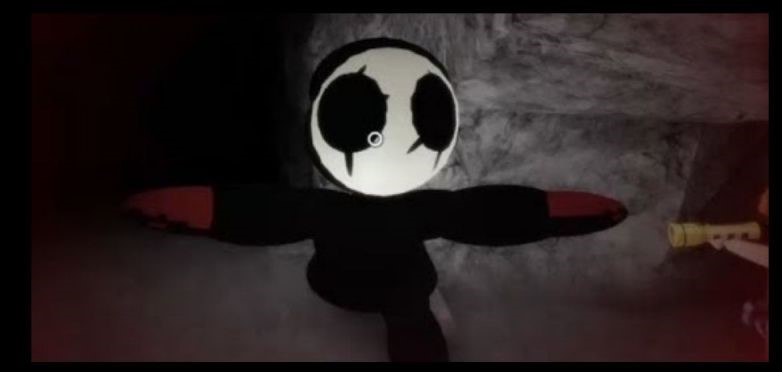 If being tossed into a dark labyrinth with just a flashlight and a camera to your name seems like fun, then this Roblox horror game may be for you. This labyrinth, unlike conventional mazes, is situated underground.
This not only helps to totally confuse the gamer, but it also makes the situation more frightening when your torch runs out of power. To make things worse, a swarm of ominous monsters is pursuing this labyrinth. See whether you and up to 12 other players have what it takes to escape The Maze.
---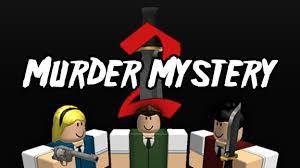 Everyone enjoys a good murder mystery, and it seems that Roblox players do as well. After all, the game has been downloaded over four billion times. Murder Mystery 2 is a collaborative investigation game in which 12 players must work together to find the murderer. One sheriff is responsible for catching the killer in each game.
It's a game of deceit and treachery, so you'll need all of your wits to get through the challenges ahead. Murder Mystery 2 isn't as frightening as the other games on our list, but it'll definitely have your pulse racing.
---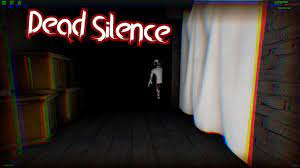 It's easy to understand why Dead Silence is one of Roblox's most classic horror games. Players must explore the mystery of Mary Shaw, a murdered ventriloquist who stalks the local community, in this game based on the eerie horror film Dead Silence.
The game's outstanding music and level design are what distinguish this Roblox game. Walking along one of the game's poorly lighted hallways is an unsettling sensation in and of itself. Doors will rattle and floors will creak, but you should be most concerned about the ventriloquist.
---
This horror game for one player is not for the faint of heart! It Lurks has monsters, eerie noises, and plenty of jump scares. The concept seems simple enough: you have an older grouchy sibling who orders you to get out of his room and a kind father who goes to go grocery shopping (but not before reminding you to get to bed by 10).
When you go to sleep, the scary thing starts. You wake up in the middle of the night, everything is black, and you're all alone for some reason. You know it's not a good idea to descend to the basement, but it's the only way to get the game going and get through this terrifying night.
---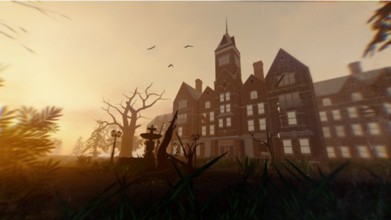 Roses may be the ideal game for you if you like horror films and adventure games. This game, created by Clockwork Entertainment, is undeniably well-made, and the developers obviously put a lot of effort into it. The speech, voice-over, and even the background objects are all very well-done and thorough.
Roses is a single-player first-person horror game that may be downloaded on Roblox. You'd play a character who died in an institution after losing a buddy called Max. It's up to you now to locate Max in the same old institution.
---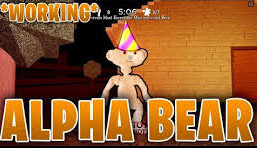 The Bear Alpha game is one of the most terrifying Roblox games accessible. The game may be played with up to 10 people, with the main objective being to track down and murder everybody. The game's survivors, on the other hand, may use weaponry discovered in the vast area to retaliate.
The Bear is faster and more durable than the other survivors in this game, but they can also defeat the Bear squad. Holding the shift button on a PC or the B on an Xbox allows opponents to sprint. If a Gear is available in the game, players will get it immediately, and if they purchase it in the game, they will receive it the next time they play.
---
In comparison to any other game on the Roblox site, The Horror Elevator is a significant creative and horror theme-based game.
JojonoMg deserves particular mention. The game begins with the players getting inside an elevator, which will stop at different random doors while traveling in the desired direction.
Each level in the game has a variety of distinct creatures as well as a variety of gaming difficulties. It's one of Roblox's scariest games because of these difficulties.
---
The Nightmare Mines is based on a tale that takes place in 1988 when the administration of Robloxia opens the world's largest mine.
The gamers then discovered the black and solid items in 2006. Furthermore, several were discovered in 2010. Only the management instructed them to forge and utilize the remaining portion as a fresh fuel source. Later, the miners started to alter as well.
They'll also get an odd brow hue and a body texture that's been twenty days. The player and their eight teammates are trapped in the game and must get the Sanctum of the mining site in order to prevent the guy who is devouring the creature. Mankind is on the verge of extinction, and it is the player's duty to ensure that this does not happen in the game.
---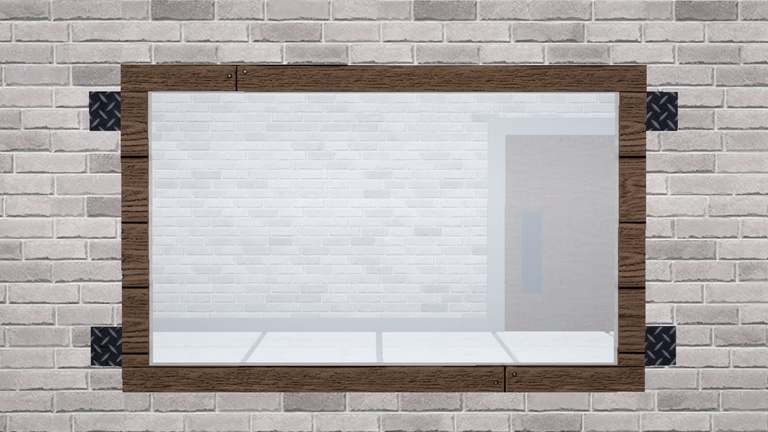 The Mirror is centered on the subject of psychological natural events. The Mirror can only be played by one person, and it will offer a terrifying experience that the player will never forget.
Participants might face difficulties in the game as a result of their reflection. By producing scary noises and unsettling images, the Mirror is on the edge of the player's seat.
---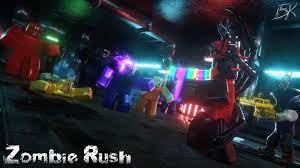 The Zombie Rush is a Roblox game that is similar to the Nightmare Mine game. In this game, players must battle a sea of zombies while also unlocking new weaponry as they advance through the stages.
Alternatively, if the player is a zombie, they must eliminate the game's surviving survivors. To swiftly dispatch the zombies, one must aim for the headshots.
---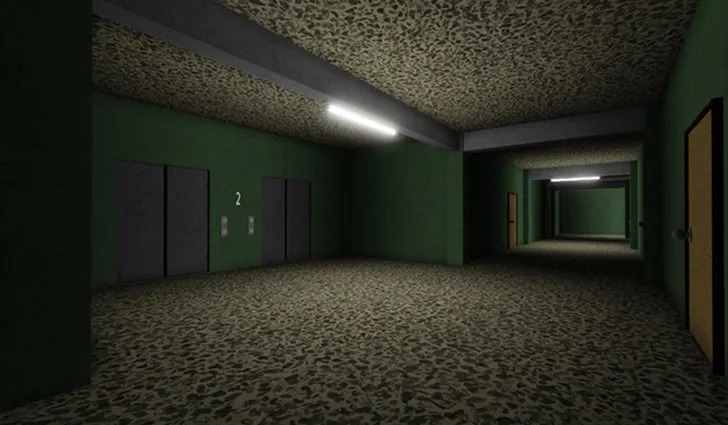 The Apartment game on the Roblox platform is a horror-themed game in which players must explore a large apartment. The game's design is inspired by a minimalistic flat.
The players may either travel through the various levels alone or with their buddies. The players will hear a variety of weird sounds, explore unknown areas, and leap through Roblox's deadliest games in the early stages of the game. The more players go in the Roblox scariest game, the scarier things appear
---
2. Light Bulb: Reillumination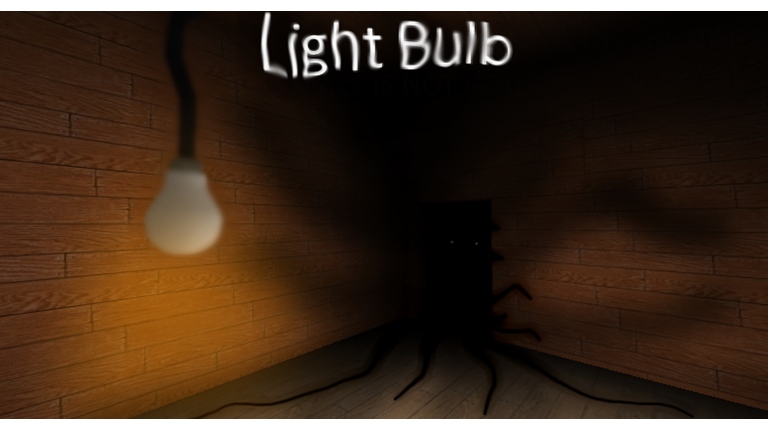 From a viewpoint standpoint, this game differs from the others on this list. You actually view everything from the top-down, as opposed to the traditional first-person or over-the-shoulder perspective used in most Roblox games. The concept is straightforward: get out of the labyrinth before you're captured.
Just keep in mind that every small thing counts. Everything… the directions, the lights, the music change, the barely heard sounds… For the greatest experience, the author advises using headphones, so have a set on hand.
It's not quite as frightening or adrenaline-pumping as the other games on our list, but it's still a disturbing experience!
---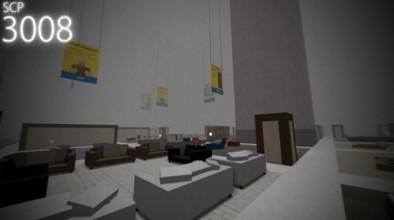 The greatest unusual and entertaining horror land on the planet. SCP 3008 is an IKEA retail shop with unlimited internal space, as we all know.
As you may have guessed, this horror game was created and based on it. The game's primary objective is straightforward. To continue to live.
You'd be able to construct massive bases while surviving and exploring SCP 3008's enormous horror world of furnishings throughout the game. For some, it's a nightmare of Swedish furniture. And if you enjoy IKEA's basic, buildable, DIY furniture and want to use it in a horror game, this is the game for you.
Conclusion
The above-mentioned list is a compilation of some of the best top Creepy Games users can find on Roblox. Be sure to try them out if you are a sucker for thrills, jumpscares, and creepiness.
---
Follow us on Twitter & like our Facebook page for more post-updates.
---
Check out more Roblox Games –
Abhigyan identifies himself as a tech geek, gaming cognoscenti, and also a connoisseur of music. Unidentified and mysterious phenomena never fail to gather his undivided attention. When not reading about bizarre and perplexing entities across the Universe, he can often be found cheering for his favorite teams in Football.