Last updated on January 18th, 2022 at 02:01 pm
Minecraft has grown into one of the world's most well-known games in a few of years, primarily by word-of-mouth and without the use of a huge advertising budget.
Minecraft has been dubbed a "rules-free" game. It does not come with any instructions or a predefined purpose; instead, users are free to build and explore as they see appropriate. Minecraft is frequently referred to as a 'sandbox game.'
People may be perplexed as to what a sandbox game is. It refers to games that include a playable component that lets the player carry out activities with a great degree of creative freedom.
This suggests that it is a virtual environment in which users may create their own worlds and experiences using building blocks, items available on the site, and their own creativity.
You may travel, interact with, and even modify a constantly generated map of one cubic meter blocks in Minecraft. The environment also includes plants, animals, and artifacts.
The game is available on a number of platforms. To play, you may use your computer, smartphone, tablet, Raspberry Pi, Xbox, Nintendo Wii, or PlayStation. It is becoming increasingly popular, particularly among primary-school-aged youngsters.
Today, in this article we are going to talk about few forums that have been asked about Minecraft generally. In this article, we are going to cover How much data does Minecraft use. Without any further ado, let's get started with the topic.
---
How much data does Minecraft use?
Depending on the server you select, the typical amount of data you should anticipate consuming on the game is between 80 and 200 MB each hour. Servers with fewer players use less bandwidth overall, but larger and more crowded servers require more data.
A normal multiplayer setup, for example, can consume an average of 40 MB per hour, but hosting a Minecraft game (such as on Twitch) will require considerably more bandwidth, possibly up to 300 MB per hour.
If you want to know how much data you use during Minecraft gameplay sessions, check with your carrier (such as T-Mobile, AT&T, or Verizon) both before and after you play the game.
You may also examine your Xbox bandwidth consumption or router data under the network settings.
Playing online games like Minecraft may be a fun hobby – but not if they require more bandwidth than you have available. It is useful to understand its bandwidth requirements, especially if you are on a limited budget.
Minecraft is one of the online sandbox games, and you have complete creative control over it. Using its densely packed multiplayer servers during gaming ensures an engaging experience, but at the expense of your mobile data if you are not careful.
---
How much GB does Minecraft use?
When compared to other online games, Minecraft does not require a lot of bandwidth — in fact, it will consume 1 GB or less on most systems. It's worth noting that the initial download size is smaller owing to compression, but it will grow over time as the developer publishes updates and fixes.
| | |
| --- | --- |
| Platform | Bandwidth demand |
| PlayStation 4 | 230 MB |
| Nintendo Switch | 900 MB |
| PC (Java or Microsoft Windows) | 150 MB |
| Wii U | 600 MB |
| Xbox One | 1 GB |
Unlike other games, most Minecraft updates will be as hefty as the first game download. This is because the creator intends for the new files to completely replace the previous ones. The only smaller files are patches, such as the 1.13.1 patch to Update Aquatic, which is just 2.2 MB.
Today's good news is that all wireless internet connections are sufficient to allow enjoyable online gaming sessions. If you have a 4G LTE connection, a higher speed gives you access to additional multiplayer game options.
Minecraft requires certain network requirements in order to offer you with an immersive gameplay experience. In the chart below, we compare the typical 4G LTE speed with the minimum speeds of the Xbox One when playing online games:
| | | |
| --- | --- | --- |
|   | The minimum speed needed for online games | 4G LTE internet speeds (on average) |
| Download speed | 3 Mbps | 5 to 12 Mbps |
| Upload speed | 500 Kbps | 2 to 5 Mbps |
| Latency | <150 milliseconds | 70 milliseconds |
When playing Minecraft or any other online game, it is best to utilize a solid Wi-Fi connection to access it and experience all of its benefits. However, mobile data remains an option, however, some factors may reduce or increase your data use.
Depending on user traffic, one aspect might be the time you connect to the game servers. Because most users log in at night and in the evening, connecting servers in the morning or afternoon can minimize data usage.
If you wish to restrict your device's bandwidth usage, you should also limit the background activities it performs, as they might eat more data than you desire.
Is there a difference in data consumption when I utilize various consoles? No, there isn't any. The variations in bandwidth requirements are caused by Minecraft itself, not by whether you play it on Xbox One or Microsoft PC. Additionally, download sizes may change depending on the console, albeit these differences are small.
Even while you may play Minecraft easily on a 4G LTE connection, data limits are more prevalent when using a mobile broadband connection.
---
How much data does Minecraft online use?
The popular multiplayer server Mineplex consumes between 80 and 200 MB of mobile bandwidth every hour. Some servers, on the other hand, host fewer players and so consume fewer data. For example, standard multiplayer can consume less than 40 MB of data per hour. Of course, running a Minecraft game (or streaming it on Twitch) consumes considerably more data.
Check your data use with your provider (Verizon, AT&T, Sprint, or T-Mobile) before and after you sit down to play Minecraft to find out how much mobile data you consume. Monitor your data use through your router or check the bandwidth utilization of your Xbox in network settings for a more accurate estimate.
Switch to a less crowded Minecraft server or change your game settings to reduce your data use. Any modification to a setting that decreases lag time will usually save you data since it reduces the quantity of data your game sends to and from the server. If you're using a mobile connection, the frame rate should be kept below 144 FPS.
Multiplayer servers (online – not housed on your network) do not consume a lot of bandwidth, often 50-150 MB per participant each hour. Lan games (where only people on your network may connect, not those on the internet) use no bandwidth, so have fun. Singleplayer, on the other hand, consumes no data.
The game's size grows as a result of the upgrade. If the game's size increases, more data is necessary to retrieve information from the server, which will consume a large amount of internet bandwidth and therefore exhaust the data. If you require a high setting, you should have a fast internet speed with an unlimited plan.
---
FAQs
1. How can I monitor my data usage?
If you're concerned about your data use, there are a few things you can do to keep things in check across all platforms.
On a PC, you may find a setting named 'metered connection' by clicking on the internet icon in your taskbar, then on your connected network, and finally on your internet settings. Enabling this will record how much data you use in a certain time period. If you're concerned about surpassing your data plan, you may also establish your own daily usage limit.
There is presently no built-in mechanism to manage metered connections on Mac devices. You may use applications like Tripmode or Little Snitch to monitor your Mac's data consumption.
On iPhone, go to Settings, then Cellular or Settings, then Mobile Data to check how much data you're using from each of your applications during your current data period. You may also disable the use of roaming data for certain applications here.
On Android smartphones, hold down the icon of the app you wish to choose, then click App Info, then Data Usage Settings to see how much data this app is consuming. You may also disable mobile data and Wi-Fi data consumption, as well as background data usage, from this page.
2. How to reduce data usage in Minecraft?
Switch to a less densely populated Minecraft server to reduce the burden on the server, which means Minecraft will consume less bandwidth and you will be able to enjoy a better gameplay environment.
Adjust your game settings to moderate since high settings will result in increased data usage. As a result, you will not be able to improve your game experience or save data.
Any modification to a parameter decreases lag time while also saving data since it reduces the amount of data consumed by your game when it transmits from mobile to the next end of the server.
The frame rate of the game will be better on less populated servers with decent gaming platforms; nevertheless, if you're on a mobile connection, you should keep it below 144 FPS.
Follow us on Twitter & like our Facebook page for more post-updates.
---
Check out related Minecraft posts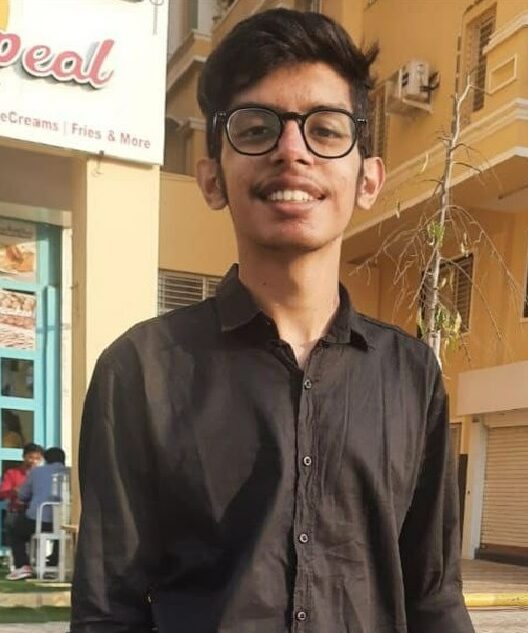 Jatin is an aspiring dentist with a keen interest in video games who likes to spend his time playing an array of different games. Other than that, he is a die-hard basketball fan who often embraces R&B music.