An exciting sci-fi universe is available for players to explore and conquer in Destiny 2, a well-known online multiplayer game created by Bungie. However, a bothersome problem that some gamers have experienced is that their account validation procedure does not function.
They are unable to use specific features or take part in online activities because of this problem. This post will examine the reasons for this issue and offer workable ways to assist players in resolving the Destiny 2 account validation issue.
Players can restore access to their accounts and fully appreciate Destiny 2's immersive universe by comprehending the underlying causes and applying the suggested remedies.
This page tries to offer the required instructions to address the account validation problem and get you back into the action, whether you're a new player trying to confirm your account or a seasoned player facing this difficulty. Here is our guide on Destiny 2 Account Validation not working.
---
Why is Destiny 2 Account Validation not working?
Short Answer: Destiny 2 account validation not working can include server issues or maintenance, incorrect login information, problems with email verification, firewall or antivirus software blocking the validation process, or account suspension.
Understanding the fundamental causes of Destiny 2 account validation not functioning will assist players in efficiently navigating through troubleshooting processes and regaining access to their accounts, so ensuring that gamers have a gaming experience that is both uninterrupted and entertaining.
1. Problems with the Server or Maintenance
In Destiny 2, server-related issues or maintenance that have been pre-scheduled might be one of the principal factors contributing to account validation problems. Maintenance tasks are carried out on a regular basis by Bungie in order to guarantee uninterrupted server operations and to install upgrades.
During certain times, there is a possibility that the account validation procedure will get interrupted for gamers.
2. Incorrect Information Used to Login
Another typical reason for account validation problems is when the right login credentials are entered incorrectly. Players need to double-check that they are logging into Destiny 2 with the right username and password that are linked to their account. Validation efforts might fail for a number of reasons, including mistyping login credentials or forgetting them entirely.
3. Problems with the Email Verification
When creating a new account for Destiny 2 or making any changes to existing account settings, you will be required to verify your email address. There is a possibility that the account validation procedure will not be able to be finished if there are problems with the email verification.
It is of the utmost importance to check the inbox connected to the registered email address and to make certain that verification emails are not ending up in the spam or rubbish bin.
4. Validation is Being Prevented by a Firewall or Antivirus Software
The process of validating a player's Destiny 2 account can occasionally become disrupted by users' own security software, such as firewalls and antivirus programs. Settings that are too restrictive or software that is too old might prevent essential connections from being made or cause the validation process to flag itself as possibly dangerous.
5. Suspension or Restrictions Placed on Your Account
Accounts of players who break Bungie's terms of service or participate in actions that violate the game's code of conduct run the risk of being suspended or restricted. Bungie's terms of service can be found here. In circumstances like these, the procedure for validating the account could not work properly.
It is important for players to familiarise themselves with, and abide by, the game's rules and policies in order to prevent having their accounts suspended or restricted in any way.
---
Fix: Destiny 2 Account Validation not working
Players will be able to get around the validation issue, restore access to their accounts, and go on with their exciting adventures in the world of Destiny 2 if they follow the instructions that are indicated below.
Method 1: Check the status of the server and perform maintenance
Checking the health of the Destiny 2 servers is the first thing you should do while trying to solve the problem with account validation. Server maintenance is performed on a regular basis by Bungie, the company that created the game, in order to guarantee that gaming runs smoothly and installs updates.
Check the official Bungie website or any of their social media outlets to see if there are any maintenance operations that are currently taking place.
If problems with the server or maintenance are the root cause of the validation issue, it is advised that the issue be put on hold until either the maintenance is finished or the server problems are fixed. In these kinds of circumstances, patience is absolutely necessary because the problem almost always gets fixed on its own as soon as the servers come back online.
Method 2: Verify that your Login Information is Correct
Incorrect information entered during the login procedure might prevent the account validation process from functioning correctly. Make sure that you are using the right username and password that are linked to your Destiny 2 account before continuing. Pay very great attention to the spelling, including any unusual characters, as well as the capitalization.
You may change your password by using the "Forgot Password" option that is located on the login page. This is useful if you are unsure about your login credentials. Check that you are able to access the email address that is linked to your account so that you can get instructions on how to reset your password.
Any validation difficulties that are caused by improper credentials may be helped to be resolved by verifying and inputting your login information in the right manner.
Method 3: Troubleshoot Email Verification
The process of validating an account includes the verification of the user's email address, which is a vital stage. There is always a possibility that problems will occur during the email verification process, which will hinder a successful validation.
Check first the inbox of the email address that was used to establish your Destiny 2 account and see if there is anything there. Check to see whether the email sent to verify your account was sent to the spam or junk mailbox.
If you are unable to find the email, you may want to consider adding "[email protected]" to the contacts or safe senders list on your email client in order to prevent such problems. In the event that you did not get the verification email, you may either contact Bungie support or make a request for a fresh verification email through the game's account settings.
They are able to provide you with assistance in fixing any difficulties with email verification that you may be experiencing.
Method 4: Turn off the firewall and any antivirus software you're using
It's possible that the account validation procedure will be hampered by the firewall or antivirus software you have installed on your computer. Because of these security measures, it's possible that the necessary connections won't be made, which is essential for proper validation.
In order to allow Destiny 2 to successfully create the necessary connections, you may need to temporarily disable or alter the settings of your firewall or antivirus program.
However, you should be careful while adjusting the security settings, and you should check to make sure that your antivirus protection is up to date. After the verification procedure is finished, you should reactivate your firewall or antivirus program and restore the correct security settings.
Method 5: Get in touch with Bungie Support
In the event that none of the aforementioned alternatives are successful in fixing the account validation issue, it is strongly suggested that you get in touch with Bungie support directly. Bungie has a specialized support team that is able to offer individualized help to players experiencing issues relating to their accounts.
You may send a support ticket through their official channels by submitting a support ticket through the Bungie Help page.
Please provide as much specific information as possible on the problem, including any error messages that may have been received throughout the validation process. The support staff will walk you through any extra troubleshooting procedures, conduct further research into the problem, and provide a solution to the issue.
---
How to Validate Destiny 2 account
STEP 1: Launch Destiny 2 and register an account
Launching the game and making a new account are the first steps to take if you're new to Destiny 2. Enter your selected username, password, and other information as directed by the on-screen prompts. You will need a valid email address that you have access to when you register an account, so be sure to supply one.
STEP 2: Check Your Email for Verification
You should look for a verification email from Bungie, the game's creator, in your inbox after registering your account. Check your spam and trash folders as well because this email might occasionally go there.
Click the supplied link for verification after opening the email. To validate your email address and continue with the account validation procedure, you must complete this step.
STEP 3: Get the Destiny 2 Companion App and install it
Consider downloading and installing the Destiny 2 Companion App on your smartphone to further improve your experience with the game. This app gives you access to your account settings, useful information, and in-game messaging options. The companion app will help you stay connected to the Destiny 2 community and ease the account confirmation procedure.
STEP 4: Access the Destiny 2 Companion App by logging in
Use the same login information you used to create your Destiny 2 account to launch the Companion App for Destiny 2 on your smartphone. This process makes sure your account is connected across various platforms and gadgets, improving your gaming experience.
STEP 5: Use the companion app to validate your account
Find the account settings option in the Destiny 2 Companion App. Find "Account Validation" or a comparable option. When you click on it, a request to finish the account validation procedure will appear. As you follow the instructions, you might be asked to input a verification code or confirm your email address once more.
These procedures must be followed in order for your Destiny 2 account to be successfully authenticated.
Follow us on Twitter & like our Facebook page for more post-updates
---
Check out more –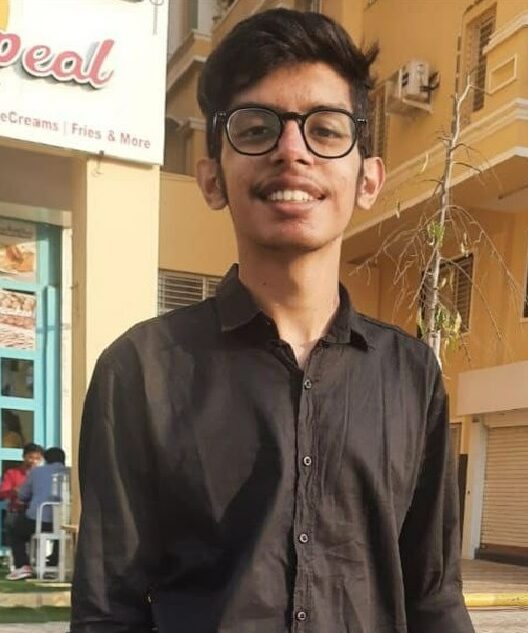 Jatin is an aspiring dentist with a keen interest in video games who likes to spend his time playing an array of different games. Other than that, he is a die-hard basketball fan who often embraces R&B music.