In 2021, Roblox released voice chat, a feature that makes it simple for users to converse with one another. However, not all players are permitted to utilize voice chat, and those who are must follow certain procedures to enable and disable the capability.
These instructions are fully described in this tutorial, which will assist gamers in turning off voice chat in Roblox. There are also times when your Roblox voice chat verification is not working.
Like any other platform, Roblox may benefit from voice chat's many benefits. And happily, the developer implemented Spatial Voice (also known as voice chat) in Roblox after considering user comments.
We have done the legwork for you if you're one of the people who want to disable the voice chat feature. Continue reading to learn how to stop voice chat on Roblox using this specific approach. So, let's get started with our guide on How to disable Voice Chat in Roblox.
---
How to disable Voice Chat in Roblox
Short Answer: You can disable the Voice chat feature in the Privacy tab, where they can toggle between on and off. A spatial voice chat With the use of a brand-new feature called beta, users may interact with one another in Roblox just as they would in real life.
Players must have a 13+ account and be able to prove that they are, in fact, 13 years old or older in order to utilize voice chat in Roblox. The Account Info area of Settings, which is accessed by selecting the gear icon in the top-right corner of the screen, is where this verification is carried out.
Multiplayer gaming enthusiasts should now select Verify My Age from the Account Settings menu. To continue, they'll need a smartphone, and a valid ID, such as an ID card, passport, or residency permit, and a smartphone. There are a variety of games played using voice chat in Roblox.
Follow the steps below to disable the conversation with the spatial voice feature:
If you have met all the prerequisites listed above, voice chat on Roblox should now be available. Whether it isn't, you can wait a while to see if the functionality will eventually appear. Having stated that, let's examine and activate voice chat on Roblox.
When Roblox is open on your computer and you are logged in, click the cog symbol in the upper right corner and select "Settings" from the dropdown menu. The Account Info menu will be presented to you. Following that, navigate to the "Privacy" area in the left sidebar.
Locate the toggle next to "Enable Voice Chat" in the Beta Features section of the Privacy settings and turn it on. Your selection will now be verified by a pop-up box.
You will now be prompted to give Roblox your permission to collect your voice recording for analytics purposes. Before clicking the "Disable" button, be sure you have read all the choices.
And before you know it, voice chat on your Roblox account will be turned off. By checking for the grey toggle or testing it out in a game, you may confirm the same.
And just like that, it's simple! You can no longer utilize voice chat on your Roblox account. Be sure to treat everyone with respect, and if you see or hear abuse, report it.
While eligible users are urged to take use of this innovative and fun new communication tool on Roblox, they must also continue to abide by the Community Standards and Terms of Use as they would in any other Roblox experience.
Users who break these guidelines risk being banned from spatial voice chat or having their Roblox account subject to further moderation measures. Additionally, Roblox retains the ability to arbitrarily ban users from the spatial voice chat at any moment.
Using voice chat
Players should join any Roblox game that has voice chat after it has been enabled. After exiting quiet mode, fans should click on the microphone that appears above their character's head. At that point, voice conversation may begin.
For complete clarity, while the quiet mode is on, the aforementioned microphone will have a red line across it; when it is off, there will be no such line.
If you can't seem to find it, the yellow "Beta" button that displays at the upper left of the game when you launch it is another clear sign that Roblox games enable voice chat. If you see this button, it signifies that text and voice chat is supported for this specific Roblox experience.
You will receive brief terms of service pop-up after clicking the "Beta" button that informs you that your audio is being recorded. Make sure your microphone is connected to your computer, though, so you can utilize the voice chat option.
How to Mute Players
A player could think about using the game's mute option if they get sick of listening to everyone on their server voice chat. PC game players may use this feature by going to the Esc menu and selecting the speaker icon next to the name of the person they want to mute.
By selecting the Mute All option that displays above the list of players who are currently online, it is also possible to silence everyone on a server.
To stop someone from conversing with you in voice chat or text chat, you can block them in a conversation using spatial voice experience. Please read this page for more information about blocking other users.
Use the Report Abuse option to contact our moderation team if someone is breaking the Terms of Use or Community Guidelines. Please read this page for further information on how to report rule violations.
Follow us on Twitter & like our Facebook page for more post-updates.
---
Check out more Roblox Games –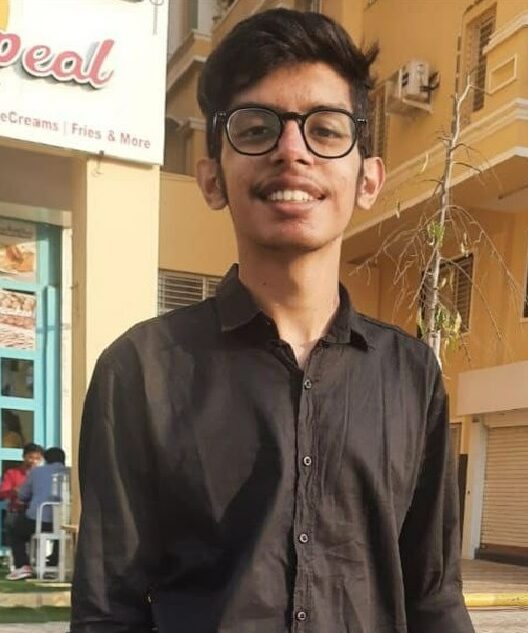 An experienced gaming content writer who emphasizes on offering the most recent information and how-to tutorials for the trending titles. Being a Hardcore gamer himself, he likes to try an array of games and likes to spend his time exploring them. He likes to unwind by listening to R&B music when he's not writing about gaming stuff.