On November 10, 2021, Roblox made the decision to formally offer its spatial voice chat to anyone over the age of 13 who has previously passed their age verification process successfully.
Everything that was constructed and developed as a beta in the month of February 2021 has been gradually distributed over the site. Read on for more information on the Roblox voice chat verification and how to fix it if it stops working.
---
Why is Roblox voice chat verification not working
Short Answer: Roblox voice chat verification may not be working because your age on the account might be lower than 13 years or you might have not enabled voice chat settings. It might also not work as it takes time after verification.
---
Fix: Roblox voice chat verification not working
The following are some solutions that have been mentioned that can be utilized to fix these issues, and Roblox is also working to eradicate other faults that are related to voice chat at this time.
Method 1: Verifying your age on Roblox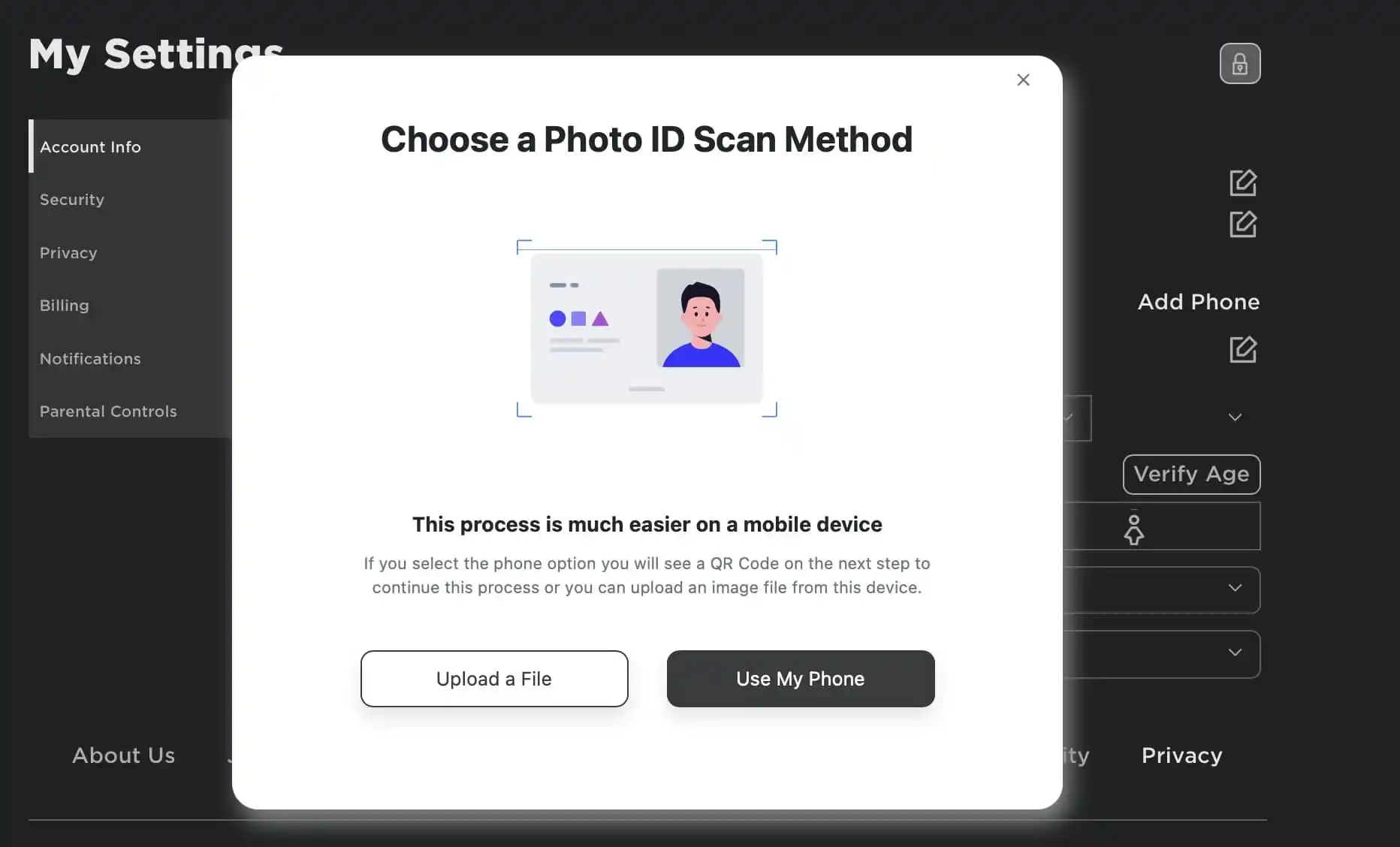 Concerns about the protection of younger users have persisted despite the fact that more than half of Roblox's user base is comprised of people who are over the age of 13.
Roblox stated in a blog post that the spatial voice feature will only be accessible to users who can provide evidence that they are over the age of 13 years old.
Roblox claims that by acting in this manner, they are protecting the platform's users who are more susceptible to being influenced by potentially offensive content or events that are inappropriate for a younger audience.
You will need the Roblox app as well as access to the camera on your mobile device in order to verify your age on Roblox.
Users merely need to take a picture of themselves holding their driver's license, passport, or ID card, which will afterward be run through Roblox's photo processor for verification purposes.
After this scan is finished, users will be asked to take a picture in order to exhibit their "liveness" and "likeness."
Because of the more static nature of the photos stored on the camera roll, you will not be able to bring them with you, so prepare to give your best photo face.
Roblox has a feature called "liveness" to verify that you are a living, breathing person, and it uses a feature called "likeness" to ensure that you are the same person who appears in the picture that you have provided.
These features may sound ridiculous, but they are used. The duration of the complete shooting process needs to be no more than a few minutes.
Method 2: Enabling Roblox voice chat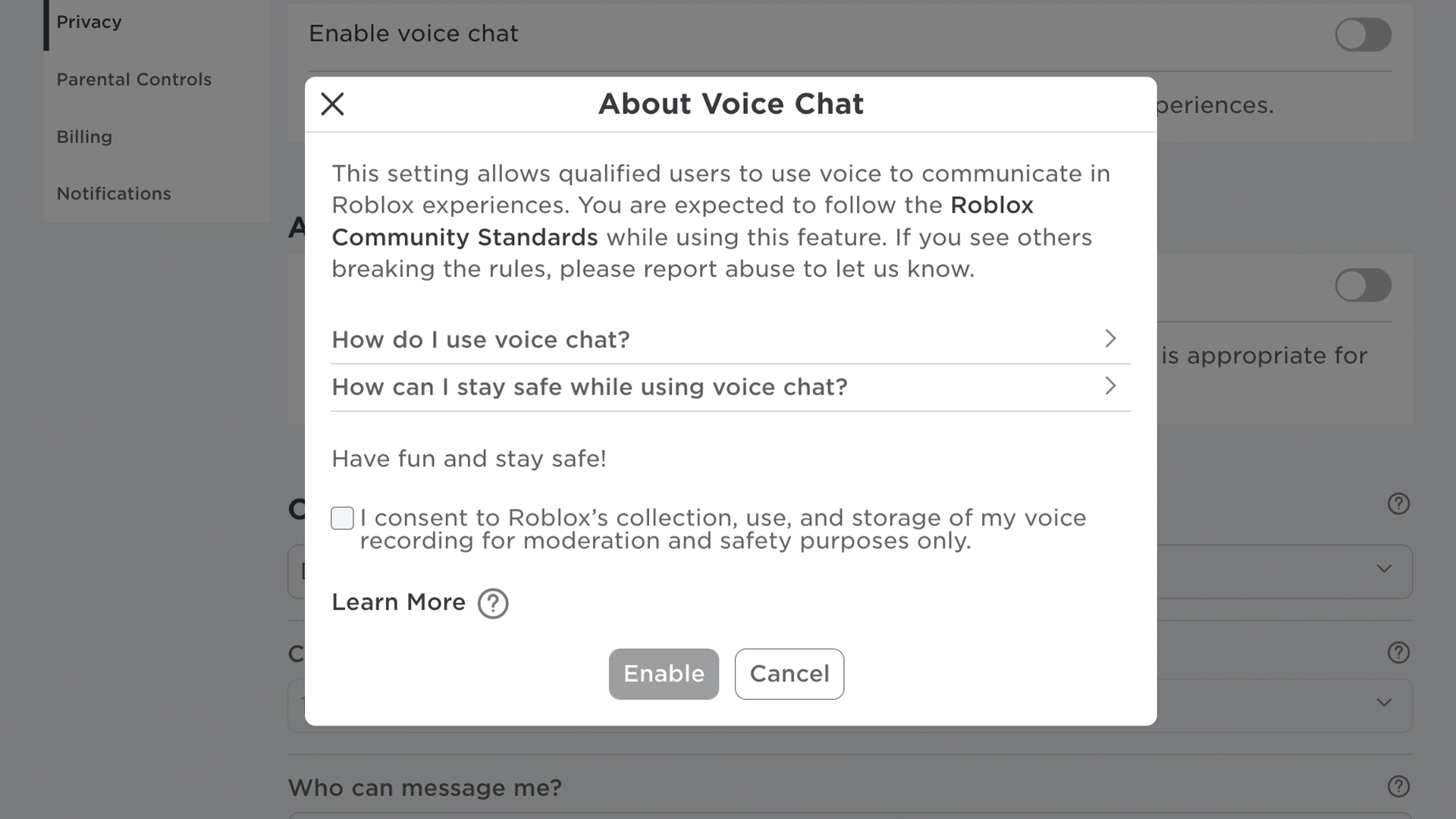 Once you've verified your age, you can toggle voice chat on and off from the settings menu.
On a PC, look for the gear icon in the upper right-hand corner, then select Settings from the drop-down menu. Locate the Privacy tab from the options menu on the left.
Locate and click the three-dot circle in the lower right corner of your mobile device. Then, scroll down until you see the cog icon. After that, click it and then click Privacy.
By selecting this tab, you may access your privacy settings on both your PC and mobile device.
You should see the phrase Enable voice chat and a little button under the title Beta Features. When you click this button, voice chat will be enabled, and the button will change from grey to green.
There doesn't appear to be a way to toggle voice chat from an Xbox at the moment, so you'll need to have access to the Roblox app or website to turn it on or off.
Method 3: Contact customer support
2-Step Authentication for Mobile Apps, the verification codes will only work when the app is open and displaying them. Check to see that you are inputting a code that is still valid at this time.
In the event that the prior code does not work, you will be required to input the new code that is displayed within the app.
If the problem persists, you can try utilizing one of the alternative methods of 2-step verification that you set up for yourself. Please get in touch with Customer Support if you are still unable to log in after receiving a new code.
---
How to Use the Voice Chat Function in Roblox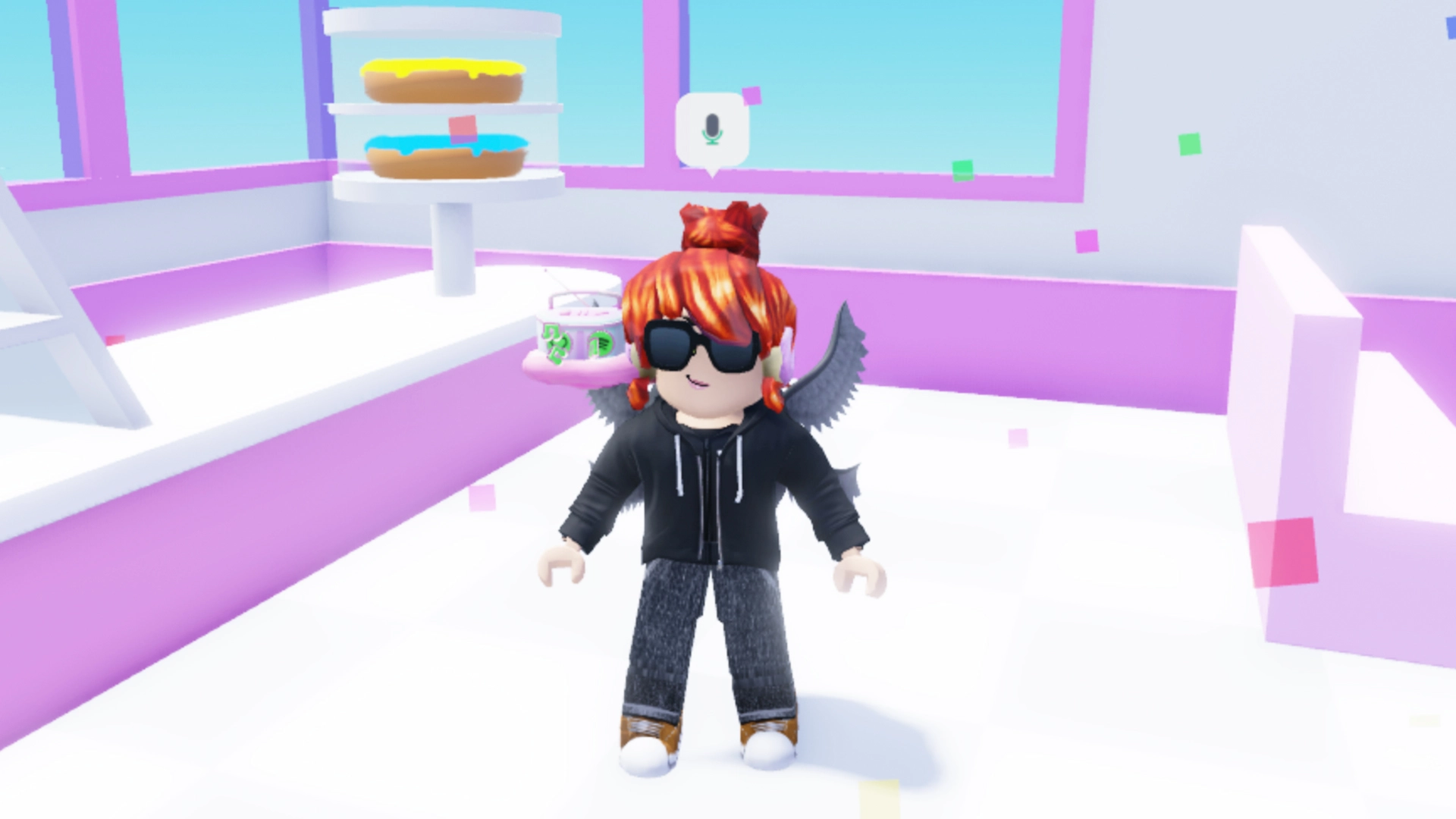 Players should immediately join any Roblox game that allows voice chat once it has been activated. To exit quiet mode, followers should click on the microphone that appears above their character's head.
Once they have done so, they are free to immediately begin voice-talking with other players.
In order to avoid any confusion, the microphone in question will display a red line through it when it is in silent mode, but there will not be such a line when it is in active mode.
As of right presently, there has been no formal statement made concerning the types of things that can and cannot be mentioned during voice chat.
At the moment, Roblox does not impose any kind of penalty or censorship on users who use profanity; however, it is quite possible that this will change as the bugs are continued to be ironed out.
---
How to Turn Off Sound for Individual Players in Roblox
If a player finds that hearing everyone else talk on their server is getting to be too much for them. They might try using the mute function that the game provides.
PC gamers who wish to use this option need to navigate to the Esc menu first and then click on the speaker that is located next to the name of the player they wish to mute.
Clicking the "Mute All" button, which is located above the list of currently active players on a server. There is another option for silencing everyone on the server.
Conclusion
We have provided possible solutions to those problems, as well as instructions on how to verify your age on Roblox. If you are under the age of 13, it is best to wait rather than try any illegal methods.
And we have also provided instructions on how to activate and use the voice chat option on Roblox. Because the voice chat feature is new, Roblox is still working on it.
Follow us on Twitter & like our Facebook page for more post-updates.
---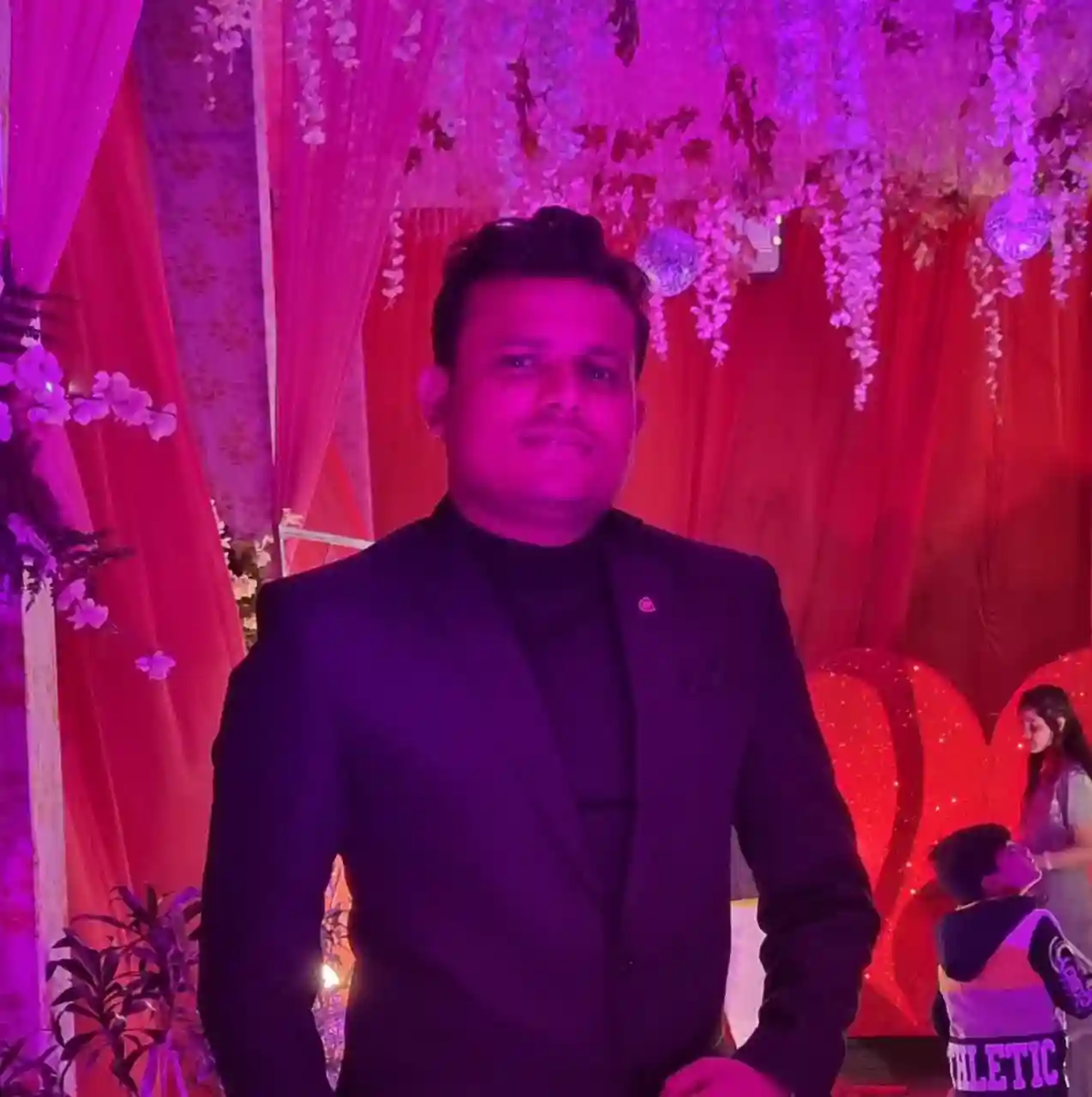 Rohit Yadav is a writer with passion for gaming, cosmos, and philosophy. He has a keen interest in exploring the depths of these topics through his writing, offering insightful and thought-provoking perspectives to his readers. Rohit brings a unique perspective to the world of online gaming and is well-versed in the latest developments and trends in the industry.