Remote Play is Sony's means of allowing gamers to use any compatible device to access their PS4 or PS5 games, menus, and home screens. These must be connected to the same high-speed Internet connection as your console.
You may start a game on your PS5, pause it, then restart it on your phone, tablet, or computer, for example. However, although this sounds fantastic in theory, it's not so great if your DualSense controller refuses to connect. Here's what you can do if you find yourself in that circumstance.
Do you have a problem with your PS5 remote play controller? This is the post for you if you've been having trouble connecting your DualSense controller to Remote Play. This is also the post for you if you've never tried Remote Play before.
And if you came to this article while looking for information about the developing rivalry between Amazon and SpaceX, this…isn't the article for you. This one, on the other hand, maybe. Here is our guide on Fix: PS Remote Play Controller not working (PS5). So, let's get started.
---
Why is PS Remote Play Controller not working?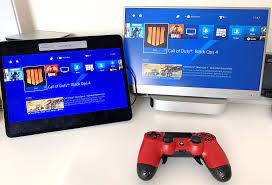 The following can be the reason why your PS Remote Play controller is not working:
PS Controller Won't Pair or Connect
The PS Controller Is Constantly Disconnecting
Hardware Issues with the DualShock
The PS Button on your controller should normally turn on and connect to your system when you push it. When it doesn't connect, the light bar on your controller will flash for a few seconds before turning off.
Because the PS5 controller tries to connect to the last device it was used with, this frequently occurs if you've used your DualShock with another system.
If you link your PS5 controller with your PC or a friend's console, for example, the controller will remember that device and attempt to connect to it the next time you switch it on.
Once they're physically connected, hold down the PS Button on your controller for a few seconds, and the light on the controller should flash momentarily before becoming blue (or another solid color if you already have a controller connected).
This indicates that your PS4 controller has been successfully linked and connected.
There are a few things you can do if your DualShock 4 disconnects while you're playing.  Make sure your controller's battery is fully charged first.
It may appear straightforward, but if your controller's battery is nearly dead, it may disconnect. Hold the PS Button to bring up the Quick Menu on the left side of the screen to check the battery life of your controller.
At the bottom of the screen, you'll notice a controller symbol with the battery life shown.
DualShock 4 controllers, like most gear, come with a one-year guarantee. If your PS4 controller was purchased within the last year and is still not working after trying all of the above suggestions, you can visit PlayStation's Fix & Replace website to submit a request for repair.
Otherwise, you can open your controller and try hardware solutions on your own. However, depending on the nature of the problem, this may be difficult or impossible to achieve. If you don't feel comfortable performing this yourself, we recommend contacting a local repair specialist.
---
ALSO READ: Improve Streaming Quality of PS Remote Play
---
Fix: PS Remote Play Controller not working
Above, we looked at particular solutions for a few frequent DualSense issues. Let's move on to more broad fixes for PS5 controller issues. If your PS5 controller is still not responding, go through these steps.
Method 1: Start your console again
While most controller troubles are caused by the controller itself, your PS5 might be the source of the issue. Before going any further with troubleshooting, you should restart your console to rule out this possibility.
Hold the PS Button to activate the Quick Menu, then go to Power > Restart PS5 to reset your system if your controller is functional enough to view menus.
If your controller isn't cooperating, press and hold the PS5 console's Power button until two beeps are heard. This will turn it off completely; once it's turned off (no lights on the front), hit the Power button again to turn it back on. If you notice an orange light, your computer is in Rest Mode, which isn't the same as a complete shutdown.
After a reboot, try using your controller again (using a USB cable if necessary) to see if it helps.
Method 2: Forget about your PS controller and re-pair it
You can use a second PS5 controller (or a PS Move controller for PS VR) to open a menu that allows you to uninstall the problematic controller. Select the DualSense entry in Settings > Devices > Bluetooth Devices—that's one without a green light next to it.
Choose Forget Device from the resulting menu by pressing the Options button on your controller. This will force your PS5 to erase it from memory, forcing you to reconnect it.
This is an excellent moment to experiment with a somewhat different pairing method: having your PS5 controller re-pair when it boots up. To do so, turn your PS5 off completely (as explained earlier).
Connect the faulty controller to your console with a USB connection once it's been turned off. To power on and link your controller in one step, press the PS Button on the controller.
If this doesn't work, switch your PS5 back on and pair it in the traditional manner, as described above.
Method 3: Your PS5 Controller Must Be Hard Reset
If uninstalling and re-pairing the controller doesn't work, you can attempt DualSense's full reset method. To perform this, you'll need a little pointed item, such as a bent paper clip or a SIM card ejection tool.
Turn your PS5 off completely, then flip your controller over. By the L2 button, there's a little hole adjacent to the screw (on the right side of the controller when flipped over). Press and hold the button within this hole for around five seconds using your pointed tool.
Connect your controller to your PS5 using a USB cord once more to verify whether it pairs correctly.
Method 4: Attempt to connect the PS5 controller to a different device
If you haven't previously, try connecting the PS5 controller that's experiencing issues with another device at this time. If you're having identical issues on a friend's PS5, your PC, or your smartphone, it's probable that your controller is broken.
It's also a good idea to try using a different PS5 controller with your system if that's an option. If you borrow a friend's DualSense that you know works and it doesn't function with your system, your wireless connectivity on your PS5 is definitely broken.
Method 5: In Wired Mode, use the controller
Before you throw your PS5 controller away, consider playing with it linked to your computer through a USB cord. However, bear in mind that this only works with the PS5 controllers that have been updated. If the light bar inside the touchpad on the front of your controller is visible, you have this model. If not, your controller is outdated and you won't be able to force wired connectivity.
Go to Settings > Devices > Controllers > Communication Method and choose Use USB Cable to compel your PS5 to connect controllers over USB with a compatible DualSense. Even when linked through USB, the DualSense will not be able to use Bluetooth.
If this succeeds, you should invest in a lengthy USB cord so you may continue to game while plugged in from the couch. The three-pack of 10-foot micro-USB cables from Ailun is a terrific value.
That's it with our today's article on Fix: PS Remote Play Controller not working (PS5). Do try all the sections and tell us your favorite. Till then, stay safe and follow us for more upcoming coverage.
Follow us on Twitter & like our Facebook page for more post-updates.
---
Check out more –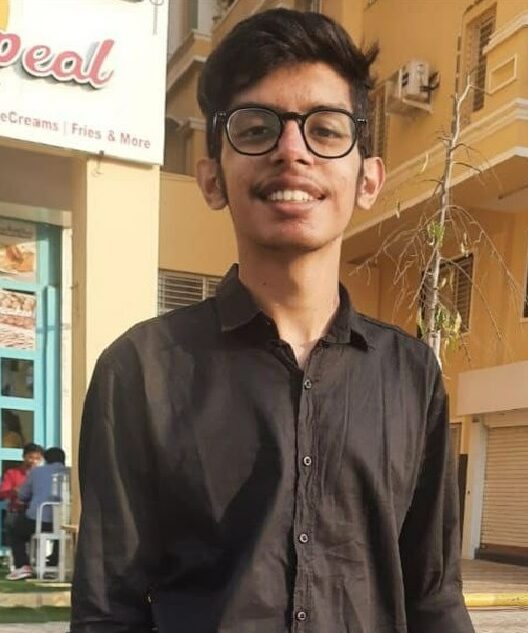 Jatin is an aspiring dentist with a keen interest in video games who likes to spend his time playing an array of different games. Other than that, he is a die-hard basketball fan who often embraces R&B music.