Roblox is a game production and online gaming platform founded by the Roblox Corporation. It allows users to create their own games as well as play others'. Roblox's rapid growth, which began in the second half of the 2010s, has been accelerated by the COVID-19 outbreak.
The company's own engine, Roblox Studio, allows users to create their own games that may then be played by others. An object-oriented programming framework and a version of the computer language Lua are used to update the game's environment.
Players can play games of variety like tycoon games, survival games, and simulator games with their friends.
Robux is an in-game currency that can be used to purchase a variety of things as well as some paid games and content on Roblox. Users can create downloadable content by purchasing "game passes," which are one-time payments, as well as microtransactions, which are referred to as "developer products" or "products" and can be paid several times.
Every player aspires to own and use Robux, but this isn't always possible. But don't panic; we'll be here to help you as always. We've put up a list of ways for you to solve gift card issues. Yes, you read it right, so let's follow our guide of 7 Ways to Fix: Roblox gift card not working.
---
Why is the Roblox gift card not working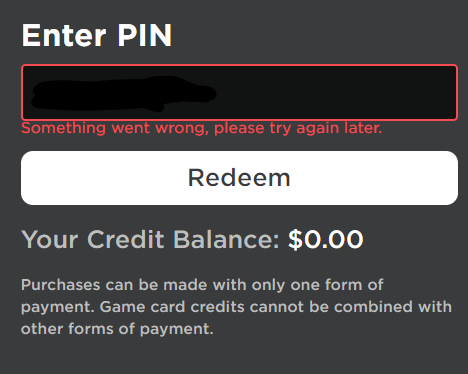 The most typical reason for a Roblox gift card not working is that it is invalid, expired, or redeemed.
This is more likely to happen if you bought Roblox gift cards from a lesser-known third-party reseller. As a result, you should only buy Roblox gift cards from reputable online stores like Amazon, Walmart, or Target.
Try Raise for a 5 percent discount on Roblox gift cards in values ranging from $25 to $100 if you're looking for a bargain.
You may come across a lot of generators that promise to supply endless Robux when searching for free Robux or Roblox gift card codes on Google. The bulk of these websites, on the other hand, simply do not operate and are designed to jeopardize your privacy or personal information.
So, are there any safe ways to receive a free Roblox gift card? Yes, but you'll have to put in some effort and time in order to get one.
---
Fix: Roblox gift card not working
Method 1 – Check for invalid Card or Unsuccessful Payment
The most common explanation for this is that the prepaid credit card has not been registered, or that the billing information submitted at the time of payment does not match the billing data on the prepaid credit card.
Check that the billing information on the prepaid card is correct. You can do so by visiting the card company's website or calling the customer service number on the back of the card. When making a payment, double-check that the billing information you provide on Roblox matches the registration information exactly.
If the initial transaction failed, do not attempt to repurchase. Pending charges may arise, putting a hold on your card's balance for up to 10 days.
Roblox will not be paid since the money kept on your card will be refunded to you instantly. If you're still having problems after registering, call your card's customer service number to find out why your charges are being refused.
Method 2 – Check membership status or declined card
The balance on the card was inadequate. If you're using a reloadable card to pay for a recurring membership, make sure you top it up or cancel the subscription before the card runs out of money.
Method 3 – Check for pending charges on credit card
On the payment form, the billing address was entered incorrectly. Fraud protection processes at your banking institution have been triggered. The anti-fraud procedures of Roblox were enabled. See Xsolla Verification Fees for further information.
Make sure the card company has the correct billing information. You can do so by visiting the card company's website or calling the customer service number on the back of the card. When making a payment, double-check that the billing information you provide on Roblox matches the registration information exactly. Change the way you pay.
Some credit cards may be denied by their system as part of our fraud prevention processes. Roblox apologizes for any inconvenience and appreciates your patience.
Method 4 – Check for pending payment on the card
Your financial institution is keeping the denied charge in a pending status while the payment is handled. The funds will be reimbursed to your card between 1-10 business days. Your account was charged a small, temporary verification cost. The funds will be reimbursed to your card between 1-10 business days. See Xsolla Verification Fees for further information.
Method 5 – Use Microsoft Rewards to your advantage
Microsoft Rewards is the greatest way to acquire a free Roblox gift card. It rewards you with amazing gift cards based on how many points you earn for various online acts, such as shopping or searching on Bing.
Sign up for a free Microsoft Rewards account. If you already have a Microsoft account, just click SIGN IN. Do the appropriate activities to earn points. When you've earned enough points, head to the Redeem page and exchange your Roblox Digital Code for another Roblox Digital Code.
Microsoft Rewards supplies Robux, which is what every Roblox player needs. This will allow players to execute a few chores in exchange for a certain number of points. Players may use these points to redeem Robux's digital code.
However, this deal is only available to players in the United States, which may be disappointing. The announcement will be made on Microsoft's website on February 9, and there is no word on how long this deal will be available. So, go ahead and get your free Robux right now, and don't forget to check out our guide for additional information.
You'll get five points for each Bing.com search you make, as well as a variety of additional actions listed below. Sign up for Microsoft Rewards, a free program offered by Microsoft, to gain free Robux in Roblox. You may use your points to purchase special deals from the Microsoft Store, both online and on Windows 10, as you earn them.
Method 6 – Use get-paid-to websites or apps
Many get-paid-to services, such as Microsoft Rewards, allow you to earn cash and gift cards from major retailers by doing simple tasks such as taking surveys or watching ads. After that, you may use them to get a free Roblox gift card.
Keep an eye out for websites that are nothing more than a waste of time. If you're new to this type of service, have a look at our recommendations.
The most popular rewards program is Swagbucks. Now is the best moment to sign up for 1,000 SB bonus points. Toluna allows you to express yourself by doing surveys and trading your points for cash or gift cards. With Ibotta, which works both online and in-store, you can get real cash back on your normal grocery purchases.
Method 7 – Get the latest Roblox promo codes with Coupert
Coupert is a terrific place to start if you're bored of hunting for Roblox promo codes all over the place. It's a free and powerful browser extension that detects and checks discount codes for every website you visit, then gives you cash back on your online purchases.
Coupert also has a terrific referral program via which you may earn cash incentives rapidly. If you invite your parents or friends to install the extension, you'll each get $20. A Roblox gift card is worth 3,200 Robux, so that's a total of $40.
Install the Coupert browser extension and sign up to qualify. Then, by suggesting your family or friends, you may earn $20 for each new installation.
That's it with our today's list of 15 Games on Roblox that give you free Robux 2022. Do try all the games and tell us your favorite. Till then, stay safe and follow us for more upcoming coverage.
Follow us on Twitter & like our Facebook page for more post-updates.
---
Check out more Roblox Games –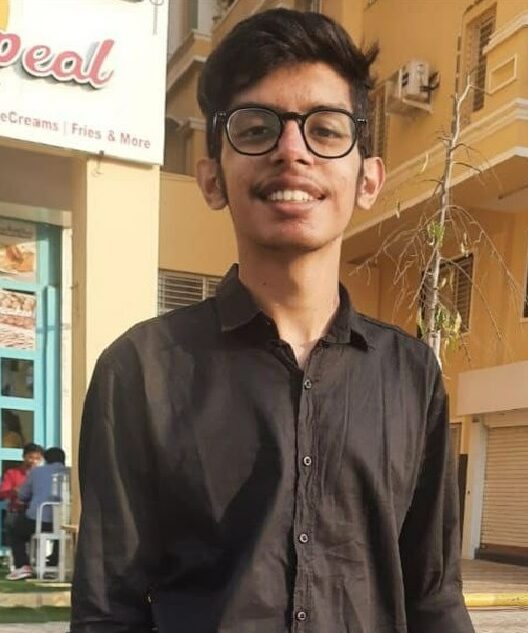 Jatin is an aspiring dentist with a keen interest in video games who likes to spend his time playing an array of different games. Other than that, he is a die-hard basketball fan who often embraces R&B music.