Roblox is a creative and enjoyable platform game that can be played on desktops and mobile devices. What I like best is that there are games in a range of genres, each with several options. This is the place to go if you want to enrich your life with new and exciting experiences.
Creating an account allows you to personalize and modify the appearance of your Roblox avatar, as well as create your own virtual worlds. You may make money by selling game passes to other users and building up private rooms for them if you operate a website.  In addition to playing turn-based games like tycoon games, survival games, and simulator games, players may also play games.
Roblox gives you the freedom to be as creative as you want while also giving you a variety of fun games to play. Roblox has a wide range of games, including the well-known battle royale genre, that span anything from solving crimes to getting out of prison to finding buried riches.
There are a lot of errors and problems that keep occurring in Roblox. Well, to be honest, every online game has some sort of bugs and issues but don't worry. As always we are here to help you out with all the problems and solutions. So, today we will cover the topic Why does Roblox keeps freezing and the fixes for it. So, let's get started without any further ado.
Why does Roblox keep freezing
There are a lot of reasons why the game crashes. There can be many reasons like outdated graphics drivers, unnecessary applications running in the background, antivirus exceptions, because of the graphics quality. As far as we know, there is no specific reason why Roblox continues crashing on your machine. It has been reduced down to old drivers, antivirus software, and other unknown variables. Background programs might use memory, which could explain why Roblox keeps crashing.
Well, these are only reasons but we will be providing solutions to all of these. So, follow our next section for fixes of Why does Roblox keep freezing.
---
Fix: Roblox freezing
Are you using a Windows laptop or desktop computer to play Roblox? Let's start with some fundamental guidelines for ensuring that your computer isn't overworked. We've compiled a list of solutions that have helped other Roblox users avoid crashing. You don't have to try them all; simply work your way down until you discover one that works. Let's get started on figuring out how to get Roblox to stop crashing on your PC.
#1 Close all the unwanted Applications
You may be surprised to learn that when you quit an application by pressing the X symbol in the upper right corner, the application does not completely shut down and continues to operate in the background. Even when you are not using an app, it uses RAM and other system resources by operating in the background. These are the methods to totally shut off an app:
STEP 1 – Select the Task Manager
Right-click anyplace on the taskbar that isn't an icon, and select Task Manager from the context menu that appears.
STEP 2 – Click on End task on the required application
In the newly opened window, click the Processes tab to view a list of all the programs that are still operating. Select End Task from the context menu when you right-click on the program you wish to close.
STEP 3 – Close the unwanted apps
Close all the apps you're acquainted with one by one, leaving the new ones alone. Also, do not turn off any of the background activities shown in the Apps area.
Once you've dismissed all of the apps, your system's resources will be relieved. Try launching Roblox to see if the problem remains.
---
#2 Disable the Antivirus
Most antivirus applications have begun to recognize not just known dangers but also suspected dangerous software, which may result in the banning of otherwise secure apps. This extra cautious action is known as False Positive, and it might be one of the reasons why Roblox was unable to run. The only option is to temporarily disable your antivirus, run Roblox, and see if it still crashes, then adds an exception to your antivirus if everything went smoothly.
Follow these procedures to turn off the antivirus:
STEP 1 – Go to the properties of Antivirus
Right-click on the Antivirus icon on your taskbar and choose Properties.
STEP 2 – Turn off the Antivirus
If the option is available, click Turn Off and select a time.
STEP 3 – Relaunch the game
Relaunch Roblox and see if it crashes again.
STEP 4 – Add Roblox as an exception file in Antivirus
If you can play Roblox without any problems, just add a Roblox executable file exception to your Antivirus's exceptions list.
After checking the game, remember to re-enable the antivirus.
---
#3 Update your Graphics Drivers
The graphics drivers aid in the realization of the game's actual visuals as intended by the developers. However, this is only feasible if you have the necessary graphics card and drivers installed on your computer. You must also install the latest drivers if you have the required hardware on your system. Installing and upgrading drivers on your computer may be done in two methods, both of which are detailed here.
Every graphics card manufacturer has a dedicated website where customers may get the latest drivers and other hardware-related information. These websites are malware-free and always provide useful and up-to-date information. Although the processes for each piece of hardware will vary, the general notion may be grasped by following these steps:
STEP 1 – Go to your graphics manufacturer site
Go to the manufacturer's help website for your graphics card.
STEP 2 – Search your model name and number
Type the product name and model number into the search field, then press the Enter key on your keyboard.
STEP 3 – Choose your graphic card and select the driver
From the list of results, choose your graphics card and look for the driver section among the other resources.
STEP 4 – Download the supported drivers
Select the download option and wait for the process to finish.
STEP 5 – Follow the on-screen instructions to update the drivers
After the download is complete, run the file and follow the onscreen instructions to update your system's driver.
Check whether the Roblox keeps crashing issue has been addressed by restarting your computer. You can also use third-party applications for updating drivers in your system.
---
#4 Change your graphics quality
A low-powered computer may struggle to cope with the higher graphical settings. Roblox is prone to crash if the graphics quality is set too high. In this situation, you need to make the following adjustments to the settings:
STEP 1 – Start playing Roblox and click the menu
Go to Roblox and start playing. Then, in the upper-left corner, click the menu symbol.
STEP 2 – Go to settings and select Graphics to manual
Click the Settings button. Set the Graphics Mode to Manual after that.
STEP 3 – Slide the quality to low
Toggle the Graphics Quality slider to the left. This will decrease your graphics quality and now you can see minimal graphics without lag.
There should be a considerable increase in the game's performance and no crashes once you reduce the graphical quality. However, if the problem remains, try the next solution listed below.
---
Fix: Roblox keeps crashing (Mobile)
Are you experiencing crashes when playing Roblox on your iOS or Android device? On mobile devices, there are a few things you may perform to diagnose problems. To begin, make sure your phone and the Roblox app are both current versions.
#1 Reboot your device
Restarting your mobile device will sometimes resolve any difficulties you're having. Simply press and hold your device's power button for roughly 10 seconds. Then, from the option that appears, select 'Power Off.' Open the Roblox app once you've rebooted to determine if the crashing issue has been resolved.
#2 Check Date and Time Settings
Roblox is an online game that relies on the precise date and time settings to verify your account's authenticity. To avoid connection problems, double-check these settings. Switching time zones can sometimes cause connectivity problems.
#3 Reinstall the game
An app installation can get damaged at times, particularly if an update is stopped. To repair crashes, you may need to reinstall Roblox. Here's how to do it.
STEP 1 – Hold the game icon and click the 'X' icon
Hold down the Roblox icon on your home screen. Tap the 'X' in the upper-right corner of the app to close it.
STEP 2 – Wait for the game to uninstall
Confirm that you really want to get rid of Roblox from your phone. Allow time for the program to be uninstalled.
STEP 3 – Go to the app store and search 'Roblox'
Start by going to the 'App Store.' To reinstall Roblox, go to the App Store and search for it.
To make sure the app works, open it.
Many of these suggestions can assist you in diagnosing the most frequent Roblox crashing issues on both the desktop and mobile platforms. If you're still having problems, contact the game's support team for assistance with your specific problem.
With this, we conclude our article on Why does Roblox keep freezing. Hope you now have an idea of solving the crash problems and you will be productive with it. Till next time, stay safe and follow us for more upcoming gaming coverage.
Follow us on Twitter & like our Facebook page for more post-updates.
---
Check out more Roblox Games –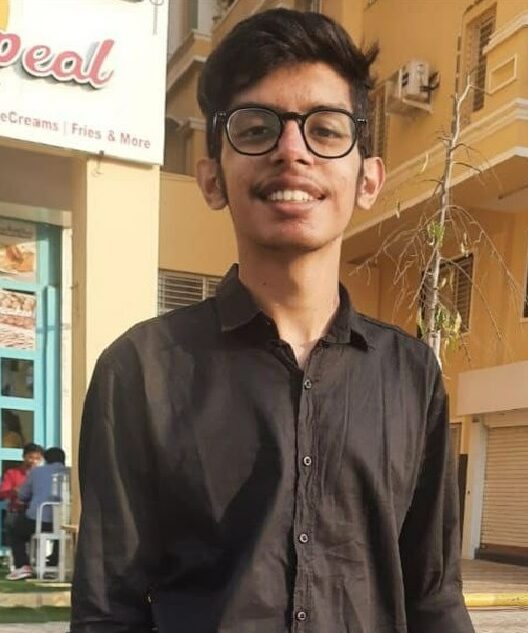 Jatin is an aspiring dentist with a keen interest in video games who likes to spend his time playing an array of different games. Other than that, he is a die-hard basketball fan who often embraces R&B music.