Since 2005, Roblox has provided users with all of the tools they need to develop their own game inside a game and share it with the community. If Roblox isn't enough to get your creative juices flowing, check out this list of 16 games that are comparable to Roblox and provide you the same degree of flexibility while allowing you to test your imagination and create your own gaming world.
By creating a Roblox account, you may personalize and modify the look of your avatar as well as create your own virtual worlds. To generate money on each server, create private rooms and sell game passes to other players. Players can play games of variety like tycoon games, survival games, and simulator games with their friends.
Roblox lets players be as creative as they want while still offering a broad variety of games to play. Roblox offers a diverse selection of games, including the famous battle royale type.  ranging from murder investigations and jail escapes to treasure-seeking.
When considering a game's long-term prospects, it's vital to remember that gamers are drawn to games because of the flexibility, tools, and depth they provide. Gaming is all about allowing players to be creative and assisting them in opening and expanding the doorway of their imagination. So, today we will talk about the games like Roblox but safer because safety is a very sensitive case when comes to online connectivity.
---
Games like Roblox but safer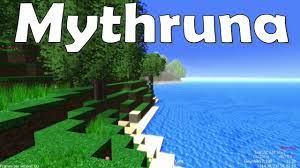 Mythruna combines world construction and comprehensive craftsmanship with a dash of role-playing to make the game even more enjoyable. To obtain a delicious sandbox role-playing experience in Mythruna, you may construct appealing environments in the shape of a voxel.
The game has been in production for a long time, yet it is still playable and rather enjoyable. While it doesn't appear like the game will be updated any time soon, it's definitely a game worth checking out if you're looking for a ROBLOX-style game with some RPG aspects tossed in.
---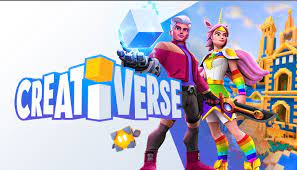 Creativerse is a fantastic free-to-play sandbox survival game that takes the concept of block-based environments to a whole new level with its incredible degree of detail. Players interact with the plants and creatures around them, collect resources, manufacture objects, and build shelters to live in a procedurally generated world of blocks.
Another feature that distinguishes Creativerse from similar games is how it handles the construction mechanics. Players have a lot of control over the construction materials in this game, which includes complete block rotation, blueprints, a helpful autofill function, wiring, and logic gates.
---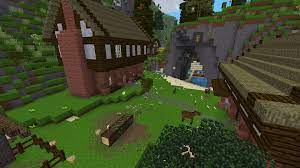 Minetest is another fantastic open-source voxel gaming engine that allows you to play one of the many games already available, modify them to your taste, or build your own game to play with other people online. The game includes massive landscapes with a total size of 6200062000 blocks, allowing users to dig up to 31000 blocks down or construct 31000 blocks up to create their own layouts.
There are also some fantastic texture packs that will allow you to change the appearance and feel of your map, as well as some interesting automatic map-generators that will generate new maps for you depending on your preferences.
---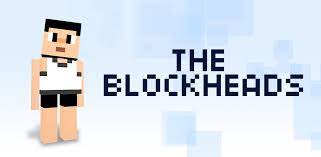 The Blockheads is a free sandbox game set in a 2D block-based environment that is constantly changing procedurally created. The players control characters known as 'Blockheads,' who may make and destroy blocks as well as craft materials to construct eye-catching structures. The game also allows players to explore mountains, deserts, oceans, and subterranean tunnels in a variety of weather and season conditions.
---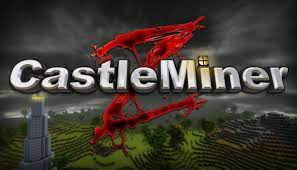 CastleMiner Z, the successor to the famous Xbox Indie game CastleMiner, immerses players in a randomly generated environment inspired by Minecraft in which they must survive against all obstacles. Despite the fact that the game was designed primarily as a survival game in which players must make weapons and protect themselves against terrifying monsters, it also has a Creative Mode in which players have total freedom to build massive buildings using a range of various blocks.
The game was originally released on Xbox 360 and PC, but it is now only available on the PC. The game now has four distinct game modes, including an Endurance Mode, a Survival Mode, Creative Mode, and a Dragon Survival Mode.
---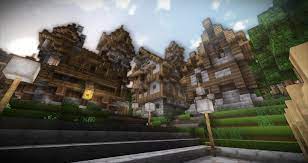 Terasology is an open-source game that offers a gorgeous sandbox with components from several genres. Even while new features are constantly being added, the game already has several unique concepts when compared to other games in the category. This is a game that is similar to Minecraft in that it allows users to construct their own worlds that other players may visit.
---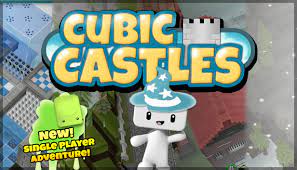 Cubic Castles allows you to pack your luggage and embark on an adorable trip to the "Cubic Castles," as the name indicates. The players construct the world one cube at a time. The game follows a player as they establish worlds, acquire resources to make blocks and other high-grade materials, and begin constructing a variety of buildings.
Every artist secretly yearns for recognition and acclaim for their work. Cubic Castles allows users to visit each other's domains in order to gain inspiration and build even greater castles.
---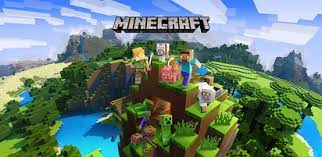 Minecraft is one of the most well-known and popular games in the world-building sandbox genre. In the game's procedurally created universe, players may construct structures. It not only lets players develop and build magnificent bases with infinite resources, but it also incorporates exploration, crafting, and fighting to keep their health while living.
Minecraft also has a multiplayer mode in which people may create and share different maps to play on. Here are some of the best Minecraft maps to experience different elements of the game. It is the best in our list of games like Roblox but safer.
With this, we conclude our article on Games like Roblox but safer. Hope you now have an idea of what are the alternatives of Roblox which are also safe to play. Till next time, stay safe and follow us for more upcoming gaming coverage.
Follow us on Twitter & like our Facebook page for more post-updates.
---
Check out more Roblox Games –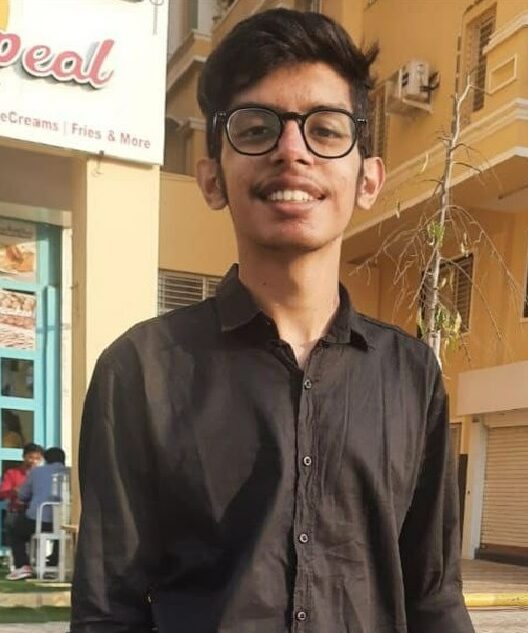 Jatin is an aspiring dentist with a keen interest in video games who likes to spend his time playing an array of different games. Other than that, he is a die-hard basketball fan who often embraces R&B music.