A well-known platform that allows users to develop and play games is called Roblox. It has been more well-liked with players for this particular factor. With Roblox, students may quickly create the game they want to play and develop their intuition and creativity.
It offers a wide variety of options for unique gameplay according to user preferences.
If you're a die-hard Roblox lover, you might occasionally run into a white screen when attempting to launch the software. This can be unpleasant because there is no other way to start the program than to shut it when the Roblox white screen stalls.
You can consult one of our other comprehensive instructions on methods to resolve an error that occurred when launching Roblox while we examine the potential causes and fixes for the white screen problem.
Here is our guide on Fix: Roblox white screen. So, let's get started.
---
Why does Roblox white screen occur
Short Answer: Roblox white screen can be caused by an upcoming Windows update or a firewall or antivirus program that is blocking the app. It can possibly be because Roblox is not set up to operate in your browser or because Beta is enabled.
Some Roblox problems are challenging to resolve, particularly when missing or damaged Windows files are involved. It's possible that your system is partially damaged if you're having problems correcting an issue.
---
Fix: Roblox white screen
Method 1: Permit Roblox to access your browser
Every time you want to play a game on Roblox, the browser you use must open and operate Roblox without any problems. You must enable automatic browser opening of Roblox URLs in order to do this. To enable Roblox links in connected Chrome applications always,
Click the Play button next to the game you wish to play on the Roblox website using your web browser. A pop-up window to download and install Roblox will appear. Just click it. After the application has been installed, start Roblox.
Open Roblox Prompt will appear on your web browser. Select the box next to Click on Open Roblox, then make sure the connected app is always allowed to open URLs of this type from www.roblox.com. Your problems with the white screen on Roblox ought to be resolved by this.
Method 2: Deactivate browser addons
Web browser addons that we install occasionally play spoilsport and prevent webpages from loading fully. Similarly, you should disable any browser extensions or add-ons you may have, then try loading the page once more.
Firefox users may disable web extensions by right-clicking on the extension in the toolbar and choosing Manage Extension. The website for extensions will appear, and you may view the installed extensions there.
To turn off each extension, toggle the button next to it. After resolving the problem, you may activate them again in the same way. Your Roblox problem should be resolved if you disable the addons. If so, use a different web browser specifically for Roblox and avoid installing any add-ons to ensure trouble-free gameplay.
Method 3: Remove plugins from Roblox
Sometimes, the Roblox plugins you've installed might contribute to problems. After removing those plugins, run the game once again.
Open Roblox and select Inventory from the main menu to remove plugins. Delete plugins by selecting Plugins. Once the problem has been fixed, you can add them once again if necessary.
Method 4: Open Compatibility Mode on Roblox
Running the game in compatibility mode, according to several users, has resolved the problem. Run the specific game in compatibility mode to determine whether the problem has been resolved.
Running a game in compatibility mode on Roblox requires: right-clicking the setup file in the game's folder and choose Properties. Decide to use the compatibility tab.
Check the box next to "Compatibility mode" in that section. activate compatibility mode for this software. Choose the Windows version that you are familiar with using this software with from the drop-down option. From the drop-down menu, choose your Windows version. Apply and OK after clicking.
Method 5: Reinstall Roblox
Reinstalling the Roblox program on your PC is your final choice if none of the aforementioned fixes work for you. There is a good probability that your installation of the Roblox app is broken, or incomplete, or that the installation files themselves are corrupt, which will prevent you from starting the game.
If the scenario applies, all you need to do to resolve the problem is begin a new Roblox installation.
You must first totally delete Roblox from your computer before you can reinstall it. You may remove the program from Settings > Apps > Apps & Features. However, a third-party uninstaller is something we advise you to use because it also gets rid of any remaining or lingering files from the setup.
Restart your computer after that, then download Roblox from the Microsoft Store. This ought to resolve your Roblox problems.
The flaws can occasionally be brought on by problems with Windows or the graphics drivers. By refreshing the windows, you may repair the box.
If you want to manually upgrade Windows 11, right-click the Start button. Choose Settings. Check the list on the left-hand side of the Settings menu. The last resort would be Windows Update. Please pick that. To manually run Windows updates, select Check for updates in the right panel.
That's it with our today's article on Fix: Roblox white screen. Do follow the instructions and get yourself some Robux now. Till next time, stay safe and follow us for more upcoming gaming coverage.
Follow us on Twitter & like our Facebook page for more post-updates
---
Check out more Roblox Games –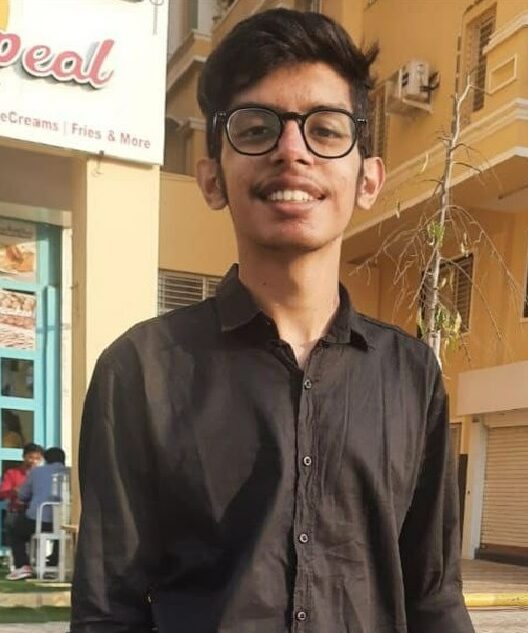 Jatin is an aspiring dentist with a keen interest in video games who likes to spend his time playing an array of different games. Other than that, he is a die-hard basketball fan who often embraces R&B music.