Roblox is unmatched in terms of the variety of games and activities it offers. This is Roblox's best feature, hands down, yet it's not perfect. There are so many games out there that it's easy to overlook great titles that would be fun and worth your time.
As bad as it is, some of the best games ever made for Roblox have been forgotten and are nearly never played anymore.
Among the most enjoyable games that have since been forgotten on Roblox are those that were previously among the platform's most popular. Something, however, changed over time, and now they aren't as popular as they once were, at least not on Roblox's front page.
Still, the servers are live, and you can resume gameplay at any time. This compilation of games is meant to serve as a gentle reminder of their excellence.
---
Top 17 forgotten Roblox games
1. Roblox High School
The Roblox experience Roblox High School [Legacy], created by Cindering in April 2009, has a large and dedicated fan base. A high school RPG, it has over 570,000,000 views. Due to its status as an outmoded legacy game, Cindering claims that just about 75 people regularly play the game currently.
The setting of the game is a fictional small town with various establishments like bars, shops, and restaurants. Players can work to gain currency, which can be used on a wide variety of in-game goods, including vehicles, equipment, pets, and more.
---
2. The Roblox Plague 2
The Roblox Plague 2 has been played over 10 million times, although there is rarely more than one server with a dozen players online at any given moment. The game's premise, in which one player is selected to act as the "plague," is also interesting.
Their mission is to spread the virus by touching as many people as possible before the timer runs out. It paved the way for games where one person is responsible for clearing out the lobby and killing everyone inside of it, such as Flee the Facility and Banana Eats.
---
3. Welcome to the Town of Robloxia,
Roblox's "Welcome to the Town of Robloxia" is one of the platform's most popular games. The author is 1dev2. The game completely submerges its players into a fictional universe thanks to its setting in the made-up city of the Town of Robloxia.
 Players can get a job, buy a property, and roleplay with others all within the game. The game skyrocketed to fame in early 2011, but its popularity has since steadily declined due to 1dev2's removal and the location's uncopylocking.
The game was formerly the most played on Roblox, but it has since been eclipsed in popularity by Base Wars: The Land.
---
4. D-Day
You have two teams, each trying to take control of the next area on the map so they can move closer to the enemy base and ultimately destroy it. Though the shooting is mediocre, no other Roblox game comes close to depicting the battle on such a massive scale.
---
5. Journey to the Sun
The obby is one of the most played kinds of games on Roblox. Obstacle courses are shortened versions of third-person platformers. As far as Roblox obby goes, "Journey to the Sun" is among the very best you'll come across.
The setting of Journey to the Sun is beautiful in and of itself, with a never-ending sunset and all the dazzling visual effects and lighting you'd hope for. When compared to other Roblox games, this one looks as if someone switched on the ray tracing.
---
6. Camping Series
There has been a huge upsurge in popularity for Roblox's "stories horror games," and the games that started it all were the Camping games. You and your buddies embark on a camping trip, but I won't give too much away because the surprises are half the fun.
---
7. Schoolhouse
In all likelihood, if you've spent any length of time in the Roblox community, you've heard of Schoolhouse. You might be familiar with this game even if you've never played Roblox, because of the internet meme that has developed around it.
Since Schoolhouse has become well-known outside of Roblox, it must be considered one of the most popular games on the platform. It's no surprise that this game has inspired so many amusing memes; characters like Baldi have quickly become as recognizable in the horror game canon as Freddy Fazbear and others.
---
8. Aquarium Story
Adventure game aficionados, rejoice: Aquarium Story is a terrific addition to the genre. The premise is simple: on a school field trip, you and your fellow pupils ride a bus to an aquarium. There are some hilarious allusions to Ms. Frizzle, the main antagonist of the Magic School Bus cartoon series.
Naturally, there are some mysteries within this stunning aquarium. There will be twists and turns, just like any good Roblox tale. I should also mention to fellow students. In that, the aquarium has some horror aspects and plenty of terrible circumstances that could lead to the death of you and your fellow students.
---
9. Heroes of Robloxia
Heroes of Robloxia is a must-play for every fan of My Hero Academia or anyone who likes superhero games. It's hard to believe this is a Roblox game given how charming and well-made the title is.
Even though you can't alter your character's appearance, the gameplay and plot are reminiscent of DC Universe Online. Choose from one of five playable heroes and embark on a slew of tasks as you try to rid Robloxia of Darkmatter and the other supervillains plaguing the city.
---
10. Auto Rap Battles
In Auto Rap Battles, two players face off in a head-to-head rap fight, with onlookers watching as they take turns rhyming in the text chat to try to defeat the other player. Just throw in some kids, some teenagers, and some unskilled rappers, and you have a masterpiece in the making.
Actually, thank goodness, that's what Auto Rap Battles are. The terrible rhyming and rapping are what makes the game enjoyable.
---
11. Catalog Heaven
Catalog Heaven, developed by Seranok and Merely and released by Sky Studios, is a well-liked sandbox game. Historically, the game has seen between 1,000 and 1,500 players at once. The game's once-huge popularity has waned, and now there are often only 30-50 individuals playing at any given time.
---
12. Freeze Tag
Freeze Tag is an adventure game in which "Runners" must avoid Taggers and "Frozen Runners" are frozen in Ice until they are thawed by their teammates. The game has its own Roblox toy in the ConnorVIIITM-themed Celebrity Collection Series 4.
Players can earn money in the game and use it to improve their character's abilities and customize their appearance. Since its release on February 16, 2016, this game has received over 156,000,000 visits, making it ConnorVIII's most popular invention.
---
13. Ultimate Paintball
When it comes to Roblox games, Ultimate Paintball was the first to reach 2 million views. For a while, it dominated Roblox's player base. From 2007 to 2009, Ultimate Paintball was at the top of the charts, but then Heli Wars: Desert Attack came along and knocked it off.
Miked's Ultimate Paintball game had a red squad and a blue team. The Rocket Launcher or paintball guns would be used for firing. Players have 10 minutes to kill each other and seize the flag in each round.
---
14. Chaos Canyon
In creating Chaos Canyon, the Roblox team worked side-by-side with a select group of the platform's most active users for the first time. Roblox may claim credit for the game's development, but players like ting222, PilotLuke, and Yahoo contributed significantly to the game's visuals.
The Chaos Canyon video game is a multidirectional shooter developed by BrickBattle. There appears to be no goal in sight in Chaos Canyon. After pressing play, you immediately enter a free-for-all brawl.
By the time it was taken down, more than 1.15 million people had played the game, making it among the most played ever. Since 2017, you can't even launch the game.
---
15. Base Wars FPS
The developers at Roblox made a first-person shooter game called Base Wares. The first official first-person shooter game on the Roblox platform was called Base Wars FPS.
There were a variety of shooter types, including
More than 774 thousand unique visitors and more than 30 thousand favorites helped make the first-person shooter game Sniper, Healer, Tanky, tank, Assault, Trooper Base Wars a hit on the Roblox platform.
The game is still available and can be played, but no new content has been added since 2014. As an added bonus, it is uncopylocked, meaning that the game can be altered by anyone to make a new version that is functionally identical.
---
16. Classic: Glass Houses
On our top ten list of the oldest Roblox games, we have Classic: Glass Houses. Over 570K people have played Glass Houses on BrickBattle, and it has been voted Favorite more than 7,000 times. Roblox's in-house development studio has produced a fighting game called BrickBattle.
Traditional: In Glass Houses, you have to wipe out the other team. There are two teams, and each round lasts three minutes. Explosive cannonballs fired from turrets are another challenge players face.
---
17. SharkBite No. 1
Abracadabra's SharkBite 1 is an action-packed survival game. As a Survivor, your goal is to eliminate the Shark; as the Shark, your goal is to eliminate the Survivors.
By racking up victories, you'll be able to acquire credits that may be spent on upgrades to your existing Ships or the introduction of whole new ones. Some Roblox toys inspired by the game are also included. You can't get a Frog Boat anywhere else, but it comes with one of the toys!
The sequel to SharkBite 1 is also titled SharkBite 2.
Follow us on Twitter & like our Facebook page for more post-updates
---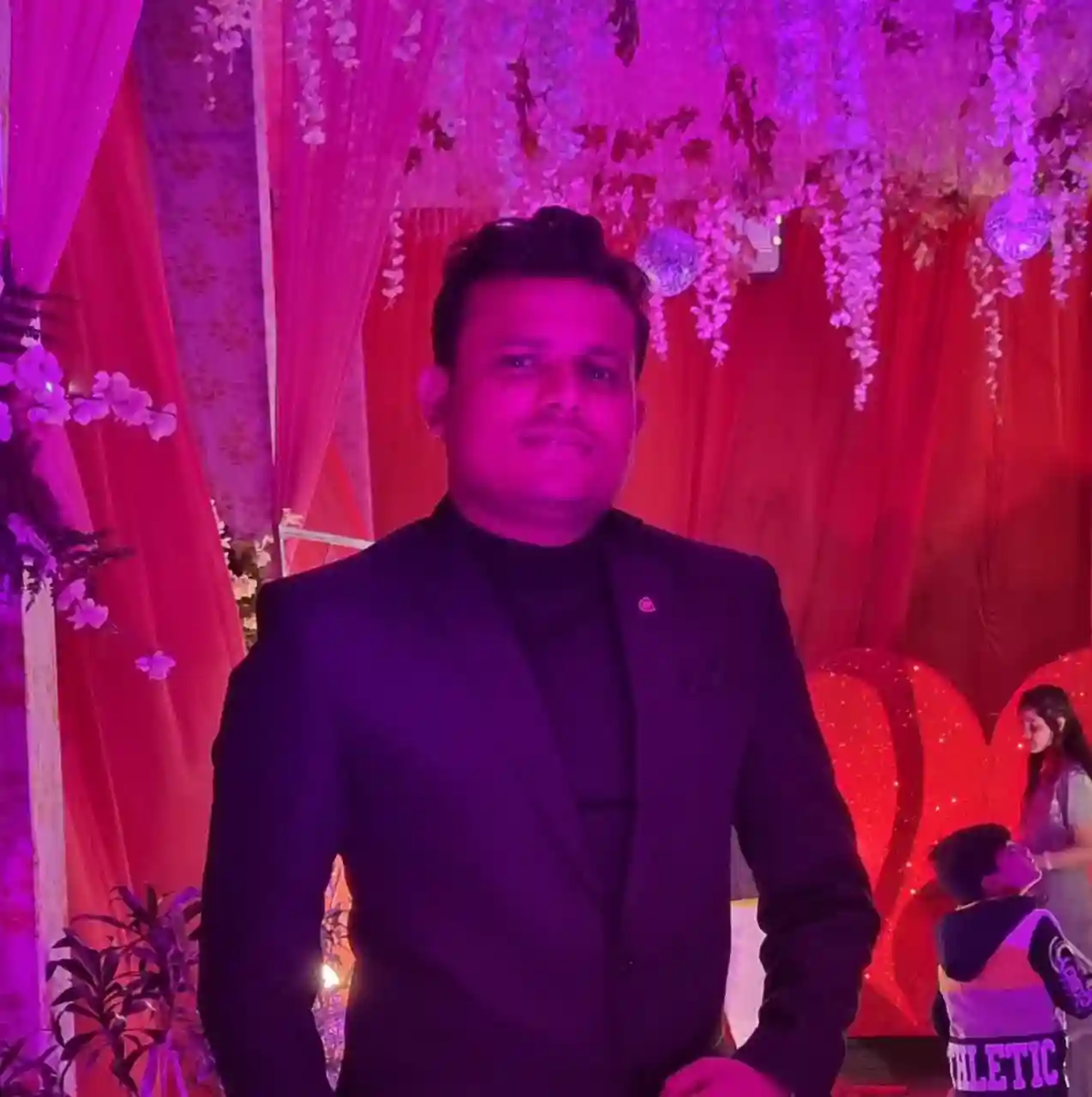 Rohit Yadav is a writer with passion for gaming, cosmos, and philosophy. He has a keen interest in exploring the depths of these topics through his writing, offering insightful and thought-provoking perspectives to his readers. Rohit brings a unique perspective to the world of online gaming and is well-versed in the latest developments and trends in the industry.