Fable is a legendary game, and there are numerous reasons for its enduring popularity. There's a ton of mythology, a wide variety of interesting places to go, a compelling tale that will keep you playing, options for customizing your character's look and ethics, branching paths, and lots of opportunities to advance in level.
All of the games shown here are like Fable as they include all of the elements that make for a fantastic role-playing experience.
Top 12 Games like Fable for PS4/ PS5
1. Yakuza: Like A Dragon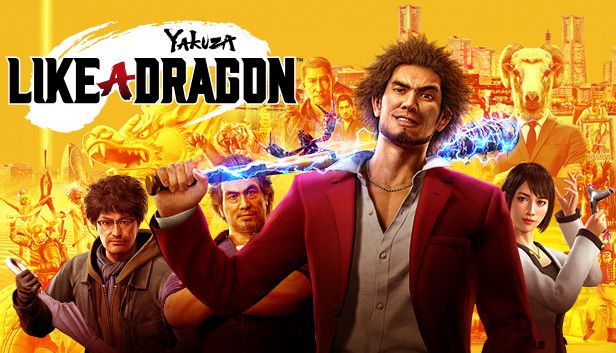 Rating: 10/10
Developer: Ryu Ga Gotoku Studio
Publisher: SEGA
Platform: PlayStation 4, PlayStation 5
Take on the role of Ichiban Kasuga, a low-level yakuza thug who was abandoned by the one person he trusted the most. In this action-packed role-playing game set in modern-day Japan, you must pick up your storied bat and prepare to smash the skulls of criminals.
---
2. Nioh 2
Rating: 9/10
Developer: KOEI TECMO GAMES CO., LTD.
Publisher: KOEI TECMO GAMES CO., LTD.
Platform: PlayStation 4, PlayStation 5
Take against swarms of yokai in this intense role-playing game. Build a hero and explore the vast landscape of Sengoku-era Japan. Prepare to go into Dark Realms created by your adversaries and use the new Yokai Shift ability to vanquish even the most fierce yokai.
Nioh 2 continues the series' tradition of creative, in-depth stories revolving around Sengoku-era military leaders, which won over fans and reviewers alike with the first game. The new Yokai Shift skill in Nioh 2 is a step forward from the game's predecessor, allowing the protagonist to take on more potent forms in combat.
One of the new features in Nioh 2 is the ability of foes to construct a Dark Realm, which greatly increases the difficulty of the fight and presents your protagonist with additional obstacles. We're excited for you to let your inner darkness loose in the realm of Nioh 2 and defeat terrifying creatures.
---
3. Voice Of Cards: The Isle Dragon Roars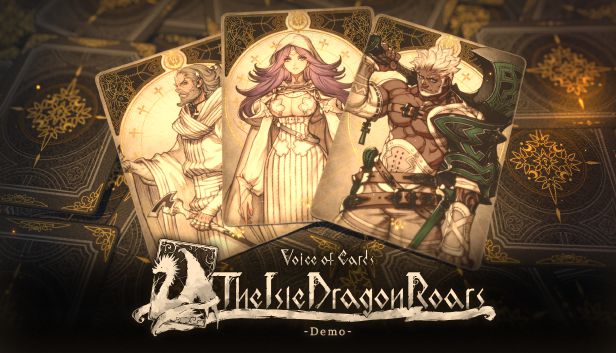 Rating: 9/10
Developer: Square Enix
Publisher: Square Enix
Platform: PlayStation 4
Swords and sorcery come to life in Voice of Cards: The Isle Dragon Roars, a role-playing game (RPG) portrayed solely via the medium of cards. The narrative unfolds in the style of a tabletop RPG, complete with narrated sequences following a self-proclaimed hero as they set out to kill a newly awoken dragon.
Additional packages contain this item and are also available for purchase. Avoid making several purchases of the same thing.
---
4. Haven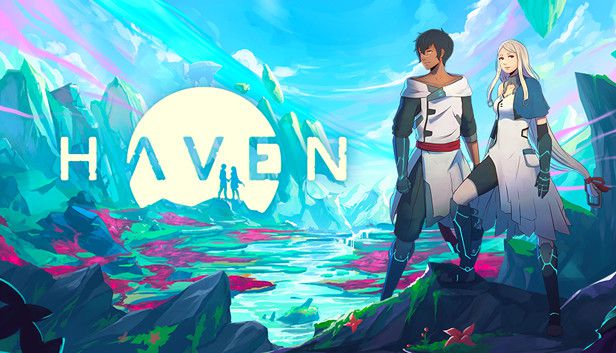 Rating: 9/10
Developer: The Game Bakers
Publisher: The Game Bakers
Platform: PlayStation 4, PlayStation 5
To be with one other, two lovers risked everything and fled to a distant world. This role-playing adventure is about love, revolt, and freedom as you glide across a fascinating terrain, explore a fractured universe, and battle against what is attempting to break them apart.
---
5. Dusk Diver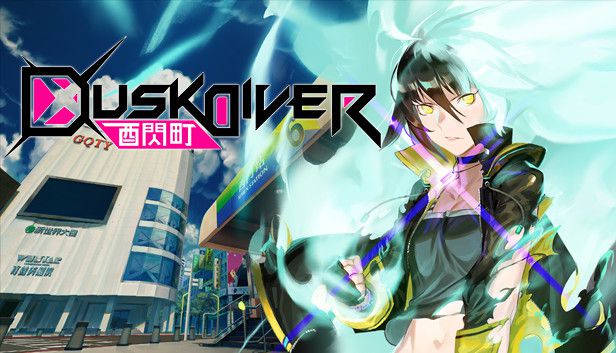 Rating: 9/10
Developer: WANIN International, JERA
Publisher: WANIN International
Platform: PlayStation 4
Yang Yumo, a strong-willed high school student, steps up to safeguard her neighborhood when a dimensional breach brings together Gods, Phantoms, and Humans. Engage in a dynamic action-oriented battle with your guardians and hone your skills while exploring the many shops, people, and cuisines of Taipei.
---
6. Atelier Ryza 2: Lost Legends & The Secret Fairy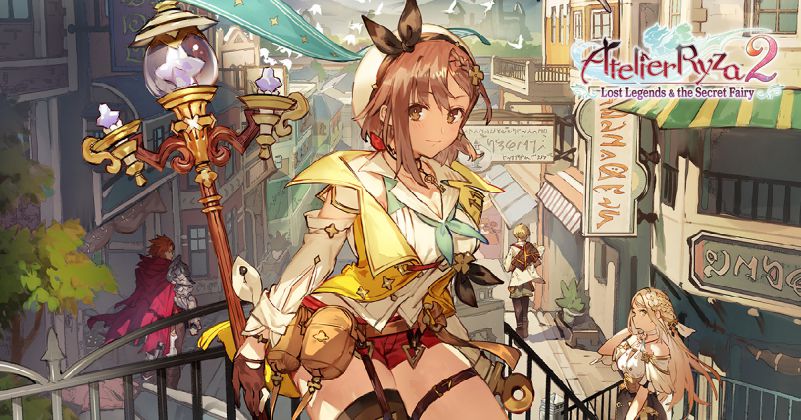 Rating: 9/10
Developer: KOEI TECMO GAMES CO., LTD.
Publisher: KOEI TECMO GAMES CO., LTD.
Platform: PlayStation 4, PlayStation 5
This tale follows Ryza and her pals three years after the events of the previous game, "Atelier Ryza: Ever Darkness & the Secret Hideout," and portrays their reunion as they travel through fresh encounters and goodbyes on their way to discovering a genuine valuable treasure.
Ryza's epic, behind-the-scenes journey on Kurken Island happened three years ago. Ryza, the lone survivor of her group, gets a letter from her pal in which she is informed about possible alchemical ruins and given a puzzling request concerning a bright stone. It is because of this that she decides to leave the island and go to Ashra-am Baird, the royal capital.
But Ryza has no idea that this is only the beginning of a fantastic new journey that will take her in search of the secrets of the ancient ruins around the royal capital, where she will have a chance to encounter a strange monster.
---
7. Ruined King: A League Of Legends Story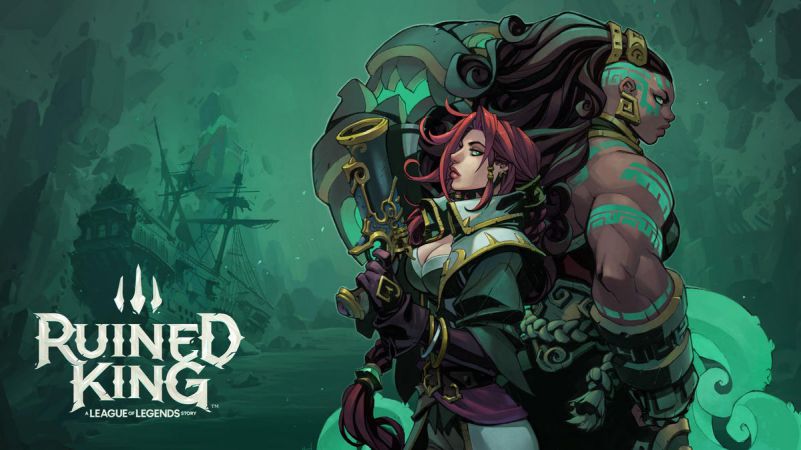 Rating: 9/10
Developer: Airship Syndicate
Publisher: Riot Forge
Platform: PlayStation 4, PlayStation 5
Gather a team of League of Legends Champions, investigate Bilgewater, and travel to the Shadow Isles to learn the truth about the Black Mist's origins. The first Riot Forge game that let you explore the League of Legends realm is Ruined King: A League of Legends Story.
In this exciting turn-based RPG, you'll get to explore the vibrant city of Bilgewater and the mysterious Shadow Isles under the command of an unlikely band of League of Legends champions and try out the innovative Lane Initiative System.
---
8. Death's Door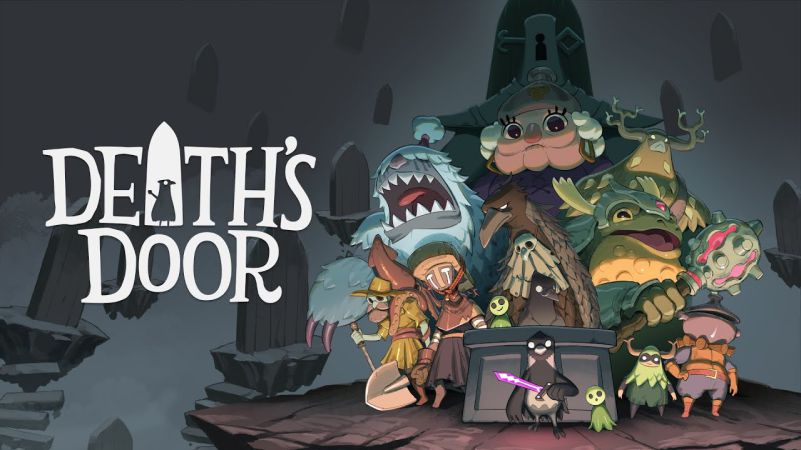 Rating: 9/10
Developer: Acid Nerve
Publisher: Devolver Digital
Platform: PlayStation 4, PlayStation 5
Even though it's tedious, a Crow's honest wage is earned via the process of reaping the souls of the deceased and punching a clock.
When one of your allotted souls is stolen, the task becomes interesting: you have to follow the trail of a desperate thief into a world where death does not exist, where beings live long beyond their expiration dates and are glutted with greed and power.
Fight and defeat a wide variety of amazing animals and demigods using melee weapons, arrows, and magic. You pay for your mistakes with the consequences, but you get rewarded when you win. Maximize your chances of success by fine-tuning your numbers and learning to use the skills and upgrades you get.
Step through the Doors and into a world teeming with strange people and hidden mysteries, where you may provide a glimmer of hope to the beautiful and strange people you encounter. Go after and vanquish massive dictators with their backstories and goals.
Explore the origins of the Doors, the function of the Crows, and the movement of souls in a story that is both serious and bleakly comic.
---
9. Godfall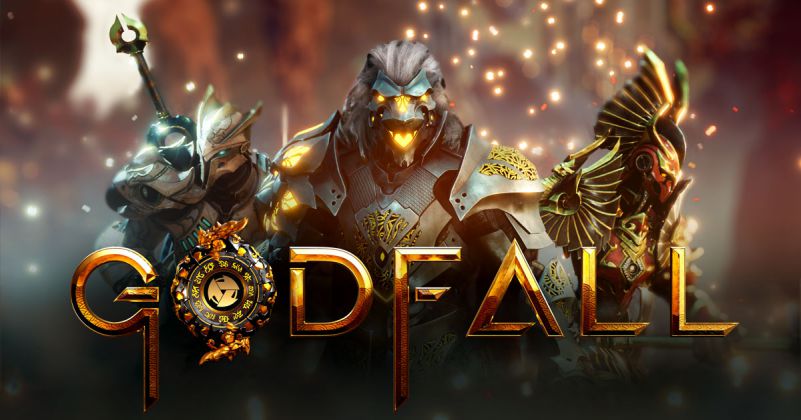 Rating: 9/10
Developer: Counterplay Games Inc
Publisher: Gearbox Publishing
Platform: PlayStation 4, PlayStation 5
Take control of a mighty hero in an action-adventure propelled by riches and set in a colorful fantasy universe. The Godfall: Ultimate Edition provides the greatest and most comprehensive experience possible for the Godfall series. Enjoy the whole game, the Fire & Darkness expansion, and the Ascended and Pre-order Cosmetic Packs in one convenient bundle.
The fate of Aperion hangs in the balance. You are the last surviving member of the Valorian Knights, godlike warriors who can don Valorplates, legendary suits of armor that turn their wearers into unbeatable masters of melee warfare. Defeat your enemies and ascend the realms of the elements to face the crazed god Macros.
Godfall is the first of its kind, a looter-slasher melee action RPG, and you may rise to the top. Learn to use each of the five weapon classes: the longswords, polearms, warhammers, greatswords, and dual blades. Raise your character's level, master new abilities, and find powerful new weapons.
---
10. Gale of Windoria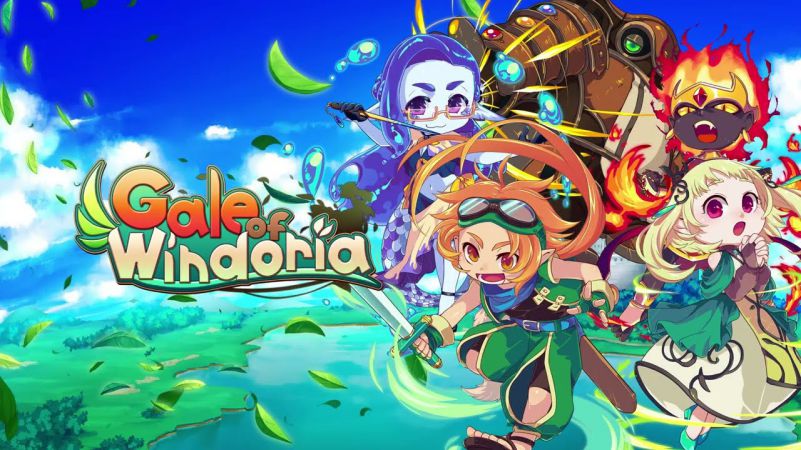 Rating: 7/10
Developer: Hit-Point Co., Ltd.
Publisher: KEMCO
Platform: PlayStation 4, PlayStation 5
There is an increasing feeling of gloom over the earth because the Tetra Quartzes, the source of all life, has been tainted. The young Wind Citizen Shan embarks on a quest to cleanse the tainted Tetra Quartzes and save his best buddy. Use your diverse group of pals to help you slice through the death clouds and into the future.
Take to the skies in your own flying Beakle and explore the globe at will. Use the elementals' combined skills not just in turn-based fights, but also in dungeon tricks. You should also seek out the Quartzes so that your party may become stronger and more knowledgeable. Everything in this game is shown in pixelated, retro-style artwork.
---
11. The Elder Scrolls 5: Skyrim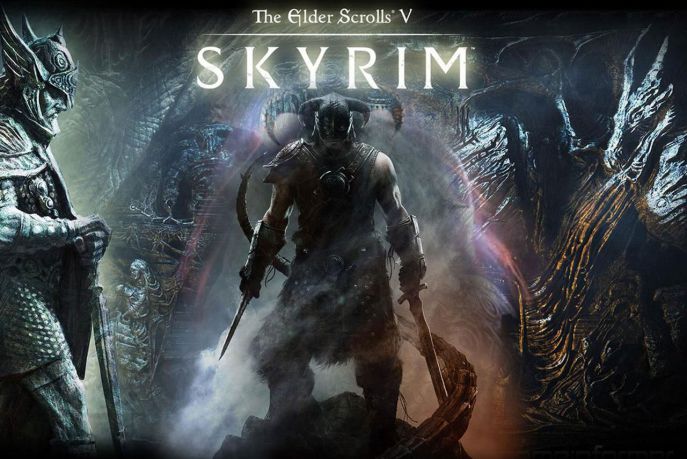 Rating: 6/10
Developer: Bethesda Game Studios
Publisher: Bethesda Softworks
Platform: PlayStation 4, PlayStation 5
Skyrim is a serious and humorless universe where the protagonist must save the world as the only chosen one. In addition to having NPCs that follow daily routines and interact with one another, the setting is also very detailed and consistent in a manner that few games achieve.
You can feel the connection to the past between these two cities despite their apparent differences, which are just 20 minutes apart on foot. Following a chain of missions to a distant village may give hours of entertainment, and some of the side tales provide the game's most compelling moments.
---
12. FINAL FANTASY VIII Remastered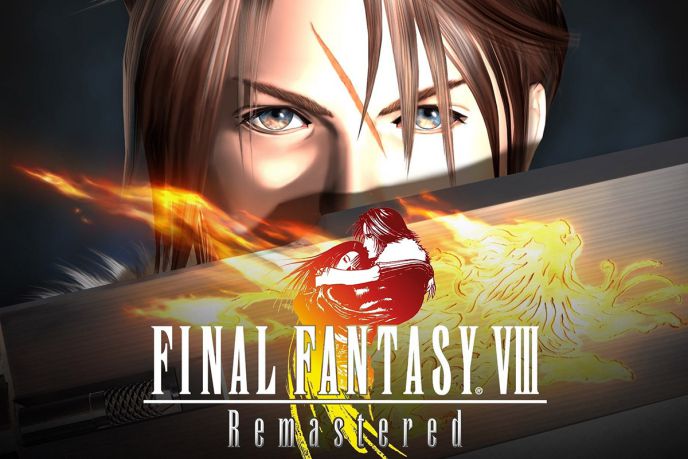 Rating: 6/10
Developer: Square Enix
Publisher: Square Enix
Platform: PlayStation 4
Wars have broken out. At Edea's behest, the Republic of Galbadia readies its massive troops for an offensive on the world's other countries. To stop Edea from achieving her aim of restoring totalitarian control to Galbadia, Squall and the other members of the elite mercenary squad SeeD team up with a resistance fighter named Rinoa.
As a remaster of FINAL FANTASY VIII, this product adds new features and choices to the original game, such as the ability to adjust the game's difficulty and other settings.
---
Subscribe to our Youtube Channel. Follow us on Twitter & like our Facebook page for more post-updates.
---
Abhigyan identifies himself as a tech geek, gaming cognoscenti, and also a connoisseur of music. Unidentified and mysterious phenomena never fail to gather his undivided attention. When not reading about bizarre and perplexing entities across the Universe, he can often be found cheering for his favorite teams in Football.