Krunker.io is a famous 3D browser FPS developed by Yendis Entertainment. The game entered into open beta on May 20, 2018, and it was officially released on January 29, 2019. Shoot your way through 15 rotating maps to collect prizes. Master the Krunker movement system, which is predicated on a high level of expertise.
If dropping bombs and quick-scoping people in lobbies isn't your style, Krunker has thousands of bespoke games to choose from. There are games like Infected, Parkour, Free for All, Capture the Flag, and a host of more.
With Krunker's sophisticated modding and mapping capabilities, there are no limits to what you can create and experience. Krunker also includes a thriving economy where you may buy, sell, and trade hundreds of different skins and items.
There are dedicated servers on every continent, as well as an easy-to-use server browser from which you can quickly set up your own custom server!
Krunker Hub (formerly Krunkerpedia) is a part of Krunker.io that focuses on community engagement, in-game statistics, the market, and more. In version 4.0.8, the Krunker Hub received a new user interface (as seen in the image). The Krunker Hub was published in version 0.6.0, along with in-game leaderboards that ranked the greatest players across the whole game.
Completing missions or assignments might be challenging at times. In and of itself, this game is one-of-a-kind and tough experience. We're here to help you with all of your gaming needs. Here's How to get kr in Krunker, according to our instructions. So without further ado, let's get this party started.
---
How to get kr in Krunker
Krunkies (KR) are Krunker.io's in-game currency, first introduced in update 0.9.99992. Krunkies can be earned legally in a variety of ways.
The Shop (formerly known as Store before update 1.1.0) is where Krunker.io players can buy spins with Krunkies (KR), buy KR, use a creator code, and redeem KR vouchers, although it requires login and is not accessible to Guests.
The Shop is one of four places where you can get cosmetics like caps, backs, skins, sprays, and dyes, with the others being the Marketplace, Trading, and Twitch Drops.
Players can earn 1 KR for every 100 points they score on public servers (up to 30 KR per round), and Krunker Premium users can earn up to 40 KR per round.
Challenge Mode was introduced in Update v1.1.5, which increased all KR awards after a game round by 1.5 percent and increased the KR maximum each round to 45. This, however, comes at the cost of a halved maximum health and the inability to replenish health.
Purchasing Premium raises the per-round KR cap to 40 KR. Premium costs 7000 KR for 30 days and 19000 KR for 90 days to own. KR may be deposited into custom maps by mapmakers, and gamers can be rewarded in a variety of ways.
For example, finishing a parkour section could get you 100 KR. To prevent abuse, the mapmaker must give and renew the KR himself.
Every hour, accounts with a level of 5 or higher can claim Free KR. To obtain one Free KR spin, simply play a game (to prevent bots), click a popup confirming free KR, view a video advertisement, and complete the survey.
You can now Gift KR to other people, a function that was added in v1.8.5. However, this option is only available to players who are Level 30 or higher, to avoid abuse.
To do so, go to  https://krunker.io/social.html?p=profile&q=<ENTER THEIR USERNAME HERE (no spaces)>. For example, you may browse to https://krunker.io/social.html?p=profile&q=stremz to see the profile for "StremZ."
Choose the amount of KR you want to gift by clicking the "Gift KR" button. Gifting KR incurs a ten percent cost. For instance, if you wanted to give a gift of 100 KR, you would have to pay a fee of 10 KR. In addition to the amount gifted, the fee will be debited from your account.
One-time use codes can be used to claim large quantities of KR. Only the Krunker development team may generate KR codes, commonly known as vouchers. Watching official Krunker streams, such as tournaments, receiving one from a Krunker-sponsored streamer, and privately from the developers are all ways to get KR codes. Begging for KR codes isn't going to work, and it's not a good idea.
The Free KR Spin will give you a chance to win 5, 10, 20, or 500 KR. To claim this spin, you must first watch a brief advertisement, which is accessible every hour.
Since the Valour Spin is still under development, there isn't much information about it available in the form of teasers and leaks. The most frequent assumption (based on leaks) is that the spin will be about competitive (Comp) or ranked gaming.
---
How to buy kr in Krunker
You can now buy KR with real money after updating to version v0.9.99999. These are the prices as of update 2.4.0:
The first spin will set you back 50 KR and provide you the option of spinning Uncommon, Rare, or Epic items. The elite spin costs 100 KR and gives you the chance to spin goods that are Uncommon, Rare, Epic, or Legendary.
The Heroic spin costs 500 KR and allows you to spin Uncommon, Rare, Epic, Legendary, Relic, Contraband, or perhaps the rarest of all; Unobtainable things.
There's a specific spot right above where you can enter a Creator Code to show your support for a creator. This means that if you buy KR, the creator whose code you utilize will get 20% to 40% of the profit.
Remember that retracting a payment may result in your Krunker account being terminated. A 10% discount is offered on weekends (and rarely) in which the price of the KR is reduced by 10%.
Krunker will now display a golden badge next to your name, indicating that you have Krunker Premium. You can also alter your name, hair color, and skin color to any hue you like. You can also make your profile image animated.
In version 3.1.3, a new function was added that allows players with account levels of 20 or higher to earn KR by referring new members to Krunker. It's the launch of the partner program, which you may join by entering your PayPal email address and a code of your choice on the partner dashboard. As a level one partner, you will earn a referral link.
That's all for today's article on How to get kr in Krunker. Do check out all the sections and let us know how this guide was helpful for you while playing the game. Till then, stay safe and follow us for more upcoming gaming coverage.
Follow us on Twitter & like our Facebook page for more post-updates
---
Check out more Roblox Games –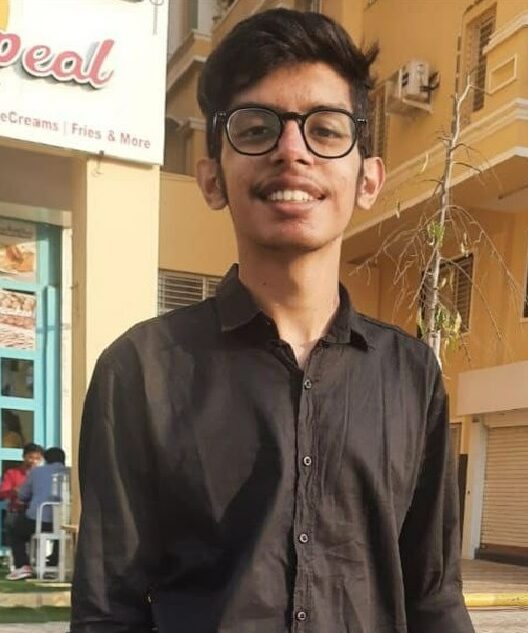 Jatin is an aspiring dentist with a keen interest in video games who likes to spend his time playing an array of different games. Other than that, he is a die-hard basketball fan who often embraces R&B music.