The extensive growth and popularity of the mobile gaming industry have attracted renowned developers and publishers from all over the world to create a mobile version of the titles which have already gathered a large audience on other platforms. And this seems to work too, we have seen PUBG Mobile getting a massive user base, COD Mobile by Activision which released last year still has a large active user base. And there's a lot in the pipeline. Some rumors suggest that titles like Apex Legends Mobile and Warzone Mobile are already in their development phase.
With this being said, we, here, will be talking about the mobile version of another popular title – Fall Guys. Well, it's not the official mobile version. For starters, the developers of Fall Guys still haven't announced the release of the mobile version. And it gave an opportunity to other mobile-game makers to develop a similar concept game.
---
MUST-READ: Call of Duty: Warzone Mobile Release Date, Official Details
---
Among all, 'Stumble Guys' stands out as the perfect mobile version of Fall Guys available for now. The game was released on 24 September 2020, and in no time, the game rose to popularity among the mobile gamers community. Developed by "Kitka Games" Stumble Guys has hit over 1 million downloads as of now.
Google Play Store got many of its but among them 'Stumble Guys' shines out the most, due to minimal design and exciting gameplay with different maps and character skins. Talking about character skins, the game feature a lot of skins, which can be unlocked. And today, we are going to discuss how to change character skin in Stumble Guys step by step.
How to change character skin in Stumble Guys –
Well, like other games, Stumble Guys also offers more characters and skins which can be unlocked by the players. By default, you get a pretty basic skin, but Stumble Guys has a lot to offer. Here, we will be discussing how to change character skin in Stumble Guys and unlock them quickly. Follow the steps mentioned below for a quick guide.
On the home screen of the game, you will see different tabs on the left side. Here, you just need to select the 'Customized' tab to continue.
---
In the 'Customized' tab, you will see a number of characters. But, all of them will be 'Locked,' they can be equipped for free of cost, but you need in-game coins to unlock any skin! Nothing comes for free!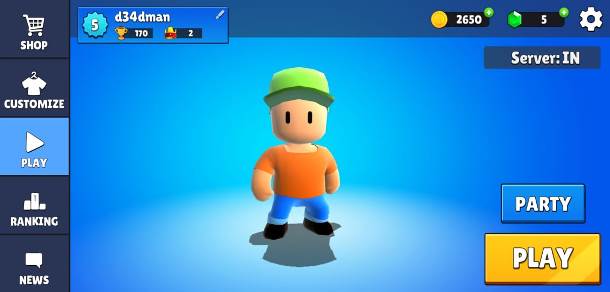 ---
Every in-game skin can be unlocked for free by game currency. There are two different in-game currency – Coins and Gems. A majority of skins can be unlocked by coins, whereas, premium skins can only be unlocked using Gems. For instance, the first unlockable skin costs 1000 Coins.
---
The more interesting the skin gets, the more gems or coins the skin costs. We are getting a lot of queries about how to unlock character skins in stumble guys fast or how to get more gems and coins.
Well, as you may have noticed you already have some Coins and Gems. You can easily get Coins and Gems, but you need to grind more.
For every round you complete, you will receive a number of coins and gems. The more round you qualify, the more coins/gems you get.
Winning a game in Stumble Guys will fetch you more coins. 500 coins to be precise.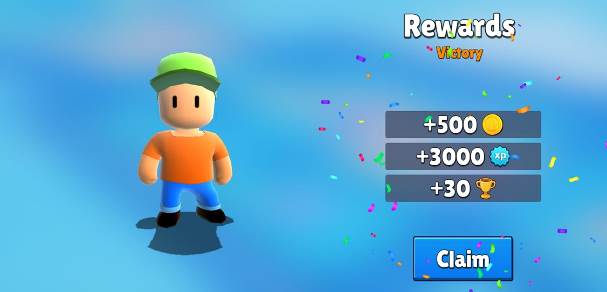 ---
There is a way by which you can get free coins and free gems faster. Well, you have to spend some of your time to watch Ads! Well, this might not sound like an interesting idea, but this is the only way to get free coins!
For this, you need to go to the 'Shop' tab. There you can select the 'Watch Ad' option. An Ad would appear, watch the ad and you would get 1000 coins or 5 gems. This method would fetch you 10000 Coins and 50 Gems in a day, which is the maximum limit. Do this for a couple of days and you can even get your hands on the best skins.
---
Well, if none of the above methods suits you and you can't wait, you have other options too. To unlock any skin instantly, you can buy coins and gems from the 'Shop' tab.
And, this is it. Here, we have discussed all the possible methods to get character skin in Stumble Guys for Free.
If you are new here and supposed to be a Call of Duty Mobile player. You may like our extensive coverage on the Call of Duty Mobile. You can check out our 'purpose-based' Gunsmith Loadouts and other in-depth Guide posts.
Follow us on Twitter & join our Telegram channel for more post-updates.
---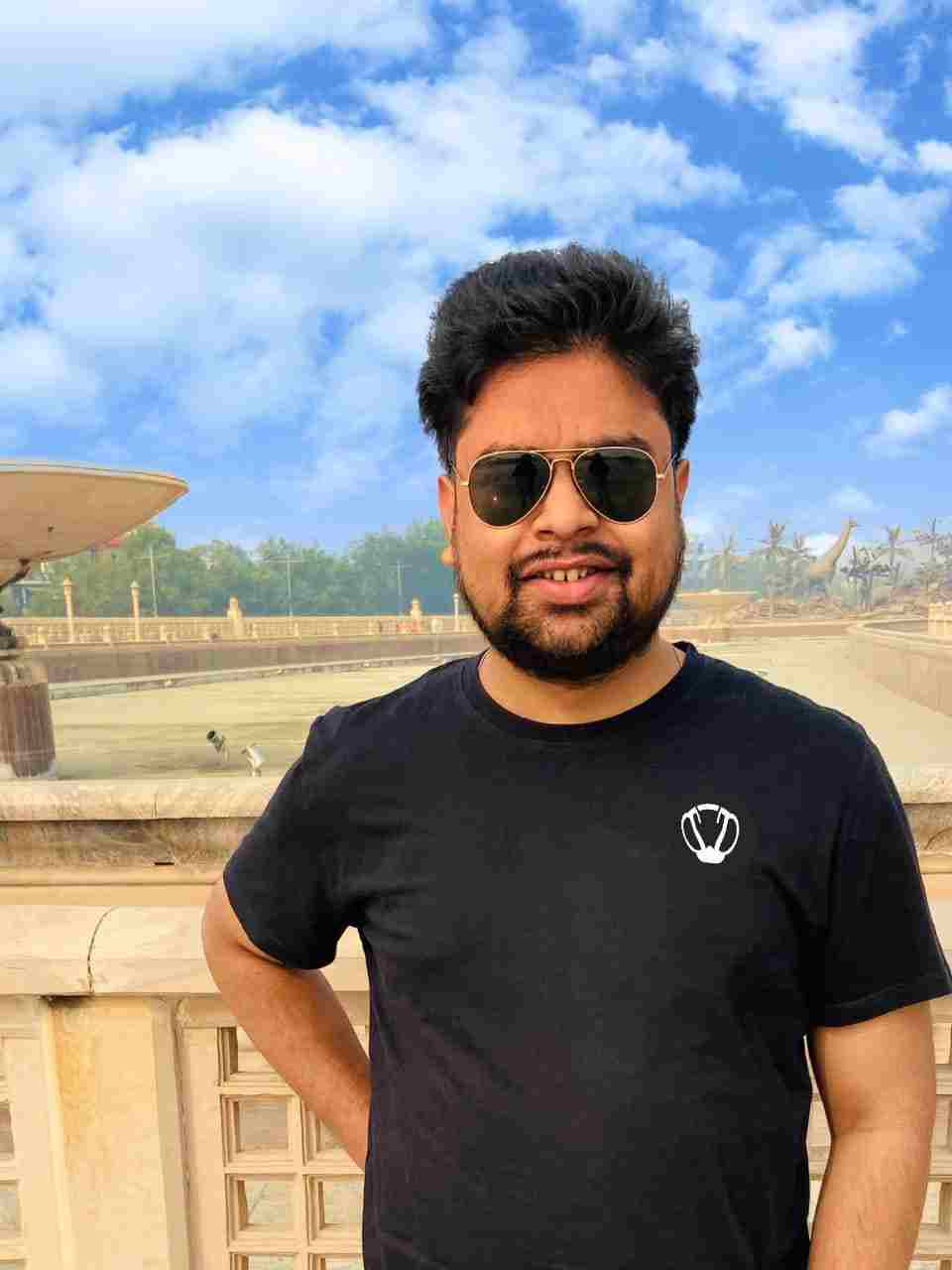 Vivek has been a fan of the COD franchise since forever. Perfection is his forte and the same can be seen in his work. He loves to invest his time in creating awesome content on YouTube and discovering the latest games.