Ladies and Gents, the wait is over. Season 10 – "the Hunt" has finally arrived in Call of Duty Mobile today. The brand new Battle Pass brings four new operators along with maps from the Call of Duty universe. And the cherry to the cake is the brand new shotgun called Echo. Here, we will mention how to unlock Echo along with its weapon-stats.
Call of Duty Mobile Echo Wiki –
First of all, let us talk about the weapon. Echo shotgun first appeared in 2019's Call of Duty Modern Warfare as Origin 12 having the same specifications – semi-automatic fire rate and big magazine capacity.
Well, yet again, developers introduced Origin-12 with a different name in Call of Duty Mobile. In previous updates, weapons like Kar98k and MP5 were introduced in CODM as Kilo and QQ9, respectively, in the same fashion.
The name of the Echo has changed in CODM, but it sports the same features as its Modern Warfare counterpart. The shotgun features a semi-automatic continuous firing system with a large ammo capacity. According to the developers, the weapon is best for close-range fights.
Call of Duty Mobile Echo Weapon-Stats (base) –
Damage – 93
Fire Rate – 35
Accuracy – 49
Mobility – 73
Range – 36
Controls – 56
---
How to get Echo shotgun in Call of Duty Mobile –
Well, the all-new Echo is easy to unlock. It is available with the new Battle Pass at Tier 21, whereas the Legendary skin of the weapon is unlockable at Tier 50.
FYI, Echo can be unlocked by free Battle Pass users too. There is no need to buy Battle Pass, especially to unlock this weapon. You just need to earn Battle Pass XP to unlock tiers and reach tier 21.
In case you need the legendary skin for Echo, you have to buy the Battle Pass XP for it.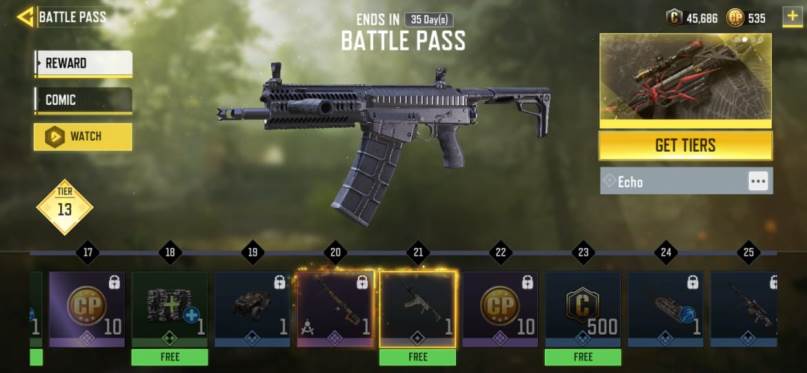 You can earn more Battle Pass XP by completing various missions in the new Seasonal Events. Visit the Event tab and head on to the Seasonal Events section.
Another way to unlock the Battle Pass tier faster is by playing the all-new maps. As mentioned earlier, the new season also brought two new maps – Terminal and Pine. The Terminal has already arrived in the game. Play and complete mission to earn additional Battle Pass XP.
And that's pretty much it. Stay tuned for more Call of Duty Mobile news and leaks.
Follow us on Twitter & join our Telegram channel for more post-updates.
---
Check out GUNSMITH LOADOUTS here –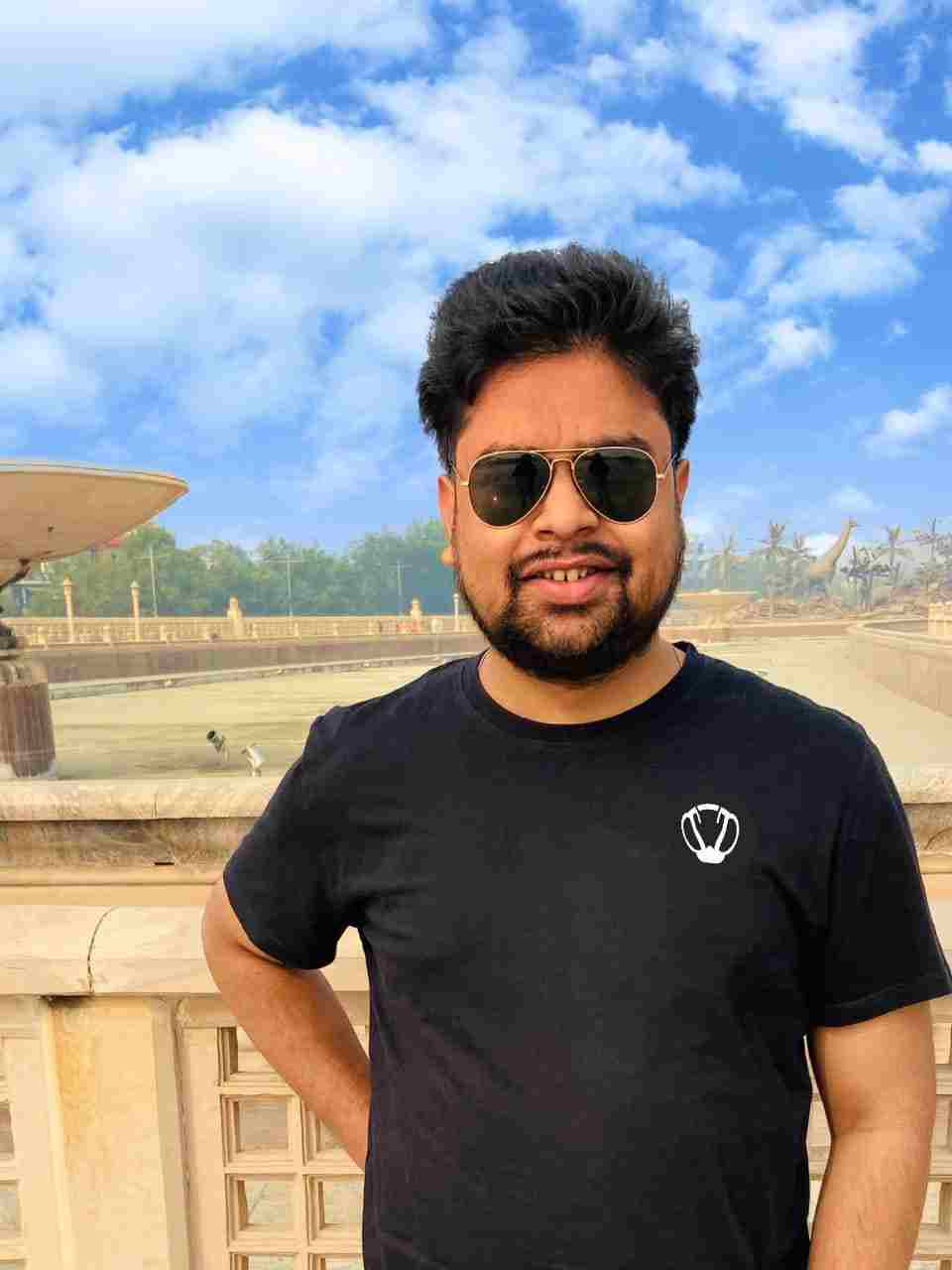 Vivek has been a fan of the COD franchise since forever. Perfection is his forte and the same can be seen in his work. He loves to invest his time in creating awesome content on YouTube and discovering the latest games.