Last updated on January 2nd, 2023 at 05:38 pm
Roblox is a browser-based multiplayer sandbox game that has been around for almost 15 years and is presently one of the most popular. There is now a smartphone version.
Roblox has been alive for almost 15 years, and hundreds of amazing games have been made over that period. There's no end in sight for this free-to-play game creation platform, with a player base that's as robust as ever owing to continuing growth and massive collaborations in 2022.
Now is a great opportunity to try out some of Roblox's most popular user-created games.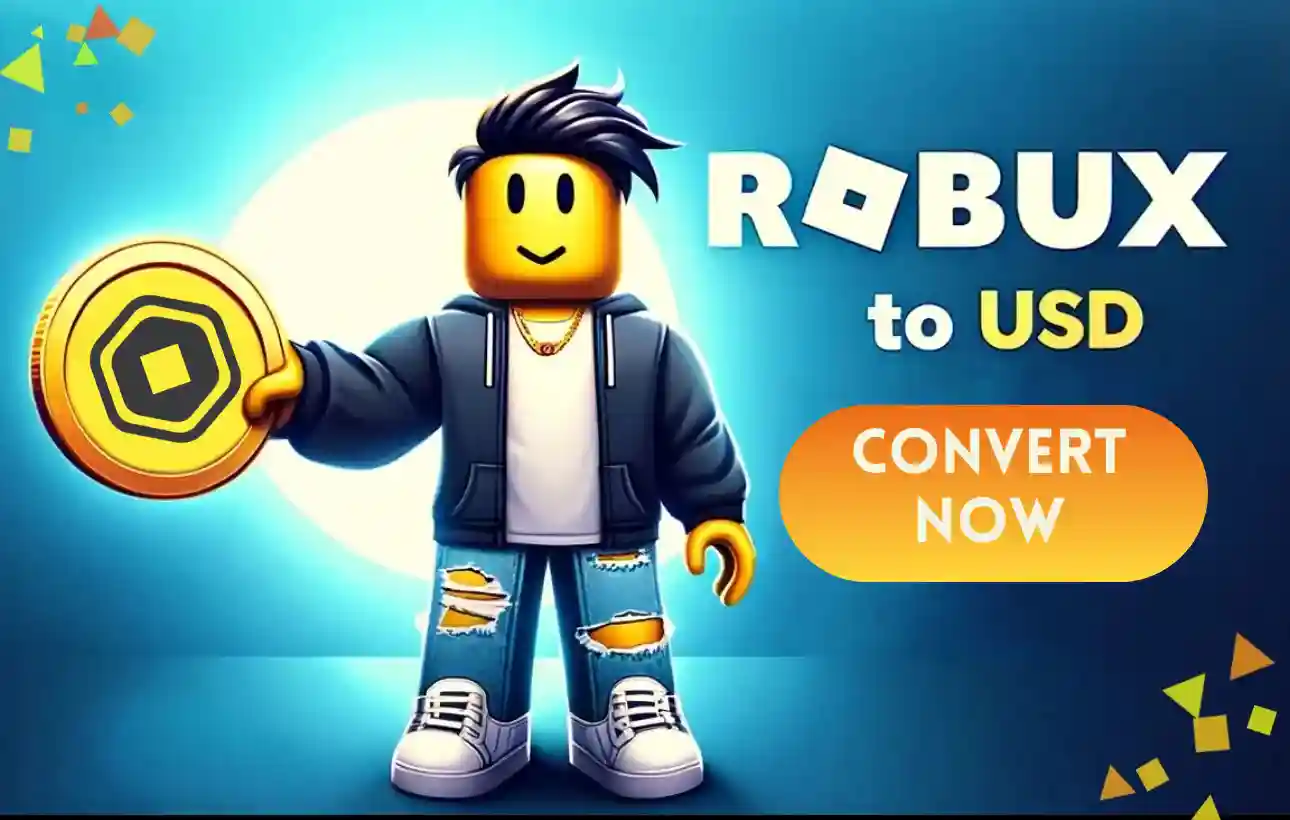 Not only are games better than ever for youngsters, but so are the tools for making them. Roblox is the clearest illustration of this: it's a massively multiplayer online game development platform with millions of games to play since it's so simple to build something interesting.
User-generated content allows you to face the existential danger of a natural disaster, try your hand at pizza making, and unwind with a spot of serene scuba diving.
There are a plethora of free Roblox games to enjoy with over 100 million other online friends, ranging from simulations to RPGs and adventure games. Consider it a mash-up of Minecraft and LittleBigPlanet that has resulted in a whole platform.
The top Roblox games and additional information about this amazing platform can be found below. Here is our list of Top 14 new games in Roblox 2022.
---
Top 14 new games in Roblox 2022
1.  All Star Tower Defense
Fighting off waves of attackers in the greatest tower defense games is a lot of fun, but instead of erecting and upgrading boring old towers, why not use Naruto ninjas or My Hero Academia heroes to take out your foes?
The primary narrative mode of All Star Tower Defence sends you on a journey to protect a succession of well-known anime landmarks; as you pass each level, you receive prizes that allow you to upgrade your towers.
To put your endurance to the test, there are many challenge modes, a PvP option, and even an infinite mode. Check out this collection of All Star Tower Defense codes for the most up-to-date ASTD gems and gold.
---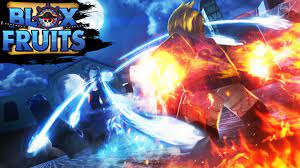 Consuming a Blox Fruit provides you with many strange and fantastic properties, depending on the sort of fruit you consume and is inspired by Devil Fruit from the One Piece anime.
Your aim is to slowly increase in power and skill as you advance through the realms, working together with other players to fight opponents and level up, using the power of this fruit.
Because each fruit has its own strengths and limitations, it's critical to use your Blox Fruit intelligently in order to proceed. The fruit can be bought from a vendor, but it also spawns on the map every hour, so keep an eye out if you want to switch up your talents.
---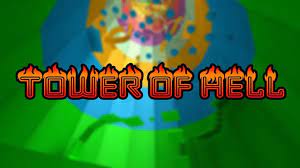 Although Tower of Hell is classified as an adventure game, Roblox fans will recognize it as a hobby game (short for obstacle course).
Obbies are well-known among Roblox users: while there are some fantastic obbies on the site, they've also earned a reputation for being the simplest sort of Roblox game to produce at poor quality.
Tower of Hell is, without a doubt, one of the best. Imagine always making it to the Fall Guys finale and the accompanying mad dash. Up to 20 players race to the top of the titular tower in this game with randomly generated stages and no checkpoints to make things simpler.
---
4. Anime Fighting Simulator
As you may assume, Anime Fighting Simulator is a fighting game based on the bizarre combat seen in various anime. Because it's a Roblox game, it's clearly less graphically impressive than some of the big-name fighting series, but if you enjoy the genre, it's a surprisingly full experience.
New goods, equipment, and other features are added on a regular basis, and the game even has seasons (currently on Season 4).
To round off the experience, there are a variety of game modes to choose from, including the recently introduced Tournament mode and the traditional inclusion: a Story Mode that few people have tried.
---
5. World Zero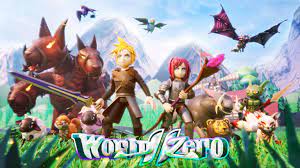 If you enjoy MMORPGs, World / Zero, a highly moded and entertaining Roblox game, will not disappoint. World / Zero has fluid and seamless gameplay, as well as stunning graphics and soothing tunes.
After you've created a character, you'll be sent out into the world to perform challenges and earn XP. You may join your buddies while exploring other worlds and even share the riches with them.
---
Vehicle Simulator is perhaps Roblox's finest mobile game. This Roblox racing game has a rather huge open-world setting in which players may drive, race, and try out various automobiles.
Winning races and earning prizes advance the game. These coins may then be used to buy new automobiles in the future. Winning races is determined by your driving abilities as well as the performance of your vehicle.
---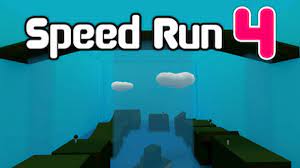 Speed Run 4 is a traditional quick-fire platformer that's ideal for brief lunchtime sessions. You're instantly placed in sprint mode after you cross the start line, and your aim is to race through each of the 31 levels as rapidly as possible.
Yes, it's straightforward, but the level design is as varied as the soundtrack. You may be drifting through brilliant purple platforms to psychedelic rave on one map, while the next is plain white with, um, Coldplay's Speed of Sound as your background track – because why not?
---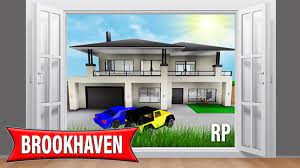 Brookhaven RP is a Town & City game that is less than a week away from celebrating its first anniversary on the Roblox platform at the time of writing. The game's enormous popularity in such a short period of time illustrates why Roblox was so popular in 2020 and 2021.
Brookhaven is a relaxing Second Life-style RPG that emphasizes luxurious living and the freedom to leave your house anytime you want.
---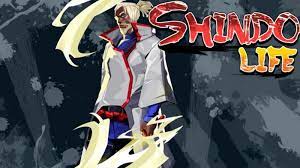 Shindo Life, formerly Shindo Life 2, is a popular anime series based on the life of Naruto.
Naturally, it has Naruto-style gameplay in which you may travel about freely. Explore many realms in this Roblox RPG game, where you must find and unlock various powers.
The arena is a battle ring where we may compete against other players in a character-select Arena game. By joining other communities in this game, you may also construct your own Shinobi tale.
---
10. Hide and Seek Extreme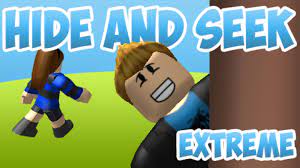 For all schoolchildren, hide-and-seek is a rite of passage. Where formerly we faced rain, stinging nettles, and more than our fair share of skinned knees, Hide and Seek Extreme allows us to enjoy the excitement of the best playground game of all time from the comfort of our own home.
---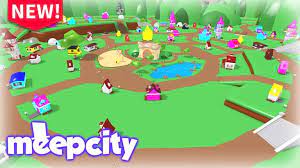 MeepCity is the greatest Roblox game in the social hangout category, without a doubt. It appears to be influenced by Disney's Penguin and Club Toontown on the internet.
When you join a new server, you spawn on the Playground. This game does not have a single major goal. You might begin by role-playing a hangout or simply being sociable.
---
You'll be juggling numerous tasks in My Restaurant!, including waiter, cook, and aspiring entrepreneur. But don't be concerned about being overworked; hire extra staff to assist you, and equip your restaurant with a range of cooking appliances and beautiful furniture to ensure that everything runs well.
---
While many of the finest Roblox games are heavily influenced by popular video games, it doesn't make them any less fun.
Dungeon Quest is one such example, taking the greatest elements from dungeon crawlers like Path of Exile and Diablo and allowing players to immerse themselves in the addictive hack-and-slash experience.
---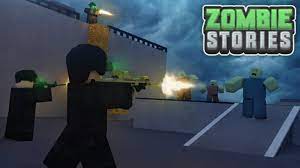 Zombie Stories is a Call of Duty-style first-person shooter in which you fight hordes of zombies while wielding an (always helpful) weapon – and it even features voice-acting.
This Roblox shooter comes with a range of game modes, including a story mode and an arcade mode, as well as an armory of weaponry. In the latter, you may pick from four distinct classes, ranging from scout to medic, and fight marauding zombies that have overtaken your base.
That's it with our today's article on the Top 14 new games in Roblox 2022. Do try all the sections and tell us your favorite. Till then, stay safe and follow us for more upcoming coverage.
Follow us on Twitter & like our Facebook page for more post-updates.
---
Check out more Roblox Games –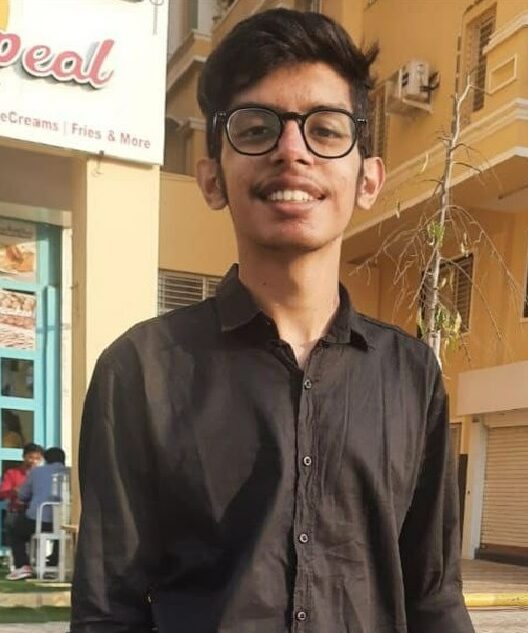 An experienced gaming content writer who emphasizes on offering the most recent information and how-to tutorials for the trending titles. Being a Hardcore gamer himself, he likes to try an array of games and likes to spend his time exploring them. He likes to unwind by listening to R&B music when he's not writing about gaming stuff.