Four-player couch co-op is a natural fit for the Nintendo Switch thanks to its Joy-cons, and the system's library is stacked with excellent titles perfect for when you have three pals over.
Almost every type of video game imaginable is represented in the Switch eShop, from action role-playing games (like Diablo III) to beat 'em ups (like Streets of Rage 4) to sports games (like Super Mega Baseball 3) to platformers (like Rayman Legends) to racers (like Horizon Chase Turbo) to twin-stick shooters (like Assault Android Cactus) to puzzle games (like Mini Metro).
Be aware, though, that games like Borderlands only support two players locally but four players online. Our database will be updated to more accurately reflect games with these restrictions.
Here is a list, of all the four-player games on the Switch that we currently have data on.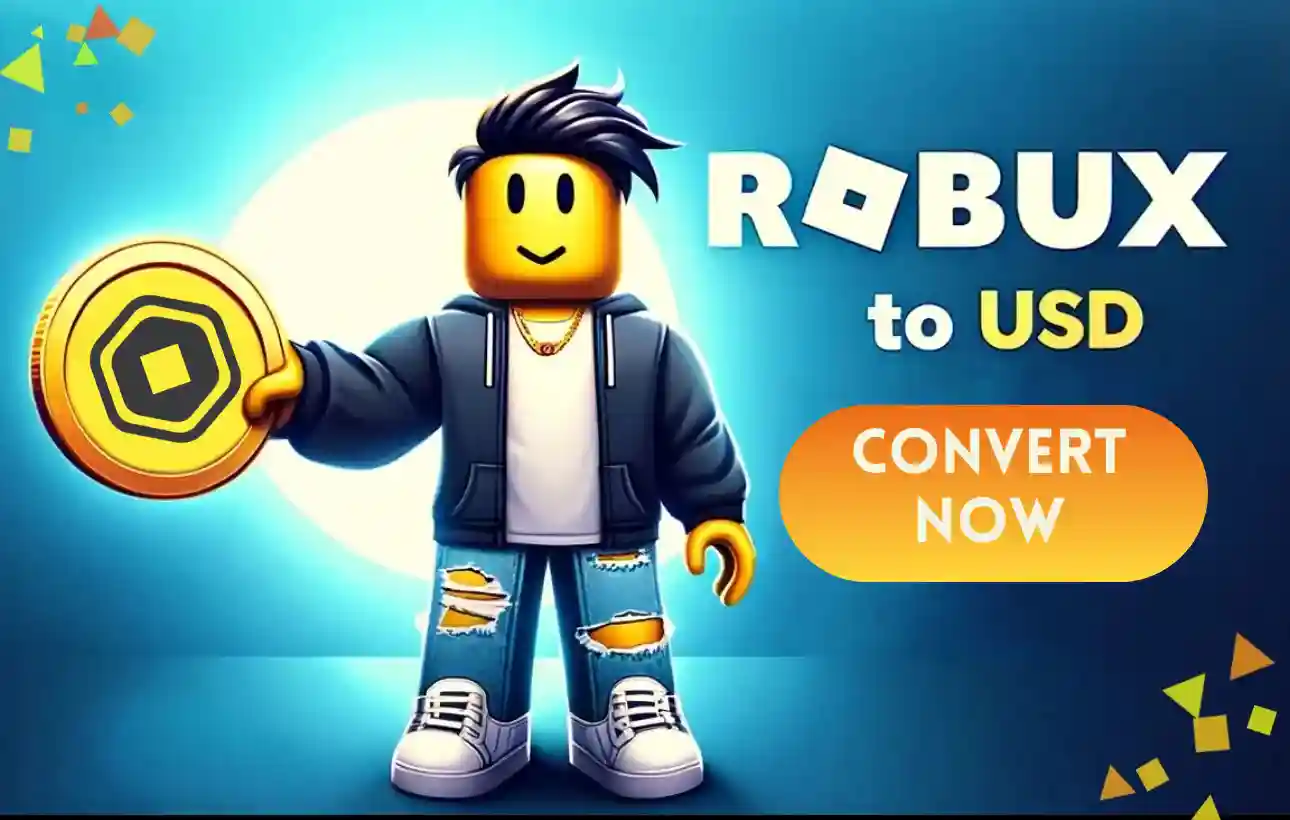 ---
Top 24 Nintendo switch 4-player games
1. Teenage Mutant Ninja Turtles: The Cowabunga Collection (Switch) 2022
The Cowabunga Collection features thirteen of Konami's original TMNT games. This collection gives players the first real chance to play these mega-hits and industry-changers on Nintendo SwitchTM, and it does so with a terrific suite of new quality-of-life enhancements.
The games revolve around the heroes and villains of the 1980s kids' cartoon and comic book series, Teenage Mutant Ninja Turtles. The game's settings range from a fictitious version of New York City to underground tunnels, futuristic enemy bases, and even the past and future.
---
2. Super Mario Party (Switch) 2018
The classic Mario Party board game format served as inspiration for the new minigames and gameplay modes coming to Nintendo Switch in the Mario Party franchise. Character-specific Dice Blocks are just one example of the strategic depth added by Super Mario Party.
Each of the game's up to four players takes a turn rolling the dice and then racing to the opposite end of the board in pursuit of Stars. Toad's Rec Room introduces a novel mode of play that allows players to play two games at once on two Nintendo Switch consoles.
---
3. Marvel Ultimate Alliance 3: The Black Order (Switch) 2019
Gather your favourite Marvel characters, such as the Avengers, Guardians of the Galaxy, X-Men, and many more, to form your dream team. Join up with your pals to stop the cosmic tyrant Thanos and his vicious army, The Black Order, from destroying the galaxy.
Then, if you want more Fantastic Four, X-Men, and Marvel Knights material in your Ultimate Alliance, you can buy the Expansion Pass for $10.
---
4. Nintendo Switch Sports (Switch) 2022
You can use the Joy-ConTM controllers to play a variety of sports, including soccer, volleyball, bowling, tennis, badminton, and chambara (swordplay). The controls are straightforward, allowing you to jump right onto the court (or lanes, field, or arena).
You can use motion control to give a spin to your tennis serve, curve your bowling ball, or kick the ball in Soccer Shootout using a Joy-Con equipped with the Leg Strap accessory. Friends and family can join in on the action either locally or remotely. As an added bonus, this fall a free update will bring Golf as the seventh sport, so get ready!
---
5. Luigi's Mansion 3 (Switch) 2019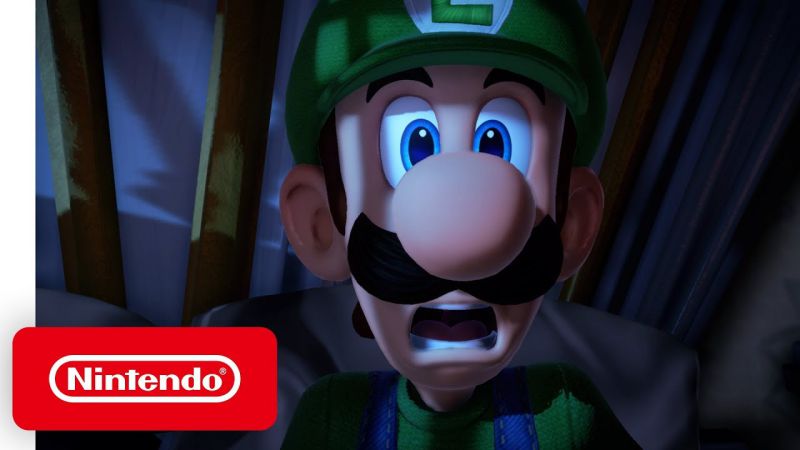 After receiving an invitation to a five-star hotel, Luigi takes off with Mario and his pals on a vacation of a lifetime. But when King Boo reveals it was all a plot to kidnap Mario and his buddies, his dream rapidly turns into a nightmare.
Luigi, ever the reluctant and cowardly hero, now with the aid of Professor E. Gadd, braves the dangerous corridors of the now foreboding hotel in an effort to save them.
---
6. Rayman Legends: Definitive Edition (Switch) 2017
Rayman Legends makes extensive use of the features of the Nintendo Switch, especially its new controllers. You may undock your Switch and use the touchscreen to accomplish everything from destroying obstacles and adversaries to moving platforms and severing ropes.
The gyroscope technology will allow you to manoeuvre the turning platform, and it will have many other uses as well.
---
7. Need for Speed: Hot Pursuit Remastered (Switch) 2020
Need for Speed: Hot Pursuit Remastered on Nintendo Switch will give you a rush as you try to outrun the police and get away. Experience the thrill of high-speed driving as an outlaw or a cop in some of the world's most powerful vehicles.
Get your heart racing in a friendly competition while dodging the heat or taking down criminals with the tactical weapons at your disposal. This is the definitive edition of Criterion Games' critically acclaimed début in the Need for Speed series.
Featuring updated visuals, cross-platform multiplayer (including the asynchronous competition enabled by Autolog), and all further DLC content. We need to rekindle our search.
---
8. Mario + Rabbids Kingdom Battle (Switch) 2017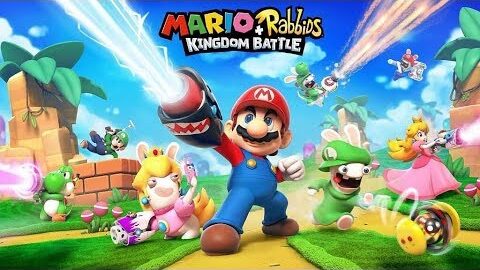 This is the tale of Mario's chance meeting with the zany Rabbids. A mysterious vortex has torn the Mushroom Kingdom apart, bringing the Rabbids to what was once a tranquil region.
Mario, Luigi, Princess Peach, and Yoshi travel to four planets alongside the heroes of the Rabbids franchise to restore peace and order to the Kingdom. Follow these eight brave souls as they uncover a new world corrupted by the nefarious Rabbids, replete with secrets and references to the Mario games of old.
Confront and outwit randomly generated foes in turn-based battles and cooperative challenges while also tackling riddles. Learn about a modern fighting experience that is both upbeat and accessible on the go with the Nintendo SwitchTM console.
---
9. Dark Souls: Remastered (Switch) 2018
Dark Souls, and by extension, Dark Souls: Remastered, which is an astonishingly faithful polish-up work, is a pedagogical tour de force for the video game industry.
Those who are already fans of the series will learn nothing new, but newcomers to the series should put aside any preconceived notions they may have heard about Souls being an inaccessible "boys club" that takes pride in the complexity of its mechanics.
Although you will die a lot in this game, the pain of defeating the horrific denizens of Lordran will lessen if you take the lessons you learn from each experience to heart.
---
10. FIFA 23 (Switch) 2022
The latest kits, clubs, and teams from several of the world's best leagues may be found in FIFA 23 Legacy Edition.
In addition to a revamped visual identity and an improved broadcast overlay package, the league will also feature elite women's club teams and some of the world's most recognised stadiums, including completely new ones.
The Gameplay modes and features of FIFA 23 Legacy Edition will be identical to those of FIFA 22 Legacy Edition.
---
11. Monster Hunter Rise (Switch) 2021
The success of Monster Hunter: World and its expansion, Iceborne, on non-Nintendo platforms in 2018 paved the way for Monster Hunter Rise, which has proven to be a welcome continuation of the IP's global increase in popularity.
Compared to World, Rise features some intriguing improvements; it maintains more of the quirky charm we loved on earlier generations of platforms like the 3DS, Wii, and Wii U while changing up the formula for the better.
It provided wide-open spaces without loading times, increased speed in both horizontal and vertical movement, and innovative mechanisms that made battle seem sleek and rapid.
---
12. Street Fighter 30th Anniversary Collection (Switch) 2018
The Street Fighter 30th Anniversary Collection is a celebration of the franchise's storied history. The perfect arcade balance is brought to consoles for the first time in this mammoth collection of 12 Street Fighter titles spanning the Street Fighter I, Street Fighter II, Street Fighter III, and Street Fighter Alpha series.
Play with friends in the online lobby or recreate the classic arcade experience in the online Arcade Mode across four of the best Street Fighter games ever made.
---
13. Starlink: Battle for Atlas (Switch) 2018
To take part in the epic space battles of Starlink: Battle for Atlas, players must first construct their own modular Starship model, which must then be placed on the controller. Modify your Starship in-game in real time by equipping it with new pieces.
Put together a force, customise your play style by combining pilots, Starships, and weaponry, and vanquish your enemies.
---
14. Resident Evil Triple Pack (Switch) 2019
Take control of Leon S. Kennedy, Chris Redfield, and Ada Wong—three series mainstays beloved by fans—as they team up with newcomers to take on the series' most dreadful foes and beasts.
The most comprehensive Resident Evil experience to date is now available on the Nintendo Switch system, including all downloadable content modes, outfits, and expansions.
A physical cartridge of Resident Evil 4 and digital download codes for Resident Evil 5 and Resident Evil 6 are included in the Resident Evil Triple Pack.
---
15. Just Dance 2022 (Switch) 2021
The sequel to the critically acclaimed Just Dance series, Just Dance 2022, features 40 brand new music, including "Believer" by Imagine Dragons, "Level Up" by Ciara, and many more chart-topping favourites!
Are you looking for a party game where you can jam out to today's top singles with your loved ones? You are the target audience for Just Dance 2022! Initiate your personal fitness regimen in a lighthearted way by using the Sweat mode.
Co-op mode allows you to dominate the dance floor with a group of friends. In Kids' mode, the small ones can dance along to eight different songs and routines that have been specifically designed for them.
You're invited to join more than 138 million other players from all over the world in a wild night of dancing.
---
16. Mortal Kombat 11 (Switch) 2019
The latest instalment in the legendary Mortal Kombat series is out, and it's better than ever! Brand new Custom Character Variations allow for extensive personalization of your combatants.
With the new graphics engine, you'll feel like you're right in the middle of the action as every bone-crunching blow is rendered in stunning detail. Mortal Kombat's cinematic story mode is the best in its genre, and it features both new and classic fighters in a continuation of the epic saga that has been building for over 25 years.
---
17. NBA 2K23 (Switch) 2022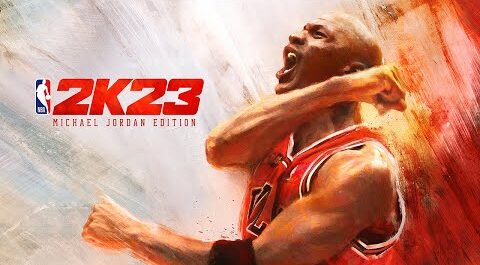 You can reach your greatest potential in NBA 2K23 if you step up to the challenge. Test your skills in MyCAREER against the greatest players from around the globe. MyTEAM allows you to combine current superstars with historical greats.
Create your own dynasty in MyGM, or shake up the NBA with MyLEAGUE. Face off against professional NBA or WNBA teams in PLAY NOW for a lifelike basketball experience. What Strategy Do You Have for Responding to This Call?
---
18. Monster Hunter Stories 2: Wings of Ruin (Switch) 2021
With its deep storyline, endearing characters, hard objectives, and friendly encounters with familiar monsters from the Monster Hunter series, Monster Hunter Stories 2: Wings of Ruin provides something new to RPG and Monster Hunter fans alike.
Assuming the character of a young Monster Rider with the ability to use a Kinship Stone to build powerful links with monsters, players can acquire experience and improve their skills to form deeper connections with these fascinating creatures.
When the time is right, players can dive into exciting adventures replete with thrilling encounters and rewarding friendships.
---
19. Naruto Shippuden: Ultimate Ninja Storm 4 Road To Boruto (Switch) 2020
Although the Nintendo Switch port of Naruto Shippuden: Ultimate Ninja Storm 4 Road to Boruto has been slow to arrive on the portable front (the original game was released in 2016, and the anime film tie-in expansion came out the following year).
The game's hefty content roster—including three distinct story modes and a frighteningly large cast of playable characters—should help to make up for the delay. After playing through the massive content of the 2018 port of Naruto Shippuden: Ultimate Ninja Storm Trilogy on Switch, you should be expecting something equally compelling.
---
20. Killer Queen Black (Switch) 2019
Intense action/strategy platformer for up to eight players, Killer Queen Black combines the two genres beautifully. You can race alone or with a team of three pals to fulfil one of three victory conditions.
Killer Queen Black is a revamped and optimised console version of the classic arcade eSport. Although the gameplay is instantly recognisable and familiar, it provides intriguing new twists and online play for the home audience. 
---
21. Rabbids: Party of Legends (Switch) 2022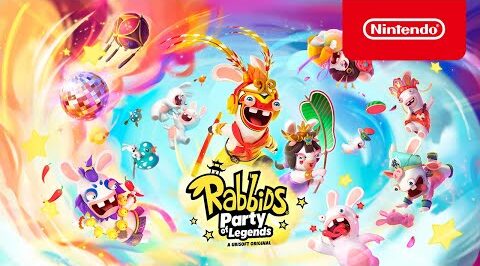 Join the Rabbids in this epic adventure as you play a humorous party game. Come along with them on a fantastic journey full of humour and interesting individuals.
This is the biggest and best Rabbids party ever, so invite all your friends and family and get ready to have a blast playing a tonne of crazy, entertaining minigames.
You can play with up to three other people in a local multiplayer mode.
Create the ultimate party night by compiling a setlist of your favourite minigames.
– Make it possible for anybody to play by adjusting the game's difficulty and controls to their liking.
– Over the course of four chapters, you'll encounter legendary characters and take part in legendary games.
To add to the fun, Nintendo SwitchTM users can make use of the system's responsive motion controls.
---
22. Splatoon 2 (Switch) 2017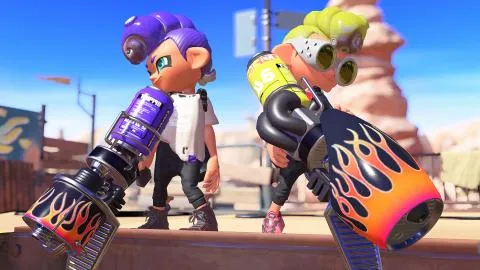 Gameplay can take place in front of the TV or anywhere the player happens to be. Ink may be aimed using gyro controls using either the Nintendo Switch Pro Controller (available separately) or Joy-Con. Both local and online multiplayer modes are included in Splatoon 2.
Like the previous game, the sequel will receive post-launch content updates that include new stages, outfits, and weapons, as well as voice chat via the new Nintendo Switch smart device app (a free, restricted version of the app is also available). 
---
23. ARMS (Switch) 2017
Pick a champion from any corner of the globe, customise his or her arsenal of extending arms, and then go to town on your opponent with a mixture of button presses and deft hand movements.
Flip and steer your punches in midair to land blows on quick opponents, dodge on the fly, or trampoline far into the air to rain blows down from above. Increase the force of your punches to stun your opponent or manoeuvre your fists past barriers to land a blow.
When your special metre is full, you can unleash powerful combos and quickly end the fight. Challenge your competitive nature in this unforgettable athletic event!
---
24. Mario Tennis Aces (Switch) 2018
And now, for Nintendo Switch, there's a new Mario Tennis game that raises the bar for both talent and competition: Mario Tennis Aces!
When Mario dons his stylish tennis attire and takes the court, he engages in full-on tennis battles against a wide range of characters. More than 15 distinct personalities can be controlled by the player.
Changes to the rules of tennis will test your abilities to anticipate your opponent's movements and choose the most advantageous shots. The game presents a sophisticated take on the tennis genre, with an emphasis on substantial strategic payoffs and constant, split-second strategies.
---
Follow us on Twitter & like our Facebook page for more post-updates
---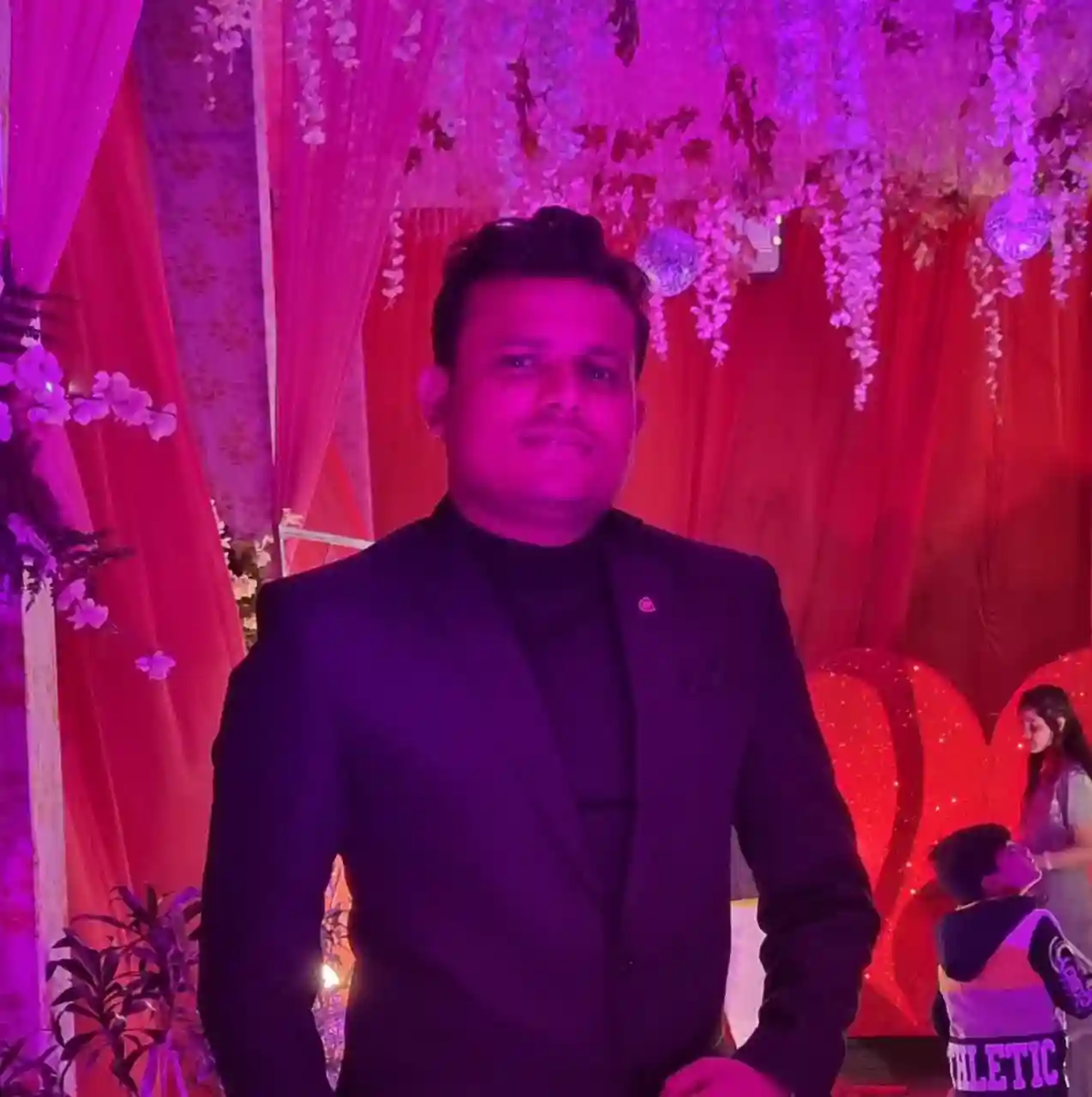 Rohit Yadav is a writer with passion for gaming, cosmos, and philosophy. He has a keen interest in exploring the depths of these topics through his writing, offering insightful and thought-provoking perspectives to his readers. Rohit brings a unique perspective to the world of online gaming and is well-versed in the latest developments and trends in the industry.