There have been video games based on the Sonic franchise for many years. There are a lot of compelling arguments in favor of taking an interest in Sonic games on Nintendo Switch.
They are entertaining but quite addicting. In addition to that, they provide gamers with the opportunity to experience the original Sonic games in novel ways.
Since its launch, the Nintendo Switch has seen a great deal of success, and it is now one of the most widely used gaming consoles available on the market.
You can play numerous fantastic new Sonic games on your Nintendo Switch, in addition to some of the classic classics that were previously available on Sega gaming systems.
If you are a fan of Sonic games and the Nintendo Switch, then you should look at the content in this article.
In this post, we will check out the best Sonic games in 2022 that are compatible with Nintendo Switch.
---
8 Best Nintendo Switch Sonic games in 2022
Support us! If you Buy Games using our affiliate link, we receive a small affiliate commission at no extra cost to you. That's a great way of supporting us.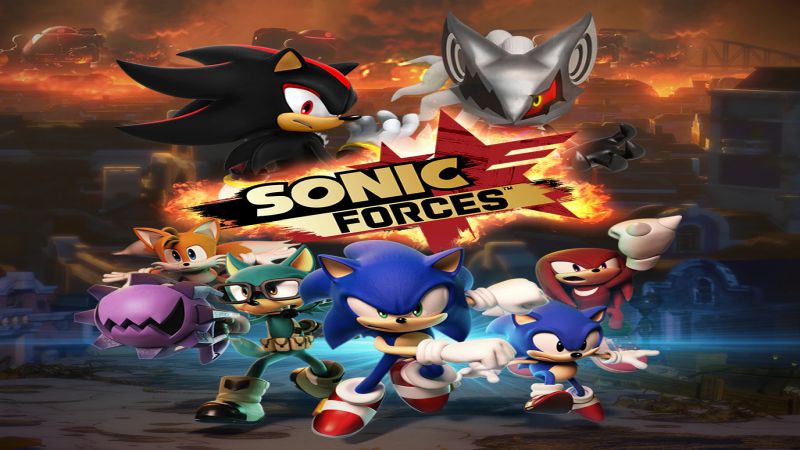 Can you imagine what would happen if Sonic 3D collided with Sonic 2D? Such sights may be seen in the video game Sonic Forces.
Seemingly not wanting fans to forget about the original Sonic, Sega has included him in this game.
Sega's connection with Sonic fan art has always been tight. A step further was taken in Sonic Forces by introducing character customization.
The Death Egg has been renovated especially for Sonic 3D this year. Indeed, Tail is in a state of desperation as she attempts to fix the E-123 Omega.
During this bleak period, Sonic 2D suddenly materializes through a wormhole. The tail portrays him as a beacon of light on a mission to rescue humanity.
---
2. Sonic Colors: Ultimate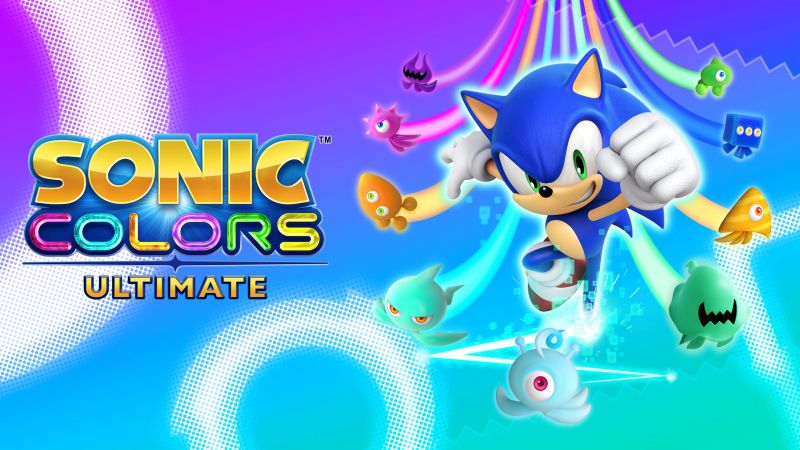 The Sonic Colors: Ultimate was published on September 7, 2021. Sonic the Hedgehog and Miles "Tails" Prower visit Dr. Eggman's Incredible Intergalactic Amusement Park in this video game.
Here, Dr. Eggman tells the world he's changed his ways and built an entertainment park to make amends for his misdeeds.
But Eggman, who has imported worlds from all over the cosmos to Sonic's globe and abducted the residents, an alien species known as the Wisps, is really hiding out in the park.
Through the aid of the Wisps, Sonic visits each planet in an effort to thwart the doctor's plans for galactic conquest.
---
3. Sega Ages: Sonic the Hedgehog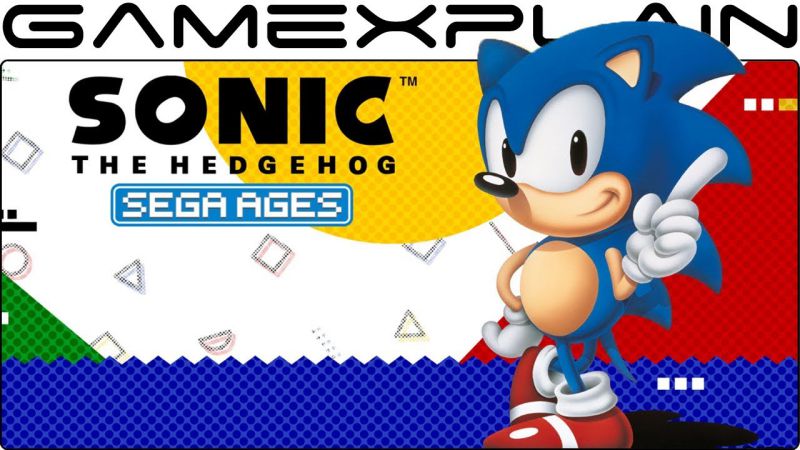 To put it simply, there is no better spot than the very beginning if you are wondering where to begin.
If you're a fan of the classic Sonic the Hedgehog, you'll love Sega Ages: Sonic the Hedgehog, which is a recreation of the game in 2D, vintage style.
Spin Dash, Drop Dash from Sonic Mania, the Mega Play arcade version, Challenge Mode, and the Ring Keeper mode are only some of the new additions.
---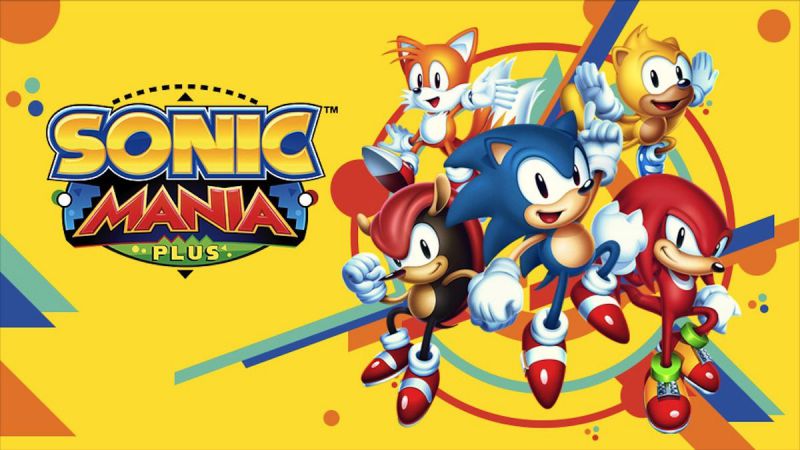 The beautiful 2D visuals of the original Sonic Mania return in Sonic Mania Plus. Sonic, Tails, and Knuckles are up against a new adversary this time, Dr. Eggman in his Death Egg Robot.
In addition to Sonic, you'll run across some of his long-lost pals, Mighty the armadillo and Ray the flying squirrel. It's fascinating that you can take on any role.
You can play Sonic Mania Plus on the PlayStation 4 and Xbox One, as well as the Nintendo Switch.
Encore Mode is a whole new game mode included.
In Sonic Mania Plus, there's a special mode called Encore Mode that picks up post the events of Mania Mode and Sonic Forces.
Encore Mode has a "No Save" option in addition to the standard three save states. In Encore Mode, you are unable to alter the rules of the game as you may in Mania Mode.
The game Sonic Mania Plus is an excellent choice. It was driven by fans, and it maintains the traditional playstyle, musical composition, and graphic aesthetic of Sonic's early games.
---
5. Mario & Sonic at the Olympic Games Tokyo 2020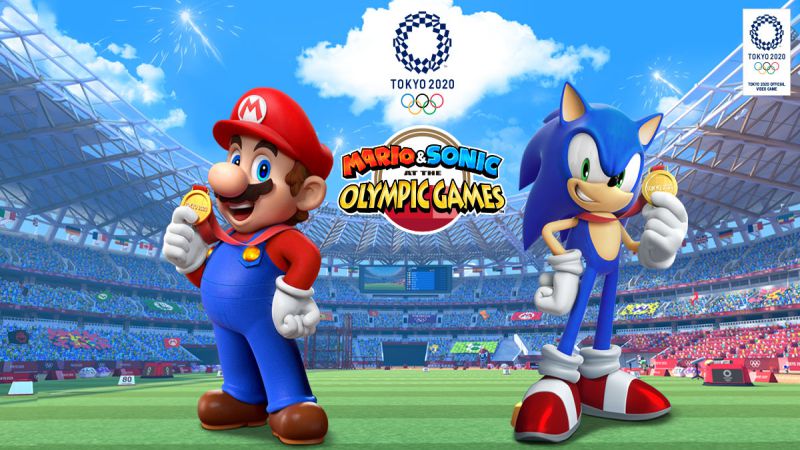 Sega's goal is to share the joy of the Tokyo 2020 Olympic Games with as many people as possible.
Boxing, football, swimming, and gymnastics are among the many activities included in the game. Some of them have appeared in earlier Mario and Sonic games.
Some of the competitions are brand new, such the ones for karate, skating, sport climbing, and surfing.
In the game's "2D Events" option, players compete in simplified 3D renditions of events from the Summer Olympics of 1964.
We've labeled this setting as "2D Events." Based on classic sports games, these titles have a limited roster of only eight playable characters.
Pick a favorite character from the Mario universe or the Sonic universe and battle it out to determine who reigns supreme.
---
Even though a fast hedgehog wouldn't need automobiles to get about, the idea of Sonic and his pals racing around in their own game is hard to shake.
Team Sonic Racing is a unique take on the kart racing genre since it places a premium on collaboration and cooperation rather than individual prowess.
You may pick from a variety of game modes, such as point-based racing, time trials, rule customization, and an instructional campaign.
---
7. Sega Ages: Sonic the Hedgehog 2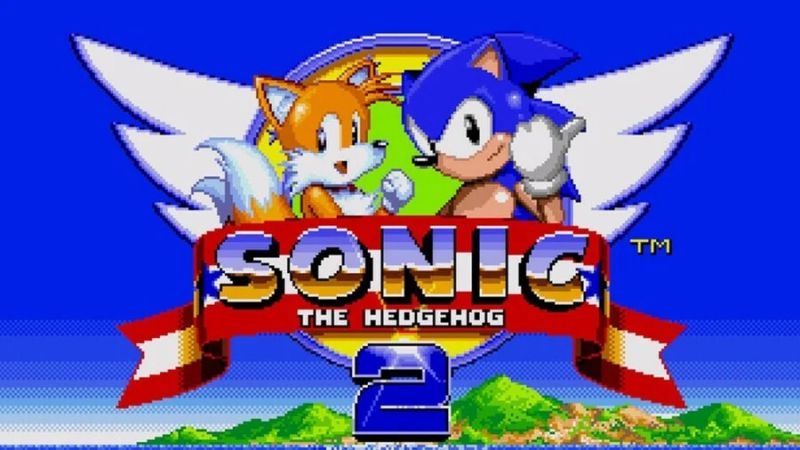 Knuckles the Echidna joins Sonic and the other playable characters in this sequel to Sega Ages: Sonic the Hedgehog.
Play in Original, Ring Keep, or Super Sonic modes, all of which are available. Playing Super Sonic mode requires first beating the game on either the Original or Ring Keep difficulty settings.
This conversion stays faithful to the Genesis original and will transport you back to the beginning of Sonic's storied career.
Players' first encounter with Tails was in this game, and the Switch port retains the original's two-player option, leaderboards, and time trials.
---
8. Super Smash Bros. Ultimate
While not really a Sonic game, Super Smash Bros. Ultimate deserves a mention.
Since 2007, Sonic has often appeared in Smash Bros. He still prioritizes speed in combat just as much as he does in his own platforming excursions.
You may pit Sonic against other Nintendo characters by selecting him as your combatant.
Affiliate Disclosure: Some links in this post are affiliate links. This means if you click on the link and purchase the item, we will receive an affiliate commission at no extra cost to you. All opinions remain our own.
---
Follow us on Twitter & like our Facebook page for more post-updates
---
Abhigyan identifies himself as a tech geek, gaming cognoscenti, and also a connoisseur of music. Unidentified and mysterious phenomena never fail to gather his undivided attention. When not reading about bizarre and perplexing entities across the Universe, he can often be found cheering for his favorite teams in Football.