Last updated on January 2nd, 2023 at 05:31 pm
To redeem Roblox gift card from Amazon, you first have to buy it. Search for Roblox gift card and select the card you wish to buy. Select online game code version and place your order. And finally, you will be able to 15-digit code to redeem.
Roblox is a rapidly expanding gaming environment that serves both gamers and developers. Roblox Studios provides artists with a great deal of flexibility and options, which opens up a wide range of possibilities. Designers enjoy experimenting with new concepts, and it appears that players do as well.
Roblox is an online gaming platform and store where users may purchase and play online games. Rather than a game, Roblox is a platform where users may play games created by other creators. In this regard, it mimics the PC platform Steam more than any online computer game.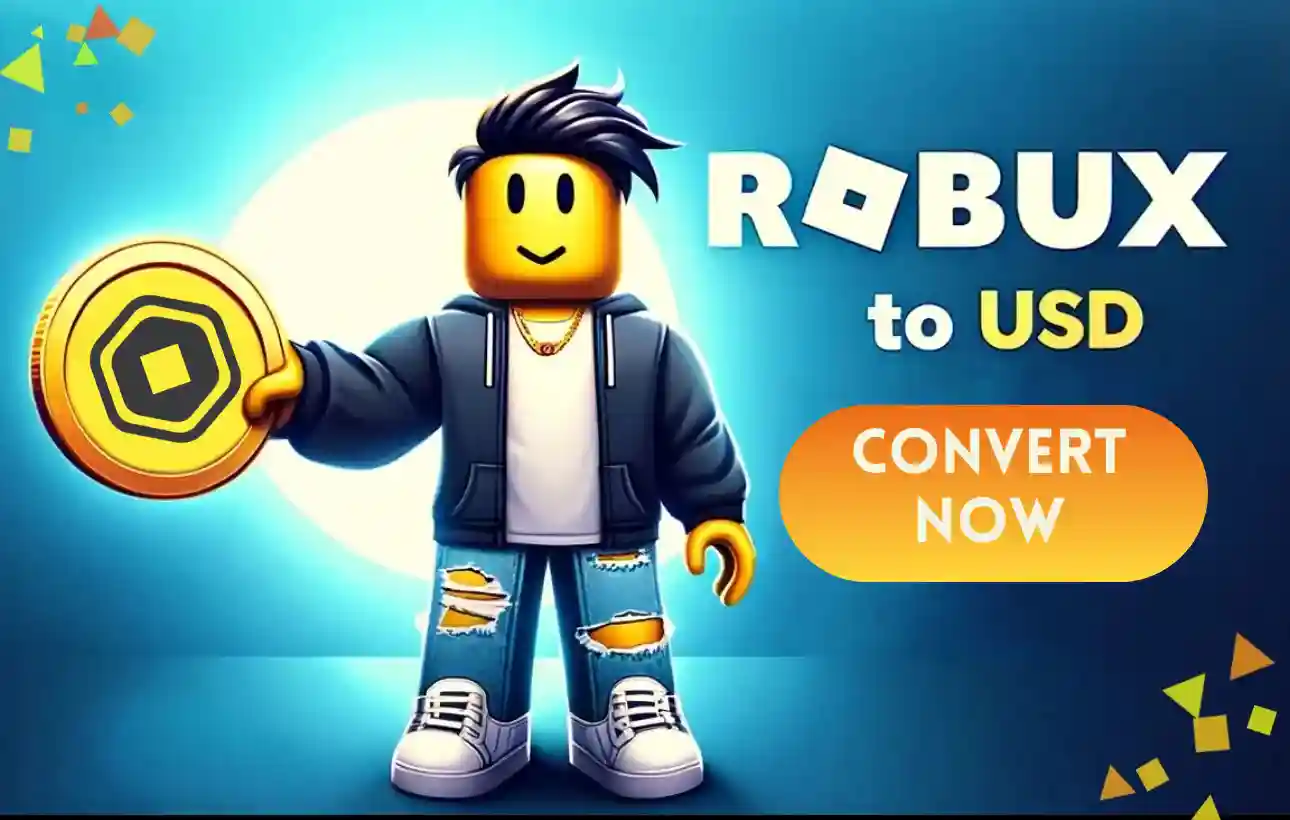 Every day, programmers create a wide range of genres and new titles, with just a few of them becoming renowned due to their distinctive concept. On Roblox, players may play a variety of games such as simulator games, tycoon games, or even fun games to play with their friends.
Players have a lot of flexibility in creating their own games, environments, clothing, and other virtual things, but all of these virtual products are locked behind a virtual currency called Robux. The simplest method to replenish your Robux is using a Roblox gift card. Today, we are going to talk about How to redeem Roblox gift cards from Amazon.
---
How to Redeem Roblox Gift Card from Amazon
Why would you want to buy a Roblox gift card on Amazon? It's simple: Amazon has a fast delivery system, but buying Roblox gift cards on other websites might take a long to receive the code. Also, because Amazon has a very simple payment system, you may already have your credit card, gift card, or anything similar connected with your Amazon account. So, it's simply an uncomplicated process.
You can purchase a Roblox gift card using my Amazon app You can do this on a web browser as well. But the apps are typically the simplest method for anyone to get a Roblox gift card. Follow the below-mentioned steps to buy and redeem your Roblox Gift card from Amazon.
STEP 1 – Open the Amazon app
So first, launch the Amazon app. It's the one in white with the blue shopping cart. If you want to buy a Roblox gift card on Amazon, you should click on the search bar to the right.
---
STEP 2 – Search for Roblox gift card
Following on the search bar typically, you would write in Roblox gift card, but you could also type in Roblox gift card. When you search, it will tell you how much Robux you will receive with your gift card.
---
STEP 3 – Select your Gift card
For example, if you pay ten dollars you get eight hundred Robux. So, you can scroll down a little bit farther because you can see that if you buy a larger Roblox gift card, you'll receive more Robux with each one.
---
STEP 4 – Add the card to the cart
Just select the Gift Card with your preference and it's gonna show you the denomination. For example, there are three gift cards of 10$, 25$ and 50$ respectively.  After you've made your choice, you must add it to your Amazon cart by clicking on the orange 'Add to cart ' button.
---
STEP5 – Setup Payment method
Once you've put a Roblox gift card in your Amazon shopping basket. One thing we'd like to point out is that you will need to set up a payment method with Amazon. If you haven't previously done so, go online and observe an instruction on how to add a credit card to your Amazon account.
---
STEP 6- Select online game code version
When you open your shopping basket, you should see your Roblox gift card right here. Another thing we'd want to know is if you're purchasing the online game code version, which will tell you right away online game code so you don't have to wait for a physical card to be mailed to you.
---
STEP 7 – Click the Proceed button
If everything appears to be in order, click the orange Proceed to Checkout button. When you click next, you'll be sent to a confirmation box where you may confirm the monetary amount.
---
STEP 8 – Check your address details
You'll also need to confirm your payment details, such as which card you'll be using to purchase your Roblox gift card. Furthermore, the shipment address must correspond to the payment details. Despite the fact that they will not be shipping any type of Roblox gift card, this will be handled online.
---
STEP 9 – Place your Order
If everything appears to be in order, you can proceed to place your order by clicking the place order and pay button for your Roblox gift card. After you click there, Amazon's confirmation screen appears a few seconds later. Amazon Roblox gift card is immediately accessible. So that you can redeem your digital code by clicking on the hyperlink provided.
---
STEP 10 – Use the 15-digit code to redeem
Your Roblox gift card pin code will be right there. It will be a 15-digit alphanumeric code. So, if you're purchasing this Roblox gift card for your children or someone else, you can just screenshot this and email it to them. However, Amazon does give you an email with the Roblox gift card number and pin code.
That's it, this is the simplest method on How to redeem Roblox Gift Card on Amazon. Now once the code is available to you, you can redeem it inside Roblox. If you don't know how they don't worry and skip to the next heading for that.
---
How to redeem Roblox gift card
So, where do you go to get Roblox gift cards? Fortunately, gift card codes may be acquired immediately from a variety of online vendors, and actual gift cards can be purchased in stores all over the world. Furthermore, purchasing a gift card from a certain shop will unlock a bonus prize exclusive to that retailer.
If you only need a fast boost of Robux to purchase a fantastic new item or game mode, purchasing a digital Roblox gift card online is the ideal solution. They are accessible on the majority of major shopping platforms, and codes are generally emailed to customers within a few hours after purchase.
So, to redeem a Roblox gift card, you need to buy it on Amazon. You have to search for the item first. Once you have the item on your screen just add it to the cart and purchase it through your preferred payment method. Once the payment is completed, you can easily get the code through your registered email. When you have the code simply redeem it and enjoy your Robux in game.
It should be noted that the majority of these shops simply issue a code that must be redeemed in-game. If you want to send it as a present, you'll have to print it or email it. If you'd rather have a real card, that is a different procedure.
---
How to Redeem Roblox Gift Card Code in Roblox
Roblox Gift Cards are available in two varieties:
Credit is a real-world currency that may be used to purchase Robux or Memberships.
Robux – A virtual money that is added to your account balance and is exclusively accessible on Amazon.com.
Redeem a gift card on your account
Use a browser to access your account.
Navigate to the Gift Card Redeem Page.
Enter the Gift Card PIN and click Redeem to add the Credit or Robux to your account.
When you successfully add Credit to your account, a success message will display.
If you're experiencing difficulties redeeming a PIN that contains a 0 (zero) or a 1 (one), try substituting the capital letters O and I.
To utilize your credit, click Use Credit. You may get more information about the next stages by reading the Using Gift Card Credit assistance page.
To close the message and redeem another, click Close.
---
FAQs
1. How to redeem Credit Roblox gift card codes?
Following is the method that will help you redeem the Credit Roblox gift card:
Use a browser to access your account.
Navigate to the Membership Page or the Robux Page.
By clicking the appropriate option, you may pick the product you wish to purchase.
Choose Redeem Roblox Card as the payment method and Continue
Enter the PIN and click Redeem.
Once your Roblox Credit balance has been updated, click Submit Order.
The website will be updated to confirm your payment.
---
2. Where to buy physical Roblox gift cards?
Roblox gift card codes are easy to get and use, but they don't have the same effect as slipping them into an envelope with a birthday card. Fortunately, actual gift cards are available at a variety of locations around the United States and overseas.
As previously stated, when gift cards from various stores are used, they will unlock a special reward. These goods are frequently unavailable for purchase in the shop. Keep this in mind if you're looking for a certain Roblox item.
They'll be mixed in with the other gift cards, usually towards the checkout line. There are a variety of stores where you can buy Roblox gift cards alongside other cards.
Such as in the United States, you can purchase the Roblox Gift Cards from 7-Eleven, Best Buy, CVS Pharmacy, Gamestop, Target, Walgreens, Walmart, and many other stores. You need to find these stores near you to get these cards.
That's it with our today's article on 'How to redeem Roblox Gift Card from Amazon'. Do follow the instructions and get yourself some Robux now. Till next time, stay safe and follow us for more upcoming gaming coverage.
Follow us on Twitter & like our Facebook page for more post-updates
---
Check out more Roblox Games –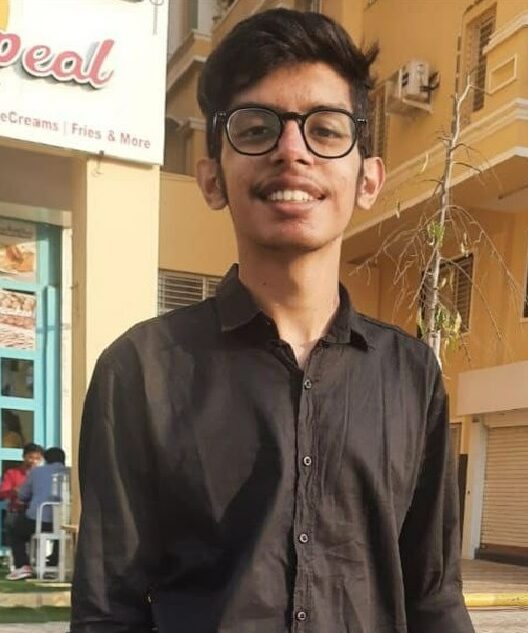 An experienced gaming content writer who emphasizes on offering the most recent information and how-to tutorials for the trending titles. Being a Hardcore gamer himself, he likes to try an array of games and likes to spend his time exploring them. He likes to unwind by listening to R&B music when he's not writing about gaming stuff.