Last updated on January 2nd, 2023 at 05:38 pm
You won't find tales like Roblox's if you search for them. More than 300 million people are predicted to download Roblox by 2022, according on current predictions. It's no surprise that Roblox is very popular among children.
Roblox enables users to buy Robux, a virtual money, in addition to playing and creating games. Roblox may be utilized for a wide variety of purposes.
The number of people playing Roblox has gradually risen in recent years. Just sign up for a free Roblox account and you're ready to go.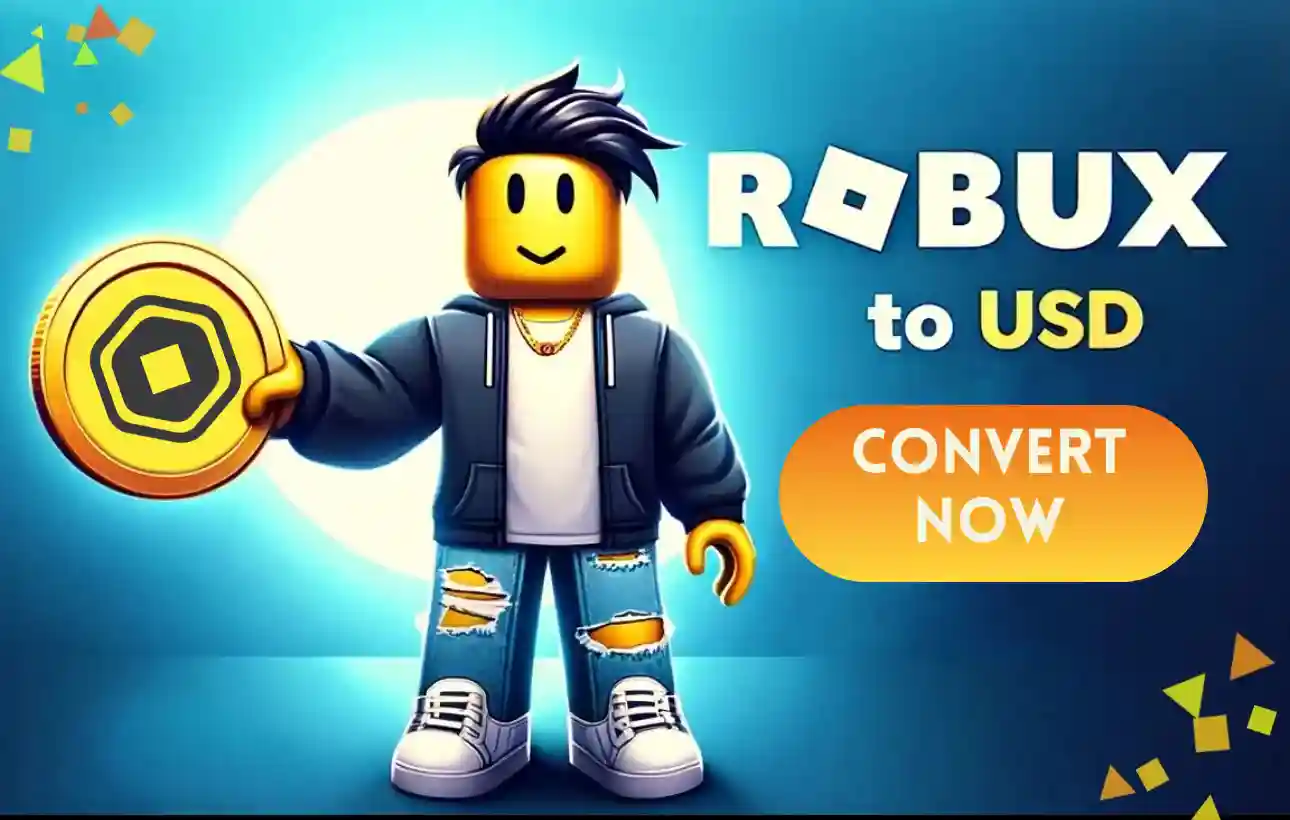 All of the most popular Roblox games, the ability to design your own avatar, and more are included.
For free play, you must download the app for iOS or Android devices and play on a PC. Roblox may also be fun for Xbox One gamers. Once you've installed or signed in to the software, you'll need to create an account.
An avatar is a visual representation of who you are online. Using Robux, the platform's virtual currency, instead of real money allows players to buy in-game goods and avatar upgrades.
When you're not all in the same place at the same time, as you are here, gaming with friends on a Friday night (or any night) might be tricky.
Participating in a virtual meeting while playing Roblox, for example, may be a lot of fun.
Roblox has a wide range of games, including the famous battle royale types, ranging from murder, investigations, and jail escape to treasure-seeking.
---
Demon Slayer Roblox
Demon Slayer is one of the most popular shonen franchises, even though the manga has been finished for some time and the anime has not yet been released.
Furthermore, if you haven't seen Mugen Train or the Entertainment arc yet, you should certainly do so as soon as possible since it is canon to the story and, more importantly, it is very excellent. It is also available on Netflix.
To tide fans over while they wait for the official release of Demon Slayer, the Roblox community has been hard at work developing an array of Demon Slayer fan games. The best Roblox Demon Slayer games can be found on this article.
---
(2022) Top 12 Roblox Demon Slayer games
The anime series Demon Slayer served as a major inspiration for another massively multi-player online role-playing game.
Slayer or Demon? This time, the options are more in accordance with what the anime has to say about them.
In order to go from the lower moons to higher moons, you may use Blood Battles. You have the capacity to fight and become a pillar for the Slayers' breathing system.
---
It's a full-scale MMORPG based on the Demon Slayer series (or at the very least a Roblox mod) that allows you to concentrate on one of the two main power sets.
Alternatively, you may choose to stay steadfastly human and join the Demon Slayer Corps, katana in hand, or you can choose to toss aside your humanity and become a demon, wielding the power of Blood Demon Arts in your place.
---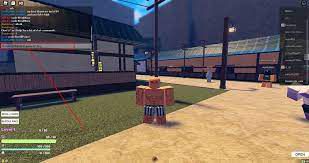 A massively multiplayer online role-playing game, Slayers Unleashed has a remarkably in-depth skill tree structure that sets it apart from most of the other games in this genre.
A Demon Slayer may study from the many schools of Breath Style or Blood Demon Arts, and this will allow him or her to improve their character over time, regardless of whether they are demon or not.
---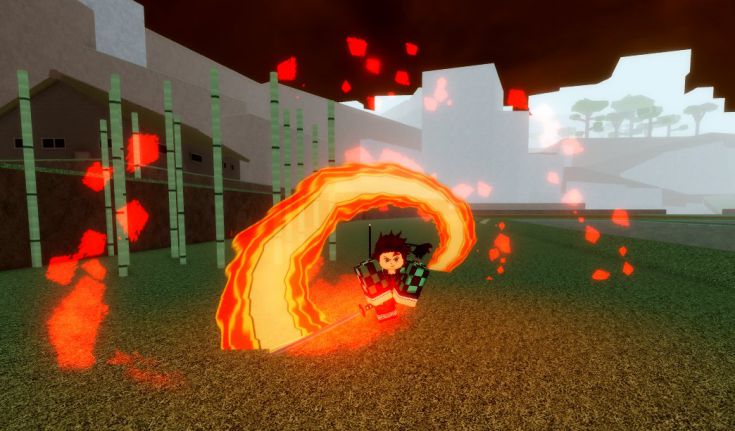 Demon Slayer RPG, despite the fact that it is an RPG, has the kind of polish you'd expect from a true game release!
To accompany each unique action you may do (and there are many! ), the game offers a custom user interface and animated character movements.
Breath Style procedures are made even more precise with the use of a custom breathing system. Spectacular particle effects adorn the most complex of these effects.
---
When it comes to character models that are more intricate than those in earlier games in the series, Wisteria makes up for it with a rich story and mythology that makes up for the loss of some of those features.
Even while the game seems simple when you first begin playing as either the demons or the slayers, there are several skills to learn, and some of them, such as Zenitsu's Six-Fold Thunderclap and Flash, require complicated sequences that make executing them a great performance.
---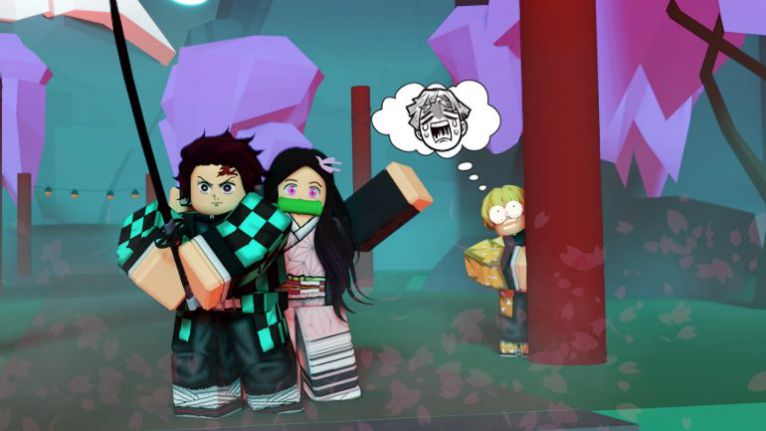 There is no doubt that Roblox Demon Slayer games have melee combat, but Ro-Slayers goes one step further by introducing some helpful quality of life additions to the process.
When your opponent makes an attack, you have the option to conduct a close-shave dodge since your opponent's target square is highlighted.
As a consequence of these and other factors, conflicts take on the character of a galactic intellectual war throughout space and time, similar to the way bouts were shown in the original series.
---
To make fun of the game, Demon Hunters, Koyoharu Gotouge made Demon Slayer: Kimetsu no Yaiba. This game is called Demon Hunters.
Demon Hunters is a fighting simulation based on the popular anime television program "Demon Slayer."
Demon Hunters will allow you the chance to customize your breathing style, which will provide you with specific skills to slaughter other players in the game.
Every new Slayer, on the other hand, is unskilled and will need extensive training. Fight with your pals, engage in fights, and enjoy yourself!
---
5. Demon Slayer: Burning Ashes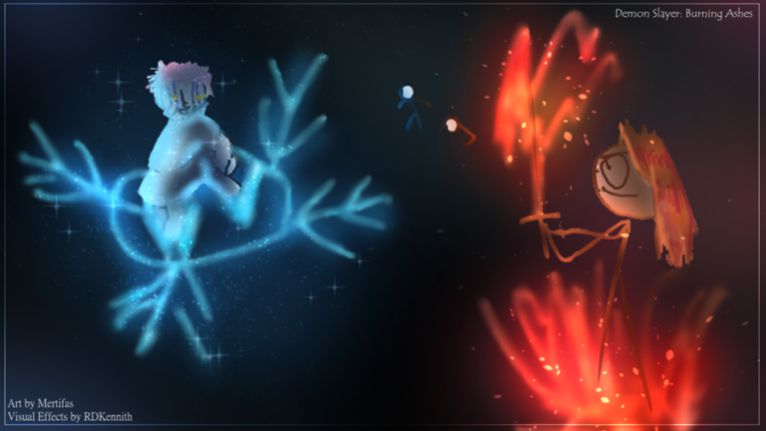 In Demon Slayer: Burning Ashes, you may play as either a Demon or a Slayer, depending on your preference. In order to become a demon, you must get a blood sample from a fellow demon.
This means that you must pass the most stringent of tests before you can join the ranks of the Slayers.
In order to avoid getting slaughtered by their opponents, players will have to work hard and adjust quickly.
---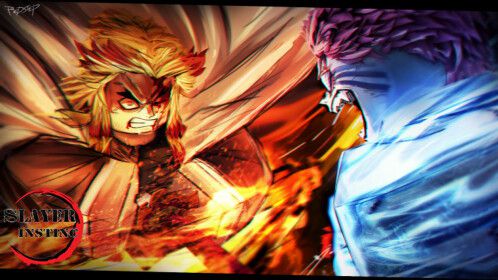 Almost everything, including a sophisticated Character Design UI, is included in Slayer Instinct RP, making it a must-play.
Since there are so many options available, you may design the fantasy character you've always wanted.
However, in Slayer Instinct RP, you will not be able to attack other players. To avoid being harassed by strangers for no apparent reason, is wonderful.
---
3. Demon Tower Defense Simulator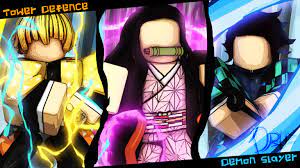 If you're looking for a 3D tower defense game, go no further than Demonic Tower Defense.
An aggressive Tower Defense game with a gameplay reminiscent of 3D Arknights was created by the DTDS team using visuals inspired by Demon Slayer.
As long as there are daily login incentives and a wealth of customization options, you'll have plenty of reasons to keep visiting DTDS.
---
2. Anime Fighting Simulator
Battle your opponents using fighters you may unlock by finding stars scattered across the game's levels in Anime Fighters Simulator (formerly known as Anime Fighters), a video game created by Sulley.
Beat your opponents or participate in time trials to win yen. Bosses and minions must be defeated in order to get additional yen.
With the help of a well-endowed and solid gold warrior, you can make even more money.
It is possible for anybody to become a "shiny," which means that these fighters deal more damage, sell for a higher price, and have cosmetic changes.
Low-percentage drops from opening stars, or by changing them into shinies via the machine on Chimera Island, which you can either buy from or earn from the Fruit Merchant machine are both ways to acquire these fighters.
---
1. Demon Slayer Retribution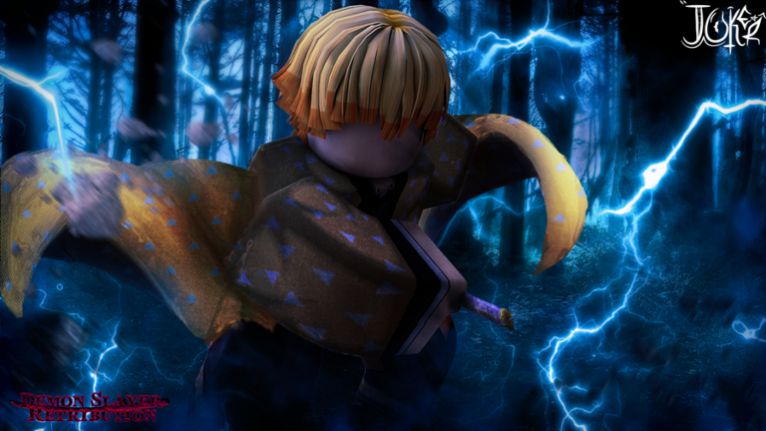 When playing the action-adventure MMO role-playing game Demon Slayer Retribution, you must complete quests and chores to earn resources.
Dummies are a part of the game, and you'll have to work with them to improve their strength. You may either become a Demon or a Slayer. Increasing your character's stats is possible regardless of the route you choose.
---
Wrapping up
Demon Slayer has been one of the best anime out there ever since its release. So, it is only natural that players want to play and enjoy renditions of the anime in Roblox.
The above-mentioned list contains a compilation of some of the best Demon slayer games on Roblox out there.
So, if you are a die-hard fan on the anime and want to master the different breathing styles just like in the manga, then you should surely try the above games out.
---
Follow us on Twitter & like our Facebook page for more post-updates.
Check out more Roblox Games –
Abhigyan identifies himself as a tech geek, gaming cognoscenti, and also a connoisseur of music. Unidentified and mysterious phenomena never fail to gather his undivided attention. When not reading about bizarre and perplexing entities across the Universe, he can often be found cheering for his favorite teams in Football.