Last updated on January 2nd, 2023 at 05:43 pm
Roblox is a fantastic global platform game that can be played on a PC, smartphone, PS4, or even a Mac. The best thing is that there is a diverse selection of games in a variety of genres to choose from. This is the place to go if you want to add some excitement and pleasure to your life.
By creating a Roblox account, you may customize and modify the appearance of your avatar as well as create your own virtual worlds. You may earn money on each server by creating private rooms and selling game passes to other players. Players can play games of variety like tycoon games, survival games, and simulator games with their friends.
Roblox allows users to be as creative as they want while still providing a diverse selection of games to enjoy. Roblox features a wide range of games, including the popular battle royale genre, ranging from murder investigations and jail escapes to treasure-seeking.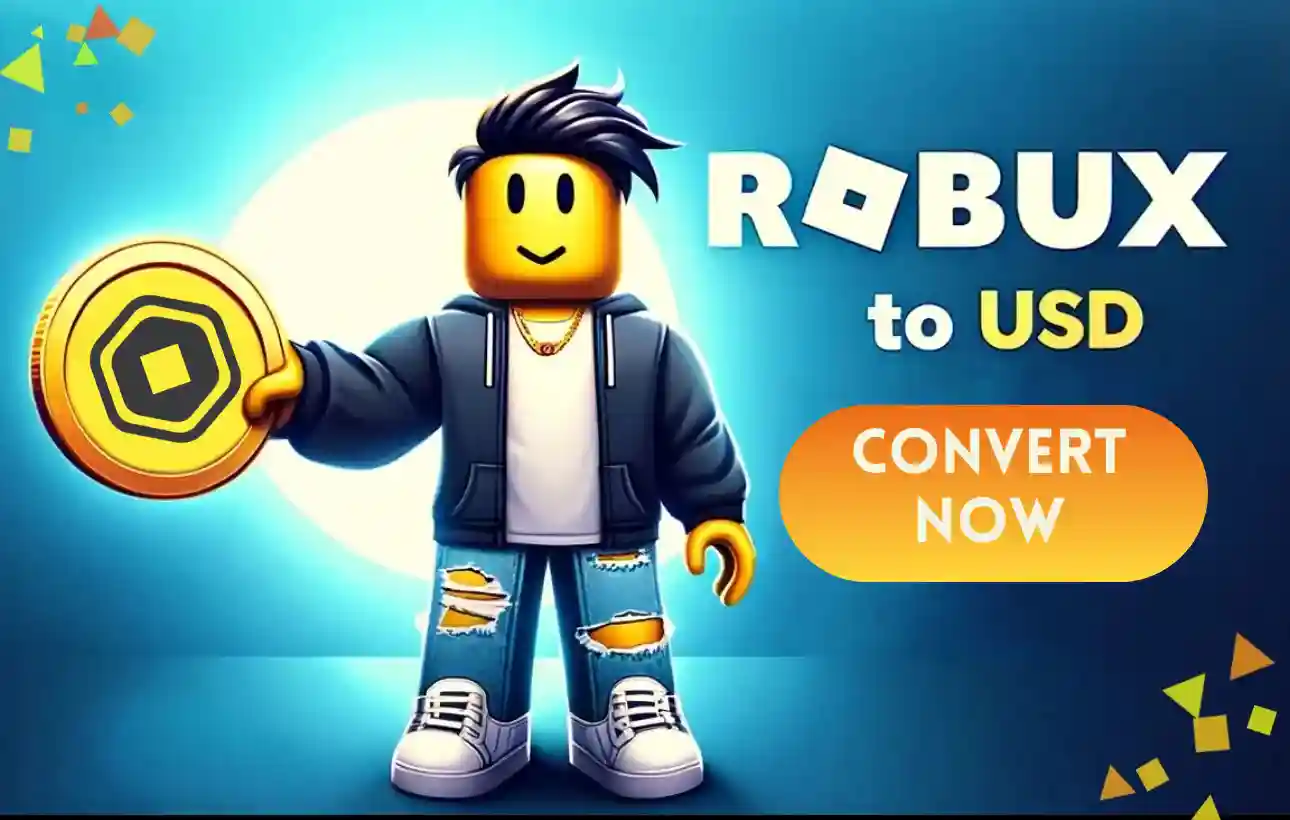 If you are one of these gamers, you have come to the correct spot. Today, we will assist you with all of the battle royale games that you may play with your buddies and confront any difficulty. So gather your belongings and be ready for today's post. Here is our list of Top 13 Roblox Battle Royale Games 2022.
---
ALSO READ:
---
Top 13 Roblox Battle Royale Games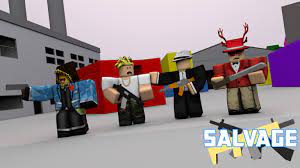 Salvage is a first/third-person shooting game that was published on Tuesday, August 30, 2016. Your aim is simple: be the last person/team standing by whatever means necessary. You have free rein to parachute in, acquire a weapon, and assault everything that moves. To win, players must be the last ones remaining.
In two teams, the server is randomly divided into two teams, and the two teams then parachute into the map and battle until all members of one team are dead, with the team with the most members remaining alive winning. The names of the two teams are chosen at random, as are the team members.
---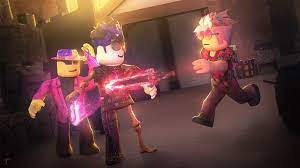 Prisman created the game Assassin! Assassin! has a variety of weapon skins, customization choices, and a slew of other features, the most notable of which is the tier system, which is incorporated inside Assassin! There are four tiers in the tier system: common, rare, legendary, and exotic!
In addition, a sequel to the well-known Assassin! is being built by prisman and Plutonem, as well as Nuxia, Onych, and Ziplicit. Hunt your prey, but keep an eye out for your assassin! Hundreds of knives may be collected and traded. Seasons, clan competitions, and much more await you.
---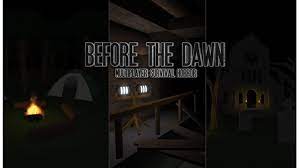 Before The Dawn is a Roblox multiplayer game in which players may choose to play as a survivor, hero, or slasher. It's like a mix between Dead by Daylight and the Friday the 13th video game. Except for two players, everyone else will spawn as a Survivor. The Survivors' mission will be to fulfill tasks on a map while avoiding the slasher. Survivors can utilize their abilities and equipment to help themselves or others survive.
As a Hero, one person will spawn. Heroes are unique classes that may assist survivors by either directly healing them or assaulting and stunning the Slasher. They can also complete the task. Heroes can also complete the task. Although Heroes cannot spawn with survivor-predetermined Equipment and Abilities, Heroes will receive their own Equipment and Abilities dependent on the one they choose.
---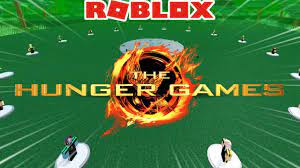 The Hunger Games is a Roblox game created by coolgoldboy15. The game is based on Suzanne Collins' novel The Hunger Games. The goal of the game, like in the novel, is to murder all of the other 'tributes' and live to the conclusion of the round. The game includes a range of weaponry. Each tribute begins with a few fundamental weapons, such as a Linked Sword.
The game is based on the novel's description of the 74th Hunger Games. Players are spawned in a glass chamber with a bird's-eye view of the arena. Each district has one spawn, one for each male and female tribute. The game control room is located in the center of the spawning chamber. The map in which the game is played is chosen by scripts in the game.
---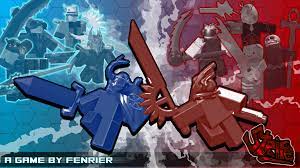 Strife! is a game developed by Fenrier. This game is presently in the alpha stage. Strife! is a fighting game in which you may pick from 20 distinct classes. After everyone has chosen a class, all eligible players are transported to a map and forced to battle to the death.
When a round begins, a map and game mode are picked at random, and players are transported to that map. Players start in with their weapons and a set of skills that they choose and equip. Then, in order to win, players must accomplish the game mode's assignment (see Gamemode section).
---
8. Sword Fighting Tournament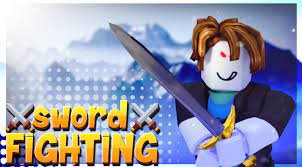 TheGamer101 created Sword Combat Tournament, a sword fighting game. It was such a popular game that it was always on the main page, with 400-900 people online. Players battle with a variety of swords on a range of distinct maps to win tournaments or extra rounds in the game.
At the Roblox BLOXcon 2013, Sword Fighting Tournament received the prize for Top Earning Game. This game's gameplay is quite diverse. The fundamental gameplay involves players attacking each other with a variety of swords purchased from the shop. However, there are several game types available, ranging from 1v1 tournaments to all-versus-all juggernaut rounds.
---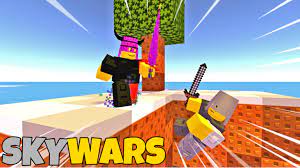 Hello and welcome to SKYWARS! Find yourself on a floating island where you may mine ores, build your castle, and battle your way to the top of the sky.
Roblox Skywars is a Roblox online multiplayer game created and maintained by the Roblox developer 0 0. It has over 696 million views and 450K upvotes as of 2022. It was first published on June 5th, 2017, and was last updated on June 6th, 2017.
---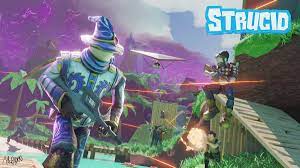 Strucid is essentially the Roblox counterpart of Fortnite. It's a Battle Royale game with building components that you may play with friends or alone. The graphics are excellent for a Roblox game.
The framework is rather excellent, and despite the fact that there has yet to be an update on the game's expected "Chapter 2," it remains one of Roblox's most popular shooting games. Keep an eye out for any rumors of a significant update later this year.
---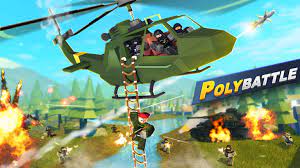 It's time for Battlefield after Fortnite, Call of Duty, and Counter-Strike. Polybattle is the most low-poly version of the popular franchise. There are vehicles such as tanks and trucks, as well as several troop kinds. Strike at Karkand, a classic Battlefield series map, has even been recreated.
Polybattle's most current version was released in 2020, and it is still being updated on a regular basis. These include new vehicles, weapons, and maps that are regularly cycled. This is one of the more difficult Roblox shooting games and is certainly worth checking out. It's one of the games on our list of the Best Roblox Gun games.
---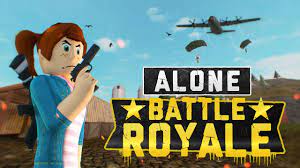 Players must blast their way through opponents until they are the last ones standing. One battle royale match can include up to 64 people. Players may personalize their avatars in the same way as they can in Fortnite. Players will need to put in a lot of time to acquire the game's milestones and prizes.
Alone Battle Royale, which has had over 30 million visitors, pits up to 64 people against each other on a large battlefield. There are several prizes and personalization choices to keep the game exciting and new.
---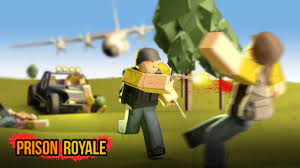 This is a first-person shooter game in which the players' ultimate aim is to make it to the end alive. One match may include up to 100 people, similar to Fortnite's battle royale mode. To overcome their opponents, players will need to stock up on resources and collect weaponry. This Roblox title is quite popular, with over 75 million visitors.
Prison Royale is a first-person shooter that is comparable to PUBG. Players must seek buildings for equipment and weapons while remaining alive and avoiding attackers. Prison Royale is a wonderful game to check out.
---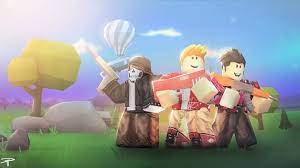 In this game, players land on a hostile island and battle for their life, similar to how they do in Fortnite. Players can play this game with their buddies or by themselves. There are modes in which players can relive their time on the island. A single match can include up to 200 participants.
Island Royale was released two years ago and is one of the most popular games on Roblox, with over one million people voting for it. A contest in the game can include up to 200 participants, and the winner is the last one standing.
---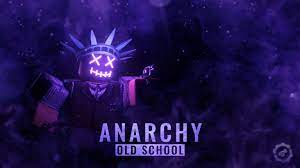 Anarchy is a game of battle royale. Your aim is to survive the night and be the final player standing. You can collaborate, but don't give up your trust! There can be only one winner. In VIP Servers, wins are not saved. In this game, your whole concentration is on acquiring weapons and killing. It is our #1 on the list of Top 13 Roblox Battle Royale Games.
The game is still being worked on, and new features are being added as you read this. The game's idea is to Seek and Destroy everybody and everything you see. Guns can be found in boxes, crates, safes, and gun cases dispersed across the area. The same is true for scopes, sights, handguards, lasers, spotlights, and so on.
I presume you now have an idea of what to play, and please let us know which title you prefer after trying them all. That concludes our list of Top 13 Roblox Battle Royale Games 2022. Stay safe until then, and stay tuned for more exciting gaming coverage.
Follow us on Twitter & like our Facebook page for more post-updates.
---
Check out more Roblox Games –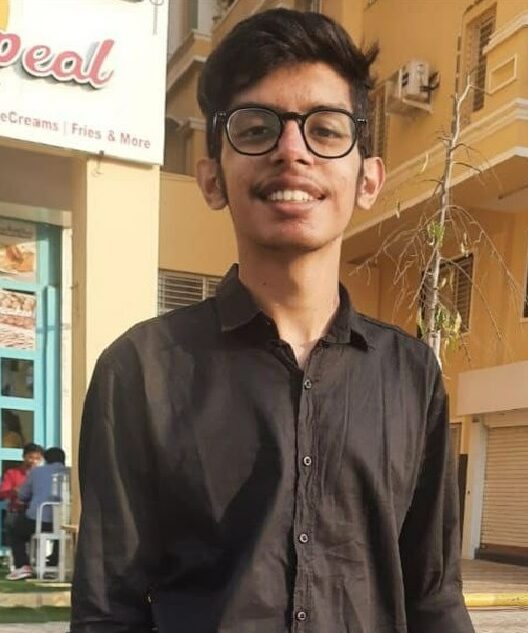 An experienced gaming content writer who emphasizes on offering the most recent information and how-to tutorials for the trending titles. Being a Hardcore gamer himself, he likes to try an array of games and likes to spend his time exploring them. He likes to unwind by listening to R&B music when he's not writing about gaming stuff.